Cooking Class - Classic Turkish Fare From Scratch
Cooking Class - Classic Turkish Fare From Scratch
39 reviews
39 reviews
COVID-19 protocols this chef will implement are:

Social Distancing Friendly
Explore Turkey's abundant culinary history while hand-making its classically rich cuisine.
In this hands-on cooking class, Chef Maggie will guide you on a historic tour of the Ottoman Empire through the creation of five dishes unique to the Cappadocia region. You'll learn smart cooking techniques as you prepare each recipe.

Start with an appetizer of grape leaves filled with rice and spices, known as yaprak sarmasi. Next, discover the essence of an authentic Turkish meat pie made with sweet chili paste and ground beef, and form your own manti dumplings with a side of grilled vegetables. Finish with the densely sweet dessert of Turkish delights.

Guests are welcome to bring wine and beer to enjoy during the class.
Yaprak Sarmasi
Grape leaves filled with rice, cinnamon, mint and sour cherry
Yavlava
Classic meat pie with sweet chili paste, ground beef and garlic
Manti Dumplings
With onions and garbanzo
Grilled Vegetables
With tomatoes, peppers and onions
Rose Turkish Delights
With sugar and pistachios
Most dietary restrictions can be accommodated. Please mention this in the message field when you submit your booking request.
Minimum Guests

2

Maximum at Chef's Place

14

Maximum if Chef Travels to You

20

Meal Courses

4

Event Duration

3 hours

Labels

Beginner, Couples, Date Night, Fun, Group
Cozymeal guest reviews for other experiences with Chef Maggie


My wife and I had a wonderful experience with Chef Tyler (Maggie's fiance). He was very engaging while making sure we not only learned the how but also the why of preparing our gourmet dinner. We look forward to more classes with this power couple!


This is the second event we've held with Chef Maggie! Everyone had an amazing time and we'll definitely be booking again!


We were in for a work a trip and wanted to have something fun to do together so we chose this cooking class. Chef Tyler was great and was so perfect for our personalities. Chef Maggie is the one who coordinated everything for us and she was so accommodating to the food allergies we had and gave me recommendations for wine and beer pairings for what we ate. Chef Tyler was incredibly kind and genuine. He truly was a fantastic teacher and he answered ALL of the questions we had (which were a lot!). We absolutely had the best time and even our team member who is Italian said she learned things! HIGHLY recommend. Also, we loved that we used a kitchen that had such a great story and we were able to play a role in giving back to the community by using it.


We loved the meal and the company, thank you so much!


Cecilia Hendrix
18 Jan 2023
The class was great and chef Maggie made it a lot of fun. Our macarons turned out amazing.


Class was super fun and informative! I learned a ton and had a great time.


Chef Tyler was amazing! His passion and love for the food we were making was so apparent and made the class even more fun. Office holiday party well spent!


I took my team here for a team building / Holiday party. It was a fantastic evening, with lots of cheer and fun. The chef was accommodating to all our dietary needs and very flexible ensuring everyone was well taken care of. We had the Spanish tapas and paella meal and were allowed to BYOB. A suggestion would be to re introduce shrimp in the paella instead of the chicken. Would recommend Chef Maggie for a unique culinary experience with your group.


Maggie is great! She's personable, patient, knowledgeable and fun. Shd creates such a relaxing environment to learn. Will definitely do another class with her! Thank you Maggie!!


Maggie was awesome - authentic, funny, smart, and provided extremely practical approaches to cooking and backing that made even the non-cooks in our group feel comfortable. We booked the Friends' Friendsgiving cooking class for my (adult) niece's birthday, and it was exactly what I was hoping for - unique, participatory, very fun, and extremely yummy!


A++ Maggie was awesome! We did this as a team building event and it was very relaxed and a lot of fun. Highly recommended.


We did this as a team building and were all very excited going into, and we still had no idea HOW amazing it would be! Chef Tyler was engaging, fun, and taught us how to make incredible fresh pasta. The food and the fun we had together was unforgettable; I would highly, highly recommend this to anyone!!


My team loved working with Chef Maggie. Everyone enjoyed the cooking and eating experience and had a ton of fun doing it. I highly recommend this experience for your team.


Maggie was so sweet, and the class was a lot of fun!


Maggie was amazing! We had a blast learning from her. She was helpful, knowledgeable and very easy to get along with! Definitely worth taking a class from!


Chef Maggie and Tyler were great! We appreciate how fun and patient they were with our large group of 12.


Wow—what a fun way to break up our routine! Chef Maggie and Tyler were amazing to work with. We did the event with 4 people total as a double-date idea and we all left saying how much fun we had. We were so shocked with how great the food came out with the tips and tricks from the chefs. We want to do another soon—thanks so much for everything, Maggie and Tyler!


Best experience! Chef Maggie was absolutely wonderful. Maggie was friendly, knowledgeable, and a great teacher! The recipes were delicious and Maggie made sure to attend to all 10 of us and our questions. She simply made this night for us so much fun…we loved every second of it!


We were unfortunately not able to do our class because of issues in the building where it was to be held, but Maggie was wonderful for the whole experience of trying to make it work regardless. I can only imagine what she is like as a teacher. If you want to take a class, this woman is amazing. Do it. Don't hesitate. Do it.


We had a great time!


The experience was great! We made a bunch of different rolls and got to be a little creative with them. We left feeling like we learned a lot and with a lot of food. Would definitely recommend this to anyone!


We had such a great time with Maggie! She's easy to get along with, is great at teaching, offered us a bunch of tips/shortcuts for making sushi or cooking in general. She made the experience a lot of fun. Also, we got to take home a boatload of leftovers which was awesome!


Lots of fun


I really enjoyed this experience. Maggie was down to earth and very personable. She was attentive and knowledgeable. I was comfortable operating under her guidance. She is a good teacher.


Chef Maggie was FANTASTIC! Can't say enough fond things about her. She was a great instructor, upbeat, friendly, and creative. What more could we have asked for as we learned to prepare paella! Things have been a little busy on this end. I posted a few pics, but have more to post along with a review. This was a wonderful date night for us.


Cooking is not for everybody. If you love it but has nobody to turn to Cozymeal can help with that. A romantic night for two? You want to impress a date with your cooking skills maybe but you need a more polished approach to her/his favorite dish? A professional chef with Cozymeal will be provided. I was invited to Cozymeal's Influencer night in downtown Denver. What a night! First off an apron will be provided to you to put you in that "chef " mood. Everything else too. All you have to do is show up! The class was hosted by Chef Maggie who's professionalism I admire a lot. She's patient and can cook a mean paella. Our location for this event was at the Denver Press Club. It was a lot of fun mixing, prepping, cooking and finally eating the finished product of what we really, actually cooked. Chef Maggie shared with us a few tricks and tips on how to slice and dice away faster but safer eliminating the potential for a bloody kitchen. Cozymeal is a great addition to Denver's burgeoning "things to do." Interested? Do this: go online and fill out all the Info required to start an account. What we cooked we ate and took some leftovers home. For $45/person you just might spend an unforgettable time in the kitchen guided by a professional chef!


I'll get right to it, I love to eat and love to watch people cook. Cozymeal offers both and even pulls you into the mix of cooking. The class is setup at different locations and ours was in back kitchen of a radio club. Chef Maggie was our host and she was wonderful, a patient chef and encourages experimenting with recipes. Janet and I were tasked with an appetizer, dates stuffed with Marcona almonds and wrapped in thick bacon. It turned out quite tasty, just saying. We made several dishes as a group of five and the chef. She taught me a few tricks and explained why she does things with preparation and cooking. The class cuisine was traditional tapas and the grand veggie chicken paella. We also made Valencian Paella with bomba rice, saffron, aioli and chicken, and Mushroom Croquettes. She also through a traditional potato and egg tortilla, and I was the chosen one to flip it, which was successful. Everything turned out really tasty. Chef Maggie also took the time to discuss our experiences and changes we might have made to our recipes or cooking techniques. The class also shows that you can make a great meal in any kitchen, even an outdated industrial one. Overall a great experience, and I look forward to another class.


I had a wonderful experience with Chef Maggie at last night's Paella class! She was very knowledgeable of the cooking techniques as well as the history of Spain. It was a very informative session not to mention all the delicious food we ate at the end! I enjoyed the relaxed learning environment, detailed instructions on preparing each dish and the small group. All in all, it was a great class! Thank you!
Guest reviews for Chef Maggie


I had such a great time with Chef Maggie! I have always wanted to make my own Paella, and I can't wait to try this at home! Her recipe was so delicious!


We just used Mezcla Maggie to cater a family wedding way out in the mountains. Not only was she on time and well prepared, but she was able to improvise as needed. The Mexican food was simple but delicious, well done in every respect. A pleasant experience and lovely person to work with.


She was everything plus a million!! Food was outstanding. Price was even more amazing!!!


We had a themed party and Maggie Kates came thru with a creative spread to match the fun and funky theme for the event. Setup and cleanup was a breeze and the food was a hit. Folks were drawn in by the amazingly cool hamburger cookies, but were absolutely wowed by the pumpkin hummus shooters with candied sage. We can't wait to have Maggie back for our next big party.


Maggie was very easy to work with and answered every question I had on time. She set up and served our rehearsal dinner personally which gave it that extra special touch.


The staff loved your food and it was nice, hot, and something totally different than the norm! Thanks.


Maggie provided excellent, professional service for our Holiday department lunch. She showed up early to set up and was vey accommodating. Everyone raved about the food. We had a tight budget to work with and Maggie was my pick after speaking with 4 other caterers. I highly recommend Mezcla Maggie's Catering and will definitely use her again. I have also passed along her contact info/services to other departments in our company.


Great desserts for our offices monthly birthday celebration. Lots of yummy gluten-free options!


We've just started using them, but we really like them. The food is delicious and looks nice.


Maggie created a great Thanksgiving dinner for us!


WONDERFUL Food! and it filled everyone up.
$ 105 Per person
all-inclusive: 3-hour class, 4-course meal and taxes.
---
Can be used for any experience or cookware
Meet your chef

---
A caterer, instructor and private chef, Chef Maggie has found herself continuing her culinary journey in Denver. After living in Spain, Chef Maggie developed a deep passion for food. She completed the American Culinary Federation Chef Apprenticeship program and has since focused on building her toolbox of culinary skills. Now, Chef Maggie offers her unique and culturally inspired skill set in cooking classes that awaken the senses with comfortable menus that also evoke curiosity and surprise.
Other Cooking Class Experiences you may like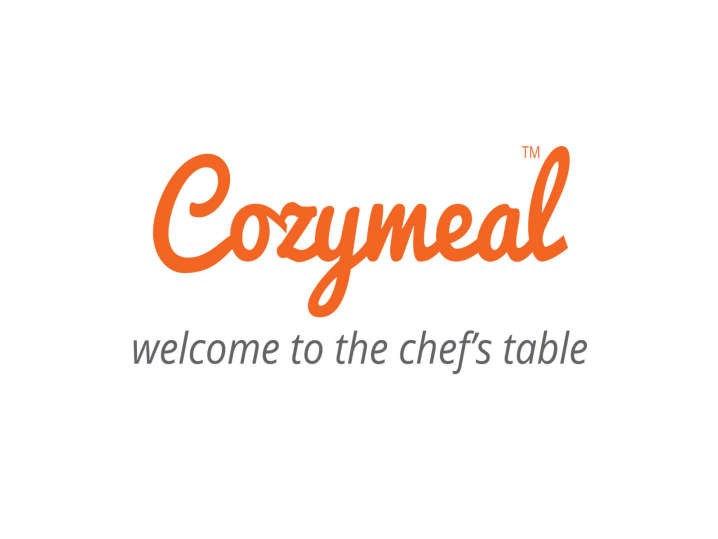 We use cookies to offer you a better browsing experience, analyze site traffic and personalize content. If you continue to use this site, you consent to our use of cookies Accept