Cooking Class - Beginner's Guide To Sushi
Cooking Class - Beginner's Guide To Sushi
36 reviews
36 reviews
COVID-19 protocols this chef will implement are:

Social Distancing Friendly
Discover the magic of creating your own sushi rolls, even if you've never tried before!
If you've ever dreamed of making sushi, this hands-on cooking class with Chef Danh will get you on your way. Learn the fundamentals with guidance from an expert!

Begin with a lesson in crucial knife skills, then move on to prepare crispy crab rangoons served with a sweet chili dipping sauce. Next, prepare a trio of exciting sushi creations: a California roll with imitation crab and vegetables, a Mexican roll with tempura shrimp and futomaki with traditional egg cake and pickled carrots. Whip up a mochi ice cream treat for dessert.

Guests are welcome to bring wine and beer to enjoy during the class.
Crab Rangoons
Served with sweet chili sauce
California Roll
With imitation crab, avocado and cucumber
Mexican Roll
With tempura shrimp and avocado
Futomaki
With Japanese egg cake, spinach and pickled carrot
Mochi Ice Cream
With assorted flavors
Most dietary restrictions can be accommodated. Please mention this in the message field when you submit your booking request.
Minimum Guests

2

Maximum Guests

6

Meal Courses

5

Event Duration

2 hours

Labels

Asian, Beginner, Fun, Japanese, Sushi Making
Cozymeal guest reviews for this experience


Chef Danh was incredible! We had so much fun and he made making sushi super easy. I would definitely recommend this class to anyone!


Chef Danh was a fantastic teacher. Very knowledgeable and friendly. My husband and I had a great time!


Excellent experience. The chef was professional and very nice. We really enjoyed this class


Great experience!!! Took my mom to learn with Chef Danh for her birthday and we had a great time :)


Love the experience! I highly recommended!


Amazing time everyone one should go ????


Awesome class and a very good chef, definitely worth it!


Class was an intimate amazing experience. We had a great date night, had a ton of good food, and even got a sushi kit to make more at home. Will definitely consider his intermediate class


excellent class. I would do it again.


Tessa Jennings
21 Feb 2023
So fun! Chef Dan was awesome ?


The class was educational and fun!


Chef Danh was a wonderful instructor! Very relaxed and fun atmosphere with DELICIOUS food! I will definitely return for more classes, highly recommend this Chef


Chef Danh was very friendly and made us feel comfortable. Cozy atmosphere with a lot of individual attention. Taught us about his Vietnamese background and about the food we were cooking that night. Food was very good and appreciate that he taught us how to plate the food in a visually appealing way, as well. We came hungry and left very full! Will definitely keep an eye out for any additional classes he is teaching. :)


Chef Danh did a wonderful job & really made the whole experience memorable for our family. We would highly recommend his services & experience to any novice patrons.


Chef Danh is fun and engaging. He had everything ready for us starting with a yummy warm crab rangoon. All our family enjoyed the class and the great sushi!


Chef Danh was fantastic. From the moment you walk in he makes you feel welcome. He prepared a few apps for us to try before starting the lesson. We had a blast. He was funny, engaging and very knowledgeable. The food was delicious and there is plenty of it. So much we had to take half of it home. We will definitely be coming back and trying his next level sushi class. A+++


Chef Dahn came to our apartment building and conducted a private vegan lesson for me and my wife. We were both impressed with his presentation, instruction, and enthusiasm. Chef Dahn spent about 30 mins prepping the counter with everything we needed to make vegan rolls. When we walked in, he had music to set the mood and lovely place settings each of us. He truly thought of everything. He even provided appetizers before we started our lessons! We will definitely be taking another Chef Dahn lesson in the future.


Our experience with Chef Danh was excellent! When we showed up, he had everything set up and even had some appetizers prepared for us to eat. The sushi nacho was different from anything we had before and we're going to attempt to make it. We bought a sushi kit from him and we will be using the techniques he taught us to have our own sushi date night. Thank you for a great evening, Chef Danh!


We had so much fun in Chef Danh's class! It was a nice clean, inviting space. He was very patient and the steps were easy to follow. We also left with so much sushi to bring home, very generous menu! We feel confident that we can now make sushi at home. I'm telling everyone I know to go to this class for a fun and unique experience! You won't regret it!


Fun evening with family learning to make sushi! I would highly recommend.


Cameron Chace
15 Aug 2022
it was a great evening of fun and food and learned a lot a great experience i recommend it


Cameron Chace
31 Jul 2022
He was great well organized and prepared and a lot of fun


Great experience. Very welcoming and knowledgeable.


Chef Danh's class exceeded expectations. The rolls were classic sushi rolls, but extremely fresh and some of the tastiest compared to restaurant purchased rolls. Chef Danh's space was comfortable for learning and eating. He is a talented chef and gifted teacher. I highly recommend this class and meal. Thanks, Chef Danh!


I brought my nephew to Chef Danh's sushi-making class for his birthday and it was great. Besides teaching us how to make, roll and cut sushi, he shared his knowledge on rice making, stories about authentic sushi and recommended places to shop for good ingredients. Chef Dahn was a really engaging host and made the whole experience both fun and educational for us. Highly recommend and plan to attend another class soon!


This beginners sushi class was amazing! Chef Danh taught us great techniques, had tons of sushi knowledge, and had a great sense of humor. I really enjoyed the intimate setting and the chill background music.


Was an amazing experience. Danh was great and very knowledgeable. He took time to make us feel comfortable and we had a lot of fun. Definitely left there full of sushi and confident enough to try it at home. Highly recommend.


This class was a fantastic introduction to making sushi! Chef Danh was helpful friendly and knowledgeable. The atmosphere and accommodations were great. I left this class fully confident I could make these again on my own!


I really enjoyed the class! It was fun and the food was delicious!
Cozymeal guest reviews for other experiences with Chef Danh


Chef Dan was awesome. Highly recommended. Our class made great sushi and brought home extra!


Our experience with Chef Danh was incredible! He started the lesson with some delicious ahi tuna nachos that he made for the entire group and some flavor sake. Then, he taught us how to do two rolls, one hand roll and one oniguiri. To finish we had green tea ice cream and he offered sushi kits to make at home. During the entire class he kindly explained everything with a lot of detail and was very funny. We highly recommend chef Danh and will come back for more sushi classes.


Very relaxed atmosphere! Awesome experience! All you'd expect from a great sushi chef! We did this as a date night idea and loved every moment!! Thank you Chef Danh !!


My family took me to this venue for Father's Day. It was a really fun experience with Chef Danh. He made it fun and educational, can't wait to make my own sushi/rolls at home. Very cool setting and focused with just the four of us and I thought the price was pretty reasonable for what we got out of it, including the meal and some sake. I highly recommend it to anyone!


I cannot oversell this experience. From start to finish Chef Danh was amazing. Professional, talented, and fun, he taught us to make some truly BEAUTIFUL sushi in his home/teaching studio. The space is bright and clean and super well appointed. Each of us had our own prep station that was fully stocked for the class. We were welcomed in with a smile, some sake, and an amazing appetizer to get us in the mood for what was to come! What followed was a genuinely great learning experience where we ended up making really delicious and amazing looking food! From basics to tips and tricks, Chef Danh gave us excellent instruction and a lot of humor! Oh and you get to eat everything you make which is a TON of food! This was worth every penny and we'll most likely be heading back to do it again! If you are a fan of sushi, or a fan of cooking, or both... do yourself a favor and take this class!


We had a great time. Dan was excellent, very knowledgeable and helpful. Great class for beginners. Food was great
Guest reviews for Chef Danh


Chef Danh is a fantastic sushi chef and teacher! He kept us engaged the entire time while we learned new techniques. I highly recommend his classes to anyone in Tampa looking for an amazing culinary experience!
$ 95 Per person
all-inclusive: 2-hour class, 5-course meal and taxes.
---
Can be used for any experience or cookware
Meet your chef
Chef Danh
Verified chef
Food safety certified
---
Most of the time, sushi master Chef Danh puts his extensive sushi skills to use at an upscale Asian restaurant in South Tampa. His expertise in all things sushi extends from the classic to the contemporary, with a specialty in inventing new dishes and flavor combinations. His online videos guide his audience in preparing simple, home-based recipes. Chef Danh's appreciation for well-prepared cuisine shines through in every aspect of his cooking classes.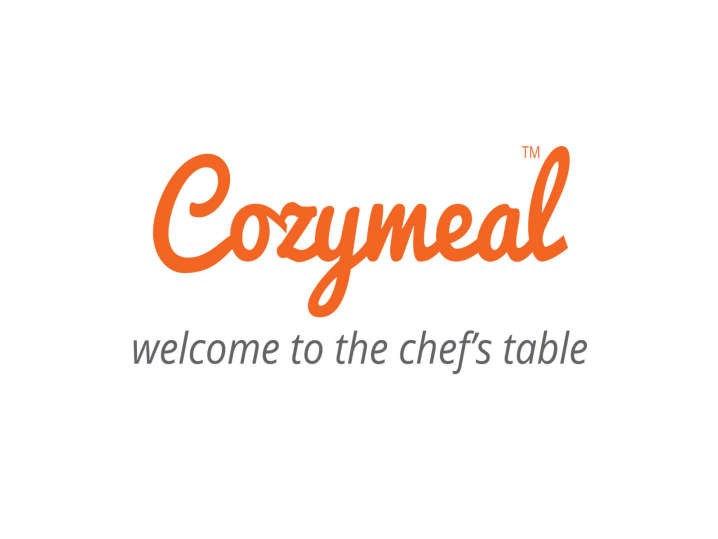 We use cookies to offer you a better browsing experience, analyze site traffic and personalize content. If you continue to use this site, you consent to our use of cookies Accept