Cooking Class - Authentic Francophone Feast
Cooking Class - Authentic Francophone Feast
49 reviews
49 reviews
COVID-19 protocols this chef will implement are:

Chef Wearing a Mask (Upon Request)
Whip up a heavenly French spread with the help of Chef Denis.
You'll learn how to recreate the delightful flavors French cuisine in this hands-on cooking class with Chef Denis. From Brittany to Tunisia, you will taste beautiful dishes that span the French-speaking world.

To start, prepare a lush leek and fingerling potato soup, followed by toasted couscous served with a popular North African salad known as Mechouia. For the main course, craft a traditional beef stew made with a savory broth and horseradish sauce. For dessert, Chef Denis will teach you how to make three different types of divine chocolate truffles.

Guests are welcome to provide wine and beer to enjoy during the class.
Leek and Fingerling Potato Soup
With onions and crème fraîche
Mechouia Salad With Toasted Couscous
With eggplant, zucchini, tomato, peppers, lemon and garlic
Classic Pot au Feu
With beef ribs, turnips, carrots, leeks and horseradish sauce
Chocolate Truffles Made Three Ways
Most dietary restrictions can be accommodated if noted prior to the event. Please mention this in the message field when you submit your booking request as adjustments to recipes cannot be made during class.
Minimum Guests

2

Maximum Guests

6

Meal Courses

4

Event Duration

3 hours

Labels

Beginner, Couples, Date Night, French, Gourmet
Reviews guests left for this experience


We had a great time with Chef Denis - he went above and beyond. We learned tons and would really recommend it to anyone who wants to cook at home with a professional chef.


Great meal, great lesson, great company. We're looking forward to another dinner with Chef Denis!


Tremendous experience. Perfect for a birthday party. Denis was thoughtful, charming, and an excellent chef. We had an excellent meal an excellent time


Chef Denis was very helpful and crafted a delicious meal that we were also able to help with. He is very knowledgeable around technique and food history. He was punctual and the menu he cooked for us was delicious. I highly recommend for a fun date night or special occasion at home!


Chef Denis was awesome. He made an amazing meal and we learned a lot about cooking. He tells great jokes and stories. Highly recommend booking Chef Denis for your date night.


We had a wonderful time cooking with Chef Denis and food was delectable!


We had a wonderful time with Chef Denis. The food was fantastic and he was always happy to explain every step of the process. He is fun and easy to talk to. I would highly recommend him for both a great lesson or a party.


We had a lovely meal with Chef Denis! Fantastic food, great conversation, and we could participate as much as we wanted. Would recommend!


Chef Dennis was extremely friendly and we had a nice conversation. He is a fun teacher!


Denis was amazing. He came with all his ingredients and other stuff- explained everything he was doing and gave us lots of helpful tips. The food was delicious and we didn't have to clean up afterwards!! Plus there were leftovers for another two days. Highly recommend. Would definitely do this again.
Reviews guests left for other experiences with Chef Denis


Chef Denis was an absolute blast to learn from! He was so kind and patient and walked us through every little detail. He also showed us different cooking and plating techniques to try when we're cooking on our own. He has so many great stories and recipes from his many years of experience. Our Vietnamese meal was delicious and we cannot wait to try and recreate it. Can't wait to see Chef Denis again for another meal soon!


Chef Denis was on time, kind and informative. He was patient with my skill level and made me feel like I could cook more in my own. The food was delicious and beautiful.


Chef Denis was the best! Highly recommend the Mexican Inspiration class. We learned so much and had a blast. Not to mention the food was spectacular!


Chef Dennis is the best! We have had him over for both vegan sushi and northern italian and couldn't recommend him more! He is incredibly kind, patient, and will answer any questions you have. We will definitely be having him back again!


Chef Denis was simply put…outstanding. We had quite possibly the best time learning and cooking with him—he is a wealth of knowledge and great company…not to mention the food we made was absolutely delicious. We learned so much for him and will definitely be booking him again. I couldn't recommend him more—you will not be disappointed!


We had an amazing night cooking our vegan meal with Chef Denis for my husband's birthday! He was able to accommodate our dietary restrictions and even asked about alternative dessert options for us. We ended up making a delicious matcha cake that we garnished with his homemade rose petal jam. Chef Denis helped us make our leftover food into a tasty salad. We can't wait to book another class with him in the future.


Chef Dennis was incredible! My husband and I made such an incredible 4 course meal under his guidance and loved every minute of it. Came out absolutely delicious and learned a lot! Would highly recommend.


Chef Denis was incredible. We had such a great time, ate delicious food and learned a lot! Highly recommended!


Chef Denis lead a wonderful pizza experience for me and my boyfriend. He helped us learn new tips and tricks and we laughed for three hours straight! Highly recommend.


so much fun.... we had a great nite with delicious food, great stories, great tricks and tips of the trade as we all participated....even my noncooking son got roped into the activities..::


This was our first experience with a Cozymeal chef and it was great! Denis was very patience with my boyfriend and myself throughout the whole experience. He explained everything thoroughly and made us feel comfortable. I couldn't think of a better way to celebrate our anniversary. I will definitely be booking another class with Denis soon


We had a wonderful experience with Chef Denis this past weekend and highly recommend his cooking class. We were able to cook delicious French meals and was a wonderful date night after a busy work week. All the meal items he chose for us were incredible and brought all the ingredients to our apartment. Cannot recommend him enough. He was patient, kind and made a very memorable experience for us.


Chef Denis was great. Really good food! We had a lot of fun.


Amazing meal with Chef Denis! He was a great, patient teacher and the food was delicious. He customized a pre-set menu for us and made it Italian, which we loved.


We had a lovely experience with Denis. He was incredibly friendly, an excellent teacher, and a wonderfully talented chef. Will be booking again!


I hired Chef Denis as a gift for my husband James and we had the BEST TIME. Not only was Chef Denis extremely kind and easy to work with, the meal he curated was INCREDIBLE. He taught us everything from the most efficient way to chop an onion all the way to how to *properly* devein shrimp (I've been doing it wrong my whole life)! The entire evening exceeded our expectations and we're so happy we have leftovers. If you're thinking about hiring him, please do. You will not regret it! To Chef Denis: We cannot wait to have you back for another cooking lesson with more laughs and wine. You were absolutely incredible and we seriously adore you. Thank you a million times, again. Cheers, James and Griselle


From me: Chef Denis was great! He was very knowledgeable and patient (I literally didn't even know how to hold a knife). He was also just interesting to chat with! My boyfriend, Greg, and I had a great time taking his class! Everything was delicious! He was great at giving instructions and brought any cooking tools I might've not had in my kitchen. I think the only feedback I'd give is having more options for vegan recipes on the Cozymeal menu overall! I'd totally love to do another class in the future, as one of the most difficult parts of going vegan/vegetarian is cooking things from scratch as opposed to heating up the overpriced/over-processed meat substitutes ? From my boyfriend who took the class with me: Hey yeah absolutely seconding everything Isa said. Denis was a great instructor and a joy to cook with. He walked us through the recipes at our pace, demonstrated all of the steps, and made sure to get us both involved as often as possible. As a person, he was funny and interesting, with many stories to share about cooking and beyond.


Chef Denis was extremely personable, knowledgeable, and made the experience extremely enjoyable! He was also very flexible which I appreciated. The food was delicious and the portions were generous for a party of 2. I would 100% book again for a different cuisine in the future.


Denis' knowledge of cuisine and sublime cooking made for a memorable anniversary. Highly recommend if you want to excite your palate with a scrumptious meal.


We had a wonderful time with Chef Denis! We learned new skills and had great conversation, all while making delicious food. Chef brought ingredients from his own garden and some even a goody bag for us to make our own pizza dough at a later date. We so look forward to using the tips Chef taught us in our next cooking adventure. I would highly recommend a class with Chef Denis to anyone who asked!


Chef Denis had his hands full with us. 6 people in a galley kitchen and it was awesome! He taught us so much, kept us all organized and we cleaned as we went. Chef not only came prepared with high quality ingredients but also had supplies (like extra cutting boards and peelers. I also appreciated his communication leading up to the event - we were engaged in the shopping process and he gave me a heads up about tools and supplies needed. And the food! It was so yummy - from the soup to the fish to the chicken to dessert everything was yummy. He even left me with good plans for the leftovers. I highly recommend Chef Denis and this menu. Was such a great bday party experience.


This was a great experience. Cooked an amazing 4 course (!) meal with Chef Denis's guidance, but also learnt plenty of skills along the way that we can use in the future. We don't have a huge kitchen, but Chef was very flexible, friendly and accommodating. My husband was very happy with this birthday gift!


Had a great class with Chef Dennis - learned a lot and food was delicious. Just make sure you talk to him beforehand on what ingredients and supplies you have, so he can bring the appropriate things.


Had an amazing evening and learned a couple things while making a delicious meal. Thanks Chef Denis!


Great Vietnamese cooking lesson! Highly recommend


Chef Denis was amazing! Highly recommend.


I booked Chef Denis's pizza making class for my husband's birthday and we had an amazing time! Denis provided all the ingredients, including several that were fresh from his garden, as well as some of the kitchen tools that we needed for the class. The food was delicious and we are already using some of the knife skills and cooking tips he taught us during class. He also had some great stories from his time working as a professional chef in NYC restaurants. We will absolutely book again!


Chef Dennis was a pleasure to work with. He was extremely pedagogical and helpful. He even brought fresh vegetables from his garden for us to cook with. Every dish we made was delicious and fun to make. Thank you for a memorable experience!


We had a wonderful experience with Chef Denis making delicious homemade pizza and cherry apple crumble. The food was excellent and we really enjoyed the event.


Our evening with Chef Denis was fabulous and I highly recommend. I brought in Cozymeal/Chef Denis for my husband's birthday gift and we had a wonderful time, learned new cutting and cooking techniques, and the food was outstanding. Not to mention, he was right on time and incredibly well-prepared.


Thanks Chef Denis! It was a terrific evening!


We couldn't have asked for a better experience than our time with Chef Denis. Chef Denis is an extremely skilled and thoughtful teacher and we loved this hands on experience. He left us with a lot of awesome tips and tricks- and some of the most delicious food!!! (A risotto dessert to die for!). We will absolutely be recommending Chef Denis to everyone- and taking another one of his courses.


Chef Denis was so wonderful! The food was delicious and he had so many helpful culinary tips & tricks for us. Will definitely book again!


Wonderful and fun experience, Delicious food. We highly recommend Chef Denis.


Chef Denis was awesome! Such a great guy and he taught us so much! He was informative, showed us how to make a gorgeous pizza from scratch, and we got to learn about his culinary past! A lovely evening and we are already planning to book him again! Thank you, Denis!


Chef Denis was passionate and fun. The cooking experience was the perfect balance of cooking in the beginning and then having Chef Denis finish off the dishes with his expert touch. Great for birthday celebrations.


Chef Dennis was wonderful! We loved all of the delicious, unique dishes that he created. It was a very special meal!


What an amazing experience! We wanted to try something new and have a gourmet dinner without having to go out. Chef Denis sure did deliver that. He was prompt, had excellent communication, curated an amazing menu, was very thorough and kind and showed up to serve us dinner in the middle of a snow storm! We are already planning our next dinner party. Thank you so much for everything, the food was truly delicious and everything was grand!


Chef Denis was fantastic! He is a true culinary professional with a wealth of knowledge. He is an excellent teacher and kept us engaged the entire time. He shared so many helpful tips and techniques and we learned so much. I highly recommend Chef Denis to anyone in the NYC area that's looking for an amazing culinary experience!
$ 105 Per person
all-inclusive: 3-hour class, 4-course meal and taxes.
---
Can be used for any experience or cookware
Meet your chef
---
Chef Denis is a seasoned chef with 43 years of experience working in the culinary world. His past roles include banquet chef, executive sous chef, private chef and even being the owner of a catering business, where he hosted both private events and intimate dinners. For the last 28 years, he's spent his time working as a culinary teacher, sharing his passion and knowledge with his students and aspiring chefs to create outstanding, memorable events.
Other Cooking Class Experiences you may like
Chef Denis will travel to guests within NYC for this experience.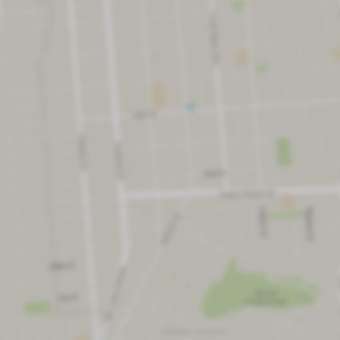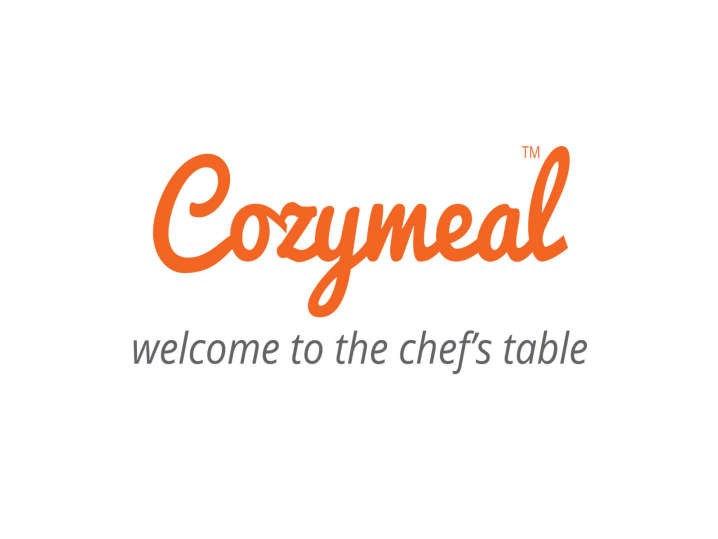 This website uses cookies to enhance user experience and to analyze performance and traffic on our website.
We also share information about your use of our site with our social media, advertising and analytics partners.
This website uses cookies to enhance user experience and to analyze performance and traffic on our website. We also share information about your use of our site with our social media, advertising and analytics partners.
Accept