Cooking Class - Fast and Furious Weeknight Meals
Cooking Class - Fast and Furious Weeknight Meals
43 reviews
43 reviews
Learn how to prepare a menu of fast weeknight meals that are furiously delicious!
In this hands-on cooking class with Chef Elham, you will learn how to prepare four dinner entrées using fresh, high-quality ingredients and easy-to-master cooking techniques.

Chef Elham will begin by teaching you the basics of how to successfully prepare meals ahead of time as well as some essential knife skills. Look forward to learning how to prepare satisfying dishes such as cumin-crusted seared chicken over wilted baby spinach, shrimp scampi, soba noodles with vegetables and puff pastry pizzas with caramelized onions, prosciutto and more.

Guests are welcome to bring wine and beer to enjoy during the class.
Seared Cumin-Crusted Chicken
With wilted baby spinach
Shrimp Scampi
Soba Noodles
With seasonal vegetables
Prosciutto Pizza
With arugula, caramelized onions and puff pastry dough
Most dietary restrictions can be accommodated if noted prior to the event. Please mention this in the message field when you submit your booking request as adjustments to recipes cannot be made during class.
Minimum Guests

2

Maximum Guests

8

Meal Courses

4

Event Duration

2.5 hours

Labels

Beginner, Couples, Date Night, Group, Healthy
Reviews guests left for this experience


This was a fun gathering, especially as an outing for my husband and I that was surprisingly very close to our house. It was nice to converse with other participants where we all had varying levels of cooking experience. I appreciate Chef Elham's conversational instruction that wasn't heavily demonstrative. It was a great dinner and I look forward to trying one of the recipes at home.


In addition to showing us how to prepare delicious meals, Chef Elham took time to answer all of our questions & provided suggestions, tips & tricks. Thank you Chef!


Chef Elham was so wonderful to work with! We didn't know too much about cooking but she made sure we were comfortable and relaxed in here. She made the whole experience light and fun! I definitely would go back again!
Reviews guests left for other experiences with Chef Elham


This was a fun experience!


A++++++++++++ Very fun and easy to learn. Enjoyed listening to her stories and knowledge.


Chef Elham hosted a wonderful experience. The instruction was helpful and the recipes were easy to follow, and led to a successful event and a very tasty meal.


This class was great! Very friendly and informative, we had a great time, and learned quite a bit about working with chocolate - and the resulting dishes were delicious.


Great and fun cooking experience with Chef Elham and my wife on her birthday. Will be sure to do again!


This is great!!


We had a great time! Chef Elham opened up her home to us, had all the ingredients ready and provided a nice set up. There were 8 people in the class which made it a lot more fun. Such a great experience. The downside to it (nothing to do with the chef) the app needs to be more clear on the area that you're booking the class in… And… There needs to be more communication before they take your money. This is legit class and the company is real. The way they book the class makes you feel like it is a scam. Other than that, Chef Elham made it a positive and fun experience.


It was a nice experience Chef Elham created in her warm home.we had fun cooking and eating with the class. The recipes are easy to follow and can be made at home.


It was awesome. The food was great, chef great, other students great! Thanks!


I had such a fun night learning to cook Thai food. Chef Elham was a great teacher - she was well-organized, knowledgeable and friendly. Definitely planning to attend her other classes.


Great tips and tricks in the kitchen! Had a great evening


This was my second time attending a class with Chef Elham and it was again a great learning experience and as much fun as the first class. I will definitely attend more!


We really enjoyed our experience. It was fun and very informative. We picked up lots of geat cooking tips and got to sample four delicious appetizers.


Steve and I had a fun experience with Chef Elham and the others in the group. The recipes we prepared were made easy by her explanations beforehand and her walking around checking in on what we were doing. The food was delicious!


I attended the "Handmade Soups" cooking class with Chef Elham and both the evening and Chef Elham were outstanding - what a great way to spend an evening! Chef Elham was very welcoming and provided a wonderful space in her kitchen set up with cooking stations well-organized with all ingredients and tools needed for each recipe. She was very informative and knowledgeable, taught us various techniques we would be using and then guided us through preparing our various soups. Once completed, we all sat down together and enjoyed each other's company and creations. And the soups ... each one was AMAZING!!!! Thank you, Chef Elham!


Would highly recommend attending one of Chef Elham's classes. We had a great time, learned new recipes and techniques, and tasted delicious food! Chef Elham is very professional and organized (had stations all set up and prepared for each recipe), all while making you feel comfortable no matter what your experience. We all look forward to taking another class again soon!


We loved our chocolate confections class with Chef Elham! She was so knowledgeable and made the experience really fun.


We had a great time cooking with Elham


We had so much fun. It was great to learn the Chef offers so many types of classes.


Chef Elham was really well-organized and generous with her advice, even about cooking techniques that weren't explicitly related to the class. (For example, she gave really good tips on knife skills, pans to use, and other tips). I was impressed that the class got to do and learn so much.


Very personable and knowledgeable! Thank you Chef Elham!


Chef Elham was a wonderful host and a fantastic chef. We thoroughly enjoyed the experience and look forward to making the soups we learned to make at our session.


Chef Elham exceeded all expectations for our first time experience. She was kind, patient, and happy to talk about about more than just what was on her menu. This was a birthday gift for my niece and she said it was "one of the best birthday gifts she ever had".


Elham is so personable and the sushi was delicious!


My family loves Chef Elham. She is an experienced and great chef that we got to work on our dishes all by ourselves with her close supervision. Love it! Having the dinner at her beautiful backyard was really a treat for us!!!


Chef Elham's Sushi Class was fantastic! She kindly invited us to her home and prepared everything needed for the various sushi. Gave us great guidance to make delicious sushi. Very enjoyable and comfortable experience that felt like going over to a friend's house and prepping a dinner together.


The teacher was nice but the class was not at all what I expected. All items we used were premade we did make anything from scratch. The class description was mis-leading. I was expecting to learn at least how to make dessert sauces. The materials provided were low quality. One of the desserts offered to be used was a pudding snack pack. I was extremely disappointed the presentation and lesson was a 5 min discussion. Not worth the 85.00. I was interested in talking more classes but now I feel mislead and not sure if the class description is true to my explanation. I also invited two friends and I few bad and embarrassed that they were invited to a bad experience. My friend even ask the chef to show her something and was dismissed by our instructor. The instructor response was just cut the cake and layer. For the price we paid I think she could of showed her student how the layer a truffle. This class was elementary level something for a classroom project.


Thank you Chef Elham! We enjoyed our time learning from you and cooking our new favorite dishes, crepes & soufflé's!


Chef Elham was great. The recipes were delicious, we learned a lot, and had a fun night. The class is very hands on.


She was great! We had a lot of fun learning how to make sushi. It was so nice of her to do the dishes afterwards too!


Chef Elham taught us some very delicious dishes. Now I know how to make thinner crepes and the Grand Marneir souffle is the best I've had, better than the one I got from a restaurant. Everything was good and we had a great time.


We had a wonderful time with Chef Elham. She was so accomodating to us and really easy to talk with. We learned a lot of different techniques in cutting and cooking!


Fun, light- hearted spirit with a love for hosting and food. We Highly recommend Chef Elham!


Enjoyable, fun, informative and tasty evening. Highly recommended.


Chef Elham is a very nice lady! I definitely feel a lot more confident making sushi now, but I feel the class could have been a bit more strategical and organized. It was hard to move around in the space to get to some needed items. I also was a bit overloaded with all of the demos being completed at once and trying to remember everything once it was our turn. I could have taken notes though as I understand this is typical for a cooking class. We got to meet her dog who is wonderful, but he was barking for a long time in the back room and even though she was very apologetic, I couldn't help but still be irritated by it. I know it was only her 3rd class so I'm sure there will be much improvement as she continues her teaching endeavors.


I participated in this class with my daughter as a birthday gift for her. We had a great time, learned several great tips, ate way too much sushi, met people from all over the world, and left with recipes and a few gifts. I would definitely recommend this experience.


My 12 year old daughter and I took the Taste of Thailand class with Chef Elham and had a great time. She was able to make dietary modifications for us, and she presented information in a manner appropriate for both a preteen and an adult. She included my daughter in all aspects of the experience. We definitely plan to take another of her classes!


Chef Elham and her assistant, Karen, we're wonderful! The class was informative, her home was warm and inviting. I had a lovely evening.


Thank you for a lovely evening!


Chef Elham has a gorgeous home and it was a great place for a cooking class. She has been teaching for sixteen years and has a wide range of styles and expertise to pull from. I loved her version of souffle which also was much easier to make than I had previously thought. I'd love to take another class from her.
$ 95 Per person
all-inclusive: 2.5-hour class, 4-course meal and taxes.
---
Can be used for any experience or cookware
Meet your chef
---
Chef Elham has been teaching her unique style of elegant cuisine for the past 16 years. She nurtured her gift as a teacher with Sur La Table as the manager of the culinary program. Her specialties include classic French dishes as well as beloved Asian favorites that entice the palate. Chef Elham is thorough, patient and loves to see her students making great food and having fun while doing it.
Other Cooking Class Experiences you may like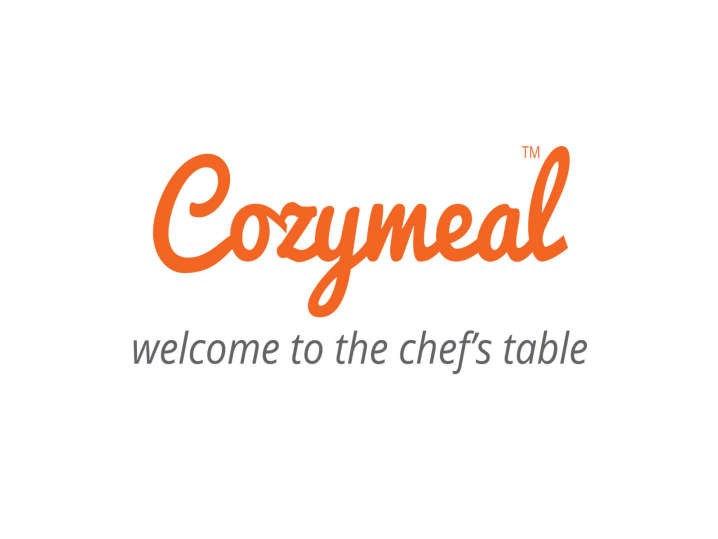 This website uses cookies to enhance user experience and to analyze performance and traffic on our website.
We also share information about your use of our site with our social media, advertising and analytics partners.
This website uses cookies to enhance user experience and to analyze performance and traffic on our website. We also share information about your use of our site with our social media, advertising and analytics partners.
Accept