Cooking Class - Authentic Thai Favorites
Cooking Class - Authentic Thai Favorites
39 reviews
39 reviews
Learn how to prepare a classic three-course menu inspired by the greatest traditions of Thai cuisine.
Indulge in some of the most popular Thai recipes in this hands-on cooking class with Chef Nick. He'll share his expertise in Thai cooking and teach you to create an authentic menu you'll be proud to serve.

You'll begin with summer spring rolls filled with fresh vegetables and poached shrimp, served with a side of scratch-made peanut sauce. Next up, a classic pad Thai prepared with chicken and topped with peanuts and served with lime. For dessert, you'll make a genuine classic: Banana egg rolls served with coconut caramel sauce.

Guests are welcome to bring wine and beer to enjoy during the class.
Shrimp Spring Rolls With Peanut Sauce
With cilantro, cucumber and carrots
Classic Chicken Pad Thai
With rice noodles, egg, lime, peanuts, bean sprouts and tamarind
Banana Egg Rolls With Coconut Caramel
With sugar
Most dietary restrictions can be accommodated. Please mention this in the message field when you submit your booking request.
Minimum Guests

2

Maximum Guests

8

Meal Courses

3

Event Duration

2.5 hours

Labels

Asian, Beginner, Couples, Group, Thai
Cozymeal guest reviews for this experience


Chef Nick was very knowledgeable about Thai food and very personable and friendly. We liked the detail he gave about the ingredients (e.g. what they were and where to find them). The timeframe was well organized and even though it was in the chef's home, he did make the environment flow. What we would have liked different would have been a smaller class (perhaps only 4-5 guests vs. 7); and we were anticipating more of a commercial site vs. the chef's home.


He was amazing and so helpful! We ? enjoyed his class!


Nick is amazing! Learned a lot and had fun!


Chef Nick was very personable. Loved that it was in Parker, literally 5 minutes from my house. Parker and the SE corridor is getting so big now, I imagine he will be very busy. I would do another class with him.


Great experience. Fun, engaging, educational.


He was so friendly and expert. I personal learnt how to hold a knife properly and cut a lime . We all had a good time.


Chef Nick was great!!! He was very entertaining and I would highly recommend taking his class. Thank you again for the wonderful thai good looking forward to making for my family. Regina


Chef Nick was kind, friendly, and a great teacher! The class was well organized and the space was very clean. Plus the food was delicious! I will be recommending his class to friends!


The night was very pleasant, nick was very knowledgeable. Thank You


Very personable, well organized, good teacher, fun atmosphere, made the entire process comfortable. Food tasted very good.


Chef Nick was very welcoming and professional with us. We had the best ribs ever and the food was an overall 10/10
Cozymeal guest reviews for other experiences with Chef Nick


Fun class! Good food. Learned some fun tips!


Nick was really engaging and I loved that he explained the process as we went. Would love to do another class with him!


Extremely personable, knowledgeable, patient a great way to spend an evening!!!


This was a great cooking experience, led by enthusiastic, knowledgeable and engaging Chef Nick. We improved our knife skills and food prep acumen. The results were really satisfying, and the venue was cosy and well set up for our group size. We would do this again.


Such a fun class!


Chef Nick was awesome!


Amazing dinner and pointers! Would recommend!


Wonderful class! The menu-especially the chicken-is absolutely delicious! Chef Nick is super personable and helpful! Highly recommend!


Fun & Informative .. Nick is super organized, great teacher & loves what he does.


It was a great experience and the dinner and dessert fare was delicious. Kudos to Chef Nick.


Great way to spend an evening! Chef Nick was very welcoming and helped us make a delicious meal.


A fun evening.


Great experience, would definitely go again!


Food was amazing and Chef Nick was a great teacher!


Chef Nick was fabulous! This is our second cooking class and he is so hands-on and full of information. We love it and highly recommend this class!


Chef Nick is very personable and fun. The Italian class was amazing and Nick was great about getting me the recipes from the class so I can attempt to make them on my own.


Super hospitable and great sense of humor. It was an amazing experience!


My mom and I had a wonderful time. Nick is a great teacher and the whole experience was amazing.


This was a great class! We were with one other couple, and Chef Nick talked us through how to prepare all the parts of the meal. We made salmon tartare, steak frites, and creme brulee. Those hand-cut fries were the best fries I ever ate, and we made them! Nick is a warm host, and we enjoyed our class and dinner in his home.


This was out of my typical comfort zone.... yet SOOO amazing I will do it again!! Chef Nick was very personable and informative and I highly recommend him!! The food was delicious and fun to learn how to make. Thank you for welcoming us into your home and spending time teaching and feeding us. We had sooo much fun!!


Nick is knowledgeable as well as enthusiastic. Great menu. It was nice to learn about the techniques and specific dishes as they were made in a normal kitchen. We went for the gnocchi and they were excellent.


Chef Nick had great energy and kept us all engaged in the cooking activities. I hope to take another class with him in the future.


Nick was a fantastic host, and even better chef. My girlfriend and I had a great time at his Northern Italian Meal class. It was delicious and we loved it all. Could not recommend him enough.


Chef Nick was awesome! The food was great and we had so much fun. Definitely recommend!


Had a great experience with chef Nick. We did the Northern Italian meal, and the menu was absolutely delicious. He was well organized and made everything simple. Such a unique, fun experience.


Thank you Chef Nick for inviting us into your home, doing the prep, teaching us some new tips and keeping us on task! Every course was delicious and it was so much fun!


Such a fantastic experience!! Thank you Chef Nick!


Thank you Chef Nick for such a wonderful cooking experience. This was my first online cooking class, the chef did a really great job at making the class feel fully interactive although not physically present. The pace and instruction was excellent and the finished dishes were too delicious! I would highly recommend and look forward to taking more classes like this in the future!
$ 89 Per person
all-inclusive: 2.5-hour class, 3-course meal and taxes.
---
Can be used for any experience or cookware
Meet your chef
Chef Nick
Verified chef
Food safety certified
---
Chef Nick began his culinary career in fine dining and has worked in three different Michelin-starred restaurants, one of which earned a star when he was part of the kitchen team. He also has experience hosting private dining events and catering for A-list celebrities in Los Angeles. Chef Nick is currently an executive chef and culinary instructor well-versed in a variety of cuisines, including French, Italian and Thai.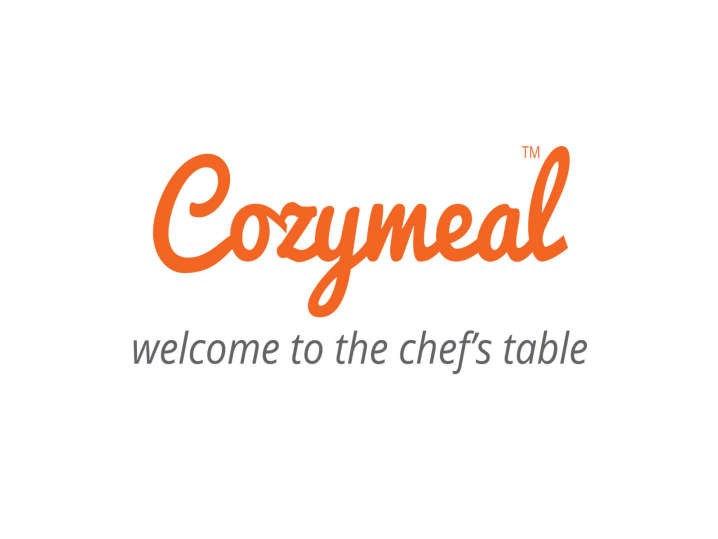 We use cookies to offer you a better browsing experience, analyze site traffic and personalize content. If you continue to use this site, you consent to our use of cookies Accept