Cooking Class - French Moroccan Fusion
Cooking Class - French Moroccan Fusion
150 reviews
150 reviews
Share Event

COVID-19 protocols this chef will implement are:

Chef Wearing a Mask (Upon Request)

Social Distancing Friendly
Discover what happens when you combine the elegance of French cuisine with robust Moroccan flavors.
In this hands-on class with Chef Titik, you will learn how to prepare an impressive four-course menu using classic French cooking techniques and a host of Moroccan ingredients and flavors.

Some of the dishes you can look forwarding to creating in this class includes a rack of lamb infused with Moroccan spices, and a traditional dish of couscous studded with roasted asparagus, bell peppers and red onions. For dessert, a classic French apple galette kicked up with a little Moroccan flair from the addition of mint and orange.

Guests are welcome to bring wine and beer to enjoy during the class.
French Onion Soup
With beef broth, baguette and Gruyère cheese
Lamb Chop in Moroccan Spices
With almonds and fennel
Roasted Vegetable Couscous
With bell peppers, asparagus and red onions
Apple Galette
With almonds, honey, mint-orange supreme and cream Chantilly
Most dietary restrictions can be accommodated if noted prior to the event. Please mention this in the message field when you submit your booking request as adjustments to recipes cannot be made during class.
Minimum Guests

2

Maximum Guests

6

Meal Courses

3

Event Duration

3 hours

Labels

Couples, French, Fusion, Holiday, Moroccan, Mother's Day, Pastry, Valentine's
Reviews guests left for this experience


AMAZING Chef! Learned some great new recipes that I will use for years to come. Chef Titik welcomes you into her beautiful home with open arms. I will definitely book another class with her soon.


My daughters and I spent Mother's Day preparing a meal with Chef Titik and another guest. It was an intimate setting, the food was delicious, and the company was great. I would go to another class.


Chef Titik was kind, welcoming and incredibly knowledgeable. She cooked a delicious meal and taught you great tips along the way. The meal was definitely attainable to done outside the class as well! Fantastic experience!


Loved our cooking class with Chec Titik! Learned lots of cooking shortcuts and how to apply cooking ideas to different preparations. Food was delicious!!! Highly recommend for a special experience in Chicago!


Had a great time. Meal and experience was fantastic.


We had a wonderful experience! Class size was small so it was like attending a dinner party. I'm looking forward to trying the recipe at home!


Very fun new experience


Very tasty, informative, creative and pleasant. It was a surprisingly great time. Thank you


Chef Titik was wonderful and created a delightful night of cooking.


We had an absolutely great experience with Chef. She was very friendly kind and patient with us.. I highly recommend this shit for a truly fun exciting experience.


The class was awesome. The chef was very professional, friendly and accommodating.


We truly enjoyed handing out with Titik and learning her tips for cooking. I highly recommend this experience!


Chef Tikik was very friendly and a pleasant host to our French Moroccan Fusion experience. We were joined by 2 other couples which made for a fun evening. The food was delicious and well prepared. I feel like this class is definitely aimed towards those who already have cooking experience and is wanting someone to prepare a different style of food in front of them. We were both expecting a different style of hands on cooking class than this but maybe we needed to do better research on the appropriate class. In this class the Chef does a majority of the cooking. The guests will help with minor preparations such as slicing onions, peeling apples for the dessert, mixing various ingredients in a bowl. The most hands on was assembling our French onion soup in to our own bowls which we topped with the bread and cheese. Allergies: If you happen to be allergic to cats then this place is not for you. Chef Titik was very nice about asking if we needed to put the cat away. The cat does live in the home so her dander is already in and around the home. I don't think simply putting the cat away would avoid any cat allergy attacks. I didn't see this mentioned on the page prior to booking. My girlfriend is allergic to Almonds which I know its crazy we picked this course which serves 2 dishes that have almonds in it. We were thinking we were individually making our own meals where we could omit the almonds. Despite mentioning the allergy in the booking request we didn't get any messages from the host so we thought we were going to be ok with this food course. Thankfully we saw how the food was being prepared in the moment which allowed us to speak up. We mentioned her allergy and Chef Titik made sure we cooked the non almond crusted lamb first. She was really nice and made her a separate apple dessert which was a nice gesture. Overall, the food was delicious and was worth the money for the experience. Again, I recommend this course to those who have some kitchen experience already and is wanting to have someone else prepare them a new cuisine in front of you while you help with some side tasks. Chef Titik provided to go containers for any food we wanted to take with us which was awesome. I do wish we could have gotten the recipes written down to remake these meals despite just witnessing it being made once. I know most chefs measure by eye or love of the ingredient but a rough idea would have been nice. Thankfully there are tons of recipes online so we won't be terribly out of luck.


Great experience. Highly recommend. We enjoyed learning to cook this incredible cuisine and it tasted great! Three course meal with enough to take home. Thanks for such a wonderful date night. (P.S. if you are allergic to cats, they offered your choice of antihistamines- great preparation and accommodation for guests.)


Was so much fun!


Amazing experience. I love the chef kindness and patience. I learned so many new spices. The flavor of the food was amazing. My partner and I met a great couple .


We had a great time and the food was delicious


Larry Barrett
22 May 2022
I had a great time. The Chef was excellent explaining each dish in detail. While allowing my partner and I to share, not only a wonderful meal, but a beautiful moment with a dope couple that shares an anniversary with us. Thanks Chef Titik.


Willona Booker
08 May 2022
Me and my friends enjoyed the food we prepared and cooked with Chef Titik! From the soup to the desert, everything was amazing and her service was beautiful!


Aileen Vizcayno
24 Mar 2022
She was fantastic. I loved her class! Definitely going back to try another one of her cuisines!


This was our first cooking class and it was absolutely wonderful!!! We learned so much and had a fabulous time. It was nice to meet other cooking enthusiasts and Chef Titik was amazing. Definitely recommend this class and Chef Titik!!


Telly Karabatsos
26 Feb 2022
This was a perfect experience to learn French Moroccan cuisine. Chef Titik was great throughout the whole class. Highly recommend to anyone looking for a change of pace from the usual weekends!


We had an amazing time with Chef Tiktik. She was a wonderful host, we felt very involved in the cooking process, and she had a lot of incredible cooking tips. I felt so welcome in her home and I can't recommend her class enough. We're looking forward to coming back for more!


My friend and I loved Chef Titik's French Moroccan Fusion class. The food was phenomenal and Chef Titik herself was extremely welcoming, kind, friendly, and informative. We highly recommend taking her classes!


Chef Titik was EXCELLENT! She was an excellent cook and the food was fantastic. We learned a ton: chopping skills, spices and olive oil use, etc. We really enjoyed the evening and would definitely recommend her to others -- a fun night thanks to her!


Chef Titik is a wonderful host and chef! I would love to take another cooking class with her. She led us through a super fun night of drinking, snacking, chopping, tasting, and chowing down. The soup was sweet and salty, the lamb was tender, the couscous + quinoa were delicious, and the galette, ice cream, and other surprise treats were great. I was very happy there were leftovers. Her kitchen and home is gorgeous and so welcoming. I appreciated how she balanced demonstrating, chatting with us, and answering all our foodie questions. The pace of the class was perfect and I really enjoyed getting to know the other guests there. We traded all sorts of tips, from the best places to get groceries and nice dishware to how to expertly prepare produce. It set a pretty high bar for my first Cozymeal class. Thanks for an awesome night! -Raven


Awesome experience! Chef Tiktik was very personable and knowledgeable! 10/10 would definitely take another cooking class with her!


Amazing experience! Titik is extremely professional, clean, and most of all an amazing chef, will definitely book again. Thank you!


Great class, and the food was so amazing! This was me and my mom's first cooking class together, and Chef Tiktik did an amazing job explaining the recipes and offering additional tips to use in the kitchen. Chef Tikik made us feel very comfortable and her place was very clean. We would definitely book another cooking class with Chef Titik. Thank you for this experience!


Chef Titik was so amazing and we loved the food. We had such a nice evening and it was a wonderful break from the monotony. There was a lot of food and we both left full and happy. We are already planning our next cooking class!


Great cooking skills, a delight to converse with, and overall a very enjoyable experience. Would strongly recommend.


Titik was extremely helpful and had lots of insight. The experience was very fun and insightful. The food was delicious! Parking at her place was easy and her home was really clean and cozy.


Everyone loved her! A ton of fun and amazing food! Awesome!


Chef Tiktik is amazing! Her class was great from start to finish. We cooked the best french onion soup that we had ever tried. The lamb and the dessert were amazing, too. My husband and I had a wonderful Valentine's Day cooking with chef Tiktik.


My girlfriend and I absolutely loved our evening cooking and eating with Chef Titik! She was a great teacher and the food was delicious - on top of all of that she was delightful company and we had great conversation while cooking and eating together. One of the best things about taking a cooking class in a home kitchen is that you learn how to cook amazing food using the ingredients, kitchen gear, and techniques that are accessible to any home cook! We would highly recommend to anyone, and we can't wait to try out one of Chef Titik's other classes!


This was an amazing experience!! She was so welcoming and friendly, and so knowledgeable about the food and cooking techniques. Our meal was divine and the whole evening was lovely


The food was amazing! Chef Tiktik had a simplified technique in teaching. The class was easy and engaging to follow. Loved the home environment and presentation as well. I would recommend this experience to everyone! Looking forward to my next class with Chef Tiktik.


Thank you so much, Chef Titik, for the wonderful evening! Chef clearly knew her stuff: within the first 5 minutes she had shared a handful of awesome kitchen tricks that clearly displayed her expertise in the kitchen. While she was very modest about it, we eventually learned that Chef had received a James Beard grant, an honor that was clearly well deserved! The dishes we made were delicious and we were so grateful to Chef for opening her beautiful home and wonderful experience to us. Thank you, Chef Titik!
Reviews guests left for other experiences with Chef Titik


This was an incredible cooking/dining experience. I had a wonderful time, while learning more about the Indonesian culture and cuisine. The food was amazing - full of favor! Chef Titik was great. She is an excellent Chef. The class fun and I plan to take more.


katarzyna panek
19 Oct 2023
Chef Titik is so personable, warm, and welcoming! She is a joy to cook with and learn from. We prepared delicious kabobs with tzatziki, an amazing seafood stew, and lemon cake that was the best I've ever had! Her joy of cooking is contagious and takes the student beyond the mechanics of measuring and doing. She, in her way of being, teaches appreciation of food through the senses and teaches tips and tricks that are useful in every day life! Thank you again Titik ❤️


We had a fun evening learning about Indonesian cooking and learning new tricks and tips. For future reference, maybe the chef can do some prep work ahead. Like prepare the drink or appetizers ahead of time to hold guests over. Also like in a cooking show, do some prep work ahead so that dinner can be served a little earlier. This ended up being a very long evening with a late dinner.


It was a fun engaging experience! Chef Titik was super engaging and you can tell she is passionate about what she does. I learned a lot about Indonesian Cuisine and history and had plenty of food to take and enjoy at home. Thank you for the experience!


Chef Titik is awesome!! Her dishes are delicious, specially the paella and her hot sauces. She is very kind (she received us with a welcome cocktail) and made us feel very comfortable in her house! My husband and I had a great time for sure!! Thank you very much chef!!


Really fun experience! Delicious food and left feeling happy and full :)


Amazing and patient chef. Loved her directions, wonderful experience for a tourist!


One of the most memorable meals I've ever had! Chef Titik is incredibly warm and knowledgable. Our class/session went on a little longer (6-10 PM) and I was very grateful for her time and generosity. We learned so much! Couldn't stop talking about how enjoyable it was in the car ride home. Would definitely love to take another class with Chef Titik in the future.


Titik was really warm, friendly and welcoming. She even greeted us with a welcome drink! Overall the experience was good, learned some helpful techniques, tips and tricks and made A LOT of food in a relatively short time. Did the taste of Spain/Latin Am and made empanadas, guacamole, braised short rib tacos, paella and churros. She gave us various tasks throughout the process such as chopping, rolling dough, stirring, shredding, etc. Timing is everything in cooking as they say.


Great food and fun experience!


Titik was very nice. Soft spoken. It was hard to hear her explanation of the food. We ate outside, so that might have been part of the problem, but the food was not hot. And the meat was too rare. I asked for medium rare and it was rare. And not hot. We gave her a cash tip.


Chef Titik gave us a wonderful experience! This was our first cooking class and couldn't have asked for a better cooking date. Chef Titik explained each step very well and was full of helpful hints from prep, to cooking to timing. She created a warm environment and connected with us and the other couple on a personal level. The food was incredible and we loved the variety of each course. Would definitely recommend and looking forward to coming back to try another class!


Great company and great food!! We had a blast with Chef Titik. We left so inspired to cook.


We had a wonderful evening with Titik; she introduced us to the influences and spices of Indonesian cuisine though a variety of tasty courses. Highly recommend!


Excellent menu as well as great suggestions and background information.


It was a wonderful experience and as someone who is mildly allergic to cats, I was totally okay - no Claritin needed! The food was fantastic and it was such an incredible learning experience. We were involved and asked all the questions we could think of. Chef was delighted to answer all of our questions and were given non-dairy alternatives. We were able to try different Indonesian dishes that's chef had prepared. A small intimate dinner was setup and it was an experience to remember. Will definitely do this again and recommend Chef Titik to anyone who wants to learn a new cuisine. Thank you!


Dana Morimoto
24 Apr 2023
Chef Titik was a great chef and host! I would highly recommend.


The chef, Titik, was welcoming and engaging, and we learned a lot about the cuisine and culture of Indonesia, from which she hails. The food she prepared was absolutely delicious and authentic. My only suggestion would be to note in the class description that the rice table class takes a looong time - from 6:00 on to 9:40 pm on a Sunday night. Noting the length of the session in the description would give people warning as to how long to set aside, and perhaps inform them which night to schedule.


Chef Tiktik was an incredible teacher and chef but also a very fun and warm person! She made this experience very enjoyable and we would love to take another one of her classes soon.


I had a great time. Food was amazing!


Melvin and Christina
03 Apr 2023
It was a great dining experence ,she made our anniversary day verry tasty and memorable. Her home is masterfully set up to provide a great environment as well !!!! A good time was had by all !!?


Chef Tiktik was amazing! I learned so much about Indonesia and Indonesian food. I loved hearing about how Chef Tiktik got into cooking and wanting to be a Cozymeal chef. The dinner she hosted was so delicious and her home was a very welcoming environment.


Great night with Chef Titik. Amazing food, welcoming atmosphere and learned a lot about Indonesian food. Would recommend!


Had a great time!


We had a wonderful, immersive experience -- and the food was amazing! Chef Titik was friendly and funny. We will be back for another cooking class in the future.


Chef Titik provided a wonderful experience learning about her culture and tasting our way through the dishes. The atmosphere was very warming and welcoming. I truly felt right at home. For this being my first experience with a Cozymeal, I was very impressed with how professional Chef Titik was. Hands down some of the best food I had ever tasted.


Chef Titik was wonderful! The dishes were delicious and she was a great host teaching us about Indonesian cuisine! Would highly recommend!


Great Latin Class, thanks for the great food and hospitality.


Chef Titik was such a blast. She had a warm personality and made you feel like you were cooking at home. The food was so delicious and the experience was very worth it


My son and I had an AMAZING time! Chef Titik was patient and managed to deal with my gluten allergy! Such a fun experience and wonderful memory! Food was DELISH!


Chef Titik is very kind and accomadating. The food is incredible!


Chef Titik was great. We love her, the food and the experience. Thank you, Chef Titik.


Titik was a great teacher and the food was fabulous. Suggest starting at least an hour earlier as we ended up eating very late.


Great class


We had a wonderful time! Absolutely loved this experience and tipped our chef separately. Thanks!


Titik was amazing! We loved having her in our home to help us celebrate our anniversary and learned so much from her! We definitely will be seeing her again and recommend booking her for your experiences!


The experience exceeded our expectations! The food was all so delicious and Chef made it very interactive, giving us a lot of culture and history behind each of the ingredients and dishes. (We gave tip directly to her)


Had a great time!


Chef Titik is great! We had a wonderful time learning about Indonesian culture and cuisine. The meal was delicious!! We will be signing up for more of her classes.


What an enjoyable evening with Chef Titik! She was so warm and welcoming and the food was delicious! It was fun preparing, chatting and dining.


Chef Titik was very nice in sharing her experiences and cooking techniques. The meal turned great. Definitely would like to try and another class.


The courses for the Spanish and Latin American Flavors were incredible. We had a great time learning the recipes and techniques, and Chef Titik was very kind, hospitable, and engaging as an instructor. Cozymeal was different for us, to be welcomed into someone's home. It brought a familiarity and was definitely unique. Thanks, Chef!


Absolutely amazing. Everything was beyond delicious!


We had a great time! Titik was very friendly, knowledgeable, and engaging. Our meal was delicious, and so fun to make.


What a delight! Chef Titik made a delicious 3 course meal. By the time the desert came, we were in complete awe of her talent and skill. Not to mention she was very attentive, clean, and incredibly sweet. If you're on the fence, this is your sign to book her ASAP! She was worth the wait.


Shatonia Zientara
02 Jun 2022
Tiki was very down to earth and had a very welcoming spirit. My girlfriend and I enjoyed the conversations just as much at the food. I would definitely recommend that you book with her if you are ever in the Chicago area.


Chef Titik was absolutely phenomenal. She is so sweet and very passionate about cooking. We cook a lot and still learned something from her. We had a wonderful time and she completely superseded expectations. She did change my mind on including (a little) cilantro for my cilantro lover friends. Maybe I don't have to avoid it entirely :) Thank you Chef Titik!


We had an amazing time. Chef Titik is awesome. The food was delicious. I highly recommend.


Titik was amazing! Great food and great company!


Chef Titik was great- the food was amazing, and it was a pleasure to have her in our home :-)


Chef Titik was on time, friendly, warm, and very prepared. She made us a beautiful French dinner and we loved having her at our home. She made such delicious food we felt we ate like kings!


Titik was great and the food was delicious - highly recommended!


Chef Titik and it was a great experience!


Chef Titik was awesome! Unique experience, great food, learned some useful concepts. We'll be back!


Had a great time it was fun and very informative, Chef Titik was gracious and hospitable. Highly recommend


Titik was incredibly friendly and open! She showed us all great tips, and made a delicious meal! The whole experience was a ton of fun!


We had such a good time with Chef Titik! My husband is Indonesian and hadn't had many of those foods since childhood and her cooking brought back to many good memories. Her space is beautiful, explanations were helpful, and she made the night so enjoyable. We will definitely be back!


Wonderful experience. Very welcoming and warm. Thank you.


Loved our experience with Chef Titik!


Chef TikTik was amazing! She really went above and beyond to make you feel at home, teach you about the rich Indonesian culture, and more. Not to mention the food was absolutely delicious! I will definitely be taking more of her classes.


We had the absolute best time! Everything was amazing and we learned so much! Chef Titik made us feel super welcomed in her home. It felt like having a dinner party with friends.


Great Experience!


Chef Titik is AMAZING! I wasn't sure what to expect since this was my first experience with learning to cook, but Chef Titik made it so simple and I really learned a lot. Her recipes are terrific and she has wonderful stories about her life as a Professional Chef. Thank you!


We had an absolutely fantastic time in Chef Titik's class - we learned a ton, the food was incredible and Chef Titik was so knowledgeable, kind, welcoming, patient and a joy to get to know and learn from. We have told everyone we know and can't wait to book our next event. Thank you Chef Titik!


Tik tik was so hospitable. My husband and I took her class on a Friday night and we were the only couple so it was very personalized and she educated us very well with tips and tricks around the incredibly complex flavor notes and rich culture of Indonesian food. Such a perfect date night!


Very fun experience!


Our experience with Chef Titik was wonderful. From the teaching/learning experience, to the food itself, to the company— it was all such a great experience and we thoroughly enjoyed every minute. I would highly recommend booking with Chef Titik!


Chef Titik was amazing!! I highly recommend you take her class and enjoy a meal with her. She is a great teacher and easy to talk to. We will be back!


brownbeauty1981
17 Apr 2021
Chef Titik provided an excellent, intimate experience! Thank you for sharing knowledge of the food and ingredients used. Everything was delicious!


Chef Titik was absolutely amazing! We had a fabulous, educational evening and even better food! Absolutely would recommend and book again.


Nothing short of AMAZING!!! Absolutely GREAT TASTING food! This is my second time experiencing Chef Tiktik and I am STILL in awe of what she does in the kitchen! Her spirit is so welcoming and delightful. I will definitely be attending more classes.


Chef Titik is fantastic, both as a chef and entertainer. Her warmth comes through in her cooking and we even learned a few tips along the way!


Chef was amazing! She's patient, knowledgeable, kind and warm hearted! My boyfriend and I had an amazing time and can't wait to book our next lesson with her!!! Everyone should book with her!!


Chef Titik is warm, welcoming, and knowledgeable! My son and I had a great time together and with Chef. We learned some delicious recipes while spending time together in Titik's cozy kitchen. Highly recommended!


I enjoyed Indonesian cuisine and culture vicariously through Chef Titik's introduction of the exotic herbs, roots, spices of Asia. The Indonesian Rice Table was a colorful and delicious feast. Come hungry and bring your doggy bag for a lot of extras.


We had a great time!


Wonderful experience with a talented and informative chef. We had an amazing time with Chef Titik and learned a lot! Our group had a wide range of ages and skills and she was able to cater to each of us. It was fantastic!


Chef Titik makes cooking fun, approachable, and customizable! I love that every recipe can be tailored to your tastes and the skills and equipment needed is perfect for the home chef. We thoroughly enjoyed the chef's stories and explanations on how to make each dish...also where substitutions could be made if it suited you! Chef Titik also had the cutest tea sets and platings, which were a plus! I would recommend a cooking lesson with Chef Titik anyday and for anyone of any skill level. Thank you for a memorable and fun experience!


My fiance and I booked a cooking class with Chef Titik as a Christmas gift to my mother. My mom genuinely said this class is the best gift she's ever received! We had such a fun night cooking with Chef Titik. The food was amazing and the company was even better. We look forward to returning to another one of her classes!


Chef Titik was a wonderful host we have an absolute blast cooking all her lovely food. Meal prep was fun and intuitive, chef kept participants engaged at all times teaching and demonstrating as we went all. Food was something you can relate to and actually make at home. Chef titik couldn't be a more gracious and welcoming person. You literally cook and eat with her in her own home. It's a great experience and would recommend to anyone. We'll be back to take another one of Chef Titik's other courses!


Chef Titik is an amazing chef and host! We had an incredible experience cooking the Indonesian Rice Table and the food was absolutely delicious! Chef Titik is gracious, thoughtful, and enjoyed sharing her knowledge and story of Indonesian food, and we were so grateful for this experience. Would highly recommend booking with her and will definitely look for an opportunity to book with her again!


Chef Titik was so generous with her time and really teaching us about a cuisine my boyfriend and I had never experienced before. We learned so much and the food was absolutely delicious (with leftovers!). In fact, we were hungry to get more hands-on in the class! Would definitely recommend to others!


Fantastic! Chef Titik is a wonderful host, delightful teacher, and phenomenal chef. She is a true pro: her cooking skills and techniques are terrific and everyone in our group learned something new. She kindly accommodated a vegetarian in our group without losing any of the flavors of the meal. And, finally, the food did not disappoint. Every dish was superb!


We had a wonderful time at Chef Titik's home learning about her passion for cooking and teaching others how to cook. The Indonesian class was tasty and we are so excited to take what we have learned and try it on our own. Chef Titik was absolutely welcoming, we were comfortable the entire time, and there was enough food leftover to bring home! If you have a chance to take one of her classes, we highly recommend that you do!


Chef Titik was phenomenal. Not only was the food she made absolutely delicious, it was very different from anything we had ever had. Her home is beautiful, and she went above and beyond to explain how to cook everything on our own, where to buy the ingredients, etc. Would highly recommend for any special occasion, or just as a great date :)


Great time. I highly recommend Chef Titik. It was one of the best date nights I can remember.


Wonderful, personal, and accommodating experience. There was no rush and we had a great time conversing and cooking.


The most AMAZING take on Latin cuisine!! Chef Titik was the sweetest soft spoken Chef, I've ever met! From the moment me and my boyfriend arrived, we felt so comfortable. She greeted us with a smile and welcomed us into her immaculate, warm and cozy home. Her recipes were by far the easiest to follow and coincidentally the most flavorable food I've ever tasted! She showed us some of her techniques that she learned throughout her vast culinary history and heritage. I definitely got more than I expected! Cozymeal you hit the jackpot with Chef Titik! Thanks again! I will DEFINITELY be booking in the future and telling all my friends and family about the little sweet Indonesian woman who made me like guacamole and mussels ! ?


We had a fabulous time, a fabulous meal, and learned several new cooking techniques that will come in handy. She was most friendly and welcoming and made the whole evening a joy and a unique experience. She made us feel a part of the family, and we enjoyed and was glad that her daughter ate with us as well!! It was quite easy to Uber there and get back from downtown Chicago. Getting out of downtown was a bit of a challenge at rush-hour, getting back was a breeze So glad we did this !!


Chef Titik is so welcoming, warm, and knowledgeable and set the stage for the perfect double date night for our group. We experienced her Latin Flavors class at her cozy Chicago home and the food was outstanding! Hands down some of the best empanadas I've had. We learned a lot of great cooking techniques and tricks that my boyfriend and I now find ourselves using all the time. If you're looking for a unique and memorable night out with loved ones, I highly recommend taking a class at Chef Titik's.


This was an amazing experience. We'll definitely be back to do this again. Thank you chef Titik!


My friend and I totally enjoyed our cooking class experience with chef Titik! She is very knowledgeable about Indonesian cuisine and shared with us its history as well as many useful cooking tips. To enhance our learning experience, almost all dishes are prepared from scratch. We spent the night making and enjoying multiple flavorful dishes, snacks and dessert included, all of which we can't wait to retry making at home!


The food was excellent. Tirol was very pleasant and hospitable.


Chef Titik was amazing from beginning to end. She was extremely welcoming and really made this dinner special. The flavors in the cooking were some that were unfamiliar to me, but truly captured my admiration. All of the dishes were delicious in their own right, and are some that I already plan to make on my own in the very near future and beyond. Chef Titik also was very knowledgeable on the history of Indonesia and the cuisine, and how it evolved over time. Although the meal was exceptional, Chef Titik is the real reason that this experience was memorable! I am so pleased with the night and am looking for to having more with Chef Titik. Thank you!


Chef Titik was the best. She welcomed my girlfriend and I into her lovely home and turned my pretty good valentines day gift into an incredible one. I highly recommend others to try one of her classes. It was top 5 meals of my life.


My wife, Amanda, and I had the pleasure of dining with Chef Titik for the Indonesian culinary experience. From the very start, Titik was extremely nice, hospitable, and fun! We enjoyed learning about the variety of ways to prepare and cook some of our favorite Indonesian dishes. We came out of this experience confident to try these at home. All thanks to Chef Titik! She was a great teacher and now a good friend!


Chef Titik provided a wonderful evening of learning, fun, and delicious food. From the moment we walked in we felt very welcomed into her home. She had everything set up so we could just enjoy ourselves. She covered every detail, even down to a beautifully decorated dining table for us to enjoy the delicious recipes prepared that evening. It was my birthday and she went out of her way to make me feel special. She even decorated my dessert plate to say happy Birthday. She was wonderful! The class was a lot of fun. I highly recommend taking a class with Chef Titik.


My boyfriend and I had a wonderful time cooking with Chef Titik! She has a very inviting home and was patient and thorough when describing her cooking techniques. And best of all, the food was DELICIOUS. The Cozymeal experience with Chef Titik is the perfect way to spend a double date or girls night. Enjoy!


We had a great experience with Titik. The food was delicious and her teaching is excellent.


Chef Titik was knowledgeable, welcoming and alot of fun. She was extremally accomidating to our requests. Even though my girlfiend and I are both avid home chefs. We learned alot about Indonesian cuisine from her. She had a beautiful kitchen and a well maintained home. Will be seeing her again in the future.


Wonderful class!! We learned to make several delicious dishes. Chef Titik helped us try some of the techniques. We learned a lot in a pleasant environment.


The experience was so wonderful. I planned this class a few months ago with the intent on proposing to my girlfriend. Chef Titik was so great at coordinating with me and making the class so informative and fun! She really knows Indo food and you can tell the passion when she was teaching us in the class. She was a HUGE impact on the best night of my life proposing. Highly recommend taking one of her classes, you won't be disappointed! The food btw was soooo delicious, we are hoping one day she will open up a restaurant, my girlfriend and I will definitely be her first customers!!!


Chef Titik is a wonderful host and a great teacher! We can't recommend her highly enough. We had such a fun, relaxing, and delicious evening. She even accommodated our six month old after our nanny had to cancel last minute. Thanks Chef Titik, we'll be back!


My boyfriend and I feel so lucky to have found Chef Titik. Her home was lovely, she was accommodating and fun to cook with, and the food blew us away. She has so much knowledge to share about all types of cuisines, and you can tell she cooks from the heart. Our night with her was the highlight of the week. We can't wait to book her again. Thank you, Titik!


Chef Titik gave us an unbelievable journey into the gastronomic world of Indonesian fare and we are now die-hard fans. Apart from patiently teaching us the intricacies, she prepared a five-course feast that included the famed Rijstafel platter (with to die for beef rendang, nasi goreng chicken fried rice, kangkung water spinach sauteed with shrimp ), a Ikan Bakar whole grilled marinated fish, and so much more. I look forward to returning over and over again and sharing her with the rest of Chicago.


Titik is amazing! She is very nice and patient! But best of all her cooking is amazing! She can cook anything, has amazing experience and a very interestign background! We loved learning from her and want to go back! Totally worth the money! Very recommended!


Chef Titik was not only an amazing host and teacher, but also a great person to spend the evening with while you are preparing a sensational 4 dish meal that will exceed your expectations. Would come back 100%.


Chef Titik and her daughter hosted my girlfriend and I a wonderful anniversary night that we wont forget. Her knowledge of food and techniques are presented in an easy to understand manner regardless of your skill level in the kitchen. More importantly, she gives off this motherly vibe that I much appreciate considering how far I am away from my hometown. Attended her Spanish flavors course and will most likely try her Indonesian flavors course the next time that we take another Cozymeal's course. My girlfriend and I very much recommend Chef Titik because of her homestyle vibes and caring attitude that you are having the best possible experience.


My experience with chef Titik was awesome!! I would highly recommend her to any and everyone seeking to have a fun memorable night. She is very knowledgeable in her field as well as in other cultures. I booked this class for my partner and I in hopes to learn new ways of the kitchen while celebrating my partners Birthday. Our experience was extraordinary. The class we took was Spanish and Latin inspired. My partner is pescatarian and I'm vegetarian so I feared this would be a problem because in most places it usually is; But Chef Titik tweaked the menu to accommodate us both. Our four course meal was really delightful and it made our experience that much more personal and special. We will definitely be booking Chef Titik again for date night !!!


Chef Titik was awesome ! So nice and friendly. We had a great time and a great meal. Thank you for inviting us into your home and Making Amy's birthday special!


Chef Titik's class was outstanding. My wife and I decided to take her class to celebrate our wedding anniversary. We learned so much and had such a good time that I would highly recommend it for a date-night activity. One word of caution, bring your appetite with you. Once we finished preparing the four courses there was so much food. However, Chef Titik helped us pack up the leftovers to take with us. In all aspects she exceeded our expectations.
Reviews Chef Titik received outside of Cozymeal


I've never had Indonesian food and now I'm hooked! Chef Titik brings a modern twist to classical Indonesian cuisine that perks your taste buds with the unique spices and ingredient combinations that is exclusive to Indonesia. She made everything look so easy as she prepared the various dishes. Her knowledge of Asian food in general is impressive- as is her ability to create some flavor fusions in her food. The chicken emañadas are not to be missed. The short ribs Rendang was delicious! I've never had chayote until now - yummm. And you must try her Martabak Manis [Indonesian pancakes filled with Nutella, cheese(!), crushed nuts, with condensed milk- amazing! I predict big things ahead for Chef Titik and her wonderful food.
$ 95 Per person
all-inclusive: 3-hour class, 3-course meal and taxes.
---
Can be used for any experience or cookware
Meet your chef
---
Being proud of her strong Indonesian heritage is a big part of who Chef Titik is. The chef's hope is to impart a passion for food on others so they can learn more about cooking and enjoy meals that always taste incredible, from Indonesian fare to Italian and Indian. Chef Titik's culinary background is peppered with achievements, including graduating with honors from the Art Institute of California with degrees in culinary art, and baking and pastry art.
Flexible booking: Cancel or reschedule this event's reservation for free up to 48 hours before the event.
This experience is not refundable as it includes a meal kit.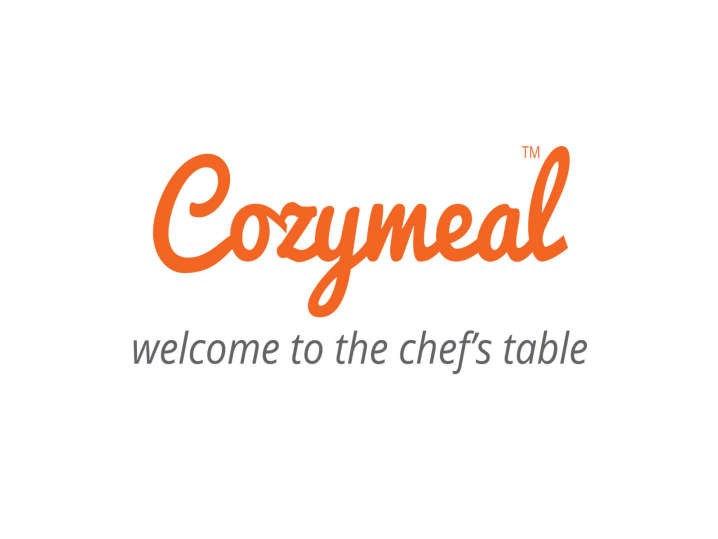 This website uses cookies to enhance user experience and to analyze performance and traffic on our website.
We also share information about your use of our site with our social media, advertising and analytics partners.
This website uses cookies to enhance user experience and to analyze performance and traffic on our website. We also share information about your use of our site with our social media, advertising and analytics partners.
Accept