Cooking Class - Fresh Mediterranean Feast
Cooking Class - Fresh Mediterranean Feast
38 reviews
38 reviews
Discover what happens when you combine the freshest ingredients, authentic techniques, and traditional Mediterranean herbs.
In this hands-on class, Chef Mo provides you with a unique culinary experience and the opportunity to create an incredibly fresh and flavorful Mediterranean meal from scratch.

You will begin by learning how to poach fresh local mussels as well as learning how to achieve a perfectly golden crusted chicken breast coated with za'atar and sesame seeds. Then you will move onto stewing smashed cumin chickpeas and sautéing a side of broccoli rabe with garlic and peperoncini. And lastly for dessert, you will discover the beauty of kaab el ghazal.

Guests are welcome to provide wine and beer to enjoy during the class.
Steamed Mussels
With preserved lemon and fresh herbs
Sesame Seed Crusted Paillard Chicken Breast
With pan-roasted za'atar
Smashed Cumin Stewed Chickpeas
With garlic sautéed rapini
Moroccan Gazelle Horns
Most dietary restrictions can be accommodated if noted prior to the event. Please mention this in the message field when you submit your booking request as adjustments to recipes cannot be made during class.
Minimum Guests

2

Maximum Guests

8

Meal Courses

3

Event Duration

3 hours

Labels

Adult, Couples, Date Night, Group, Mediterranean
Reviews guests left for this experience


A wonderful chef and an amazing experience. Chef Mo!


This was our first cooking class, and Chef Mo exceeded all of our expectations! He is very knowledgeable and passionate about cooking, we felt welcomed from the time we got there to the time we left. He had great stories to share and wrote us a recipe to take home. I would definitely recommend, the food was outstanding!


Chef Mo is great! He is very knowledgeable, talented, and a good teacher. The food was amazing. Chef Mo is very interesting person, half the fun was just talking to him and hearing his story


Chef Mo was such a delight! He cooks with passion and love. He makes the cooking process a rich and fulfilling experience by adding his vast knowledge of world cuisines, history and culture. The French onion soup he made was the best I've ever tried. I highly recommend Chef Mo to anyone who enjoys extraordinary culinary experiences!
Reviews guests left for other experiences with Chef Mo


Chef Mo was knowledgeable, fun and interesting. The food was amazing. Highly recommend a class with him!


Great time.learned new techniques. Exactly what we wanted. Great personality and skills.


Chef Mo was incredibly knowledgeable and personable. We learned a lot, laughed a lot and enjoyed a fantastic meal at the end!! What a great way to celebrate our anniversary. Highly recommend Chef Mo! We will be back.


Chef Mo is amazing! His knowledge when it comes to culinary technique and history made for an evening of tasty foods and anecdotes! I would highly recommend to anybody looking for a fun and educational experience with cooking!


Wonderful experience! Would highly recommend. Chef Mo is a great teacher and the food is delicious.


We had a great evening with Chef Mo and our fellow guests. The atmosphere was great and Mo gifted us with great stories and loads of new tips. We look forward to getting back to Boston before long to see what else he has in store.


We had such a wonderful time with Chef Mo! He was incredibly engaging and managed to work a mix of cooking, education, and fun into the night! Highly recommend!


Chef Mo was really great! It was our first time doing this type of thing and could say so many great things. He was really helpful when it came to the food preparation and was always happy to answer questions. The food was great and made us feel like great cooks (which we believe we aren't but chef mo was positive). We will definitely be back for more lessons.


Chef Mo was a lot of fun to learn from. He provided a lot of great tips on improving your cooking and helped us create a phenomenal meal. I highly recommend taking a class with chef Mo. You will have a ton of fun and you will learn a lot.


The experience was amazing! Chef Mo was personable, knowledgeable and engaging. My son and I thoroughly enjoyed our evening w Chef Mo. I gave Chef Mo a cash tip before he left my residence.


Thanks, Chef Mo, for a fun (and delicious) night!


My husband and I had an incredible time with Chef Mo! We celebrated his birthday with an amazing, home-cooked Italian meal. Mo is an incredible chef...not to mention a human-encyclopedia of cooking, Boston & food sustainability. It's hard to decide what was better - the delicious dinner or the awesome conversation. I would highly recommend this for date nights, special occasions or a fun evening with friends. Can't wait to do this again!


Very fun time. Great conversation. Food was delicious!


Chef Mo was delightful and I enjoyed his insight and tips. Learning to make everything we ate from start to finish was so much fun and I can't wait to do it again.


This was such a fun night! Mo was so welcoming and we could clearly see how much he enjoys cooking. He effectively explained the cooking concepts and encouraged us to take the recipes he made and expand on them by using different ingredients to make variations on the dishes. Overall, a lovely evening with fun people! Thank you so much, Mo!


Chef Mo was a delight to learn from. He didn't hesitate to show us great technique and paired them wonderfully with tips or stories. The cozy home kitchen was still professional with Chef Mo at the helm, and he did a splendid job of keeping the group involved and making us all feel warm. After an evening cooking with Mo and the rest, it seemed like we had all been friends who often met to cook together. What a wonderful experience—make Chef Mo's class your next!


Chef Mo came to my best friend's apartment to do a 3 hour cooking class, and the experience was absolutely PHENOMENAL. Chef Mo was truly a delight and exceeded our expectations entirely. Everything went seamlessly, we enjoyed one of the best meals we've had in a while, and got to meet such a warm, helpful, intelligent person. Thank you so much for everything, Chef Mo - it was truly appreciated. I recommend this to everyone.


Had a great time food was amazing. He taught us a lot. Chef Mo was a great teacher and had great laughs with him. Thanks again chef Mo


Our experience was outstanding. Chef Mo was fantastic. We helped prepare the meal and discussed cooking techniques. The food was great and we brought wine to pair with it. We don't live in the Boston area and were visiting our daughter and would definitely take another class with Chef Mo when we come back to visit.


Chef Mo was great! We learned alot about food and he had great experiences that he shared with us! Just a lovely evening!


Had a great Italian cooking class with Chef Mo! We went to celebrate our anniversary, and had a fantastic time. Chef Mo made the evening so entertaining, taught us how to cook a delicious meal and shared a lot of useful cooking tips with us. The meal was amazing and we can't wait to go back for another class!


Wonderful experience. Chef was very knowledgeable. Gave us valuable tips. The food was delicious and we had fun evening.


Thank you for a fantastic evening Chef Mo! All four of us had an amazing time learning to cook while enjoying great conversation with wonderful company :)


Paul V Sullivan
28 Feb 2019
Chef Mo was great!! He is very friendly, engaging, excited, and has a true passion for what he does. We had two other couples we had never met and we all had a great time. It was my birthday and he and our new friends made it very special. We made a very delicious dinner and learned so much. I would recommend Chef Mo to everyone. A very nice gentleman and chef!!


Chef Mo was personable and knowledgeable. Food was delish. The other attendees were great. A fun evening


Chef Mo is absolutely outstanding. This was my first experience with cozymeal and getting to cook with chef Mo made me want to sign up for more classes immediately. He is so well informed—both about culinary arts as well as numerous other subjects—along with having a good sense of humor and a great teaching style.


Terrific night! Thanks Chef Mo!


We had a wonderful experience learning to cook with Chef Mo. The food was amazing and Chef Mo was extremely knowledgeable and personable. A perfect idea for date night!


Chef Mo was great! He is very passionate about cooking. We had an amazing class.


Chef Mo! Fantastic evening with good food and great company. Would book again!!


Chef Mo was great, loved how he explained good tips of the trade as he was demonstrating. Shared so much of his experience and food knowledge besides only cooking. His kitchen and music selection set a very lovely tone for the night. Would take another class with him again!


Chef Mo was great! We had a wonderful time learning how to make some Italian dishes. He is clearly VERY passionate about food and he was patient in explaining all the steps. He went above and beyond by discussing other cuisines like Mediterranean and Moroccan food. Highly recommend! My wife and I would be happy to take a class with him again.


Chef Mo was a wonderful host and offered a hands on experience. While he is relatively new to Cozymeal, his deep passion for cooking guided the class. Would recommend to a friend xx


We had such a fun night!! Thank you Mo for an excellent experience!! You're an amazing teacher/chef. We felt totally comfortable right away, learned so much throughout the evening, enjoyed the delicious food we learned to make and can't wait to try the recipes we learned at home. We definitely will be taking a class from you again!! Two thumbs up!! Highly recommend!!
Other Cooking Class Experiences you may like
Can be used for any experience or cookware
Meet your chef
---
After gaining over 10 years of experience in sous chef, executive chef, and private chef roles, Chef Mo is now offering an array of can't-miss culinary experiences. When not teaching, Chef Mo also works as the events chef at two of Boston's most prominent catering companies, indulging a deep passion for writing and developing unique, creative and seasonal menus that are equal parts crowd-pleasers and show-stoppers.
Chef Mo will travel to guests within Boston for this experience.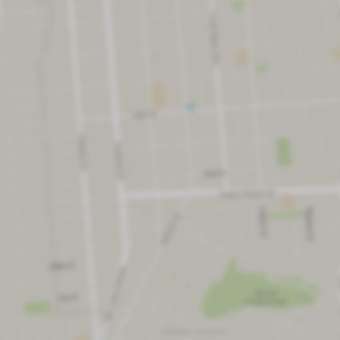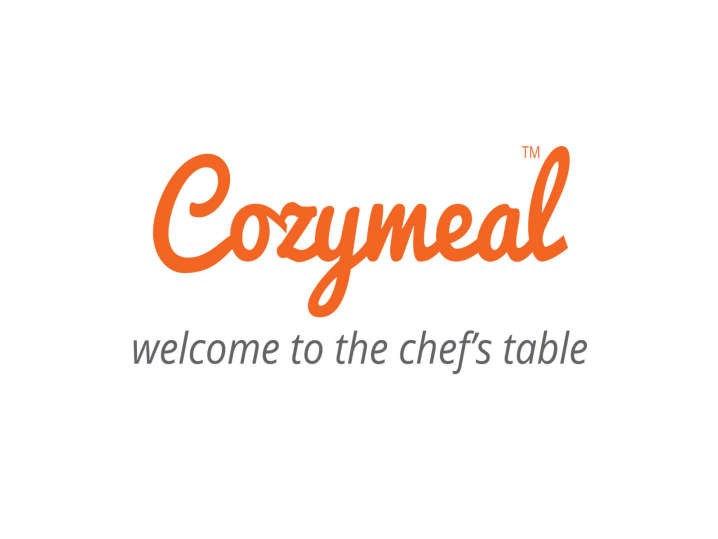 This website uses cookies to enhance user experience and to analyze performance and traffic on our website.
We also share information about your use of our site with our social media, advertising and analytics partners.
This website uses cookies to enhance user experience and to analyze performance and traffic on our website. We also share information about your use of our site with our social media, advertising and analytics partners.
Accept