Team Building Activity - Italian Pasta From Scratch
Team Building Activity - Italian Pasta From Scratch
119 reviews
119 reviews
COVID-19 protocols this chef will implement are:

Chef Wearing a Mask
Italian cuisine is the consummate comfort food meant to be consumed in a community setting.
In this hands-on team building class with Chef Aaron, you and your team will work together to create an incredible four-course Italian menu as you learn new culinary and teamwork skills.

Chef Aaron begins by showing you and your team that fresh bread and pasta are not beyond the capabilities of a home cook as you dive head first into the process. You and your team will also learn how to make an array of other Italian classics that are actually much easier and more satisfying made from scratch.

Guests are welcome to bring wine and beer to enjoy during the class.
Focaccia
With herbs, garlic and chili flakes
Seasonal Salad
With balsamic vinaigrette
Tagliatelle al Pesto
With fresh pasta and shrimp
Budino
With salted caramel, cookie crumble and whipped cream
Minimum Guests

4

Maximum Guests

18

Meal Courses

3

Event Duration

2.5 hours

Labels

Corporate, Fun, Group, Italian, Pasta Making
Cozymeal guest reviews for this experience


We booked through CozyMeal a week in advance, and our group (of 12) had an amazing time with Chef Aaron. They were all raving about it the following day. Aaron, thank you for providing such a wonderful experience for our team! We highly recommend him and will keep him on our list for team building activities in the future.


What a great time!!! Aaron is a great chef!!! The food we prepared was delicious!!


So awesome!


Chef Aaron was excellent to take a private corporate class with. The experience made for an incredible and memorable evening.


excellent!


It was great and informative!


My coworkers and I the best time with Chef Aaron. He gave clear instructions and gave us time and space to celebrate a year of hard work.


Everything was absolutely amazing! He has this thing down to a tee. Keep up the great work Aaron and thank you again for inviting us into your home and providing such a great night full of fun, wine, and incredible food. Look forward to the next one, because it definitely wont be my last!


Chef Aaron was fantastic. The environment was clean, open, and ready. His touches of snacks and drinks were perfect. The food was incredible. His instruction was clear and he addressed all questions with great knowledge and detail. Have I mentioned the food? AMAZING! It all came together so easily and was fantastic. A professional and entertaining event and one I hope to repeat soon.


Aaron was so patient with our large work group full of boisterous personalities! He was extremely thorough, beyond kind and the food was INCREDIBLE! I loved it so much that I am going to book a special date with my wife to go back for a class with Aaron! It was just the best experience!!! I can not recommend classes with Chef Aaron enough!


Chef Aaron was great with our team! He had everything so prepared and was able to get everyone involved. It was a fun experience and our food was delicious!!! Highly recommend


Keven Farnworth
19 Sep 2019
This was such a fun team-building event - thank you so much, Aaron!


Chef Aaron, the environment, and his Italian cooking class was a fun and informative event. We will be back. Thanks again Aaron.


Chef Aaron was great and the food was delicious.


Chef Aaron was extremely hospitable and patient with our "fun-loving group." We had a great time and learned all sorts of fun tips and tricks during our experience. Thanks Aaron!


great experience !


Chef Aaron was very professional and the food was delicious


The team had a fabulous experience. Our leader could not stop talking about it. Many praises by all; from planning to execution. We will definitely be back. One wish; that Chef Aaron could increase his maximum attendees.


Chef Aaron was organized, articulate, genuine and had great tips. Our clients were invited and he made a group who did not know one another feel at home and made it fun. Pasta making was interactive with good breaks to taste and network. The food was unbelievably delicious and fresh- herbs from his garden for the Focaccia and pesto. He was an amazing facilitator and teacher.
Cozymeal guest reviews for other experiences with Chef Aaron


Absolutely fantastic evening and we will definitely be back for another class!


Had an amazing time making pasta from scratch! Learned so much, I will never cut an onion the wrong way again.


We had a great cooking experience with Chef Aaron. In addition to teaching us how to prepare and cook delicious paella and a tasty honey mustard balsamic salad dressing, we were introduced to his chickens and had a chance to tour his garden, where he picked fresh vegetables and herbs for our class. Chef Aaron is delightful, with a good sense of humor and a passion for cooking. Since Halloween is next week, we were also treated to pumpkin macarons prepared by Chef Aaron that were scrumptious. Thanks for the extremely enjoyable, instructive, and delicious experience.


Aaron was awesome. He is such a great teacher and chef. His food presentation is graphic and his prepped set up for our different courses provide easy learning. We are looking forward to our next class with Aaron.


Wow! What an experience. Chef Aaron was super professional, knowledgeable, and inviting! The kitchen is perfectly set up to entertain and provides a warm and relaxed environment to learn! I have zero complaints! We chose the sushi class and it's a bit more technical, but with his advice he had all of us making rolls like pros by the end of it.


This class was absolutely incredible! Aaron was very knowledgeable, and my husband and I learned so much about the art of making pasta! Everything tasted delicious and the entire experience was just a blast! Highly recommend Chef Aaron!!


Amazing date night idea. Perfect set up in this cute house and kitchen. Chef Aaron is knowledgeable and fun and we can't wait to go back for more classes!


Chef Aaron is awesome! Top quality food and experience! Had a blast!


My husband and I wanted to take a sushi-making class as part of our ten-year anniversary trip to the San Marcos area. We ended up being the only two people there for the class (it was a Friday lunch time class), and since it was on our anniversary day, that couldn't have been more perfect. We really, really enjoyed our class with Chef Aaron! He was laid back, very knowledgeable, friendly, and we covered a lot of ground in a relaxed way. The class was very hands-on; my husband and I got to do a lot of the work (the fun, rather!), which was exactly what we wanted. We got multiple attempts at actually rolling the sushi as well, not just one attempt. I also really enjoyed the place where the class took place. Lots of light, a huge wood and metal work table, and a garden out back. Chef Aaron let me take a few ripe blackberries and a passion flower from the garden. Two thumbs up for Chef Aaron and this class.


We had a great time making our meal and never had made pasta before. Aaron was so accommodating. Husband and I went to celebrate our anniversary as we were visiting Austin. Definitely recommend!


Chef Aaron gave us a cooking experience we'll never forget. He was very patient and instructive with how to make the dish, and we appreciated the reasoning behind the different preparation steps. The food itself was outstanding, and each course of the meal provided an even more salivating experience. We were even more grateful to bring home leftovers of the paella and tapas. Thank you again Chef Aaron!


Aaron was so hospitable and the food was delicious!


It was an amazing experience!


Chef Aaron was wonderful! Learned so much from this class. Would highly recommend taking one of his classes.


Chef Aaron was fabulous! He explained everything so well and the whole experience was great! The food was delicious too!


Great experience, environment and wonderful food.


Very enjoyable session. Relaxed and interactive. Not rushed and comfortable setting. Was like having a friend teach. Aaron has a great story and is a pleasure to visit with. Food was great and we came away with some great tips and a wonderful recipe to make with friends in the future. Will do this again when we have the opportunity.


This class was so amazing and insightful, thank you Aaron for an amazing experience!


This was such a great experience. It was small so we felt safe, our temperatures were taken at the door, and social distancing was enforced. This was such a great night and the learning was fun and the food was so good. We will definitely sign up for more!


Great food! Great instruction:)


He is so knowledgeable and kind! Awesome experience


What an experience! Chef Aaron made us feel safe and welcome from the moment we arrived until we left. He's a great teacher, good insights, and tips. He was patient, knowledgeable, and made our experience exceptional. We highly recommend Chef Aaron. And the food we made was awesome!!


Awesome experience and great chef! Will be booking another of his cooking classes soon.


Great experience!


What an amazing experience we had with Chef Aaron! My husband and I had a private lesson at the chef's home learning how to make a seafood paella, which was absolutely delicious! Aaron had everything set up and ready to go before we arrived... great space for both dining and learning. The lesson allowed us to be very hands-on, and Chef Aaron was so patient in answering my many, many, many questions. The meal included jamon & manchego tapas, a spanish-style salad, seafood paella (complete with chorizo, mussels and shrimp), and we finished things off with a creme caramel flan. Everything was perfect. I highly recommend a night learning with Chef Aaron... we can't wait to book another class!


Food was amazing as always.


Aaron was an absolutely wonderful instructor. He answered any and all questions we had. Very personable and knowledgeable. I would recommend Aaron to anyone.


Chef Aaron was fantastic! Our Team had an amazing time. He was great at responding to any of our questions before and during our visit. He even provided us with all the recipes after our Event. Thank you, you were wonderful!


Our experience with Chef Aaron was amazing! He was so inviting and welcoming, on top of being knowledgeable and helpful through the entire cooking process. The food was DELICIOUS and portions were so generous we even had some left over to take home. We're already looking forward to our next class with him.


We had A wonderful time . If your looking for a perfect date night this is something great to do. Chef Aaron was very easy to work with and made cooking feel easy . His work place was very welcoming and made us feel at home


this was our second class from chef aaron, we had a blast making thai street food. i learned about new flavors and how to balance them, a must do!


Super fun!


Chef Aaron is personable friendly outstanding host knowledgable made learning about cooking fun and overall felt like dinner at a close friends house rather learning with strangers. Cant wait to go to the next class


Had a fantastic time and the food was great!


Great interaction, simple instructions and wonderful taste. A great night for sure!!!


It was fun experience. The house provided a cozy atmosphere. Chef Aaron allowed all guests to participate in meal preparation and learning about the ingredients. We would definitely come back and try it again!


Cooking with Chef Aaron was amazing and fun! He made it super easy to follow along and my team had a great time! Thank you so much for a great evening!


Was great and very educational. I suggest to all who enjoy cooking and want to expand their culinary knowledge!


Great food, space, chef. We would def do another class with Chef Aaron.


Chef Aaron was a great teacher and was patient while we learned some new and helpful tips. Was a wonderful experience.


Chef Aaron was an excellent chef and host we enjoyed the whole dinner and will definitely be back in the future! Highly recommend:)


This was my first time taking a cooking class. This was a present for christmas from my step daughter and son in law. We loved it!! Chef Aaron was an excellent teacher and host.


Our sushi making class with chef Aaron was wonderful. Chef Aaron was approachable and warm. He was knowledgeable and detail oriented. We learned everything from how to make the perfect sushi rice to how to properly slice sashimi for sushi. It was my boyfriend's birthday and he was over the moon. Chef Aaron's home was intimate and artistic, the perfect place to be creative and feel at home. Thank you chef Aaron. We will definitely be back!


The ingredients are of great quality!


Really enjoyed it, Aaron!


Thank you as always. You're the best


It was an amazing experience! Chef Aaron was extremely knowledgeable, welcoming, and we will be coming back!


He was great! Very knowledgeable and professional. Food was very good.


Wow!! What a great experience! Aaron is a fabulous guy ! Emailed us all the recipes with ingredients.


Fabulous experience! Knowledgeable and a wonderful host!! Highly recommend.


Aaron was amazing! Knowledgeable, welcoming, the perfect host! Gave us an unforgettable experience. I recommend for everyone.


Chef Adam was a pleasure to learn from. The sushi we made was so yummy. We look forward to taking more classes in the future.


Amazing experience. 2nd time with Chef Aaron. Cozy home and kitchen. Awesome host. Interacted so well with friends. This might be the best Pasta I've had in the US. And the best pesto anywhere! The budino dessert and the salad are to die for. My gosh. Keep up the awesome work Aaron!


We had a great time at our pizza-making class with Aaron. He timed everything perfectly, with just the right balance of giving us plenty to do without it being overwhelming. He offered lots of helpful information about the how's and why's of what we were making, along with some great cooking tips and kitchen hacks. The ingredients were super fresh: eggs from his chicken coop, herbs from the garden, excellent ingredients for the pizza and Caesar salad. Everything was delicious! At the end of the evening, Aaron gave us PDF copies of the recipes, and we tried them a week later, with great success! We highly recommend classes with Aaron. They are very well thought out. He's a great teacher, and the space he's created in his home is comfortable and welcoming. We really appreciated his hospitality and knowledge, and we're looking forward to trying the pasta-making class next!


Everyone's reviews has been on point. Chef Aaron was great, hospitable, friendly, patient, knowledgeable, gracious, professional, personable, and everything else you want to have from a Chef and a teacher. We are no where close from being good cooks, but our food turned out amazing. That's credit to the teacher. We will definitely have another class with him. Thank you!!!


We loved our time at Chef Aaron's! He was so hospitable and patient, while also sharing valuable insights to cooking. Aaron's garden is gorgeous, and he was so friendly!!! Would definitely recommend to others!


Chef Aaron's class was a rewarding, entertaining evening! The food was delicious, and even the most accomplished cook in our group learned a new trick or two. Great fun!


ll


Such a fun experience! Chef Aaron was awesome. Will definitely do another one of his classes!


Chef Aaron was very knowlegeable, professional and personable. Really enjoyed our Pizza making experience!


Great night and learned some many helpful hints.


Chef Aaron was completely awesome. Very welcoming and accommodating, went over the top to host and teach. Not only do I recommend Aaron, I'd also love for my wife and I to have another class with him! I'll find a way to travel back to his cocina!


Awesome


Always a good time


Chef Aaron was a delightful host and knowledgeable instructor. The food was delicious and the hospitality was exceptional! A true treat! I would highly recommend this class!


Chef Aaron does an excellent job of facilitating the cooking class & weaves in some great technique tips along the way. The seafood paella class was fun and delicious!


Aaron was AWESOME!!! Great experience! This was me and my wife's first cooking class and if we can do it, anyone can ? Beautiful cozy atmosphere! Aaron was very knowledgeable! We definitely would recommend him and tell all our friends! Thanks Aaron for a great night! You rock!


Always a great host and food was amazing


Chef Aaron made my bday so much fun and educational! Food was delicious - would definitely take another cooking class from Chef Aaron!


We were so thrilled with our seafood paella cooking lesson. Chef Aaron was at ease, knowledgeable, fun and skilled. Very comfortable in the kitchen, and the food was DELICIOUS. Salad, paella, and a divine flan, with leftovers to look forward to at home! Wonderful casual atmosphere. We were super-pleased with everything, including his recommendations of the right varietals of wine to bring with us!


Loved the food and the skills he gave us. His knowledge is extraordinary.


Chef Aaron was amazing today. He has skills and knowledge comparable to all the great chefs. His home is a garden Eden. The food simple but decadent. We will attend another class soon.


Chef Aaron was amazing today. He has skills and knowledge comparable to all the great chefs. His home is a garden Eden. The food simple but decadent. We will attend another class soon.


Aaron was great! We had such an amazing experience. Great date night, learned a lot of basic cooking skills, and ate delicious food! We will definitely do this again in the future.


This was our first experience with Cozymeal and I'm so glad we tried it. While we have some background in cooking, Chef Aaron offered so much valuable information and tricks to apply in the Kitchen. He was a very gracious host who made this experience really memorable. To top it all off the food was very flavorful and better than any restaurant we could have picked while on our trip to Austin. Highly recommend!


Paella cooking class was great! It was delicious and Chef Aaron made it so easy!


Chef Aaron granted my group a fantastic experience. What was most intriguing to all was that you can tell that he is just as serious about food as he is with sharing his knowledge. You could tell that he only works with the best ingredients, but his delivery of the lesion was so casual that he made the art of "making pasta" less intimidating and quite joyous. When I am back in Austin, I will be sure to join him for another class. As for the group, they couldn't stop talking about the experience and their weekend plans to make pasta. (Wish us luck!)


Awesome experience.


This experience was fantastic. Chef Aaron was so friendly and knowledgeable yet so patient in giving instructions. He gave us product suggestions and knife skill lessons. Most of all, I am now a lover of red sauce. I can't wait to practice what I learned. And my group of colleagues can't wait to get back to Austin to take another class with Chef Aaron! This was a great team-building experience!


Chef Aaron did a great job from start to finish. He was very knowledgeable and could answer any question thrown at him. He made sure to get everybody engaged, which my girlfriend thoroughly enjoyed. I would highly recommend a dinner with Chef Aaron. We will be back in the future!


My SO and I got lucky and were treated to basically a private dinner with Chef Aaron, and one in which he didn't disappoint. He was very welcoming, conversational, and generous with his culinary information and tips. I know I personally took quite a bit away from our time. The food was tremendous as well. If you're looking for a new date-night idea, or even growing your culinary knowledge in general, Chef Aaron is a great start!


Chef Aaron was amazing! He was patient, kind and gave us additional skills! He was amazing. I've never made home made pasta before but now I feel totally prepared to make pasta at home. It was delicious and he gave us such a great experience. We will DEFINITELY be scheduling with Chef Aaron again.


My date and I had an absolutely WONDEEFUL time at Chef Aaron's house! Chef Aaron is an absolute gem to work with and learn from. The house is immaculately clean and a terrific venue for cooking. The pasta was amazing, and the fact that my date and I played such an integral part in making it made the night so much more enjoyable. I can't wait to bring her back for some of Chef Aaron's other cooking lessons!


Aaron was great! He taught us several general cooking tips as we cooked our meal, and his home is beautiful! Great class for a wide age range.


Fantastic class that was very intimate. Chef Aaron was amazing and passionate from start to finish, and our finished dishes were absolutely delicious. He made a meal that I would never have attempted to do on my own seem easy. We will definitely be taking another class soon!


Great experience! Learned a lot from this class. Chef Aaron is very pleasant and great teacher.


It was amazing!! I highly recommend Chef Aaron's Seafood Paella cooking class!!


What a great experience and evening. I plan to sign up for more lessons from Chef Aaron!


Excellent experience


A very warm and friendly cook. Easy to talk to. A lovely place as well. Highly recommended


We had an amazing time learning from Chef Aaron. His home was cozy and inviting, and he was equal parts professional and personable. The food was absolutely delicious! We learned so much and would love to attend more of Aaron's classes. Highly recommend this experience.


Awesome. The best


We had an amazing time with Aaron! He taught us a few kitchen tricks and the meal was delicious. We've told all of our friends about how awesome the experience was.


had a great time learning to make the pasta. Aaron was very informative and the pasta was great.


I had a wonderful time at the pasta and salad class! His house is super inviting and cool and he was a great host and super interesting, plus the food was amazing. Would definitely book with Chef Aaron again!


We had SUCH a great time in our class with Chef Aaron. Not only did we learn how to make paella, but throughout the class, Chef Aaron offered tons of incredibly helpful general cooking tips. All in all we had a great experience and would definitely take another class!


Highly recommend Chef Aaron's cooking class! He is great to work with, fun and full of information.


This was such an amazing experience. Chef Aaron was incredibly polite and made us feel right at home. All of the food was beyond what I had even hoped for and I cannot wait for our next booking and it'll definitely be with Chef Aaron!


My husband and I had an absolutely wonderful time with Chef Aaron. We loved the hands on, interactive nature of the class. It was also terrific that a number of the fresh ingredients came right from his backyard! Would 100% recommend this class. The food created from his recipes and instruction were absolutely delicious! Can't wait for our next class!


Chef Aaron takes eating local to a whole new level. In fact, you don't need to go further than his backyard to find many of the ingredients he uses in his Mediterranean and Italian cooking. Fresh basil, ripe seasonal fruit, even eggs gathered from chickens he raises himself. In his class, expect flavor-packed paella, margherita pizza with the chewiest of mozzarella, and maybe a trip to his homemade greenhouse.
$ 135 Per person
all-inclusive: 2.5-hour class, 3-course meal and taxes.
---
Meet your chef
---
Previously a chemical engineer, Chef Aaron left his job to purse his true passion and enrolled in culinary school. He graduated from Le Cordon Bleu, is now teaching at a culinary school and works as a private chef with his own company. Chef Aaron's hospitality is unmatched as he offers classes out of his home, showcasing fresh herbs, seasonal fruit, and pastured eggs gathered from his 1,000-square-foot garden and greenhouse.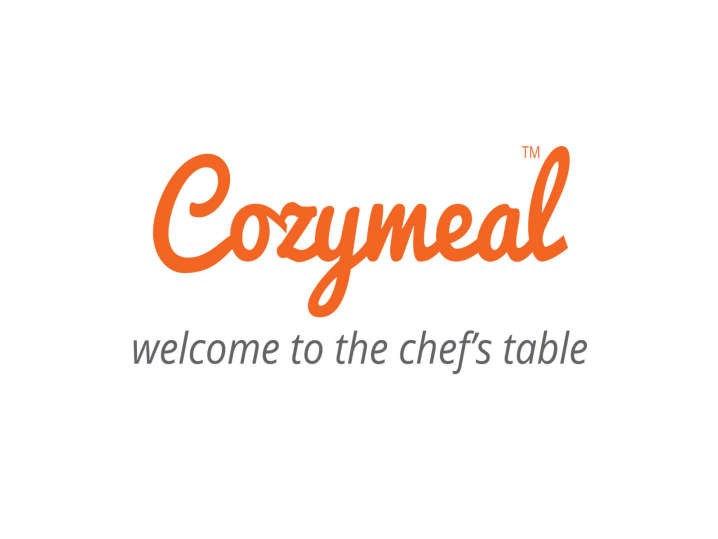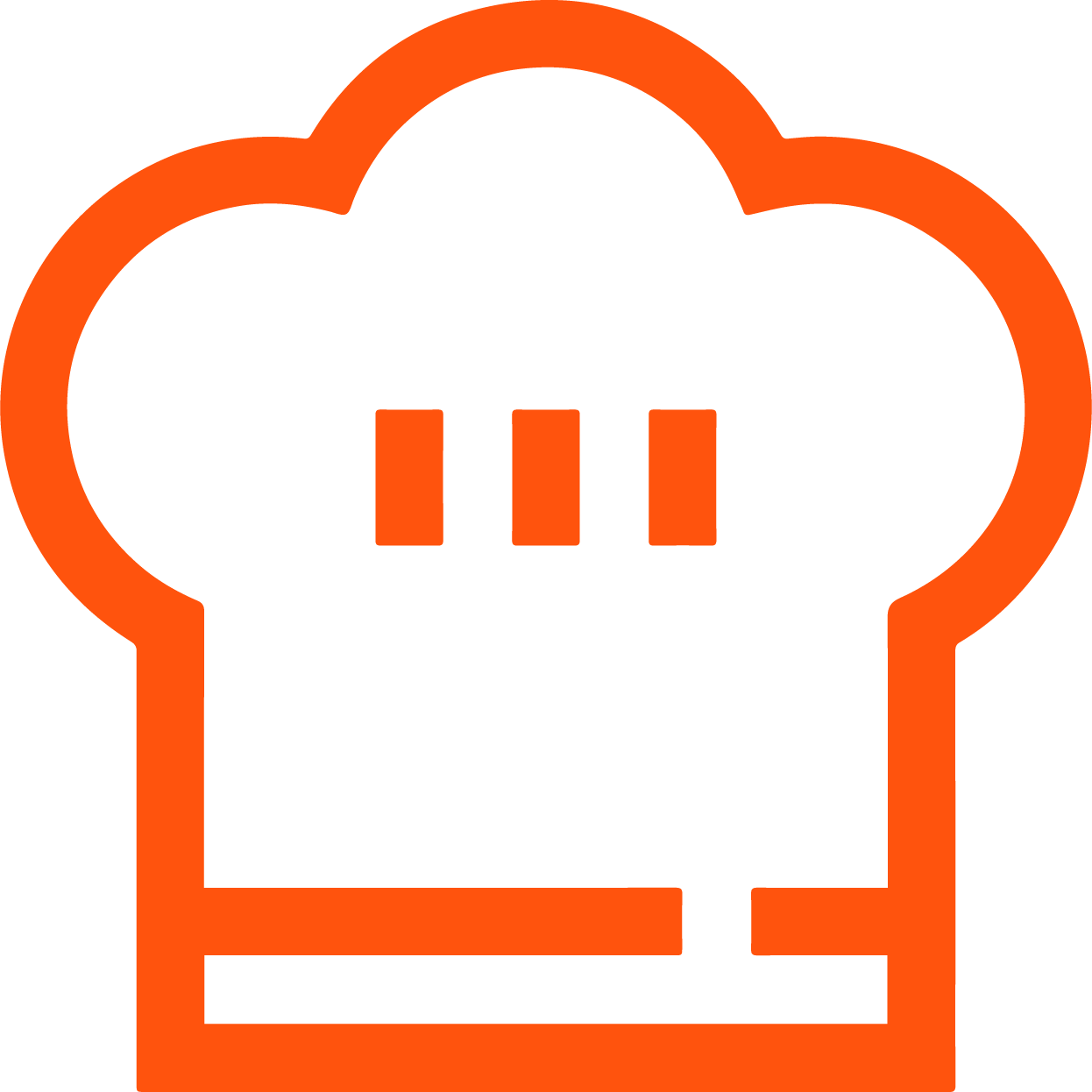 Join 200,000+ Culinary Enthusiasts
Exclusive deals, recipes, cookbooks, and our best tips for home cooks — free and straight to your inbox. PLUS: 500 Rewards Points.
© CozymealTM, Inc. 2013-2022 - Phone: 512-430-4755
501 Congress Avenue, Suite 150, Austin, TX, 78701