Private Chef - The Best of Pacific Northwest Seafood
Private Chef - The Best of Pacific Northwest Seafood
36 reviews
36 reviews
COVID-19 protocols this chef will implement are:

Social Distancing Friendly
Prepare for an refined, seafood-focused meal inspired by local ingredients.
Chef Washington showcases the bounty of the Pacific Northwest with fresh seafood and regional produce from in this private chef experience. Starting with classic potato latkes finished with salmon roe, the chef highlights a variety of seafood. Wild mushroom and hazelnut risotto pairs with smoked trout and crispy crab cakes are enhanced with bright dill sauce and tender asparagus. For dessert, enjoy a cozy peach and blackberry cobbler.

Guests are welcome to provide wine and beer to accompany the menu, and may request pairing recommendations from the chef upon booking.
Potato Latkes and Salmon Roe
With sour cream and chives
Smoked Trout, Wild Mushroom and Hazelnut Risotto
With stock, garlic, onions, cream, Parmesan and carnaroli
Jumbo Lump Crab Cakes and Asparagus
With fresh dill sauce
Peach Blackberry Cobbler
With cinnamon
Most dietary restrictions can be accommodated if noted prior to the event. Please mention this in the message field when you submit your booking request as adjustments cannot be made during the event.
Minimum Guests

2

Maximum Guests

20

Meal Courses

4

Event Duration

3.5 hours

Chef Arrival Time

1 hour prior to the selected serving time
---
What's included
The ingredients
The cooking
The service
The washing up
Reviews guests left for this experience


Chef Washington did an awesome job on our meal! It was delicious and such a good representation of PNW foods. We hired him to make a meal for a work function which was held in an airbnb - so there were some unknown elements regarding what would be in the kitchen. He did a great job of planning for the unknowns and being flexible when something was supposed to have been there but was not. He also did a great job of cooking on the island part of the kitchen while we were all around him in the kitchen and dining room. I cannot recommend him enough! And for my fellow Bainbridge Islanders - he did say he would consider coming to the island!
Reviews guests left for other experiences with Chef Washington


Awesome experience cooking with Chef Washington and preparing a delicious meal! My husband and I had a great time - will definitely do it again with kids and friends. Highly recommended


Lovely dinner with plenty of leftovers!


Experience was great and Chef Washington is a good host. I liked being able to bring my champagne and enjoying it while we cooked. Learned a couple of new things we will continue to do in our own kitchen. Would recommend to my friends.


Fun class!


The food prepared was delicious. My dinner companions and the chef were interesting. and I learned skills and practices I will implement.


Tanner Garrett
21 Sep 2023
We had a fantastic evening with Chef Washington - with just the two of us there was plenty to do and he was extremely easy to get along with! We also appreciated that he made a packet with the instructions and ingredients so we could cook the dishes ourselves at home (we did and it was delicious!) All-in-all would recommend!


Chef Washington was amazing! We both learned so much and had absolutely delicious food. He was so generous and gracious to us as well. We both learned so much about thai cuisine and basic cooking techniques. We will definitely be doing this again!


We had a super fun evening with in our home with two couples and Chef Washington. The food was delicious and the portions were very generous (enough for left-overs!) Chef was skilled with delegation and shared a lot of good cooking tips. Great evening!


Chef Washington was friendly, fun and informative! A middle school Culinary Arts teacher by day, and works at a restaurant on the weekends, his knowledge was clear and his passion and patience for teaching made him a valuable leader in the kitchen. I gained new Thai cooking skills, ate great food, and enjoyed all the good company at hand! Chef generously sent us home with ample leftovers at the end, would highly suggest!


We had a fantastic experience at Chef Washington's cooking class. Throughout the session, we gained a lot of new culinary knowledge. It was pleasantly surprising that we had the opportunity to prepare even more dishes than what was initially planned on the menu. The entire cooking process was incredibly enjoyable, and the gesture of presenting flowers to the ladies at the end added a delightful touch. We highly recommend this experience!


I bought this class for my second anniversary knowing nothing about Cozymeal or Chef Washington. The class turned out to be amazing. Chef was welcoming, friendly, and brought a comforting atmosphere. He teaches cooking in middle school so it was second nature being a leader in the kitchen for him. Chef always had something for everyone to do, and made it essential that everybody got a try at cooking. He also had a dog named Charlie who I found adorable. At the end, (as awesome as I think he is) I liked that we ate without Chef. It gave the class a chance to connect a little bit. Maybe I only liked it because the other couple was a pleasure as well. All in all, Chef Washington is a great teacher, cook, and host. And I would recommend him to any person.


It was great. Food was above and beyond. Tasted great. Environment was clean and well stocked. Chef was courteous. He had great knowledge. Can't wait to do it again.


It was an excellent experience.


Hamilton Carter
18 Aug 2023
Chef Washington, has an easy going and patient personality. The experience was fun and relaxed. Was a great bonding session for me and my wife and chef Washington kept everyone involved and learning! Thanks chef!


First Cozymeal experience, and my bf and I really enjoyed our time with Chef Washington! He provided with aprons and name tags, took time to do introductions and share fun facts, then he walked through the menu. I was really excited for this class as I haven't dabbled in cooking French cuisine, and his kindness and approachability made it much easier to jump in. It was just the three of us in the kitchen, and Chef Washington was very good at checking in, gauging our interests, delegating, and supporting. With a small group, we were all staying busy and it was really engaging to cook. He gave us tips and tricks along the way for cooking and we chatted throughout the night about life, interests, and food. The meal was so good and it was rewarding that we helped cook it. The chicken fricassee and mushroom gravy were absolutely delicious. The chicken fell right off the bone. We also made an extra dish, as he made the pate ahead of time due to the time constraints. I loved the pate; while basic ingredients, the labor of love and technique to build flavor was evident here. YUM. This exceeded any expectation I had. Thanks for hosting us, Chef Washington! Tips: - bring a water bottle and stay hydrated throughout the experience. Chef offered us bottled water he had in the fridge, but even with 3 of us, we were losing track of which bottle was whose. - bring your own to-go containers, in case you have any leftovers you'd like to take. Chef generously gave one of his big containers and some ziplocs.


Chef Washington not only met expectations he exceeded them 1,000 fold. Thank you chef for creating such a memorable birthday experience for my daughter.


Great class! Easy to follow recipes that were super tasty and not so complicated that we won't use them in the future! Chef Washington was great!


Chef Washington is a great teacher and chef! My boyfriend and I learned so much and got exposed to cooking foods we normally wouldn't feel comfortable making. Highly recommend him for any cooking class he offers!


Chef Washington was great! We had an amazing time making delicious Thai food! Highly recommend!


The chef managed process well and the kitchen are well organized. We enjoy the time cooking together and eating together in a home environment.


10/10 experience! Felt so welcome in his home- the food was incredible! Chef Washington's whole vibe was so chill we felt right at home! The food was so good and so much we could barely finish it even though we wanted to keep eating! He really let us do our own thing throughout the recipe! Extra bonus: the dog Charlie was super cute!


Such a fun experience! Chef Washington was relaxed, knowledgeable, and a wonderful host. Everything on the menu was delicious and everyone in my group felt proud of the meal we made together.


While the food tasted great, especially the confit chicken from Chef Larson and the apple tarts that we made, I felt like this experience in comparison to some of the others that I've had on CozyMeal fell short in a few ways: - Kitchen floor felt dirty/grimy (Slippers should have been provided) - No aprons (Should probably have been provided for all the splatter on our clothes from the oil) - Experience felt haphazard and a bit disorganized - Our names were confused basically the entire experience (name tags were definitely needed) - Because we were switching between so many stations, it might have made more sense to provide us with disposable kitchen gloves so we didn't have to wash our hands so many times when switching from say touching chicken to touching veggies. Or just...more tongs. I think out of the whole experience, the only thing I got out of it was making a roux as that was the only station I was at long enough to finish what I was doing. We were shifted around so many times that it was hard to stay focused on what we're doing and learning. To make the experience better, I believe the Chef should either provide the slippers/gloves/aprons or possibly let the customers know beforehand to bring those on their own.


We had a wonderful time with Chef Washington! The food was delicious!


We chose a meal by Chef Washington for a team building event, and it was an amazing time! He was patient and knowledgeable, and helped us both learn about cooking/baking and make delicious food. The results were incredible! Highly recommend!


Chef Washington was friendly and a wonderful host. We signed up for the French cooking class, and the chef welcomed us into his lovely home. He had prepared some snacks and wine from the appetizer portion of the menu, so we could chat and get comfortable as we prepared to cook. Chef Washington was great about making sure everybody had something to do and felt included, and had us pause a few times to taste what we were preparing. In addition to the recipe, he taught us a few basic techniques that I think we'll all find useful going forward. When we finished, he had us sit down at the table with some wine and served us the fabulous meals we helped to cook. I can definitely recommend the experience! We had a lot of fun, learned a lot, and the food was amazing. Thank you again!


This was the most amazing experience I've ever had in the kitchen! The chef was not only an highly talented instructor (you need patience with me LOL) but he was so efficient in everything that the kitchen was spotless again once the meal was done! PLUS the food tasted AMAZING! Absolutely an experience I'd love to do again! Thank you, thank you, thank you!


This was such a fun cooking class to learn the basics of thai cuisine. Chef Washington was patient and thorough and an excellent host in his home. Highly recommend!


Chef Washington was great! Very organized and personable. My daughter and I enjoyed our cooking experience, and the Thai food was delicious.


Fun evening prepping for our delicious Thai meal. Chef Washington is very knowledgeable and fun to work with in the kitchen. We had a great time and highly recommend this meal


Chef Washington's culinary vision for the surf and turf served a well-rounded and thoughtful experience. He makes an excellent host - Our group has a range of cooking skills but all participated and felt welcomed. Thank you chef!


Chef was hospitable. Home was clean. Experience felt disorganized, lacking preparation. It was as if we were the first customers to attend this experience for this chef.


Chef was friendly, and company was great!


Very nice guy. This was his first class and he has some kinks to work out, The concept is great and we had a really fun group of people. Having the ingredients cleaned, trimmed and prepped ahead of time would have made the cooking more efficient. Explaining each course and how it is prepared to everyone would have been better than assigning each person to a task. Have guests being their own aprons.


His positive energy and great teaching style makes his classes really fun and enjoyable. Whether it's learning how to cook a luscious gourmet meal or having him create a special private dinner, the combination of practical culinary skills and background in eduction make him the perfect chef to book with!!
starting at
$ 99 Per person
All inclusive: 4-course meal, ingredients, cooking, service & clean up.
---
Can be used for any experience or cookware
Meet your chef
---
Chef Washington shares his talents as a trained chef with aspiring cooks of all ages and skill levels. His experience in the culinary industry ranges from roles in hotels and restaurants, as well as years spent in middle school education. Being able to combine his passions for food and teaching brings him immense joy. With Chef Washington in the kitchen, everyone is in for a real gourmet treat!
Flexible booking: Cancel or reschedule this event's reservation for free up to 48 hours before the event.
This experience is not refundable as it includes a meal kit.
Chef Washington will travel to guests within Seattle for this experience.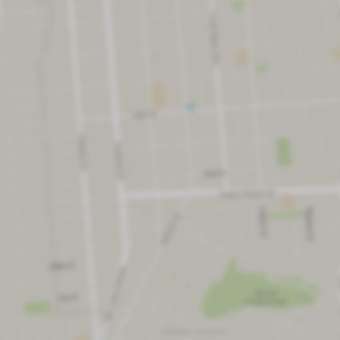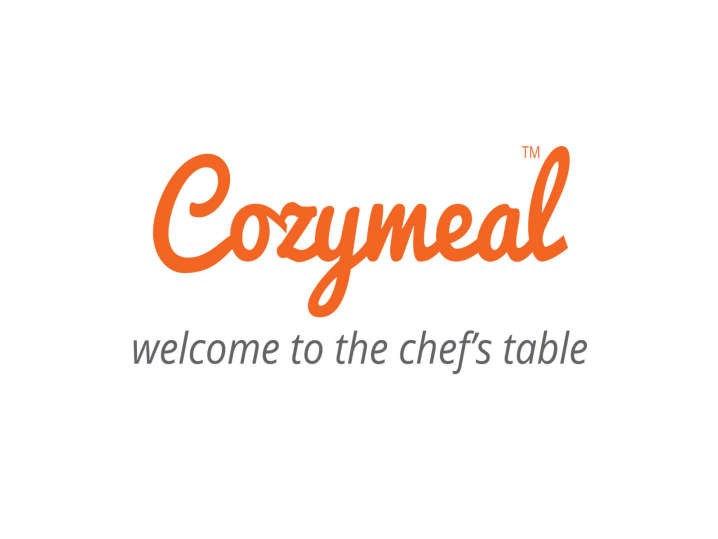 This website uses cookies to enhance user experience and to analyze performance and traffic on our website.
We also share information about your use of our site with our social media, advertising and analytics partners.
This website uses cookies to enhance user experience and to analyze performance and traffic on our website. We also share information about your use of our site with our social media, advertising and analytics partners.
Accept