Private Chef - Refined Flavors of the Middle East
Private Chef - Refined Flavors of the Middle East
86 reviews
86 reviews
COVID-19 protocols this chef will implement are:

Social Distancing Friendly
Join Chef Mert in a delightful menu of traditional Middle Eastern dishes.
Your private chef experience through the Middle East begins with a mezze platter starring traditional dips and breads, and a Greek salad with fried feta saganaki. For the entrée, enjoy a variety of kebabs featuring marinated beef, spicy chicken, ground lamb, expertly charred vegetables and lavash bread. Your culinary adventure ends with pistachio baklava and vanilla ice cream.

Guests are welcome to provide wine and beer to accompany the menu, and may request pairing recommendations from the chef upon booking.
Traditional Mezze Platter
With herbaceous hummus, Lebanese baba ganoush, tzatziki, muhammara, marinated olives, harissa aioli and garlicky butter pita bread
Mediterranean Greek Salad and Fried Feta Saganaki
With black olives and ladolemono dressing
Mixed Kebab Platter and Charred Vegetables
With marinated beef shish kebabs, spicy chicken shish kebabs, ground lamb kebabs, shish kofta kebabs and warm lavash bread
Pistachio Baklava
With vanilla ice cream
Most dietary restrictions can be accommodated if noted prior to the event. Please mention this in the message field when you submit your booking request as adjustments cannot be made during the event.
Minimum Guests

2

Maximum Guests

20

Meal Courses

4

Event Duration

3 hours

Chef Arrival Time

1 hour prior to the selected serving time
---
What's included
The ingredients
The cooking
The service
The washing up
Reviews guests left for other experiences with Chef Mert


We had a wonderful time with Chef Mert celebrating my boyfriends birthday. We did the private pizza cooking class and it was so fun. We learned so much and got to eat delicious food. He was so kind and welcoming. Highly recommend!


Chef Mert and his pasta class was amazing!! I attended his 3 course cooking class with 3 other friends and we all had a blast. While cooking, my friends and I each took turns implementing our newly learned techniques from chef Mert, like rolling out the dough and using the pasta machine. Chef Mert made us all feel very welcome and comfortable. We learned new things and recipes that we can try at home. Our next Cooking class with Chef Mert will be sushi!! Thanks Chef!


Such a fantastic class! We loved it. Perfect date night experience. Chef Mert is a wonderful teacher and the food he taught us to make was fantastic. Highly recommend this class.


We had a wonderful birthday celebration dinner prepared and served by Chef Mert, who is easy-going, personable, and professional. I had asked Chef Mert to teach us knife skills which he prepared for by choosing a menu that required slicing, dicing, julienning and knife sharpening! We made a delicious vegetable soup (thickening secret = plain Greek yogurt with some flour mixed into it!) and a flavorful ratatouille with a pan-cooked chicken breast, cut up and tossed with the vegetables. Melt in your mouth goodness. Prior to that, Mert preheated the oven and prepared a whole chicken with plenty of garlic, pepper and salt, lemon and rosemary, rubbing the chicken liberally with olive oil. And while it cooked and we helped him prepare the soup, we opened and shared a bottle of wine. Mert cut up a panoply of fresh fruit, tossed in their own juices and refrigerated. While we enjoyed our soup (there was enough for seconds, and thirds on the next day), Mert plated the chicken and ratatouille. A perfectly roasted chicken, moist, tender and flavorful. We had enough left for 4 more meals. We were so happy and impressed that Mert cleaned up the dishes, counters and sink so well, and left our kitchen as clean and neat as he found it. He arrived shortly before 6pm to set up, and left a bit after 8:30. We helped ourselves to the fruit salad which tasted even better than expected, after half an hour in the refrigerator. The evening was great, as was Mert's company. He is from Turkey and learned to cook from his grandmothers. Chef Mert has worked in first-rate kitchens but says he never went to cooking school. Shows you that good cooking is an innate talent. It would be fun to have him back to cook an authentic Turkish meal! Kudos to Chef Mert and CozyMeals. P.S. We gave Mert a tip in person.


My girlfriend and I signed up to attend an event with Chef Mert at his home for a pasta making course. It was a terrific experience. Chef Mert provided excellent directions ahead of time and clearly answered any questions we had about the upcoming event, which was very helpful. He was an extremely gracious host, and made us feel right at home. Being taught a new dish from a professional chef in person can be an intimidating experience, but Chef Mert made the techniques and recipes entertaining, and easy to follow. It was an evening that was both educational and relaxing, all around, plus, the food was excellent. We would be interested in taking another course with him in the future, and would certainly recommend him to any friends.


This was an amazing experience! Chef Mert is a master at his craft, and he helps you take a few steps closer to doing the same with cooking. His class is very well prepared, he had everything pre-measured and an agenda to make sure everything was seamless (he also gives a booklet with the instructions on how to cook the meals you cooked that day). He is extremely knowledgable and explains why things are done a certain way, gives some background on the history of the foods, and even goes into a little bit of science! He also gives recommendations for alternative ingredients you can use, and why he chose what the specific ingredients we cooked with. We are huge pasta fans but had never cooked or eaten pasta from scratch, and i never want to buy store bought again. The meal came out DELICIOUS and he made it very simple and approachable for us. The bruscheta crustini recipes were so simple but so fresh, they make for perfect healthy snacks. And the tiramisu was the perfect ending to the food coma. He is also very personable and gave us some background on where he started, and his entire journey to where he is today, and where he wants to go. Overall, i was extremely impressed with his professionalism and personability, along with his ability to make what is intimidating be very simple. We will definitely be taking another class and bringing friends along!


My partner and I booked "An Italian Date Night" with Chef Mert for our 8 year anniversary … and we're so glad we did! Chef's home was easy to get to and parking was no issue. He was warm and welcoming, and certainly wow'd us with his mixture of "teaching" and "dining." My partner and I differ on taste palate and even experience level in the kitchen, so it was great when Chef accommodated us accordingly (example: knife and cutting skills that he focused on). Highlight of the meal for me was the delicious artichoke and feta. For my partner, it was being hands on and making our own pasta. Thanks to Chef Mert, we celebrated our anniversary in a unique and fun way that was better than just a regular dinner out. He even emailed us the recipes we worked on! Highly recommend booking!


Chef Mert shared modern techniques with his classic family recipes for a Mediterranean feast unlike any we have experienced. We learned so much about flavors, and seasoning combinations which add depth and finesse to Mediterranean favorites like hummus and kebabs. An elevated dining experience from a warm, friendly and knowledgeable chef


We had the best time with Chef Mert! The food was fantastic and he was a very patient teacher. He was also flexible on scheduling to meet our desired date. Would highly recommend and can't wait to go back for another class soon!


Chef Mert is great! We had a group of six for a birthday celebration and Mert made it very memorable. The meal was incredible, we learned a ton, and Mert's place is beautiful. We enjoyed a beautiful view of the LA skyline and mountains including a great view of the Hollywood sign. Highly recommend!


Great food, Great service, really space.. Very knowledgeable and has easy to follow instructions. All the food was amazing! Would definitely use him in the future!


We really enjoyed the experience. The flavors of all the dishes were impressive. Excellent presentation. Chef Mert needed no assistance in my kitchen. Everything went perfectly.


Mert was polite, knowledgeable and patient. He was thoughtful to us as his clients and fun to chat with about his life experiences inside and outside the kitchen. We would absolutely work with him again.


This was our first Cozymeal experience and it was AWESOME! Chef Mert was fantastic and really found the perfect balance between making the private cooking class interactive yet instructional. We felt like we had enough time to relax yet felt involved enough to learn new technique. His place was clean, modern, and in a great location with parking across the street. I'd highly recommend Chef Mert and we want to take more cooking classes from him in the future. This made for a great birthday surprise for my fiancé- make sure to bring wine like we did from the nearby Trader Joe's!


One of the best couple experiences we've had in our 5 years together. Food- Incredible! Best banana pudding my partner has ever had. Vibe-amazing! The views from Mert's kitchen are breathtaking and his space is beautiful. Chef-Fantastic! Chef Mert was such a clear, kind communicator leading up to the dinner and made us feel so at ease while he cooked up legitimately some of the best food us east coasters have ever had. 10/10 would recommend for anyone looking for a charming, easeful, and tasty dining experience.


I had the pleasure of attending a pasta making and cooking class with Chef Mert last night, and I must say it was an incredible experience. From start to finish, Chef Mert's passion for pasta making and cooking was evident, and his expertise was truly impressive. Not only did Chef Mert teach us how to make delicious homemade pasta, but he also shared his secrets for creating the perfect sauce to pair with it. His guidance and attention to detail made the cooking process feel effortless and enjoyable, even for someone like me who is not a natural in the kitchen. What stood out most to me was Chef Mert's warm and welcoming demeanor. He created an atmosphere that was both educational and fun, and he was always available to answer any questions we had. Overall, I highly recommend Chef Mert's pasta making and cooking class to anyone who loves good food and wants to learn more about the art of pasta making. His passion, expertise, and welcoming personality make him an exceptional teacher, and I cannot wait to try out my new skills in my own kitchen.


Chef Mert was great. Pleasant and interactive with us. We learned about him as a Chef and as a person outside of cooking. We did a focus on homemade dough. Great meal and fun to do a few of the things Chef Mert had us do. He is excellent.


Chef Mert was fantastic. He was very friendly and great vibes. It was a perfect date night with my girlfriend. I would very much recommend any class by him, as whatever he teaches he will make very enjoyable. He came to our home, which was nice, but next time it sounds like his kitchen would be really great too.


So great! Chef Mert is a very talented, hospitable chef who made the experience fun and easy to follow (even for my husband who's not the best of cooks…). He arrived early, prepped the kitchen, and left it the way he found it. The bread, pizza, and apple pie were all so good, we couldn't stop eating. We'd definitely take another class with Mert!


We had a fantastic time with Chef Mert! We learned a lot about homemade dough, and made a delicious meal. Huge bonus that we had dough to make more pizzas and focaccia right away to cement the skills we'd learned.


We had a great time with Mert, and learned a lot. He was right on time, and well prepared, and had thorough printed recipes to follow along with. Because two of his doughs needed proofing, he brought some pre-made doughs which we baked, and then he had us make fresh doughs that we could bake off later. There were lots of opportunities for hands-on experience, which was something I was hoping for. Overall, it was a great experience, and I would recommend Mert's classes, and look forward to taking another class in the future.


My husband and I very much enjoyed our experience. The food was amazing and Chef Mert was an awesome chef and teacher. I would definitely try this again and recommend this to others.


Chef Mert was awesome! My wife and I really had a great time learning to cook with him and enjoying some amazing food.


Chef Mert is fantastic. He came to our home and taught 4 of us how to make this delicious meal. We each got to take turns as the sous-chef to help make the dinner. Chef Mert was friendly, helpful, and a pleasure to have as our teacher.


Chef Mert prepared a delicious meal for our Galentine's gathering. Everything was cooked and plated perfectly. We had an amazing time!


My parents absolutely loved Chef Mert and the meal he prepared. They have been raving about the food for a week. Chef was very helpful in accommodating dietary restrictions. Chef Mert was also gracious and sociable presence in my parents' home. They loved talking with him and have already started spreading the word about him to family and friends. Five stars all around, exceptional! Book your night with Chef Mert ASAP.


Chef Mert was just fabulous. I can't say enough. My dad, brother, and I did the pasta making class- even though we are above novice in skill, we were able to learn so much from Chef Mert - not to mention the food was absolutely delicious. Could not recommend enough!


Chef Mert was fantastic! Mert has an expansive knowledge of food and various cuisines and was an amazing teacher. He was also so friendly and the food was absolutely delicious. I would recommend this class to everyone and will definitely be signing up for another of Chef Mert's classes!


Chef Mert cooked us an amazing meal! Everything was delicious! He also spent the time to explain to us the ingredients in various dishes and his cooking techniques when we asked. We're looking forward to having him back for a cooking class in the future.


Chef Mert was very professional and provided a wonderful night for my girlfriend and I. We had leftovers and tiramisu after a wonderful dinner. Chef Mert is very talented and loves to teach. Great service!


I got this as a gift for my boyfriend for Christmas, and we loved it! Chef Mert was great. He showed up early to get started on the meal so that we could eat at our desired time, and he was a lot of fun during the process as well. My boyfriend and I love to cook, so we watched him and asked questions at all the various steps in the meal. Every course was extremely delicious as well and incorporated so many new flavors! We're already thinking of more occasions to use him again for group events. Thanks Chef Mert!


Chef Mert was awesome! Great conversation, very professional and friendly. Food was tasty and filling. 10/10 would recommend!


Chef Mert is fantastic! We took his beginners course and he really takes the time to explain and answer every question you have. He explained the thinking behind the cooking to get things just perfect, which I really appreciated. He is a very polite and chill person; very easy and fun to talk to! Also so knowledgeable in different cuisines and restaurants local to the area. 10/10 experience I can't recommend highly enough!!


Chef Mert was wonderful! He arrived on time and made setup a breeze. My husband and I had a great time. You can tell Chef Mert is SO passionate about food and cooking and loves sharing his knowledge with others (and feeding others!).


Chef Mert was wonderful! We had an amazing experience cooking in the comfort of our own home while still making the night feel special. He made us (and our dogs) feel relaxed from start to finish. The food was delicious and Chef Mert offered great cooking tips. We could not have asked for a better date night. We will definitely be booking with Chef Mert again!


Mert was a pure delight and was the perfect balance of personality, quality food, and entertainment. I hosted a 12 person team dinner at my house and everyone sang praises for his food and the overall experience. Would definitely book again for any occasion.


Great experience. Wife and I loved it. Thanks again.


This experience with Chef Mert was fantastic, I couldn't have asked for anything better. His communication was clear at every step, he was very accommodating and conscienscious of food allergies, and he was well-prepared to cover an incredible amount of topics in only a few hours. We all really appreciated his approachable teaching style and eagerness to involve us throughout the process, as hands-on learning only works if you get in there and get your hands dirty! We were especially interested in how his lessons would translate to using our Ooni pizza oven, so Chef Mert had us set up the oven and we cooked all the pizzas on the patio. He not only showed us great new techniques, but new and better ways to approach the things we've done a dozen times. We highly recommend this experience- Chef Mert is a wonderful teacher, has excellent stories to share, and his passion for good food cannot be beat!


Could not recommend Chef Mert and the Italian Date Night course enough! Chef Mert comes fully prepared with everything you could ever need. Additionally, he takes the times to not just show you how to cook your meal but other hands on skills (knife sharpening, etc) that really made the class feel like a class. The meal came out delicious and Chef Mert took great care of us.


This was a great experience. The chef was very nice and prepared. We highly recommend.


Mert is friendly, talented, on time, neat & cool! The meal was delicious, the experience is great and it's worth it.


Chef Mert was so sweet and a great teacher! We had a blast with him and learned new dishes to make at home! We definitely will book with him again soon!


The class was such a delight. Chef Mert is very easy going, knowledgeable and professional. He explain all the recipes thoroughly and answers all questions very well. My family absolutely love the class.


Chef Mert was a delight. He was on time, prepared the food and services exactly based as discussed. The Lamb was bomb! Highly recommend him.


Chef Mert was great. We had a lot of fun and learned lots too.


Chef Merry was great! He talked us through every step and gave us helpful tips, plus made extra dough with us so that we can make more pizza and focaccia on our own in a few days. He was very friendly and interesting to chat with, and accommodated our request to use our new Ooni pizza oven (although a conventional oven would work just as well). Would highly recommend!


Chef Mert was an absolute delight! He was kind, knowledgeable, and had fantastic energy. The evening was beautiful and made for the perfect date night! Can't wait to have him again!


Had such a fantastic time and an amazing meal! We learned so much and had an incredible time!


Chef Mert was a wonderful teacher. We learned a lot of great knife skills and other great cooking tips that I have already out to use. Our meal was delicious! I would highly recommend taking this class.


Fantastic all around! Chef Mert was a pro and kept us engaged and entertained the whole time. The food was incredible from beginning to end. Everyone at the dinner raved about the experience. Would definitely use again!


What a fun experience and so simple and easy! Chef Mert was great to chat to and showed us many tips and tricks for a perfect result - which brings me to the pizza and focaccia we made! Absolutely delicious! The best homemade doughs ever! Looking forward to doing more classes with him going forward! Highly recommend this experience!


This cooking class experience and Chef Mert were both 5 out of 5 stars! From the communication with me prior to the class, him showing up on time with all ingredients prepped and ready to go, and the deliciousness of the food... were all amazing. This was a surprise for my boyfriend that is an avid pizza maker but still had a few issues with his dough making and when Chef Mert walked him through the whole process and showed him a few tricks it was all worth the money. It's these types of experiences that last with you forever because it was interactive, it was fun, and it was something different than the regular date night ideas. We made a focaccia bread (I'm drooling thinking about it now), a chicken bbq pizza and also a veggie pizza, and a delicious apple pie. The recipe for the pie and the pan he used to make it were handed down to him from his grandmother. It was those little intricacies that made this night so special. I would definitely refer Chef Mert to all of my friends and family and my boyfriend even said he would hire him for our wedding catering lol. This was an amazing experience through and through... Thanks Chef Mert!


Chef Mert was excellent! I booked a private dinner for my boyfriend's birthday, and he was very accommodating with both of our diets (vegan and pescatarian) and made the necessary adjustments to the menu at no extra cost. Very professional and punctual, highly recommend!


Chef Mert was great – interesting stories, culinary insights, tasty food. He was well organized, inclusive, prompt, friendly. Great for a special occasion.


Chef Mert was amazing. He explained what he was doing every step of the way. He offered insight to his experience and gave tips on where to buy ingredients. Everyone had a great time


Incredible time. I will continue to use Chef Mert for private events. He was warm, considerate and a pleasure to spend Thanksgiving with.


I am recommending Chef Mert to all of my friends who are interested in cooking. He shares his professional expertise and his teaching experience shines through as well. The food was all delicious and you get to keep the recipes for future use. Definitely will be reaching out for another class soon.


Great experience and fun. His first time doing a gluten free recipe and he knocked it out of the park.


We booked Chef Mert for a 7-person pizza dough making party. One guest was on a gluten-free diet. Chef Mert went above and beyond my expectations by preparing a gluten free focaccia bread and pizza dough for my one guest.


Joe and Diane
21 Nov 2022
Chef was excellent and made the evening enjoyable and informative. The ages of guest ranged from 19 to 57 and he engaged everyone to participate and offer input while answering all our questions. Highly recommend him to anyone looking for something different for an evening of cooking, food and fun.


Chef Mert is WONDERFUL!!! He was on time, very organized, passionate, great sense of humor, and most of all excellent at what he does. He went above and beyond. He is very knowledgeable and has a lot of experience. Everything we made was delicious and made with joy and love. We had an amazing time. I recommend Chef Mert for any occasion and for different occasions. We will be contacting him again for different classes and for events. Thanks, Chef Mert, we loved our class :)


The meal that we prepared was excellent. I would definitely be able to re-create this again and again. We learned valuable kitchen skills. The rustic apple crumble will become a family favourite for our home.


Chef Mert was amazing! He was very prepared and professional. Great personality, great food and great experience!!


Great experience creating many different types of dough. He offered good tips and a lot of food! I wish it was maybe a little more hands on but with the amount of food we were making I don't think there would have been enough time for all that. Overall a worthwhile experience.


We had a really nice time during our class with Chef Mert. He was very friendly and knowledgeable and communicated the skills for the lesson effectively. Everything was relaxed and stress-free and we enjoyed really enjoyed the meal at the end.


Chef Mert was absolutely wonderful! I booked him to cook an in home dinner for my husband and me, to celebrate my husband's birthday. Every coarse he prepared was phenomenal. The sea bass was my absolute favorite. We really enjoyed talking with him too. He was so kind and brought such a calm energy to our home. Next time we want to do a pasta making night with him! Highly recommend chef Mert!


Chef Mert provided my friend and I not only a plethora of food, but also many memories to remember the experience by. All the food was delicious and fun to make! There were definitely leftovers and plenty of opportunities Chef Mert gave us to be hands-on with the experience and truly take part in the cooking experience. Definitely recommend and would book again!


Amazing experience, and LOTS of food. Really fun and interactive. Chef Mert was great!


We were very happy with Chef Mert. He is a true professional, very personable, and clearly has a passion for teaching and feeding others delicious meals. He answered our many questions and gave us bonus cooking tips, all while making high-quality Foccacia, pizza, and his unique apple crumble dessert. We give him the highest recommendation possible!


Most amazing experience EVER. Chef Mert not only is so talented but he is so kind. The best hands on cooking experience with someone who truly knows their craft. Couldn't have asked for a better experience.


We had a lot of fun with Chef Mert last night. He was polite, friendly, knowledgeable, and went above and beyond. He accommodated our dietary restrictions and even showed me how to sharpen my knives. The dough making instructions was quick but not hard to follow and we even have some dough proofing in the fridge to bake later. The food tasted great. We had a great variety of dishes and a delicious dessert. It was clear he used top quality ingredients and very professional methodology when cooking. Highly recommend him!


We had a wonderful experience in our pizza, focaccia, and apple crumble class with Chef Mert. He was well prepared, friendly, helpful, creative, talented and an excellent teacher. Everything we made with him was beautiful and delicious.


Chef Mert provided us with a fantastic dining experience for my girlfriend's birthday. Every course was amazing. Thank you Chef for providing us with this truly unique experience.


My husband and I had an incredible time learning how to make three different types of dough. Chef Mert is an amazing teacher and even knew how to quickly handle an oil spill left in the oven from a prior meal. Can't wait to schedule another lesson but next time with friends to join us!


Great chef! Very nice, professional, & informative! It was a great time and the 4 of us would definitely use Chef Mert again!


Chef Mert was great! Super professional and communicative and the food was amazing. Thank you chef!


We had a great experience with Chef Mert! He came well-prepared and was a great teacher. Everything was delicious, especially the apple pie, and best of all, we have lots of leftovers and extra dough. We would definitely highly recommend this class and Chef Mert.


Chef Mert was fantastic. We had such an incredible evening start to finish. He was very punctual and communicative. The food was delicious and it made a great date night. I'm still full the next morning. Definitely give this class a try— you won't regret it!!!! :)


We had a wonderful experience with Chef Mert, and all of the food was delicious. He was very personable and made the evening a lot of fun for my family. His Apple Pie is also the best I've ever tasted. 10/10!


I planned this as a surprise birthday gift for my boyfriend and Chef Mert made this class so fun & special! He brought everything we needed along with a bottle of wine. We had a great time getting to know him and eating his delicious food! Highly recommend this class for a fun & memorable date night.
Reviews Chef Mert received outside of Cozymeal


Chef Mert, thank you so sooo much for the beautiful buffet you created for my birthday. Everybody thought it was delicious and it made the whole event so much more special. I will highly recommend Chef Mert for any culinary experience, he is calm and professional and have everything under control which truly helped me on a stressful day of planning and hosting a big event!


If you are a fan of vegan cuisine, it was a menu you should try without hesitation for a second. Every single item in the menu was literally nutritious and tasty, especially the taste of amuse-bouche with vegan caviar is still on my palate. It was a pure pleasure to have a passionate and incredible chef like him. Thank you Mert!


This guy, man! It's been a long time since i've eaten such a delicious meal. He is really dominant on duty and so professional. In addition to a magnificent menu, all the evenings were very successful in taking care of us. It won't take me long to hire him again. Yes chef!


I hired Chef Mert for my dinner. Not sure how he made it happen to cook for so many people in my little Venice beach kitchen, his fine dining menu was incredible. Everything was super fresh and hot even we celebrated outside. Mert, thank you so much for EVERYTHING! I can't wait to have another dinner party with you.


Thank you so much, Chef Mert for an incredible experience for my birthday party this year! The food was unreal, he used the best, most fresh ingredients and has such a unique way of putting dishes together, So yummy and such a smooth experience. Everyone was complimenting the food all night. He's also so easy going and such a pleasure to work with. I highly recommend him for your next event or occasion and i can't wait to book him again. Thank you for making my birthday so special. Chef!!!!


Chef Mert is fantastic! He provided us with a wonderful culinary experience that exceeded our expectations. I highly recommend his classes and booking him as your next private chef!
Meet your chef
Chef Mert
Verified chef
Food safety certified
---
Chef Mert hails from a family of exceptional cooks who take pride in their Balkan and Mediterranean culinary cultures. He applied his natural talents while working at Michelin-starred Spago Beverly Hills. His experience preparing meals for A-list celebrities and food critics helped expand his enterprise as a private chef. In Chef Mert's view, cuisine is an artform where passion and soul are as important as flavor and texture.
Chef Mert will travel to guests within Orange County for this experience.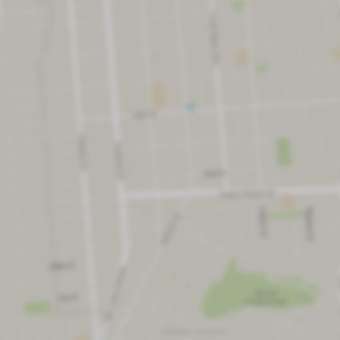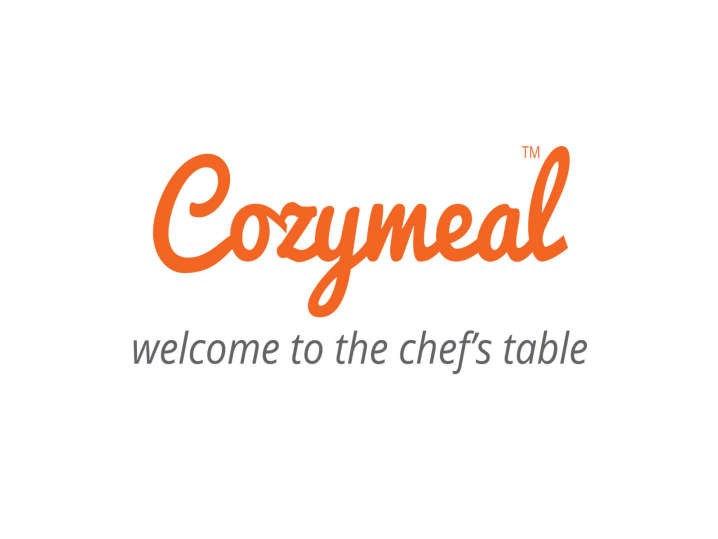 This website uses cookies to enhance user experience and to analyze performance and traffic on our website.
We also share information about your use of our site with our social media, advertising and analytics partners.
This website uses cookies to enhance user experience and to analyze performance and traffic on our website. We also share information about your use of our site with our social media, advertising and analytics partners.
Accept