Private Chef - A Brilliant Brunch
Private Chef - A Brilliant Brunch
40 reviews
40 reviews
COVID-19 protocols this chef will implement are:

Social Distancing Friendly

Host Requires Proof of Vaccine
Savor a gourmet, show-stopping brunch spread curated by Chef Linda.
During this private chef experience, you'll enjoy a brilliant brunch menu hand-prepared by Chef Linda. Begin with a seasonal fruit salad before selecting from roasted green chilis, sautéed mushrooms or asparagus and leek for your omelette, which you'll enjoy alongside brown sugar bacon or sage-maple sausage and a freshly baked bread pastry, such as lemon curd scones or orange-rum French toast.

Guests are welcome to provide wine and beer to accompany the menu, and may request pairing recommendations from the chef upon booking.
Seasonal Fruit Salad
With an orange juice-Prosecco sauce
Omelette Bar
With Monterey Jack cheese and herbs
Choose one
Sautéed mushrooms and onions
Roasted green chilis
Asparagus and leek
Gourmet Meat
Choose one
Homemade maple-sage sausage patties
Cardamom-brown sugar bacon
Handmade Bread
Choose one
Orange-rum French toast with whipped cream and maple syrup
Light-as-air yeast waffles with lingonberries and maple syrup
Fresh-from-the-oven scones with homemade lemon curd
Most dietary restrictions can be accommodated if noted prior to the event. Please mention this in the message field when you submit your booking request as adjustments cannot be made during the event.
Minimum Guests

2

Maximum Guests

10

Meal Courses

3

Event Duration

3 hours

Chef Arrival Time

1 hour prior to the selected serving time
---
What's included
The ingredients
The cooking
The service
The washing up
Reviews guests left for other experiences with Chef Linda


We had a great time cooking with Chef Linda. She is very knowledgeable about different foods and their history, as well as proper techniques for safe cooking. The meal was delicious and we will be cooking with the recipes used in the future!


Our experience with Chef Linda was nothing short of magical. We both learned something new and have some wonderful new dishes to share with family and friends. Thank you for such a wonderful evening.


She explained everything wonderfully, and we had a great time.


We loved learning how to make an entire French bistro meal with Chef Linda. We also loved her stories and appreciated her patience with our varied skill level. Highly recommend!


Very knowledgeable friendly plenty of juicy extra tips!


I recently had the pleasure of attending Chef Linda's Mexican food cooking class, and it was an absolute delight! Chef Linda's extensive knowledge and clever kitchen hacks truly impressed me. The Queso Fundido with Poblano Vinaigrette was a culinary masterpiece; the flavors were incredibly delicious and blended perfectly. Equally impressive was the Corn and Poblano Lasagna, which left me craving for more. Apart from the scrumptious dishes, what made the experience even more enjoyable was the comfortable and welcoming setting of Chef Linda's home kitchen. The cozy ambiance made it feel like I was cooking among friends. And speaking of friends, I must mention the adorable feline companions who added an extra touch of warmth to the atmosphere. Meeting Chef Linda's cats was a delightful bonus to an already fantastic experience. Overall, I can't praise Chef Linda enough for her culinary expertise, her creative kitchen hacks, and her ability to create a cozy and inviting cooking environment. Attending her Mexican food cooking class was a truly memorable experience, and I highly recommend it to anyone looking to enhance their culinary skills while savoring incredible flavors.


Chef Linda was amazing! She is very sweet and knowledgeable. Definitely learned from our class.


Had a lot of fun and learned a lot.


Wonderful insights into Southwest cooking and flavors. Wow, everything we made was a flavor bomb. Chef Linda has very tasty recipes and great tips for preping ingredients. I learned a lot and the meal was absolutely delicious! She is a skill chef and food educator. Would love to do more classes with her.


Fabulous meal and food factoids. A wealth of information and super tasty!


We chose the New Orleans meal and it did not disappoint our tastebuds. Chef Linda had a fabulous knowledge of the NOLA area including the history of the people and the food. She welcomed us into her beautiful home and we worked side by side in her kitchen (all ingredients, Utensils and cookware provided) and learned new tips and techniques while making a wonderfully aromatic and delicious four course meal. We ate as we cooked and had enough for leftovers!! Linda was warm and friendly and funny. I'd highly recommend this experience. When I'm back in Tucson next year, I'll definitely book another cooking lesson!


We had a wonderful evening with Chef Linda! We learned a lot, gained some very practical and useful skills and the food was outstanding! Five stars all around!


A fun experience learning about the food used in the class as well as cooking, knife and seasoning techniques. Highly recommend it.


Hello Chef Linda and our cooking and eating experience was amazing!!!! Chef Linda, is so knowledgeable and provided wonderful information to help us understand the what and reason why cooking certain foods!!! Also great stories and humor throughout the evening!!! Our meal was beyond delicious!!! We will be back with Chef Linda and bringing friends to join in a fun evening experience!!!


Ten stars! Not only was the food delicious, but Linda was a great host and very knowledgeable about food and regaled us with tons of information and was great company as we ate. We also had to make last minute changes to our schedule and she was super gracious and flexible to make it work out for us.


This was more than just cooking food. Linda spent considerable time sharing her vast knowledge and use of the different ingredients that went into our meal. She also gave us tips and showed us ways that will make us better cooks no matter what we might be cooking. A superb evening! Thanks Linda.


Linda is great! We had a lesson in chiles- fresh and dried- before we got cooking. She kept us engaged and on track. We learned about the effect of salt on flavors… and those flavors were delicious!!


Chef Linda was wonderful. She was knowledgeable, engaging, and communicative! She taught us so many aspects of food and cooking in this class.


Chef Linda's knowledge, experience, patience, and understanding were amazing and much appreciated—and the dinner we created was fantastic. I especially enjoyed learning about the "why" behind the "what," which will provide context to future culinary creations and choices.


Linda was exceptional. Not only was she a great chef, she was a wonderful storyteller and teacher. We'll recommend her to anyone.


We had a delicious meal and a wonderful time, and learned a lot about chiles!


Excellent class, we learned so much. Thank you for hosting us!


We learned so much! Linda was amazing. Thank you for opening your home to us.


Beyond excellent! Linda was wonderful in her food knowledge of history, techniques, and flavoring. The experience was relaxed, engaging, and enjoyable. Even those in our group who had no interest in food and cooking willingly participated. Curiosities and questions were answered. Linda maintained composure as we really made a kitchen mess….but it was well worth it. Thank you Linda!


Linda was terrific. Learned a lot, had a great meal, enjoyed the evening!


Nicholas McCullough
06 Nov 2022
Linda was an amazing host, chef, and instructor! Her knowledge, enthusiasm, and the tips and tricks that she showed to us were all so impressive and the entire evening was a wonderful experience. Thank you so much!


Linda was amazing! She is very knowledgeable about the history of the foods we prepared. It was a hands-on class and I learned several very useful tips. And you certainly don't go away hungry! We attended the Southwest cooking class - the chili rellenos was delicious and we learned a new way to prepare it. The beans, salad, guacamole and elote were awesome. Can't recommend the class high enough. You won't be disappointed.


Thanks Chef Linda for a tremendous experience! We enjoyed the knowledge and skills your shared with us. The food was outstanding!


We had a great time with Chef Linda! She was very welcoming and very knowledgeable. We learned a lot and had a great time.


We had a fabulous meal and a lot of fun learning and sharing the cooking experience. Chef Linda is very interesting and her ability to educate and demonstrate different techniques of preparation, along with giving us a history of the foods and spices is an added value. Delicious meal!


Our experience with Chef Linda was outstanding! We learned some great techniques and the food was outstanding. We will not hesitate to sign up for another class with Chef Linda next time we are in Tucson!


Very knowledgeable -- went above and beyond in giving us pertinent information in working with the dishes -- and it was delicious.


Chef Linda was outstanding. It was my boyfriends birthday and she went above and beyond my expectations. She has extensive knowledge of the history of food, knife techniques and more! Her home is beautiful, clean, and her kitchen/utensils are top notch! Our family will be doing another class with her!


Knowledge of cooking was excellent. The food we made was very good. However, if you're looking for a pleasant experience with uncluttered kitchen or dining table staged for a lovely dinner, this would not be a good choice.


Very enjoyable, it was good to learn in person. Excited to try the new recipes.


Chef Linda was very accommodating and has a lot of knowledge to share, Me and my partner had a great time learning how to make New Orleans cuisine with her.


It was a beautiful evening. We learned so much while having such a wonderful time. Thank you


This was a great way to share the evening with friends. Linda was great guiding us through each recipe.


Chef Linda was amazing. She made cooking a fantastic meal easy and understandable. The meal itself was amazing and exited to have learned new techniques that I will use again in the future. We will definitely be booking another cooking class with Chef Linda soon. Highly recommend.


I had a wonderful experience with Linda. Linda is a food anthropologist, she was able to give a history lesson while creating a delicious meal.
starting at
$ 109 Per person
All inclusive: 3-course meal, ingredients, cooking, service & clean up.
---
This private chef experience does not have any dates.
Can be used for any experience or cookware
Meet your chef
---
Chef Linda brings a long and varied list of experiences to the table, from teaching to penning a book on food history. She has extensive experience in cooking instruction with adults and children, and enjoys showing others how to recreate traditional dishes for those with food allergies or special diets. Chef Linda brings great flavors, accessible techniques and interesting stories together for delightful culinary experiences.
Chef Linda will travel to guests within Tucson for this experience.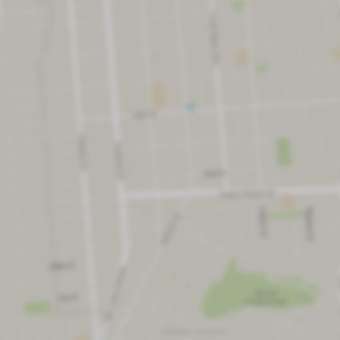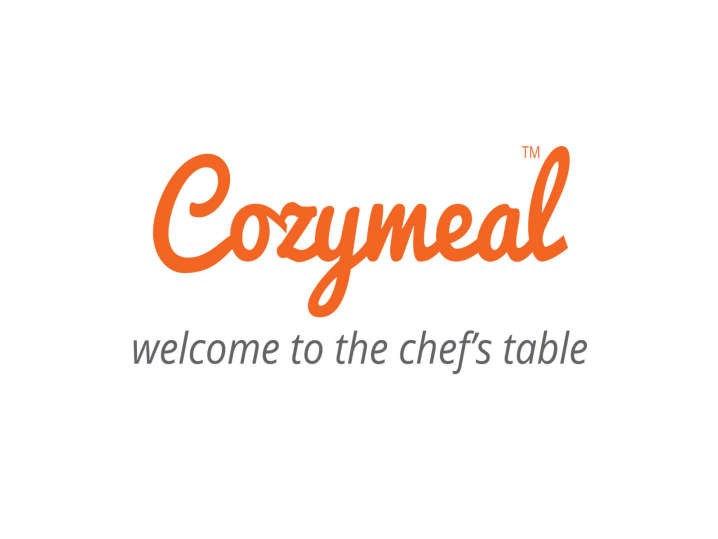 This website uses cookies to enhance user experience and to analyze performance and traffic on our website.
We also share information about your use of our site with our social media, advertising and analytics partners.
This website uses cookies to enhance user experience and to analyze performance and traffic on our website. We also share information about your use of our site with our social media, advertising and analytics partners.
Accept