Private Chef - Imaginative Culinary Adventure
Private Chef - Imaginative Culinary Adventure
37 reviews
37 reviews
COVID-19 protocols this chef will implement are:

Chef Wearing a Mask (Upon Request)

Social Distancing Friendly
Enjoy selecting your personal flavor preferences before indulging in three elevated vegetarian courses.
Follow your senses as you embark on an imaginative and playful choose-your-own-adventure feast in this private chef experience with Chef Jenn. From the start of your journey, you will dictate your experience by selecting ingredients ranging from spicy to sweet to everything in between, including ghost pepper, mesquite or wasabi-infused cauliflower wings, hen-of-the-woods mushrooms with a variety of vegetables and herbs, and a decadent milk and honey dessert.
Cauliflower Wings
Choose one
With wasabi, yogurt, ginger, garlic, peppercorns, fruit and vegetables
With mesquite, brown sugar, Worcestershire sauce and vegetables
With ghost pepper, yogurt, herbs and vegetables
Hen-of-the-Woods Mushrooms
Choose one
With miso, butter, potatoes, herbs, arugula, carrots, squash and radishes
With vinegar, red pepper flakes, potatoes, cream, carrots and squash
With fennel, cream, carrots, potatoes, squash, garlic and onions
Milk and Honey
With milk chocolate, gold leaf, Madagascar vanilla, oat milk and nutmeg
Most dietary restrictions can be accommodated if noted prior to the event. Please mention this in the message field when you submit your booking request as adjustments cannot be made during the event.
Minimum Guests

2

Maximum Guests

12

Meal Courses

3

Event Duration

3.5 hours

Chef Arrival Time

30 minutes prior to the selected serving time
---
What's included
The ingredients
The cooking
The service
The washing up
Reviews guests left for this experience


Jenn was absolutely wonderful! She made us the perfect date night experience as a Christmas gift for my gf! The food was not only delicious, but she also was so kind and made it an amazing time. Will be recommending to all my friends and you should definitely book her for your next event!
Reviews guests left for other experiences with Chef Jenn


Chef Jenn was excellent!! She shared so many helpful tips while preparing the meal and was so friendly throughout the whole process! Would love to take another class.


Jen was so fun and knowledgeable. We loved the flavor combinations and the surprising taste of her inspired recipes


Chef Jenn was awesome. Very friendly and personable. She knew her stuff and got us involved every step of the way. We will for sure have her come back.


My fiancé and I absolutely loved learning from Jenn. She was super knowledgeable and really good at keeping us engaged in different cooking tasks and fun conversation throughout the whole night. We learned a ton and had some amazing food. By the end of the night, it felt like we had all known each other for a while and were just hanging out as friends. 11/10 would book with Jenn again!


Lauren Lasinis
04 Dec 2022
Our plant based BBQ cooking class was more amazing than I could have hoped for! We learned so much from Chef Jenn and we made such a delicious meal! I really can't recommend enough!


Chef Jenn's meal courses were incredible. The flavors were amazing and worked perfectly with each other. Chef Jenn plated perfectly and explained each element of the meal. An overall great experience and would highly recommend!


great!!!


Chef Jenn was amazing, she was extremely accommodating and brought with her everything we needed. The food was delicious and we had a great time!


Chef Jenn was so fun to hang out with and taught us a lot in our class! We will definitely take another class! We celebrated our friend's 40th birthday and it was a perfect set up: being able to stay at home and everyone got to wear comfortable clothes. Would highly recommend the brunch session!


Chef Jenn was great! My wife and I had an awesome time learning to make pasta.


Jenn was super pleasant and fun to have over!


Jenn was fantastic! She did a great job teaching my 14 year old daughter and accommodating my gluten allergy. We would love to learn more from her.


Chef Jenn was great. When she got into the kitchen she went right to work. She explained just what we were cooking and how it all went together. The meal, BBQ Jackfruit Ribs, OMG it was all so delicious. Jenn is 100% plant based. Couldnt ask for anything better. Thank you Jenn, it was just my pleasure to have you in my home. You are great fun.


A fun time talking and learning how to make something new.


The cooking class was great. Chef Jenn was very attentive and catered to the experience level of the two 13 year old girls that the class was scheduled for. Great food and very memorable experience.


The food was delicious! Very fun night.


We had a fantastic night with Chef Jenn and her Dumpling cooking class. Great conversation, lots of knowledge, fun and a delicious meal at the end of it. We will be looking at doing another class in the future for sure!


This vegan homemade dumpling experience with Chef Jenn was awesome! The food was delicious and Jenn's energy made it a fun experience overall. Highly recommend to anyone looking for a great way to learn a new skill!


Fun, great food! I have dietary restrictions, and Jenn worked with me to make a menu. We enjoyed meeting her and cooking a lovely dinner.


Jenn was fabulous, we had a superb meal and she was great interacting with all of my family! Such a lovely evening that will be remembered for a long time! Thanks Jenn!


Jenn has a fun warm personality that makes it feel like you're cooking with a friend. We really enjoyed learning about how the foods interact with each other and how to prepare the ingredients to optimize their flavor. An experience that taught us something for life!


Chef Jen taught us to make real from-scratch pasta and the most amazing sauce to go with it. She's so talented and a great teacher and made it a fun and relaxed night for all of us. My daughter (11) and my mom (70+) loved it equally and it was something we could all do together. Oh yeah and the dessert was wonderful too. We are already talking about next time!


Jenn was very knowledgeable, fun to be around, taught us a lot about the vegan lifestyle. She took time with us and we will definitely choose get again! Fun time.. should try her for your next class.


This was such a fun experience. I booked for my husbands birthday and he absolutely loved it. The food was amazing and Chef Jenn was so nice and patient. We can't wait to have her over again.


Chef Jenn was so great!! She was on time, prepared, and so fun to hang out with! She customized our pasta-making experience to what we were interested in and the food turned out great!! She's so knowledgeable and fun to cook with! Highly recommend for your next event - we were just a few friends that wanted to eat good food!!


Chef Jennifer's is great! She is so fun to work with and is an awesome instructor for anyone looking to step up their cooking. She is super knowledgeable about vegan and vegetarian food, and as someone who wants to eventually shift over to that, I was really great to work with her. Her food is delicious, and I highly recommend her to anyone in the area.
Reviews Chef Jenn received outside of Cozymeal


We had a wonderful cooking class with Chef Jenn. The food was out of this world and Jenn is super friendly!


We had an outstanding with Chef Lyndsey and the food was delicious! Thank you so much!


Jenn is one of the most talented chef's I have ever had the pleasure to work with. Her food is not only phenomenal but the love and care that goes into plating and execution is top notch. The creativity she has with vegan and vegetarian dishes is incredible. So many things I never thought I could have or experience she finds ways to create even with so many parameters from allergies and food preferences. Highly recommend!!


My fiance and I love Chef Jenn!! Whenever she has cooked us a meal, even though we were in the comfort of our home, we felt like we were at a Michelin-star restaurant (which Chef Jenn also has experience working in). Her food is always top-notch, and did I mention the presentation? One of our most recent projects together was during my bachelorette party weekend. Jenn assisted with catering our dinner for about 15 girls and made us Buddha Bowls after our private yoga session. What I love most is that although her specialty is in vegan and vegetarian recipes, her knowledge is so diverse that she can cater to ANY diet or food preference. One of the highlights of my weekend was her Bloody Mary Bar. It was very aesthetically pleasing, the girls loved it, and her homemade mix was delicious! Jenn is a joy to work with and incredibly talented and creative. I'm no chef, but she has genuinely taught me everything I know in the kitchen! I cannot recommend her enough.


Jenn is the best of the best! She is meticulous, creative, knowledgeable, easy to work with, friendly, and SUPER talented. She has a rich palate and is awesome with pairing!


Jenn prepared meals for me on several occasions. Her culinary range was impressive, from some of my favorite comfort foods to introducing new worldly cuisines. Everything tasted so fresh with her vegetables, eggs and cheeses sourced from local farms. Jenn puts so much love into her foods and I would highly recommend her for your next dinner party or event!


With over 11yrs in the fine dinning industry, I can say with great confidence that your Chef dictates a large percentage of not only your future success, yet your guests happiness.. Her food is art. Not only beautiful to look at, its mouth watering-ly delicious... I feel guilty bitting into Jens delicious creations because I know it took her hours to create..however, the feeling is quickly eclipsed bite, after bite, reminded once that food is the only reason to live for. Dealing with Jen is exposing yourself to someone who is immensely passionate, and sincerely motivated to deliver the finest quality dish you have in mind. Small project, or grand scale; go ahead put her to the task In the ever changing traditional/non-traditional food world, its refreshing to know a Chef that can cater to any event. She does this all with professionalism and poise. Absolutely deserves my highest recommendation!


Jenn is incredible! Always has such great recipes and really cares a lot about her customers requests. I definitely recommend Jenn for any culinary needs.


Jenn has the warmest personality in and out of the kitchen. Watching her grow as a person and a chef these last ten years has been an absolute pleasure. After becoming friends at Johnson and Wales University, I've watched Jenn as she has gone on her own nutritional journey as well as pursued food as a way to help others. She has catered events, been a personal chef, worked many late nights on the line, as well as ran her own business. Her talents shine through her passion of making sustainable dishes that are more then just good for you, they simply taste AMAZING! See for yourself and try some of her goodies!


Chef Jen did an amazing job catering for a recent family event. Food was awesome and all different types too… Great selection and great price too!!! Highly recommend her. It's no wonder why they wanted her on "Hell's Kitchen"!
starting at
$ 119 Per person
All inclusive: 3-course meal, ingredients, cooking, service & clean up.
---
Can be used for any experience or cookware
Meet your chef
Chef Jenn
Verified chef
Food safety certified
---
Chef Jenn is classically trained chef specializing in plant-based cuisine who brings nearly 15 years of professional experience to the table. Since graduating from culinary school, she has spent time honing her craft in Australia, Italy and in the U.S., including in Michelin-starred restaurants in New York City. Chef Jenn is now a freelance personal chef offering everything from catering services to cooking classes and beyond.
Flexible booking: Cancel or reschedule this event's reservation for free up to 48 hours before the event.
This experience is not refundable as it includes a meal kit.
Chef Jenn will travel to guests within Phoenix for this experience.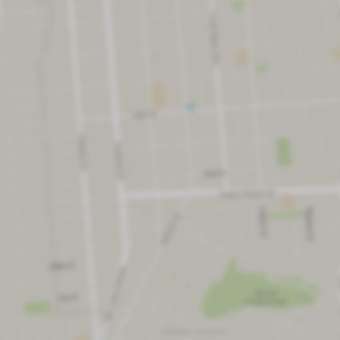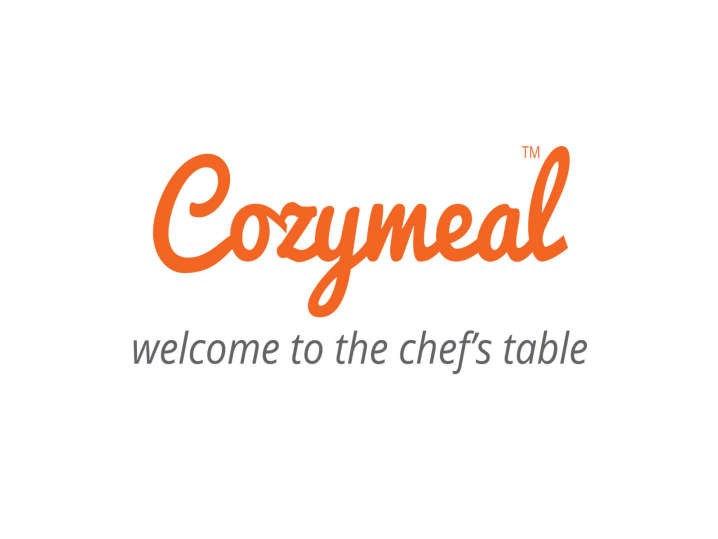 This website uses cookies to enhance user experience and to analyze performance and traffic on our website.
We also share information about your use of our site with our social media, advertising and analytics partners.
This website uses cookies to enhance user experience and to analyze performance and traffic on our website. We also share information about your use of our site with our social media, advertising and analytics partners.
Accept