Private Chef - Classic French Cuisine
Private Chef - Classic French Cuisine
109 reviews
109 reviews
Delight in a gourmet, seasonal French feast with Chef Tiffany.
In this private chef experience, Chef Tiffany will bring acclaimed French cooking to you. Relax and enjoy the scents and flavors of France as Chef Tiffany prepares a French feast, which includes your choice of braised chicken or beef with sides of seasonal vegetables and garlic potatoes or rice pilaf. End on a sweet note with a warm, traditional apple tarte a la mode. Bon appétit!
Appetizer
Choose one
Warm spinach salad with bacon dressing
French onion soup
Entrée
Choose one
Braised beef (beef bourguignon)
Braised chicken (coq au vin)
Sides
Choose one
Roasted baby potatoes
Wild rice pilaf
Seasonal Vegetables
Apple Tarte
With French vanilla ice cream
Minimum Guests

2

Maximum Guests

30

Meal Courses

5

Event Duration

3 hours

Chef Arrival Time

1 hour prior to the selected serving time
---
What's included
The ingredients
The service
The cooking
The washing up
Cozymeal guest reviews for other experiences with Chef Tiffany


Chef Tiffany was exceptional. She had every single ingredient, bowls, spatulas, measuring cups, literally everything. She educated us on how to properly dice and chop without getting our fingers in the way. :) when we were done chopping one ingredient she immediately had the next one out and ready for us to chop. We always wanted to learn to make our own pasta and it was incredibly easy. We both are now going to be making our own pasta here on out. I highly suggest booking with Chef Tiffany, it was a great experience and a fun date night!


Tiffany was great. Focused and friendly and the meal was delicious.


Tiffany did a wonderful job both in preparation and presentation.


A very fun experience, Chef Tiffany is just delightful. She is timely and courteous. A girls weekend dream experience. Next time I think we'll try a few changes to our menu, she's very flexible. Thank you for the experience


The meal was very good and Chef Tiffany was very nice to work with!


Great personality.She was very professional and personable.She broke everything down to a science and answered all of our question and food turnt out amazing


Chef Tiffany was AMAZING!! She was accommodating and patient but also her food was absolutely DELICIOUS!! Highly recommend working with her !


Chef Tiffany did a great job. She was on time and the food was delicious! I would definitely hire her again


Friendly, informative and delicious!


Chef Tiffany was wonderful! She came fully prepared and had a great teaching style. My son and I had a great time. Thanks!


Our at home cooking lesson with Chef Tiffany was so much fun! We learned how to make homemade pasta, bread pudding, and an Italian salad. We picked up some new knife skills and had a great evening!


Chef Tiffany was great - the session was fun and informative, we learned a ton and made great desserts. Would definitely recommend.


Chef Tiffany was fantastic! She arrived early, ran a great class, was endlessly patient with high energy kids, and left the kitchen spotless.


Great food, she was on-time, very nice and polite. Food was awesome and the dessert. She also wash the dishes and made sure the kitchen was clean A++++++ will be using her again


Chef Tiffany was wonderful! We had a fabulous experience and would recommend to anyone!


Chef Tiffany was amazing and the food was great too! I would highly recommend Chef Tiffany. We had a great time.


Chef Tiffany was amazing! Her instruction was very easy to follow, she had everything we needed, she worked clean, great conversation, and the food was AMAZING!!


We loved our private class experience! It was the perfect Valentine's Day gift to my boyfriend. The food was delicious. The cooking process was so fun, and we felt like we made a new friend in Chef Tiffany. She was a wonderful teacher, professional, and fun to be around. Thank you, Chef Tiffany!


Amazing brunch with Tiffany. A wonderful chef and a wonderful person. A great experience.


Tiffany is fantastic! It was the perfect gift for my 14 year old niece and great family activity. We would absolutely use her again and will definitely make these recipes in the future!


We had a great night with Tiffany and the food was delicious! Highly recommend for a fun date night or as a gift to someone who enjoys cooking and amazing food.


Tiffany was great! So knowledgeable and we had a great time!


Great experience!


Thank you for such amazing food and service! Everything was delicious!


It was a pleasure cooking with Chef Tiffany! The food was delicious!


My 9-year-old is an aspiring chef so we booked Chef Tiffany to work with him for cooking lessons. OMG, we have absolutely no regrets. She is so very amazing. Great energy, extremely patient and kind, the food was absolutely delicious, just all around an awesome experience. We'll be booking with her often and I'm even more excited then he is to do so. Chef Tiffany...you are a real rockstar!!!!


Incredibly disappointed. I booked Chef Tiffany for my boyfriend's birthday, and mere hours before, she nonchalantly and without apology messaged me saying that she was having car trouble and wouldn't make it. Mind you, the DC Metro area is chock-full of public transportation options, which I asked if she would consider as an option, to which I received absolutely no reply from her (and still have not received a reply). All of this as I was desperately waiting to see if I'd have to make last minute reservations somewhere else. I made this reservation weeks in advance, and dropped a significant chunk of change on it, in hopes that it would be a truly special day for my boyfriend. Her cancelling at the last minute and not being willing to find another transportation option or another type of solution is terribly unprofessional; I hope this review can help others avoid this experience.


Tiffany was awesome! Everything was perfect!


Thank you!!


Tiffany was so nice and such a fantastic teacher. We would highly recommend this experience.


Amazing experience and with my wife being pregnant and can't hold ANYTHING down she totally enjoyed it and tore through the leftovers the next day too! Chef Tiffany has an amazing background that she shared with us and can REALLY COOK!


This was a great experience. My son loved it and it was so much fun. Tiffany was extremely interactive and allowed this opportunity to be fun and educational. We will definitely be doing this again


Brunch with Tiffany was an absolute delight. I'll be dreaming about her bacon jam for the next month!


You were phenomenal! Superb people skills and simply delightful, wonderful personality. Allowed my 3 yr old daughter to fully participate and engage with the cooking class and celebration of wife's/mother's birthday.


Excellent instructional technique. Great personality. Warm and informative.


SO GOOD and so much food!!!!!!! My favorite was making the pasta from scratch it was so aesthetically pleasing to watch! Also Tiffany was amazing, upbeat and just great to be around!


Tiffany was an excellent chef! We had a great experience and highly recommend her.


Wonderful experience! Tiffany was kind enough to adjust the menu to something both my 13-year-old (omnivore who loves meat and desserts) and I (a vegetarian) would enjoy. We both learned lots of tips for making fresh pasta and other goodies. She was very friendly and made sure to include my son in all parts of the meal prep and cooking. Highly recommend and the food tasted amazing!


I booked Chef Tiffany for my girlfriend's birthday and she was outstanding. She was fun to be around and provided a great cooking experience. The food was delicious and she kindly shared her recipes after. We look forward to booking for a brunch with our friends!


Absolutely fabulous. Great company and great food. Would have her again.


Tiffany was a great host/chef. She was pleasant, knowledgeable, and flexible. My husband, daughter, and I had a great time. We will definitely be trying her fried chicken again and we want to schedule another class to bake with our other daughters once school starts. Thank you, Tiffany!


We had a great experience with Chef Tiffany. She was prepared, friendly, and professional. Her pie, cookie, and brownie recipes were delicious.


Tiffany is great, and the food was delicious!


Tiffany was wonderful . We totally enjoyed the lesson , the food ,and the conversation ! What a treat :)!


Chef Tiffany was amazing and the food was delicious! She was detailed and patient in teaching the cooking lesson. We appreciate new skills and tips learned. It was such a pleasure to experience Chef Tiffany.


It was an awesome experience! My friends and I never knew how easy it is to make homemade pasta. Extremely enjoyed Chef Tiffany's cooking class!


We had a blast with Chef Tiffany! She came in with all the bowls/whisks/measuring cups/supplies and all the ingredients, walked us through making pastry and other sweets from scratch, and somehow managed to clean as she went, leaving the kitchen spotless! She's also just very nice and has a really fun personality.


Chef Tiffany was great! She prepared a great menu and taught us new things at each step of the process. It was great getting to hear about her experience with food and some of tips and tricks in the kitchen. Would definitely recommend, such a wonderful experience.


Chef Tiffany was excellent! Was very timely and prepared. The food was delicious!


We were very happy with our experience. Tiffany was on time and well prepared. She showed alot of positive energy throughout the evening. Her presentation was informative and she answered all of our questions, patiently! Our meal was tasty and the event was a success.


Chef Tiffany was so sweet and an amazing teacher. My girlfriend and I had so much fun taking her brunch class. Everything turned out delicious.


We had such a great experience! The food was easy enough to learn how to make, but also we got to learn new skills. She even cleaned throughout the experience, which was a huge bonus. Would 100% recommend!


Chef Tiffany was FANTASTIC! Very hands on and knowledgeable. I got to do a lot of the cooking which is what I was poking to do.


Chef Tiffany was professional, fun, and a great teacher! We definitely will be making our own dough after this class!


Chef Tiffany was great! She was so welcoming and a joy to be around that. Most importantly, the food and recipe was delicious. I would definitely recommend Cozymeal and Chef Tiffany to others.


Tiffany was a great teacher - made everything really simple for us and helped us create a delicious meal! The pasta was incredible. Tiffany made it a fun and easy experience for us and we look forward to using Cozymeal again soon!


Chef Tiff was amazing! Food tasted delicious and we are grateful for the experience. W will definitely book with her in the future :)


Such a good experience! Chef Tiffany was on time and fully prepared. She has such a wonderful personality. The food was excellent, and she was flexible if you wanted to change anything about the recipe. Chef Tiffany kept it casual and fun. This was a great way to celebrate our anniversary. Highly recommended!


This class was great. Chef Tiffany was accommodating to schedule adjustments, funny, knowledgeable and willing to answer questions. The time passed very fast and we were eating home made noodles and bread pudding in almost no time. There was even enough for the next day's dinner.


Tiffany was awesome. Very personable and a great teacher. We thoroughly enjoyed having her teach us in our kitchen and are looking forward to our next time with her!!


It was a great experience and the perfect gift for an anniversary. We loved the food and we really appreciated Chef Tiffany giving us all the tips and for her great energy!


Had such a fun time learning from Chef Tiffany! She gave me confidence that I can cook on my own!


Chef Tiffany is amazing. She taught me and my husband how to make a fabulous three-course Italian meal (which she had modified to be vegetarian for him!) in our kitchen, and was basically a food fairy godmother throughout the evening: whenever we reached for an ingredient, Chef Tiffany had already opened it, had a bowl at the ready, and was ready to answer any questions we had about the prep work, as well as timing out all of the prep work so well that the appetizer and main dish were ready at the same time, and the dessert was coming out of the oven as we finished eating the main course. Having Chef Tiffany in our home felt like having a very knowledgeable, patient buddy teaching us how to cook dishes that were mind-bogglingly delicious and that we felt we'd be able to replicate for our friends. Thank you!!


Very enjoyable experience.


Chef Tiffany was great! She was very knowledgeable and took time to explain the processes. Would definitely recommend to friends. Looking forward to booking again for brunch.


Amazing! Highly recommend


Excellent she takes the time to explain each step and offer alternative suggestions. Love the food selection as well.


Awesome experience. Chef Tiffany came prepared with delicious recipes and all the ingredients needed for each course, including fresh mimosas. Her welcoming personality made the afternoon of cooking a breeze and she offered plenty of cooking tips along the way.


Chef Tiffany was awesome! The meal was phenomenal, she showed up on time and was extremely professional and friendly. Would definitely like to work with her again.


Tiffany was fabulous! The food was fantastic!


Fantastic experience, highly knowledgeable and very friendly. Thoroughly enjoyed this!


I purchased classes as a Christmas gift for my boyfriend. Didn't really know what to expect since we both never took a couples cooking class let alone have the chef come to you. However, the option to do it in my home was very convenient. I researched a lot of cooking classes and most where you had to go to them, you were cooking with other couples and assigned one dish to make out of the entire dinner course. However, for basically the same price, Cozymeal allowed the Chef to come to me and we were able to cook all of the meals. How can you beat that?! Chef Tiffany was one time and came with all the ingredients needed. She was very down to earth and friendly and made the experience an unforgettable one. She cleaned up as she went along which I wasn't expecting but was grateful for. She wiped the counters we used to cook on and the dishes. She rocks!! I would definitely recommend her to anyone.


It was so fun to have Tiffany come to our home and teach my husband and me how to cook. The food was delicious, TIffany was very friendly, and we had a lot of fun. I would do it again!


We thoroughly enjoyed the class with Chef Tiffany. She was delightful, fun and prepared to answer our questions about techniques and ingredients. It is said that a successful class is one in which you learn one thing that you will use again - we learned at least 3 very helpful hints and would definitely make both the shrimp and pasta dish and bread pudding again. My only suggestion would be to change the first course. Although it was tasty - it was not a dish that was particularly useful for learning new things.


Phenomenal! We had Chef Tiffany out to our home to teach two sisters, ages 9 & 13, and she is not only a fantastic chef but a lovely teacher. We are just happy to have had this experience while Tiffany is available (and not off teaching scads of kids, or hosting her own cooking show)!


Kenkat13Kennedy
28 Dec 2017
Very personable and learned a lot ! Great experience :)


Delicious food for every course of the meal! She was very friendly and had some great tips to give for cooking this meal. I would definitely book again and recommend!


Chef Tiffany provided exceptional service, an amazing meal, and friendly conversation. This was a great date night for my wife and I with no hassle. We can't wait to have her back for more cooking classes.


Patient, thoughtful, and knowledgeable. We had a great time!


Very friendly and knowledgable, really enjoyed having Tiffany teach us some baking skills.


A fantastic experience. The Chef was engaging and entertaining. She made our anniversary special. Thank you, Chef!


She was a great instructor for our 4 kids! The meal was delicious and she made accommodations for food allergies and our picky kids. Really great experience over all.


The team thoroughly enjoyed our time with Chef Tiffany and we will look for another opportunity to have a team building event with her in the future.


This is one of the best cooking classes I have taken so far. Highly recommended to anyone who is looking for a fun, educational cooking class in DC.


Chef Tiffany was great! She was very personable and informative. My wife and I enjoyed learning how to make fresh pasta with Chef Tiffany and all the food was delicious.


Chef Tiffany was very pleasant, and her menu was great! Will definitely use the recipes again. The in-house service was also very convenient. Good experience all the way around


Our cooking class with Tiffany was great! Tiffany was really easy to get along with and we really enjoyed her company while learning


Tiffany was an inspiration! Very pleasant and friendly and the recipes were fun and delicious. I'm giving this experience 4 out of 5 stars, since it would have been nice to learn a bit more about cooking (instead of just following the recipe). Perhaps a knife work lesson on how to best chop an onion (etc.). It would also be great if the chef could offer to take photos during the event (since we were doing the cooking, her hands were clean and could have captured some candid shots). I would definitely recommend this as a gift! Especially for children and families. :)


Very great experience. Very polite and loved every moment


Tiffany was great. And we enjoyed the meal. Well worth it and then some.


Chef Tiffany was very pleasant and enjoyable to cook with. Unfortunately there was a 30 minute delay on starting due to traffic. I also have dietary restrictions and therefore was unable to eat the main course.


Chef Tiffany was amazing. She was very knowledgeable and personable. Would recommend her 100 times over.


Had a really good time with Tiffany! She was easy going, personable, and gave us great tips. A very enjoyable experience and hope to work with her again someday!


Chef Tiffany was super friendly and easy to work with. We thoroughly enjoyed our experience and would 100% recommend to others! Also, the food was all delicious!


Tiffany was a great teacher! We learned so much from her and got some new ideas for meals to make. I would have liked to learn more knife skills, but overall a great experience.


Tiffany was so much fun to work with. She was patient with my son and answered all of his questions. The recipes were delicious!!! Can't wait to try another one of her classes! I would highly recommend her!


Tiffany is fun, easygoing and a great teacher. I purchased a private class for me and my boyfriend and we loved it! I would highly recommend you learn to cook with Tiffany!


Tiffany was awesome! She is a wonderful chef and taught a ton of tricks while making pasta. I would highly recommend her!


My friends and I attended a class in D.C. and it was a fantastic experience. We had Ratatouille that we learned to make ourselves, and we got to bake brownies and cookies which was a lot of fun. We made homemade pasta for dinner and that was my favorite part. Being an avid cook myself, I thought it was an incredible experience. There is something for everyone to learn and I highly recommend everyone take a class with them


I attended a hands on cooking class with friends here in Washington, D.C. and it was an incredible experience. The concept behind Cozymeal is truly unique and a way to bring people together, from locals to chefs; to share new ideas and educating less experienced individuals...the passion for food was what keeps the stew sticking together. Thanks to Chef Tiffany for a great night filled with joy and amazing food!


Chef Tiffany was incredibly friendly and helpful! My girlfriend and I had a great date night with her. She was helpful in instructing us on what to do, but let us do all the actual cooking. The food was amazing and we really enjoyed chatting with Tiffany.


Chef Tiffany is great. She is Very Professional, great instructor and to boot the food taste good.


Tiffany was so amazing! She was extremely nice, curteous, and very professional. She is a talented individual who cares about her craft. Give that woman a raise!


Wonderful Chef, with excellent experience.


We have attended chef Tiffany's class. It was a great experience. We learnt how to make Ratatouille and had it as starter, we baked some cookies and brownies together and it was so much fun. My favorite part was when we made fresh pasta from scratch. She was so patient and let us do everything over and over until we finally were able to make our own pasta. The taste was amazing and completely different from pasta you buy from stores. It motivated me to buy a pasta maker for myself! As an avid cook, I found the experience amazing. I highly recommend everyone to have this experience.


We really enjoyed Chef Tiffany's Italian and French cooking class. This was our second Cozymeal cooking class with a group of friends that we attended and, just like the first one, we really enjoyed it. Highly recommended!


This was a really fun Italian cooking class. We attended this class with a few other guests expecting to make pasta from scratch. Chef Tiffany did a great job showing us the process and letting us prepare the pasta ourselves (from scratch using flour and eggs). The added bonus was that the sauce, which seemed to be her own creation, also had a French touch making this really an Italian and French cooking class. The end result was very delicious! I can definitely recommend this class to anyone who is looking for a fun cooking class in the DMV area.


Italian and French cuisines are two of my favorite cuisines and this cooking class combines both of these. We booked Chef Tiffany's French and Italian cooking class in Washington DC for a group of friends. In our case, she adjusted the menu a bit and we made the most delicious cookies to begin with. While the cookies were in the oven, we started to make our own pasta from scratch using eggs and flower. We added the shrimp sauce to the food which makes up the French part of the meal. Chef Tiffany was knowledgable and very easy to get along with. The group was a bit larger and we were also a bit noisy. Chef Tiffany knew how to roll with the group and made the overall experience very enjoyable. The end result was more than delicious.


Chef Tiffany teaches high school kids to cook so she has learned to be clear and concise but she lets guests really get hands-on too which is great. One student is put in charge of the beurre blanc sauce, as another makes angel hair pasta. The steps were simple but sure fun and everyone had a blast. Not only that but the resulting food was awesome. From the light creamy shrimp pasta to rich gooey chocolate walnut brownies. Super delicious, super fun.
starting at
$ 89 Per person
All inclusive: 5-course meal, ingredients, cooking, service & clean up.
---
Meet your chef
---
Chef Tiffany, who was born and raised in Maryland, grew up with deep Southern influences from her mother. She graduated from Johnson & Wales University in Charlotte, North Carolina, has taught extensively in schools and has a passion for spreading the knowledge of the culinary world to cooks of all levels.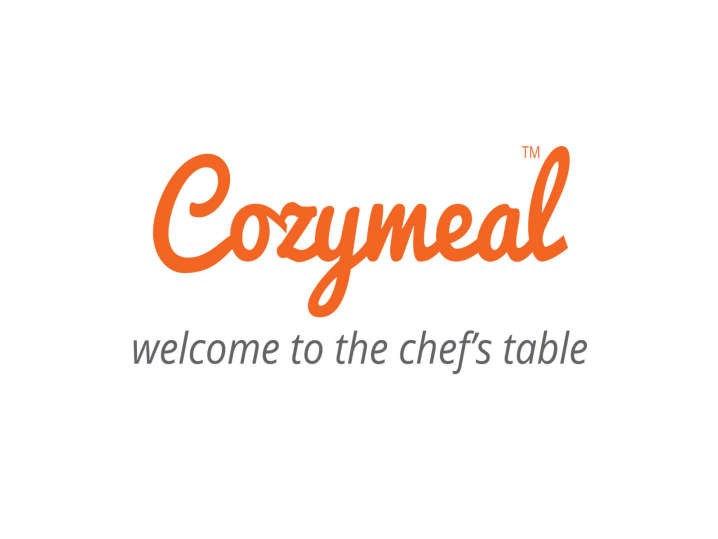 We use cookies to offer you a better browsing experience, analyze site traffic and personalize content. If you continue to use this site, you consent to our use of cookies Accept