Private Chef - Southeast Asian Fare
Private Chef - Southeast Asian Fare
33 reviews
33 reviews
Discover the best of Southeast Asian cuisine in this private chef experience.
Explore the best dishes of Southeast Asia without stepping foot on a plane in this private chef experience with Chef Peter. He will guide you through a multi-course meal centered around black pepper shrimp served with spicy sambal green beans and fragrant coconut rice. While Chef Peter preps the main course, you'll snack on curry puffs. Then, finish your meal with fried banana fritters.

Guests are welcome to provide wine and beer to accompany the menu, and may request pairing recommendations from the chef upon booking.
Curry Puffs
Sambal Green Beans
With shallots and garlic
Black Pepper Shrimp
With butter, garlic and black soy sauce
Coconut Rice
With jasmine rice and pandan leaf
Banana Fritters
Most dietary restrictions can be accommodated if noted prior to the event. Please mention this in the message field when you submit your booking request as adjustments cannot be made during the event.
Minimum Guests

2

Maximum Guests

30

Meal Courses

4

Event Duration

2.5 hours

Chef Arrival Time

1 hour prior to the selected serving time
---
What's included
The ingredients
The cooking
The service
The washing up
Reviews guests left for other experiences with Chef Peter


Great very easy to follow directions!


We had a great time, and Chef Peter was very knowledgeable and helpful!


Peter was totally prepared and very friendly. We recommend his class


Peter was just so much fun! The speed of teaching was perfect, and I had so many questions. He answered them beautifully, and I would take another class from him in a heartbeat!


Very enjoyable evening. Chef Peters made it fun and easy. I liked the fact that we each got a chance to prepare one or part of a meal. The food was very tasty and flavorful - thoroughly enjoyed it. We were expecting to receive the recipes by now. Would you please arrange to send that to us? Thank you, Ron & Joyce


Thank you Peter for being flexible with my requests. You were well prepared with the dozens of ingredients and dishes involved. I appreciated the instruction being a hands on situation, and your helpful comments have improved my knife skills. Conversation was easy, and I enjoyed hearing about your travel and restaurant background. I have copied all the recipes on your menu, and am eager to try all of them on my own.Thanks for a delicious and enjoyable experience! Jed


We had a work team outing with Chef Peter and had a wonderful experience with great food!


Peter was a kind person and his home was clean and the food we made was good- but we were a little disappointed in the value of the evening. He barely said hi, never introduced himself or asked our names, and didn't really engage in conversation outside of telling us what to do. We didn't feel that we gained any new skills (except when we tried to pry info by asking questions) or knowledge about the food, outside of making simple recipes. He gave us one cup of water each and didn't offer to refill, there was nothing extra about the evening. The mostly vegetarian food itself was tasty but combined with the experience was not worth $95/head, maybe $40/50. Peter was gentle and non-invasive but I think we were hoping for a more dynamic, special experience with, for this price, something of a wow-factor in the food, location, or learning opportunities. We'd be hesitant to recommend and we're a little surprised that the previous reviews didn't mention these things.


Great experience! We enjoyed Peter's expertise and background story. Thanks for hosting us!


Excellent experience. Great food, host, and environment. Our experience was a company team outing and it was perfect for our team of 4. Would recommend Peter, he is encouraging, knowledgable, and creates a fun space for all levels!


We had a very enjoyable experience with Chef Peter. He is a great teacher. Our completed dishes tasted so delicious. What an awesome way to spend time with friends learning to cook new recipes & enjoying a delicious meal. 5 stars!


Chef Peter got stuck with just my wife and I and did a great job entertaining and teaching us how to make Malaysian food! We will definitely be making the meal again—especially the dessert coti—and would love to do CozyMeal again!


The food was delicious and we learned a lot from Chef Peter!


My daughter and I had the opportunity to prepare some Asian cuisine with the guidance of Chef Peter. The experience, from start to finish, was delightful. Chef Peter was very welcoming and accommodating, from tips on cooking to making sure we both had a chance to help prepare the meal. All the different recipes had ingredients pre-measured so the only heavy lifting was the chopping and the sautéing. The food came out delicious (but of course) under his guidance and we had good conversation in the midst of it all. If you are looking for a neat way to spend an afternoon with family/friends/co-workers, this is just the best. And also, we got to take away the leftovers. Thanks, Chef Peter, for a meaningful experience. Your knowledge and know-how will help me to make yummy fried rice, cabbage slaw with that delicate dressing, and mee goreng!


Peter, Thanks for a great night!! We both really enjoyed the company and the amazing food. Hopefully we're able to get into another one in the future! Annie & Ryan


Awesome experience ,! Really nice and helpful!


Had a great time celebrating a birthday with our son. Peter was very helpful and had all the food prepped ahead of time making it a fun and easy experience. Would recommend this to anyone interested in cooking with friends or for a special occasion.


The prep and the food was great! I would have liked for Peter to take a little more control of the situation and teach us. It was also reallllllly hot. Not having AC is a killer during this time of the year.


Chef Peter was great to work with! He welcomed us into his cozy home where we enjoyed a very intimate experience. We cooked using fresh, flavorful ingredients and then enjoyed the meal at our own pace. We had fun and even learned several tips and tricks that we could take home with us. I would definitely recommend this experience again.


Wasn't sure what to expect, as we would be cooking in the comforts of someones actual dwelling, but we were pleasantly surprised. Peter was personable, and flexible with our limited cooking expertise, and made use feel right at home. I'd highly recommend this service, as they can even bring the service to you!


We really enjoyed our cooking experience with Chef Peter. Most of us have either lived in or traveled extensively in Southeast Asia, so it was a treat to spend an evening learning some new recipes. Chef Peter's recipes and explanations were great, and we're sure to make them at home!


Chef Peter built a knowledge of Southeast Asian cuisine from his aunt who is Malaysian. His dishes are authentic, flavorful and fresh. Chef Peter is very approachable and knowledgable about ingredients and the dishes he prepares.
Reviews Chef Peter received outside of Cozymeal


Chef Peter's SE Asian creations were a revelation. His fried rice was a unique take and far more delicious than any other fried rice I've ever tried. He's fun to cook with and knows his way around the kitchen. Would highly recommend his creative and delicious dishes!


Our meal with Peter was incredible and so different than anything we're used to in our normal fare. The peanut sauce was absolutely decadent and totally lives up to all the hype. Add it to the coconut rice and were in pure bliss. Thanks Peter for the wonderful night and wonderful meal!


Chef Peter is a superb teacher. I have very little experience cooking SE Asian dishes and his instruction was easy and understandable. It is evident through Chef Peter's teaching that he loves to cook and share his knowledge with others. His food is delicious and full of flavor. I highly recommend taking one of Peter's classes.


Peter loves cooking and Malaysian is his favorite. His knowledge of the ingredients and spices is impressive. His Mee Goreng with the noodles, yu choy, tofu and all the wonderful flavors is one of my favorites. The fried rice was wonderful with the fried egg on top. I nice addition. Peter has an easy way in the kitchen and makes everyone feel comfortable. I would recommend any of his classes.


Peanut Sauce, Peanut Sauce, Peanut Sauce, Peter's peanut sauce was amazing! I'm gonna put it on everything. I could just eat the peanut sauce by itself but now that I've learned to make it I'm gonna put it on so many things.


The black pepper shrimp was delicious and something I will definitely make again. I love asian flavors but I was intimidated to cook it. Chef Peter made it less intimidating and I'm excited to take what I learned and apply it to my home cooking.


We made the beef satay, it was wonderful. Sweet, salty and just a little bit of heat. The pairing with the flavorful coconut rice was excellent. Peter was very patient with us, I did not know how tough it was to put meat on a skewer and he made it look so easy. We will absolutely be trying these recipes at home.


Cooking was so much fun. I learned some kitchen tricks that I'll use again. His place was cute and the food was delicious. My favorite was the peanut sauce. Yummm!


Had an amazing experience with Chef Peter. We tried the Mee Goreng and Fried rice. The food was perfect and the cooking lesson was fun and entertaining. He really knows his stuff! Lots of interesting flavors and really seemed to be authentic. Spicy, flavorful and delicious. Would definitely rate the Five Stars! Well worth the price.


I love cooking but southeast asian food isn't something I typically make. Learning how to make black pepper shrimp, coconut rice, sambal green beans and roti were new experiences for me. I wish I had earlier. They were all delightful. Just so full of flavor. Chef Peter was easy to work with and very insightful.


Chef Peter was super patient. My wife and I are new to cooking but Chef Peter made us feel very comfortable and it was way easier than I thought. We learned some neat kitchen tricks and had a delicious meal. I really couldn't have asked for a more enjoyable night.
Meet your chef
---
Upon returning from a backpacking trip through Southeast Asia, Chef Peter began his foray into the culinary world and opened a Malaysian-inspired street food restaurant. Chef Peter's success has been featured in the Seattle Times, Seattle Met, The Stranger, and featured on the Food Network. His enthusiastic personality and knack for exciting cuisine are packaged together and offered in the form of incredible cooking classes.
Flexible booking: Cancel or reschedule this event's reservation for free up to 48 hours before the event.
This experience is not refundable as it includes a meal kit.
Chef Peter will travel to guests within Seattle for this experience.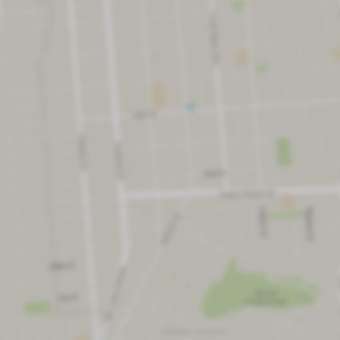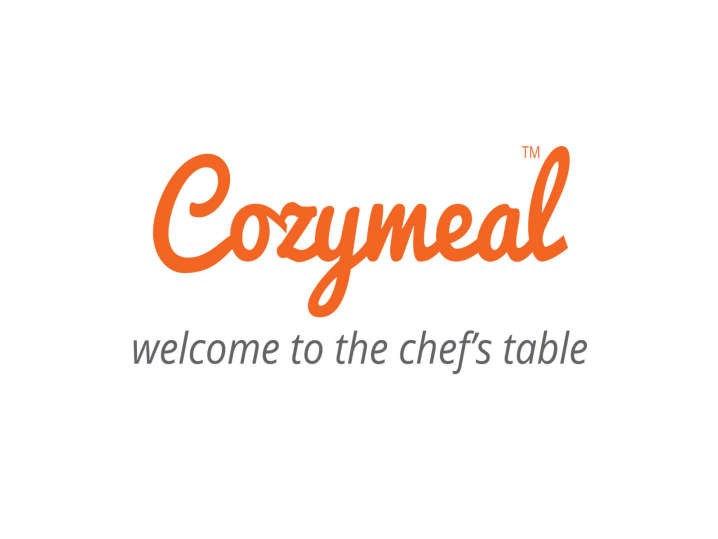 This website uses cookies to enhance user experience and to analyze performance and traffic on our website.
We also share information about your use of our site with our social media, advertising and analytics partners.
This website uses cookies to enhance user experience and to analyze performance and traffic on our website. We also share information about your use of our site with our social media, advertising and analytics partners.
Accept