Online Cooking Class - Beginner's Guide to Making Sushi
Online Cooking Class - Beginner's Guide to Making Sushi
49 reviews
49 reviews
Join Chef Made Master and learn the basics of making all things sushi at home.
During this live and interactive online sushi-making class with Chef Made Master, you will learn the tips, tricks and trade secrets needed to prepare four different types of sushi right in your own kitchen. Chef Made Master will instruct on various easy-to-master sushi-making techniques, including rice preparation and knife skills, so you can start making everything from the classic spicy California roll to salmon roses and nigiri at home!
Cooking class is fully interactive.

Chef accompanies you throughout the entire process.

Ask as many questions as you want!

Order ingredients online and have them delivered to your door.
Salmon Roses
With avocado
Spicy California Roll
With imitation crab, avocado and cucumber
Salmon Nigiri Sushi
Temaki Handroll
With imitation crab, tuna and cucumber
Recipes

Recipe links are sent in your booking confirmation.

Ingredients

Ingredients can be adapted for dietary restrictions or lack of availability and can be delivered by your preferred local grocer with the link below.

Technology

Connect with the chef using Zoom on your computer, tablet or mobile device.

Class Participation

Chime in with questions through audio or chat. Use of video is optional.

Class Size

Public class sizes are between 4 to 20 connections to provide an opportunity for all guests to participate and ask questions. Private classes can accommodate up to 498 guests.

Event Duration

1.5 hours

Labels

Asian, Beginner, Japanese, Mother's Day, Pescatarian, Sushi Making
---
Ingredients
Tuna
Salmon
Imitation crab
Cucumber
Avocado
Sriracha
Japanese mayonnaise
Sugar
Pure vinegar
Salt
Sesame seeds
Dried seaweed
Medium grain sushi rice
Kitchen Equipment
Knife
Towel
Sushi mat
Rice cooker
Water
Cutting board
Plastic wrap or large Ziplock bag for sushi mat
Cozymeal guest reviews for this experience


Chef Made is clearly a sushi expert and guided our group through the steps to prepare and make and the sushi. He was always happy to help answer questions and checked in with us as we progressed. We had to scramble a bit to gather bowls and plates as we went along, so it might be handy to let participants know ahead of time what to set out beforehand.


This is a wonderful class! Chef Made was a very good teacher. He was easy to follow and made the class a lot of fun. The sushi was delicious!


Bit of a tough time with the accent, but very friendly, knowledgeable and we had a great time and learned a lot!


Fun class!


Had a little trouble getting logged in but it was truly a great time for my husband and I. It was nice to see other people chime in with questions and the Chef was wonderful and polite and great conversations during the experience. Would definitely do again!


We had alot of fun learning to make sushi with Chef Made. He explained everything well and was a pleasure to joke with. Perfect Date Night. I would highly recommend this class.


Chef Made's instructions were easy to follow, and the food was delicious. Perfect introduction to how to make sushi.


Chef was great- explaining and providing the Japanese name of the various elements of Sushi.


Such a great opportunity to practice a new skill.


Our family of four (including two kids aged 6 and 8) loved this class! Chef Made was engaging, patient, knowledgeable and fun. Our sushi was delicious, and we feel like we can now make this on our own. Thanks, Chef!
Cozymeal guest reviews for other experiences with Chef Made Master


We've now taken Chef Made Master's sushi courses multiple times, and every time we learn a lot, have a great time, and eat a ton of sushi. He's so good at leading the courses - really nice guy, and he's incredibly talented.


Absolutely delightful. We're already considering getting the next level up


Chef Made Master was very patient and friendly with all of our questions and taught us a multitude of sushi cultures! Lots of techniques were taught by Chef Made Master, and he also helps you learn how making sushi can be so easy! My lady and I had a lot of fun with Chef Made Master!


Very knowledgeable about sushi and all the components that make up the dishes. He has incredible technique, we learned a lot during our session!


Chef Made was fantastic! He was personable, patient and made everyone very comfortable making sushi. I highly recommend him.


Chef Made created such a fun experience around making sushi! We learned a lot about the art and had fun getting our hands sticky. The ingredients were super fresh and our lopsided (oops!) sushi rolls were delicious. Would definitely recommend to anyone.


We had a great experience in Made's class. We had never made sushi in any professional way before. He took his time to explain everything to us, including writing a few things on a white board. His knife skills were VERY impressive and he made several funny jokes to make us all feel relaxed. The sushi came out delicious, and we are confident that we could make it at home now. Our only suggestion would be to add some light background music so there won't be complete silence in the pauses between steps or while eating. Overall, we had an amazing time and would recommend Chef Made's Maki Mania class to others.


What a great experience! Chef Made was a fantastic teacher and we had a great time. He showed up with everything we needed and then walked us through every step in the process expertly. He was friendly, funny, and easy going. I would recommend enthusiastically and without reservation.


AMAZING EVENING!! Chef Made lead a great GREAT class! I highly recommend this to anyone who likes sushi. I would 1000% do this again. I wish I could rate Chef Made more than 5 stars because he deserves 5,000 stars.


We went as a team building outing for our department and it was a really fun event! Chef Made Master did a great job. Plenty of food and great at accommodating various dietary restrictions!


Chef Made is excellent, we loved his class so much that we booked him a second time for our friends. All the food was amazing. We can't wait to book him again for other events.


An incredible chef who is patient and fun to work with.


We loved making ramen with Chef Made Master! He gave great insights into the process and history, and even sent us al the details and recipes in follow-up which I so appreciate. Thanks again!!


My girlfriend and I went to Chef Made Master's house and even though it was just the two of us we had an absolutely great time. Chef Made was a very gracious host and obviously a great teacher as well. He did a good job of making the class fun, and the sushi we ended up making was delicious, so I definitely recommend booking this class with him if you're looking for a fun way to learn how to make (and eat!) some sushi.


Chef Made was fabulous. He was fun, patient and so skilled and wonderful. We loved every minute and felt so proud of our creations!


Chef Made was absolutely amazing! He was so patient and informative. The boys and I had a great time. We will definitely be back!


Chef Made is a fantastic chef, with a passion for cooking and teaching. He was very helpful and patient, as my son (10) and I were learning how to prepare sushi for the first time. We had a blast! And the sushi was delicious! We are looking forward to preparing sushi at home I would highly recommend it!


Chef Made Master was AWESOME! He was extremely welcoming and friendly, explained sushi terminology and history and taught us the right want to prepare rice! The recipes were simple but elegant and we made so much food we couldn't finish it all. My wife and I had the perfect date night. I would recommend him and the cozy meal experience to everyone.


Chef Made made it a fantastic night for all of us. He was patient teaching six neophytes in the ways of making sushi. If you are a sushi lover , you will not be disappointed ! Many thanks for such a fun time.


I took the intermediate sushi making class with Chef Made Master in his home. First off, his home was very clean and inviting with individual stations for me and my boyfriend. When we were arrived, we were super excited to experience this private cooking lesson! Chef Made Master was a very knowledgeable and patient sushi instructor. From preparing the rice to rolling the sushi, this class encompassed all the skills needed to make sushi. We learned how exactly to mix the rice with vinegar along with the different types of knife cuts for the various ingredients. He took his time in explaining the processes and also helped us if we ran into any problems. All of the food that we prepared was delicious and I would definitely take another cooking class with Chef Made Master!


What an amazing experience! Chef Made is a sushi EXPERT! He was kind, patient & made sure we had a good time while making a delicious meal! We couldn't have asked for a better birthday surprise for my mom!


We had a great time and experience! Chef Made Master was very knowledgeable and patient.


Chef made master is a wonderful teacher who is extremely knowledgeable about everything involving sushi making! We had an incredible time in the kitchen hanging out and making sushi with him. Most of all he's an extremely kind, humble, and welcoming person who really made a birthday super special. Awesome experience with a superb chef/teacher/human!


Excellent experience! Chef Made was a patient and kind instructor and taught us all about the sushi making process. We would work through sections of the menu and then take breaks to eat. It was nice that he would adjust the process based on what we were excited to do. More than enough food, we had to take some home and he gave a bottle of sake as a gift. Highly recommend.


Made was awesome. He was very friendly, great for both beginner and advanced chefs, and was a great instructor / chef. Highly recommend for all types of groups.


Made was awesome! He was very kind and informational, and took his time guiding us through the entire process. The food was delicious (especially the sesame sauce), and we left with new knowledge and full stomachs. I would definitely recommend it to anyone.


Very friendly and considerate. Thank you for such a fun time!


Chef Made Master is both a skilled teacher and a kind, easy-going person. Though it requires many years of study to master the art of sushi making, Chef Made Master makes it fun and accessible for all levels. He was also extremely prompt and courteous. Would recommend him to anyone!


Chef Made was an absolute stud, and we learned a ton and ate a ton. Highly, highly recommended.


We had a wonderful time with Chef! Would definitely recommend! We made excellent sushi and the time flew by


Super nice, awesome at answering questions both about sushi nd food in general!


Chef Made Master provided us with an unfortgetable and invaluable experience, and we would highly recommend him to anyone. He was so kind, helpful, and encouraging as he patiently instructed us in the art of making sushi. He took time to explain and demonstrate things, while allowing us to be entirely hands on. He is clearly born to teach. He was so knowledgeable about his work, and we learned so many cool things about sushi in general by just talking with him throughout the evening. The atmosphere was positive and relaxed, and we really felt like we were hanging out with a friend. The amount of food he brings is practically bottomless too, so we had tons of amazing leftovers! Best of all, we actually feel like we can make proper and delicious sushi for years to come, all thanks to his help. We feel so lucky to have stumbled upon him! Hire him, you won't regret it :)


CHef was warm, friendly, knowledgeable, and truly made it a wonderful experience!


What an awesome experience with Chef Made Master! He was very patient, answered a ton of questions that we had, and taught us how to make a fantastic meal. We had SO much food, with a lot of leftovers. It was a fun, interactive, engaging, and relaxing evening. I can't recommend him highly enough!


A wonderful experience. Chef Made was a good teacher and helped to de-mystify sushi. With 4 people it was a LOT of food.


My girlfriend and I had a fantastic time making sushi with Chef Made, there is not enough space to say all of the great things! Chef Made was a perfect teacher - he gave us very helpful guidance, encouragement, and made the experience unforgettable. If you have any interest in making sushi, we would highly recommend this experience!


Chef Made was truly an amazing experience. He came with all the materials necessary and taught us everything we needed to know about making sushi. He even went out and brought Toro (Fatty Tuna) because it was my favorite. He kept in great communication the entire time, was very polite and kind, and also brought us a bottle of sake as a gift. If you're still reading this, do yourself a favor and book him now!


Chef Made is a living and walking example of pure perfection. My friend and I enjoyed ourselves tremendously. He's very knowledgeable and hands on but most importantly very patient, encouraging, superb customer service and satisfaction. Great sense of humor and charm.


Making sushi is an art form. From the cooking and handling of the rice to slicing raw fish, every chef has his own style and techniques. Chef Made is not different. And it is very obvious that he honors and respects his craft. Watching his knife skills at work is almost like watching a ballot. He does't just build unique and visually impressive dishes, he creates and crafts them. And then there is the melding of favors. Chef Made combines traditional sushi styles with new and innovative flavor profiles that he has formulated. That makes watching Chef Made work is the fact that he does all this while keeping up a conversation with his guest. He is shy at first, but its obvious that he likes to engage with his guests, discussing raw fish varieties and why each is used in a a specific dish. Getting to know him is easy. Just ask him about drumming, his other passion.
Local Grocer Delivery Available!
$ 39 Per device
90-minute class hosted on Zoom. Tax included.
---
Meet your chef

---
Chef Made Master is a renowned sushi chef known for creating stunningly beautiful and flavorful plates of sushi. He has gained experience in a number of sushi restaurants across the country, beginning as a sushi helper and working his way up to his currently coveted role of head sushi chef. His calming, yet energetic demeanor makes him an outstanding host to a number of memorable cooking classes and culinary experiences.
Other Online Cooking Class Experiences you may like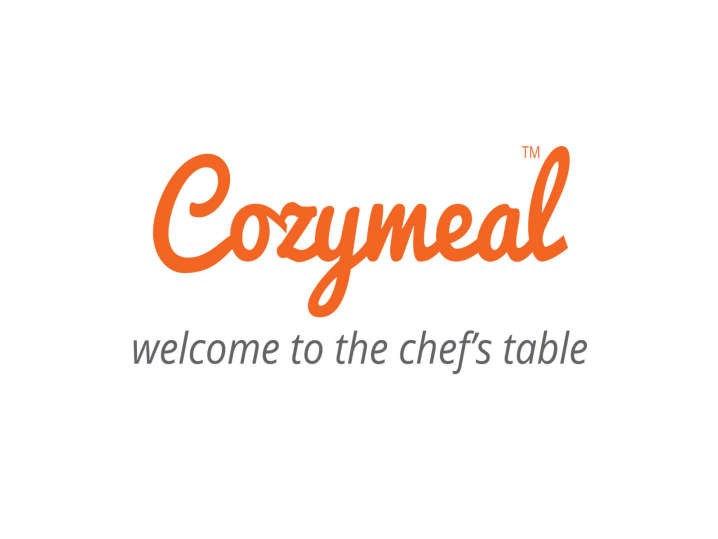 Want Even More Culinary Inspiration?
Exclusive deals, cookbooks and our best tips for home cooks — free and straight to your inbox. PLUS: 500 Rewards Points.
YOU'RE IN!
Thank you for signing up for our mailing list.
© CozymealTM, Inc. 2013-2021 - Phone: 202-905-2991
1300 I Street NW, Suite 400E, Washington, DC, 20005