Online Cooking Class - Cooking With Wine
Online Cooking Class - Cooking With Wine
135 reviews
135 reviews
Explore wine-infused cooking and drink pairing in this interactive online cooking class with Chef Chris.
Wine is not just great for drinking but also cooking, as you will learn in this live, virtual cooking class with Chef Chris. Over three courses, he will teach you how to incorporate wine into an Italian feast.

Some of the recipes you can look forward to mastering include wine-roasted grapes and herbed ricotta atop crostini, succulent chicken marsala, and a chocolate wine cake with the added benefit of using zero flour.

"Food and wine make a perfect pairing — but wine is a key ingredient in Italian cooking, too. Using easy-to-find ingredients and tools already in your home kitchen, you'll master an intoxicating Italian menu — including an appetizer, main and dessert all prepared with vino!" - Chef Chris
Cooking class is fully interactive.

Chef accompanies you throughout the entire process.

Ask as many questions as you want!

Order ingredients online and have them delivered to your door.
Crostini With Wine-Roasted Grapes and Herbed Ricotta
Chicken Marsala
Flourless Chocolate Wine Cake
Recipes

Recipes are sent in your booking confirmation.

Ingredients

Ingredients can be adapted for dietary restrictions or lack of availability and can be delivered by your preferred local grocer with the link below.

Technology

Connect with the chef using Zoom on your computer, tablet or mobile device.

Class Participation

Chime in with questions through audio or chat. Use of video is optional.

Class Size

Public class sizes are between 4 to 20 connections to provide an opportunity for all guests to participate and ask questions. Private classes can accommodate up to 498 guests.

Event Duration

75 minutes

Labels

Couples, Fun, Gourmet, Group, Italian
---
Ingredients
Whole-milk ricotta
Fresh Italian parsley
Salt and pepper
Crusty bread
Olive oil
Red grapes
Red wine
Balsamic vinegar
Rosemary
Boneless chicken thighs or chicken breast
Sliced mushrooms
Marsala wine
All-purpose flour
Butter
Dark chocolate
Red wine
Eggs
Sugar
Vanilla extract
Kitchen Equipment
Baking sheet
Sharp chef's knife
Non-stick skillet
Cutting board
Rolling pin
Measuring cups/spoons
9-inch metal cake pan
Electric hand mixer or stand mixer
Metal bowl
Cozymeal guest reviews for this experience

Jeffrey
23 Nov 2020
Good recipes and a lot of fun. Chris took us through step by step, providing interesting tips and insights along the way.

Natasha
20 Nov 2020
So fun! Thank you!

Ruchi
18 Nov 2020
Loved the class. Attention to detail was spot on and enjoyed the class very much!!

Joseph
17 Nov 2020
What a great chef! Second time taking a class with him just as good as the first.

Nadine
06 Nov 2020
This was a very fun evening with Chef Chris . I enjoyed the experience of cooking new things.

Josh
06 Nov 2020
great session! Chris is very knowledgeable and entertaining with some of language and history of the recipes. Also very patient with the kids and fam. Thanks! Josh

Erik
06 Nov 2020
comfortable presentation style.

Mark
05 Nov 2020
Great experience! Very knowledgeable.

Tiffney
05 Nov 2020
Food was amazing! Family had a blast!

lavater
31 Oct 2020
Chris was kind, patient, and very easy to learn from and cook with. This was my first ever cooking class. I will cook with Chris again. The food was great.

Alan
18 Oct 2020
Chris is very engaged, helpful, and entertaining. Great grip event. Thanks

Linda
18 Oct 2020
It was very enjoyable.

Susan
28 Sep 2020
Chef Chris is a great teacher! He was patient with the group and kept us on track. Plus he is so knowledgeable about cooking techniques and all things Italian. We had fun and learned a lot!!

geri
26 Sep 2020
He was wonderful! Chris helped us, explained why we were doing something not just how to do it, and he had fun stories to share along the way! And oh my, everything was delicious!,

John
18 Sep 2020
Great job. Very professional. Would take another class with Cheif Chris.

Deborah
13 Sep 2020
1. Excellent Marsala recipe and instructions 2. Loved the Crostini recipe Chris is friendly and engaging. Improvement areas: 1. Reduce the number or recipes. I didn't make the cake so felt like a more relaxed pace (Last time I did 3 recipes). The time is too short for one person doing a full recipe (3). 2. I have also noticed that in both my classes the Chef did a single portion of the entree recipe so the time required for him to complete is less. In the future I will do the same. I suggest that you note the options in the instructions.

Michael
11 Sep 2020
Great class. Fun. Ended up with a tasty meal. Picked up a few good tips.

Russell
05 Sep 2020
Fun class! Chris is a great chef and instructor.

Emily
25 Aug 2020
Chef Chris was great; he shared cooking tips and tricks as well as some wine history to go along with the dish! We had measured and prepared all of our ingredients ahead of time yet there was certainly time to do the prep and measuring along with Chef Chris during the class (which lasted just under 2 hours). 100% recommend as a fun and engaging quarantine activity!

Kyleigh
25 Aug 2020
Easy to follow, thorough instructions, and a lot of fun!

Jule
24 Aug 2020
Wonderful class! Chris gives you the history of this cooking style, well as tips on technique as he guides you through and is happy to answer any questions. The class felt well-paced and dishes are certainly are tasty.

Teresa
24 Aug 2020
My wife and I truly enjoyed the two hours cooking with wine and the hours afterwards eating the delicious Crostini w grapes & herb ricotta, chicken Marsala and GF chocolate cake. Each wonderful and will make again for self and friends to impress!!

Alison
02 Jul 2020
This was a fun participatory cooking class with co-workers. Delicious 3 course meal, easy enough for everyone to prepare. Chris was super nice, informative and efficient! :)

Priya
01 Jul 2020
Chef Chris was great! It was easy to follow his instructions and he provided very good information. He was happy to answer any questions. The recipes were easy to execute and the results were delicious. It was an enjoyable experience overall.

Lucy
25 Jun 2020
We had a great time learning how to cook with wine from Chef Chris. He's very clear and easy to follow and a lot of fun! Would definitely recommend!

tracey
10 Jun 2020
Very knowledgeable! Fun and easy recipes!

Amy
08 Jun 2020
He was AMAZING! so technically savvy and so patient. Thanks so much, Chef!

Ginger
08 Jun 2020
It was a fun class. Yummy recipes. Perhaps too much too many recipes for the time window. Thanks!

Pam Parenty
03 Jun 2020
Awesome experience, and thanks for showing us how to make our own double broiler ???

Antonella
02 Jun 2020
Excellent experience with a Great Chef! Thank you ?
Cozymeal guest reviews for other experiences with Chef Chris

Julie
23 Nov 2020
Chris was excellent with his interaction with each guest, easy to follow and the desserts came out perfectly

Fatima
23 Nov 2020
Chef Chris was a good teacher, I had a lot of fun making homemade ravioli

Mike
22 Nov 2020
Was a great learning experience with Chris! Made homemade pasta for the first time ever, and turned out great! Would definitely do this again!

Karen
20 Nov 2020
Chef Chris was very kind, and for the most part patient with our group. My review is mainly due to the lack of information we were provided around the ingredients and how to prepare for the class. Unfortunately, the list that we were given did not include some key ingredients, like a butternut squash or parsley which ended up being crucial for the dish we were making. On top of that, it would have been nice to have a clearer idea of what we could do in advance to prepare our ingredients for the class. It seemed like it would have been easier to have pre chopped squash, garlic, and other ingredients. I found that I had to leave several ingredients out of my recipe because I simply didn't have time to chop them.

Holly
20 Nov 2020
Chris was very skilled to teach this class and he was fun to work with! Perfect for tired and burned-out professionals who want to focus on something enjoyable. He was very interactive and I picked up on new tips to enhance my skills at home.

Judy
19 Nov 2020
Such a fun team bonding event and Chris was a great teacher

Michelle
19 Nov 2020
Chef Chris was awesome! He was very patient and thorough, and walked us through every step of the ravioli making process. I would have never tried to make something like that on my own, but with his help, we had a very tasty dinner! Thanks Chef!!

Alicia
18 Nov 2020
Had a great time!

Yogita
11 Nov 2020
Wonderful experience, great recipes and very patient with the group! Chris did an incredible!

Wick
11 Nov 2020
Chef Chris was great... appreciated his class.

Melanie
11 Nov 2020
Chris was kind, personable, knowledgeable and patient. Our team had a wonderful evening!

Katina
08 Nov 2020
We had a lot of fun making raviolis with Chris. He did a great job explaining each step and the final product was delicious.

Alex
08 Nov 2020
Chris was really great! The ravioli came out tasting amazing!

Lea
23 Oct 2020
Chef Chris went beyond our expectations and made the recipe fun and easy!

Joseph
23 Oct 2020
What a great instructor! His pacing was excellent. We learned a bunch and we'll definitely take additional classes from Chef Chris.

Darcy
20 Oct 2020
I had SO MUCH fun with Chef Chris! He made the class a blast, delicious food, and went over time for us! It was unexpected and so appreciated! Thank you Chris!!

Eva
17 Oct 2020
Chef Chris was awesome! The entire 3-course meal was so thoughtfully prepared from easy-to-source ingredients and yet it was one of the most delicious dining experiences we've had. We also picked up a couple of awesome kitchen tips (cracking eggs, chopping parsley). The musical interlude by Chef Chris' husband Todd was an awesome addition. Will be making this recipe again and again :)

Christian
12 Oct 2020
Had a great time!

Mark
04 Sep 2020
My guests had an amazing time! You can tell Chris taught prior to leading these virtual classes. He was very patient and informative. I will never crack an egg the same!

Deanna
31 Aug 2020
Chris was amazing! Very patient and made it fun :)

Angela
31 Aug 2020
Great class! The recipes were wonderful and Chris was a great instructor. Wonderful team building event.

Danielle
29 Aug 2020
Had a great time reconnecting with team members and also had an excellent meal!!

Lauren
26 Aug 2020
This was an awesome event for covid timed Bachelorette, thanks Chef Chris, dinner was delicious!

Mark
19 Aug 2020
Everyone loved this class!

Shari
17 Aug 2020
The class was great and Chef Chris made it very easy to follow along and gave plenty of help and interesting commentary along the way. A very fun event for our team, everyone had a great time.

Holly
15 Aug 2020
My mother and aunt absolutely looooved this class ? Said it was well organized, fun and informative !!!!! Their ravioli dishes came out so beautifully!!! Thank you very much !!!

Elana
14 Aug 2020
Chef Chris paces his class very well, is patient (doesn't mind repeating or slowing down) and gives good tips as well. Even though we aren't gluten free, it's great to have some go-to gluten free desserts when we need to accommodate others' dietary restrictions/preferences. We've already signed up for another class with Chef Chris! Thanks!!

Shannon
09 Aug 2020
Some technical difficulties, but Chef Chris was a great teacher, and our tortellini turned out pretty well!

Keely
08 Aug 2020
Chris was great, super engaging and helpful. Also really loved the opera interlude! A really fun evening, and something different. Both my husband and really enjoyed it!

Katie
07 Aug 2020
Chris was a delight. Our pasta flavors were great. My noodles were a bit too thick but a great learning experience

Amber
03 Aug 2020
Chef Chris was very thorough! Everyone really enjoyed the class!

Carol
01 Aug 2020
Great!!

Carol
31 Jul 2020
Loved it! Very successful! Ate for dinner and loved both stuffings. Clear and easy instruction.

Tracy
29 Jul 2020
The chef was also incredible. Chris was incredibly personable and fun but also extremely informative and patient. I appreciated the description he gave to each step so we knew what to look for or feel for in our meal prep. I never felt rushed or overwhelmed and couldn't believe how fast the time flew by. He definitely has a teaching style that was easy to follow to get incredible results. I am so glad that I have found Cozymeal and the online classes. As someone who loves to cook and learn new recipes, it will be something I visit again.

Erin
27 Jul 2020
Well organized and well taught.

Carol
25 Jul 2020
The class was great. Liked doing it with my isolated neighbors. Fun, relaxed, well instructed. Loved Chris's positive style. I was concerned that my ravioli did not look like his and were squishing out the sides but it did NOT spill out when cooked asd was great. Cooked the ravioli and then just mixed with fresh tomatoes, basil and a bit of oil...GREAT TASTING. I used the leftover scraps to make great thin noodles.

Laura
25 Jul 2020
The ravioli class was easy to follow along and fun! Really enjoyed it. Thank you, Chris!

Mrs.
25 Jul 2020
A REALLY FUN TIME, good food and a great teacher!!! THANKS

Mrs,
24 Jul 2020
Chef Chris was great. Took his time explaining the process of handmade Ravoli. Although mine did turn out as amazing-looking as his they still tasted terrific! Looking forward to taking another virtual class with him.

Laura
22 Jul 2020
We had a great time with Chef Chris. He did an excellent job teaching us how to make pasta. The food was delicious and the entertainment was amazing!

Karina
18 Jul 2020
The class was great. Tasted like an authentic tiramisu. Able to ask questions and calm environment.

Amanda
10 Jul 2020
Chris was great!!

victoria
08 Jul 2020
We learned a lot and had a great time preparing and eating the food we made. Chef Chris was a great teacher and a lot of fun.

Melissa
29 Jun 2020
I had a great time making pasta with my Dad for his birthday! Thank you Chef Chris. I hope to do more classes with you.

Evelin
28 Jun 2020
Chef Chris was awesome!! He gave us a history and geography lesson while we learned to make pasta. Thank you

Tessa
27 Jun 2020
Such a fun time! A super unique and interactive experience, a great way to celebrate or just spice up your dinner routine.

BILLIE
27 Jun 2020
I bought this for my husband for Father's Day and he really enjoyed the session! Chef Chris' interactive practices were great! I peeked in to help clean as he went along and enjoyed as a spectator.... I may participate in other classes for couple, kids, and individual now that I see how productive and easy it was. Than you Chef Chris!!! Can't wait to taste my husband's creation!

Amy
25 Jun 2020
Chris was so patient and great at helping us solve our problems! He was very knowledgeable and dropped fun facts about pasta throughout the lesson :)

Vivian
23 Jun 2020
Delish?

Sarah
17 Jun 2020
The class was well formatted and structured. All of the questions asked were answered with extra tips and background info. We were able to modify the recipes to be vegan.

Amber
17 Jun 2020
Had a great time, food tasted amazing!! Opera song was a bonus!

Robert
07 Jun 2020
My girlfriend Michele and I did the class yesterday. Chef Chris was great in his directions and in showing what he was doing. He answered all questions with patience. I am fairly new to cooking and usually stress unduly. This was relatively stress free despite some mishaps on our end and very productive. The meal was great and I look forward to other classes. Thanks Chris

Michele
06 Jun 2020
We had a great time. My partner is just starting to cook and we assumed we would divide the work, but I sprained my hand and he had to do everything. And he thoroughly enjoyed it, too, said he can see us making fresh pasta again. Great instructor. great menu and a geographically diverse group--another plus. Thanks!

Dana
06 Jun 2020
This class was challenging and fun. You learn new things including how to make delicious pasta for the first time. The opera singer was brilliant. Pace was great if you prepare well in advance. We would definitely take another class with Chef Chris. Many thanks!

Leticia
04 Jun 2020
Chef Chris is such an excellent instructor we signed up for a second class from him. He explains and demonstrates each step very well. I'd highly recommend him!

Leticia
04 Jun 2020
Chef Chris did and excellent job teaching us how to make tortellini online. He is extremely patient and teaches each step in an extremely understandable manner. I would highly recommend his classes.

James
30 May 2020
I had a really good time - got to do some cooking with my family (even if it was from a distance) and made some really excellent food. In fact, I've already made this dinner a second time, it was sooo good. Thank you

Molly
29 May 2020
Amazing. Chris is an afternoon excellent teacher, warm, funny, and a great chef. We loved this experience. The Italian opera was such a treat!!

Beth
23 May 2020
I enjoyed the class, learned some cooking tips and will make all 3 recipes again soon! thanks Chris-Beth

Lisa
20 May 2020
It was fun and the pasta we made was delicious !

Katherine
28 Apr 2020
Chris was great. Very knowledgeable and took the time to make sure all of the participants were keeping pace. Would definitely take a class with Chef Chris again!

Megan
21 Apr 2020
This was so fun! We took a pasta making class virtually and it was so much easier to follow online than I expected and still felt engaged in the class. Highly recommend!

Stella
14 Apr 2020
We took an online ravioli class with Chef Chris and had the best time. He was patient, knowledgeable and detail oriented. There were 12 couples in the class and he made sure to give each of us individual attention and answered all of our questions. The online class was a great way to bring friends and family from all over together and we plan on doing another one very soon. It was also a lot better than just streaming a video as the interactive aspect makes all the difference. Thanks Chef Chris!

Lguido
09 Apr 2020
Chef Chris is great! We did a (virtual) French cooking class via Zoom for my husband's birthday with a group of friends. It was delicious and Chef Chris gave clear instructions throughout. He made it a fun night for all of us. Highly recommend!

Kelsey
08 Feb 2020
Great experience with a great chef! We loved the cuisines and felt comfortable learning and asking questions. The foods were unique and delicious.

Christina
25 Jan 2020
Our family was gifted a Cozymeal class from family for Christmas. Our teens wanted to learn to make authentic Neopolitan pizza. Chef Chris was kind, welcoming, organized, prepared and patient. We had our vegetarian requests accommodated and everything was delicious! We had a great time bonding as a family and we loved trying something new and different.

David
20 Jan 2020
Great experience. Chef Chris was an excellent host and teacher. Very friendly and knowledgeable. We had a fantastic time.

Brittany
30 Dec 2019
Great time and great food!

Charles
09 Dec 2019
Very enjoyable to work with! Great atmosphere and excellent stories behind the food. Thank you for a fun evening!

Riley
24 Nov 2019
If you've never taken a cooking class before, I highly recommend Chef Chris! His class was simple but made a delicious meal. Making our own pasta at home is much less daunting after a lesson from Chef Chris. The class was a anniversary gift to my boyfriend and he loved it.

Michelle
10 Nov 2019
Chef Chris was a fantastic and knowledgeable guide to the techniques and flavors of Tuscany. We had a wonderful time creating and eating this beautiful meal and getting to know Chef Chris. We both recommend this experience with Chef Chris and look forward to cooking another meal with him!!

Dominic
16 Oct 2019
Class was great! Chef Chris was really interesting to talk to! His knowledge of the food is clear! I liked his approach to work from texture / visuals and less from a recipe! It was a little expensive, but otherwise great!

Cheryl
23 Sep 2019
Awesome experience Will do again

Kevin
26 Aug 2019
We really enjoyed our experience with Chef Chris. It was an intimate setting for 6 people, so even when one person handled one part of the meal execution, everyone could learn from it. Chris was extremely knowledgeable and could answer all our questions thoroughly, so we learned a lot. I also like the style of teaching where we're not taught to just follow a recipe, but instead taught to cook by scent and taste. The one recommendation I have is that because we started with making the dessert first and didn't get to the appetizer until later, we didn't have anything to eat until about 1.5-2 hours into the class. I understand from a meal prep perspective it made sense, but we were pretty ravenous by the time we could munch on the appetizer. Maybe some cheese and crackers/bread at the beginning would help, or start with the appetizer dish? Still we thoroughly enjoyed the experience and plan to return again. Thanks!

Irina
24 Aug 2019
Such a wonderful experience! The food was great and Chef Chris was so friendly and knowledgeable. 10/10 recommend!

Antoinne
19 Aug 2019
Chef Chris was very fun and informative. Food came out really well. We were allowed to do a lot of the prep and cooking. Looking forward to the next class already!

Karen
29 Jul 2019
Had a great time!

Shade
12 Jul 2019
This was a great experience for me and my co-workers. I don't really like tomatoes, pasta, or coffee, YET I ate everything single thing we made because it was absolutely delicious. I never knew how good home made bruschetta, spaghetti, and tiramisu could taste. He broke the recipes down so well that I feel confident I could go home and do all of it myself. I learned so much from him and can't wait for our next class with Chris.

Carla
30 Jun 2019
We did this for a Girl's Day Out and had a BLAST. Such a fun experience. We learned a lot, the food was delicious and enjoyed an afternoon of fun conversation. I would absolutely cook with Chef Chris again.

Jonathan
18 Jun 2019
Myself, my wife and another couple decided to do this for a fun date night. While we did have fun, we did not cook. In fact we did not "Cook" a single thing. We cut all of the vegetables up for Chris to cook. It started with him making a couple types of salsa. Unfortunately, he only had about 20 tortilla chips for 6 people. We couldn't eat the salsa. There was a little awkwardness with an AIRBNB guest ordering Uber Eats as well coming through the area we were in. Finally, to making the Flan, it was already made. We were told we didn't have time to make it. In my opinion when you sign up for a "Cooking Class" you "COOK". The 6 of us did not touch a cooking device and dessert was premade or purchased. The appetizer was useless as we had not way to eat it. BTW we were told that the recipes would be emailed to us the day after. We have not received anything since.

C
17 Jun 2019
Chef Chris was very knowledgeable and friendly. We had a fun night cooking/eating in his home kitchen. The food was very good.

David
04 Jun 2019
Great time

Kameron
23 May 2019
Had an excellent time! He's very knowledgeable and very detailed about the dishes. Definitely will be back!

Fevi
01 May 2019
Cooking with Chris was a great experience... From the cooking, the conversation, the atmosphere and overall experience... Everything was phenomenal. He gave us a great experience and an amazing memory. He definitely knows what he is talking about and we plan to cook with him again.

Jack Trakowski
22 Apr 2019
My wife and I had a great time cooking with Chris. We learned some history about where the dish originated and the nonna's who made it. Great fun! We will do it again.

Giannina
19 Apr 2019
We had a great time! Thank you!

John
14 Apr 2019
Chris did a fantastic job in accommodating our group for a special birthday celebration. He was courteous, knowledgeable, and welcomed our merry band into his home for a truly memorable evening. The dishes he selected were thoughtfully curated - not too quotidien, but also not too complicated that we couldn't replicate - and each dish had a story behind them. I would definitely recommend the orecchiate menu option to anyone interested in a simple yet flavorful dish!

Neda
28 Mar 2019
Chef Chris was VERY knowledgeable about his craft and educating us on the food, preparation and even the rich history of the food's origin! He was very courteous and patient with those who do not cook, a lot; and guided us through several hands on tasks, ensuring that we enjoyed the event. He even took care to ensure our dietary needs and the BEST part was that the outcome was a delicious meal our team enjoyed eating :-) We had an amazing time and would definitely recommend for professional and personal events.

Liz
15 Mar 2019
Chris was a revelation. We went into this experience not knowing what to expect and were so happily surprised. Had no idea a cooking class could be so much fun! He was part of the experience, he was incredibly knowledgeable, and great company. Along with this the food was incredible. Suggest a million times. Will go again and bringing friends.

Dylan
07 Mar 2019
Chef Chris was both friendly and knowledgeable. He made learning the techniques a fun experience that will stay with us. Thanks for a great time!

Robert
05 Mar 2019
Chef Chris was awesome. This was a surprise date for my wife. The food was great, the experience was hands on and Chef Chris was very engaging. Will definitely do this again.

Rachael
16 Feb 2019
Chef Chris is professional, knowledgeable, and so friendly! You can tell he is passionate about what he does and it shows in his skills, how he teaches, and the food! We had the best date night in taking his cooking class - I would recommend him to anyone!

Richard
15 Feb 2019
Great class. Chris is very engaging. Fun way to meet some new people. Food was excellent!

Daniel
09 Feb 2019
This was an unbelievably fun date night. Chef Chris was just absolutely fun to be arond.

Deborah
03 Feb 2019
I husband I had s wonderful time. So much so that when it was over I was surprised the time had passed. The food was fun to make and my husband stirred something on the stove. Miracles really do happen. This was a Christmas gift from my husband and he got a lot of man points. It was a great gift. I look forward to doing it again.

Daniel
05 Jan 2019
This was a great experience! Would not hesitate to book again. Delicious food and Chris was so helpful and personable. I've taken a few cooking classes in the past but this is the first one that has inspired me to go out and buy new kitchen equipment in order to replicate the delicious food we had.

Samuel
04 Jan 2019
Amazing evening - we learned some great dishes and the food was unbelievable. Perfect date night - Chris is amazing and we will definitely be doing this again!

Meredith
04 Jan 2019
Chris made learning so easy and fun!

Charlie
20 Dec 2018
We really enjoyed our meal with Chris. He was very knowledgeable on both Tuscan cuisine and culture.

Sarah
31 Oct 2018
This is an introductory course into Italian cooking both in fundamentals and by region! Chef Chris is so delightful and the narrates the cooking experience with tradition and ease. You won't be disappointed!
Guest reviews for Chef Chris

CB
02 Dec 2018
The whole experience was like being at your friend's kitchen and being taught to cook. Chris was warm from the moment we walked in and made us feel at home. He lets you do the work which was very important to actually learn the process.

Jaeson C.
09 Nov 2018
I can't think of a better date night than getting covered in pasta dough -- learning how to make ravioli and tortellini from scratch. The food was delicious and Chef Chris was awesome. I can't wait to eat more of this fresh pasta.

Sebastian E.
09 Nov 2018
This has been the third class with Chris that I've attended and -- unsurprisingly -- another winner! The history of the region where the food originated in addition to the dishes themselves were incredible! It's so much fun to meet and cook with people who are as enthusiastic about food as Chris. Do yourself favor and take this class :)

Brian A.
09 Nov 2018
Chris is the BEST! I left the class feeling like all the recipes were something I could recreate at home (I also left incredibly full!). I can't wait to make the broccoli rabe pesto and homemade pasta ASAP. And the focaccia. And the dessert. Basically--everything. I encourage EVERYONE in Atlanta to take Chris' class and not only did I learn a lot but I also had a great time. I attended the class not knowing anyone, but Chris made sure we were comfortable with the new people. We all had a great time. Can't wait to do it again!

Devika
09 Nov 2018
I just took a tortellini-making class with Chris. I absolutely loved it! Everyone was so friendly and supportive and the food was absolutely divine. Chris really breaks down each step into manageable parts so it doesn't feel overwhelming or too complicated to replicate at home. Taking this class with Chris was one of my favorite things I've done in Atlanta. First of all, the food was AMAZING. Chris is an exquisite Chef. Further, the instruction he provides is very straightforward and clear. I was even able to recreate it at home without feeling overwhelmed and anxious! That's huge for me, since I often feel very afraid of my kitchen. Everyone who attended the class was friendly and supportive. I highly recommend going to his classes if you want to feel more comfortable in the kitchen and if you want to eat a lot of extremely delicious food.
Local Grocer Delivery Available!
$ 39 Per device
75-minute class hosted on Zoom. Tax included.
---
Meet your chef

---
After discovering his passion for cooking as an Italian language instructor at UC Berkeley, Chef Chris went on to be the co-founder of a culinary event business, specializing in regional Italian cooking, and then worked as a chef teaching cooking classes for corporate groups, cultivating a 5-star rating. Chef Chris now works with a company providing walking food tours of Little Italy as well as teaching his lauded cooking classes.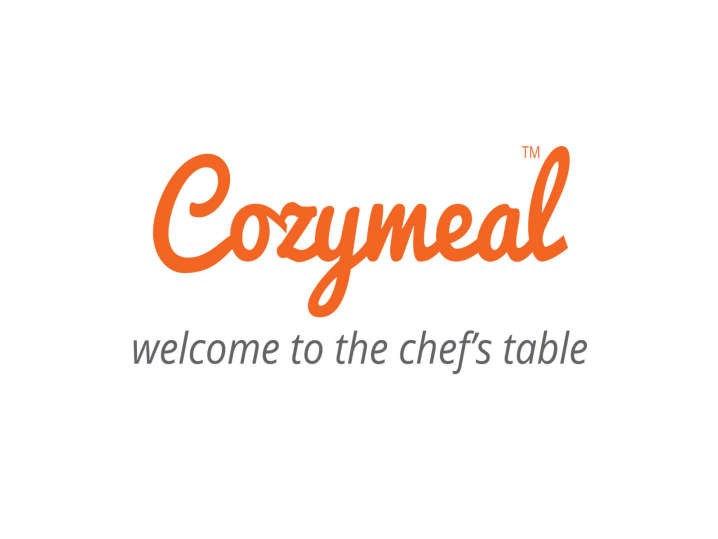 Want Even More Culinary Inspiration?
Exclusive deals, cookbooks and our best tips for home cooks — free and straight to your inbox. PLUS: 500 Rewards Points.
YOU'RE IN!
Thank you for signing up for our mailing list.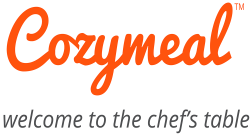 © CozymealTM, Inc. 2013-2020 - Phone: 404-596-5333
260 Peachtree Street NW, Suite 2200, Atlanta, GA, 30303