Online Cooking Class - Pizza Making
Online Cooking Class - Pizza Making
103 reviews
103 reviews
Join Chef Andy in this virtual pizza-making class for home cooks of all calibers.
During this virtual cooking class with Chef Andy, you will learn how to make pizza and Italian bruschetta by hand using equipment and ingredients you are likely to already have on hand. You will begin by learning how to make pizza dough from scratch. Then, you will begin handcrafting your homemade pizzas topped with a bright slick of tomato sauce and fresh, high-quality ingredients like garlic, mozzarella cheese, basil, and more!

"It is not necessary to own a pizza stone or even a rolling pin. This class will show you the fastest way you can make delicious pizza using any pan or cookie tray!" - Chef Andy
Cooking class is fully interactive.

Chef accompanies you throughout the entire process.

Ask as many questions as you want!

Order ingredients online and have them delivered to your door.
Classic Bruschetta
Handmade Pizza
Recipes

Recipe links are sent in your booking confirmation.

Ingredients

Ingredients can be adapted for dietary restrictions or lack of availability and can be delivered by your preferred local grocer with the link below.

Technology

Connect with the chef using Zoom on your computer, tablet or mobile device.

Class Participation

Chime in with questions through audio or chat. Use of video is optional.

Class Size

Public class sizes are between 4 to 20 connections to provide an opportunity for all guests to participate and ask questions. Private classes can accommodate up to 498 guests.

Event Duration

75 minutes

Labels

Adult, Couples, Group, Italian, Pizza Making
---
Ingredients
Olive oil
Garlic
Tomatoes
Basil
Balsamic vinegar
Bread
All-purpose flour
Yeast
Tomato sauce
Pepperoni
Mozzarella cheese
Kitchen Equipment
Cookie tray or pizza pan
Fork
Measuring cup
Bread knife
Knife
Mixing bowl
Pizza stone (optional)
Cozymeal guest reviews for this experience

Denise
23 Feb 2021
Chef Andy hosted a wonderful class. He made it easy and fun - and our pizza turned out excellent! I'd recommend this class for anyone who wants to learn to make homemade pizza in under 2 hours. Totally worth the time and money!

Cameron
21 Feb 2021
We so enjoyed our pizza class with Chef Andy! He took us through each step so thoroughly and taught us some cool new techniques. The pizzas were delicious at the end!

Ranjani
20 Feb 2021
Never thought that making pizza can be so effortless, Chef Andy had some great tips for both pizza and bruschetta. Enjoyed the session and highly recommend it !

Pamela
18 Feb 2021
This was a fun and easy pizza-making class. Thanks to Chef Andy!

Carole
28 Jan 2021
We throughly enjoyed our class with Chef Andy. It was one of the best classes we have taken and we have taken many cooking classes. He offered up some great tips and and suggestions Would highly recommend

Robert
16 Jan 2021
Andy, that was an awesome class. You made it very enjoyable. The pizza came out so delicious. Far better than anything near my house in MD! The bruschetta was really delicious and very easy. Thanks!

jill
21 Dec 2020
Class was great, only suggestion would be to have all the ingredients displayed in the list. Our scheduled time was 1pm but when we logged in were were late - so I'm not sure where the miscommunication was. Overall instructor was amazing - and kept us engaged

Kayla
20 Dec 2020
This was a great class! We signed up for a team event and who doesn't love pizza?! The Chef really made it easy for us to make pizza at home!

Chad
16 Dec 2020
It was really a fun time with my peeps!

Reneze
04 Dec 2020
Chef Andy really guides your through the process for a tasty pizza!

Katie
02 Dec 2020
Andy was great!

Daniel
15 Nov 2020
Great class! Chef Andy made it fun and easy!

Jill
12 Nov 2020
I loved this class. Chef Andy was very patient and did a great job showing and explaining techniques and the recipes. He also discussed knife skills, which was really informative and helpful. The food was delicious and now I totally feel more confident in the kitchen!

Colleen
11 Nov 2020
Great interactive class!

Wanda
03 Nov 2020
Excellent class. The pizza was amazing. Chef Andy is great!!

Debbie
27 Sep 2020
Excellent pizza and bruschetta class!

JoAnn
12 Sep 2020
Andy's pizza class was fun and delicious! He taught us several tricks - especially with garlic - and we all ended up with great tasting pizzas in about an hour. I would recommend this class to anyone who would like to learn how to easily make their own pizza. I love that Andy doesn't follow recipes but instead teaches techniques.

Saundra
12 Sep 2020
Andy was so nice! I will do this again for sure!

Cara
23 Aug 2020
I gave this as a gift and he enjoyed the class.

Cari
01 Aug 2020
What a wonderful experience! Today, my 12 yo son and I took Chef Andy's pizza class. This is exactly what we needed. What a great way to spend time with my kiddo (during quarantine), drag him away from his video games, and do something that we could learn together. Chef Andy was engaging, and made us feel very comfortable -- my kiddo was nervous to do this online, but quickly got comfortable and jumped right in to practice his knife skills. I'm now looking to see what else we can take. Could be great fun with the grandparents too!! Thanks so much, Chef!

Claire
24 Jul 2020
Really enjoyed Andy's pizza class. My husband and I have struggled in the past to make the perfect pizza base but after taking this class we have finally mastered it. Andy's techniques were excellent and easy to follow.

Janalee
30 Jun 2020
We took this class once we first noticed Cozymeal's online classes. Since that time, we have remade this over and over. Highly recommend this class. The results are better than most take outs and with a little preparation could be ready just as quickly.

staci
27 Jun 2020
This was a really fun and easy date night during quarantine! Thanks for making it fun Chef Andy! The pizza was delicious!

Jennifer
15 Jun 2020
Our team loved the pizza class. We all had a lot of fun learning new techniques and enjoying great pizza. Thank you so much for spending your Friday with us!

Gloria
10 Jun 2020
Class went too fast, hard to follow. On top of that, chef was keep asking to present my work by calling out each name. I was still working on it, my hands were not clean to interact with laptop. Also, I have a small kitchen. Need to clean as I go, but there was no time for that. That atmosphere was very stressful.

Daniel
08 Jun 2020
clear, concise, many ideas and short cuts.

Tracy
05 Jun 2020
Andy was awesome. Very personable, energetic. He made pizza-making seem quite easy and fast; learned something new for sure!

John
05 Jun 2020
He was nice, friendly and informative. I would have preferred to have gone over hand stretching out the pizza thinner to get the window pane effect on the dough, but on writing this I'm realizing that would have probably led to a lot of students ending up patching holes in their dough, and as it was everyone had a successful pizza. I think the level of techniques he was showing was appropriate for the mixed group of students. We had a great time, and he was accommodating to all the variations people were making (gluten free, couldn't source yeast, store bought dough etc)

Michael
03 Jun 2020
Andy was great! Thanks for the informative class this afternoon! - Mike

Shailaja
03 Jun 2020
Great class!!

Martha
20 May 2020
We decided to do this live virtual class with chef Andy. We were in 4 households and all of us really enjoyed the class! After the class, Chef Andy agreed to let us stay to visit with each other in a more casual way. The Asian Dumplings were delicious and we will certainly make them again. I highly recommend this activity as a way for families and friends to get together during this time of social distancing!

Josh
17 May 2020
Lots of fun, very knowledgeable, great experience!

Margo
03 May 2020
Great class! Everything was easy to follow along and the instructor was great. I will definitely be taking the class again !

Kimberly
01 May 2020
The class was fun and Chef Andy showed us cutting techniques and provided great cooking tips in general.

Debbie
19 Apr 2020
Chef Andy was amazing! Great teacher. I am looking forward to taking my next Chef Andy class.

Melanie
18 Apr 2020
Chef Andy was great! Gave us great tips to use in our everyday lives in the kitchen.
Cozymeal guest reviews for other experiences with Chef Andy

Maurice Gause
07 Feb 2021
Andy was great and an awesome teacher.

Gloria
02 Feb 2021
My house smelled so good after we cooked the Fried Rice. Instruction was good and well planned out.

Susan
26 Jan 2021
Great class-I've made the same recipes 4 times since

Annette
14 Jan 2021
Great class!

Wendy
13 Jan 2021
Great class today. A true professional

Whitney
13 Jan 2021
I got this class for my parents for Christmas. They LOVED the class! They loved how it was ran, how Andy explained everything, how easy it was to follow along, etc. My mom hasn't left the house (aside from doctor's visits) since June 2020 and this actually made her get dressed and act like a normal member of society, and she was happy about it (when she's usually grouchy). All that to say, thank you, they loved it!

Holly
02 Jan 2021
Awesome class, we really enjoyed it.

Suzette
02 Jan 2021
Chef Andy was lovely but the class inexplicably started at 1:45 when all the scheduling says it was for 2pm. Another student came on late and was also confused.

Dawn
02 Jan 2021
Chef Andy made cooking super easy and was very helpful. I will definitely take another cooking class with him!

Terry
04 Oct 2020
I could not get a connection but when I did it was great. I learned how to make fried rice and it was delicious. Thank you for your patience with my poor connection. It was really a great class and you spoke clearly and slowly and you were very patient

Ryan
18 Aug 2020
What a fun and unique birthday gift for my sushi loving girlfriend! Chef Andy is very personable and knowledgeable in sushi, knife techniques and just cooking in general. He explains every step and let you try it yourself before stepping in if you need some help. Highly recommend him!

S
15 Aug 2020
We really enjoyed this class. Thanks a ton.

Dale
15 Jun 2020
What a fun, entertaining, and educational experience. Chef Andy was a great teacher and quite helpful to everyone. The food was outstanding and made for a high quality hands-on experience. Cool and unique way to celebrate a birthday! I highly recommend Chef Andy for any and all at home food experiences.

Jordan
06 Jun 2020
That was way too much fun! Thanks chef!

Keith
12 Mar 2020
We loved our sushi class! Chef Andy was fun and engaging and we really learned a lot. We'd highly recommended any of Chef Andy's courses! It was such a fun and unique night in and we can't wait to put our new skills to the test.

Annie
11 Mar 2020
Chef Andy was great! Really engaging and we learned a lot. We'd love to take another class with him!

Simon
20 Feb 2020
Fun, delicious, and learned a new skill! Highly recommend Andy.

Chris
19 Feb 2020
Andy provided a great blend of expertise and a laid back attitude to make for a wonderful night with friends. I am still surprised how he taught us to create the flavors with what appeared to be fairly basic ingredients. Highly recommend him for your events.

Cemal O
09 Feb 2020
Andy did an amazing job teaching us the techniques behind Asian cooking! We now have way more confidence tackling Asian style recipes thanks to his class. Highly recommend!!!

Dan
08 Feb 2020
Chef Andy was a great teacher while also being extremely personable. It was easy to feel comfortable in the kitchen while working with him. He made having dinner an incredible shared experience to remember.

Ann
03 Feb 2020
Went with a group from the office and had a great time. And, delicious food that we made ourselves. Chef Andy was very helpful and a great teacher. Mary

Joe
19 Jan 2020
Very fun! Can't wait to do it again.

Ryan
14 Jan 2020
Chef Andy was great! He was personable, energetic, patient and overall a good teacher. My girlfriend and I loved the experience and would recommend it to anyone looking try something a little bit different. We will absolutely look to re-hiring him for future events.

Kathryn E
07 Jan 2020
Chef Andy made learning to make sushi a lot of fun! He was good at demonstrating how to use the knives properly and then stepped back to observe my grandson using them without interference. But he gave him a 'phone-a-friend' option if he needed it! We really enjoyed our class and I highly recommend Chef Andy!!

Jeannie
06 Jan 2020
Chef Andy was awesome, so knowledgable and so personable! This experience was a perfect blend of cooking class, relax, and learn. I would 100% recommend this experience to anyone and I look forward to working with Chef Andy again in the future. Such a fun night!!

Alex
05 Jan 2020
Chef Andy offered a great date night for my girlfriend and I. He was very personable, and made us feel comfortable throughout the evening (even as we messed everything up). Taught not only how to make sushi, but recipes, history, and techniques. Awesome experience and look forward to booking Andy again soon.

Brian
04 Jan 2020
Got my family this class for Christmas. It was so much fun, the food, the experience, and of course Andy made our night great. Would recommend anyone looking for a great cooking experience

Chrissy
30 Dec 2019
Words can't describe how fun this experience was. Chef Andy was AMAZING & very personable - super nice. My friends and I can't stop talking about it. I can't recommend him enough, if you're on the edge about booking this. THIS IS YOUR SIGN! Worth every dollar.

Debbie
27 Dec 2019
This class was so much fun. I gave it to my teen son for Christmas and he loved it. We both learned a lot and Andy is just great--passionate about food, friendly, personable and a joy to make sushi with! I highly recommend this experience.

Lisa
13 Dec 2019
Wow, Andy was amazing! If we could give him 6 stars or more, we would. Andy coordinated the perfect at-home anniversary dinner for my boyfriend and I (Mexican themed!). We made tortillas, tacos, elote, and flan-- plus he accommodated to our allergies when the original menu had shrimp. Andy was kind, on time, fun, and very talented. We learned so many tips and tricks that we'll be using moving forward and overall just had a blast! Thanks Andy :)

Paige
03 Dec 2019
Chef Andy was absolutely wonderful, fun, and personable! He made the sushi process easy and understandable for all levels. He really was a wealth of information regarding the sushi making process and other cooking techniques. I highly recommend him!

Amanda
22 Nov 2019
BEST TEAM BUILDING EVENT EVER! ...and Chef Andy was the reason it exceeded expectations. If you are looking for a place to get together, have a cocktail/soda, talk and bond as a team, learn some laid back cooking technique, and have an event that the whole group is talking about afterwards, THIS SHOUD BE YOUR CHOICE! We had a group of 13 for a corporate team building event, at the Wicker Park Inn venue (which is also ADORABLE!), a quick 15 min Uber from downtown. Our team did the Spanish Paella menu, but honestly I am not sure the menu choice matters much, as the experience of being there and entertainment/conversation/personality Chef Andy provides makes the whole event. Easy platform for communication, Chef Andy is incredibly responsive, even tailored our menu to dietary needs. 110% recommended.

Beth
18 Oct 2019
Chef Andy was fantastic! Personable, fun, informative. We really enjoyed our team building event!! HIGHLY recommend this type of event and Chef Andy if you are looking for a great team experience!!

jamie
18 Oct 2019
Chef Andy made everyone feel very comfortable with their cooking skills, or lack off! He is very personable and professional. I highly recommend him, and wouldn't hesitate to use his services again.

Kyle
05 Oct 2019
Andy was awesome - the sushi was delicious, the class was really helpful, and he was really friendly and professional. It was a really fun night!

Alexine
16 Sep 2019
Chef Andy was so much fun! Easy to learn from and allowed us to have fun and not take things too seriously. The creamy fettuccini was delicious! Would definitely recommend this for a girls' night or cool date night activity!

Alex
10 Sep 2019
I booked Chef Andy for an anniversary night meal and he made it one to remember. He is extremely knowledgeable and skilled and shared his love for cooking throughout every step of the night. The food tasted great and the 2 hours seemed to speed by. I would 100% recommend Chef Andy and will be booking him again the future!

Scott
31 Aug 2019
Chef Andy couldn't have been more professional, yet relaxed and friendly. It was truly an unforgettable experience and would highly recommend to anyone considering.

Terry
24 Aug 2019
Chef Andy is the best. One of the best experiences I've ever had cooking. I highly recommend that you choose him as you cook, you will not regret it!!!

PETER
22 Aug 2019
Chef Andy and Ryan exceeded all expectations! I took a group of clients that couldn't have been more pleased. We made pasta and salad and from the minute we walked in Chef Andy made everyone feel comfortable. He was very helpful and explained everything we did in a way we could all understand and the end result was a fantastic meal and night. Highest recommendation for Chef Andy's class, I hope to hire him again

Janet
14 Jul 2019
What a wonderful experience! We learned a lot - making the flatbread dough, prepping the ingredients, arranging different toppings, and using fresh herbs - even expert slicing techniques! Fun, delicious, and insightful - we had a great time!

Karoline Anne
30 Jun 2019
I hired Chef Andy as a surprise birthday gift for my husband who likes to cook. Amazing! We learned a lot and the sushi was delicious (we made it!) Andy knows his craft, is super professional and really Fun! I recommended chef Andy to everyone that is looking for an amazing and unique experience.

Shivani
11 May 2019
I had booked 'Sushi Adventures' for our anniversary night with Chef Suarez in March 2019. Chef Suarez was communicative and arrived on time. He has a great sense of humor which made us very comfortable with him early on. He walked us through each step of the sushi making process and made it fun and simple. Needless to say that not only sushi turned out great but I also learned great techniques from him. I can never forget the great experience we had. I would recommend this to anyone reading this review.

Ethan
11 May 2019
Chef Andy was friendly, knowledge and the class was fun and informative. Would definitely recommend and is a good alternative to a typical sushi night out!

Liz
08 May 2019
We had an amazing time with Chef Andy for my husband's birthday! He was so knowledgeable and we all learned a lot plus the food was delicious! We want to do many more classes with him!

Johanna
06 May 2019
Chef Andy was awesome! We had the best time cooking with him. He was prompt, professional and so skilled. We will absolutely be booking him again!

Ashley
26 Apr 2019
Used Cozymeal & Chef Andy for my boyfriend's birthday dinner. I thought it would be a fun and unique experience - even more so than the usual cooking class with a bunch of other people. I can honestly say that it exceeded my expectations! We had an amazing time learning and cooking with Chef Andy. He taught us some simple tricks for presentation and knife skills as well as cleaning and using our cast iron skillet correctly. The price is comparable to going to an upscale restaurant, however the experience is one you definitely won't forget. I HIGHLY recommend this for a date night, special occasion, family get together, or girls night. My boyfriend told me this was one of the best birthday gifts he's ever received. I will definitely be using them again and I've already told all my friends about Cozymeal!

Craig
18 Mar 2019
Chef Andy was great! We had him come to our house for the Chinese Takeout experience and learned how to make potstickers, fried rice, and kiwi pineapple smoothies. He was a great instructor who ensured we learned how to do each technique properly and the food turned out amazing!

Emily
14 Mar 2019
I had a wonderful experience with Chef Andy! I purchased the Pasta Dough Principals as a birthday gift for my boyfriend and it turned out be such an awesome experience! Chef Andy was prepared with everything we needed to make our delicious meal and taught us great skills that we (hopefully) won't forget! But, what my boyfriend and I loved most about cooking with Chef Andy were the conversations we had that made it seem like we weren't cooking with a chef we paid, but just cooking with a friend!

Kelly
03 Feb 2019
Our Pasta Dough Principles class with Chef Andy was wonderful! Chose this as a birthday surprise experience for my boyfriend and it was a very memorable night. Chef Andy and his girlfriend / assistant arrived right on time and were fun and informative. He was truly professional, and learning how to make pasta in our own kitchen with our own tools made us feel confident that we could do it on our own. Loved not only the recipes at hand but additional cooking tips as we went, and that they left our kitchen as clean as they found it. The food was INCREDIBLE. Recommending to friends!

Lexi
21 Jan 2019
I am 50 years old and learned for the first time how to hold a chopping knife correctly, very informative, very friendly, enjoyed his knowledge and his company, will be taking more cooking classes

Lexi
19 Jan 2019
Chef Andy was wonderful! I bought a sushi making class for my mom's birthday and she loved it. He was incredibly knowledgeable, fun, and a great teacher. Would highly recommend him for any class!

Daphnie
04 Jan 2019
Chef Andy was awesome!!! He came on time, ready to teach us with a great personality,very friendly and down to earth! He taught us so many great tips and tricks, I wish we took this class a long time ago! The class was so much fun with a relaxed, social vibe! The steak and chimichurri was delicious!!! Chef Andy was also really great in contacting me beforehand, and responding to my messages/ questions promptly. I am very happy we took his class - my husband had a great birthday!!! :) We definitely will refer this to our friends and take more classes in the future! Thanks again!!

Sonam
21 Dec 2018
Chef Andy was great to work with and we really enjoyed learning how to make sushi from him. We was really personable and he made this a really fun and interactive experience.

Burton
27 Nov 2018
I brought in Chef Andy for the "Sushi Adventures" class as surprise for my mom's birthday and couldn't have asked for more! He was incredibly patient and helped to customize the experience for all of our favorite types of sushi dishes. He also really took the time to explain why certain techniques are important for the preparation of each dish and allowed us to walk away with a lot more knowledge regarding sushi and cooking in general (along with a ton of leftovers). He created a super relaxed environment while still making sure everything was delicious and fun. We even got to use blowtorch to add some finesse to the dishes. My mom and the rest of our family were so thrilled and had the best time cooking with him!

Rebecca
13 Sep 2018
We had a great experience with Chef Andy and his assistant. From the booking process to the actual class everything was very professional. Chef Andy arrived on time and ready to start with everything we needed to cook our meal . We loved actually being able to utilize our own kitchen and learn tips and tricks along the way to make our space the most efficient. Chef Andy was extremely knowledgable as well, he took the time to answer any questions and just made sure we were learning and having fun. I have taken quite a few cooking classes at different places around the city and have to say that this class was one of the best with lots of hands on and one on one attention. My husband enjoyed the class as well and we all shared quite a few laughs especially when Chef Andy called out my husband on using his favorite kitchen utensil ( a rice spatula --which he uses for cooking EVERYTHING). Thank you Chef Andy for helping me break that bad habit. HAHA!! Thank you also to your sweet assistant. We definitely will be looking forward to taking more classes with you.

Jason
11 Jul 2018
We had a great evening with Chef Andy making pasta from scratch (which required his excellent instruction) and enjoying the resulting meal—all while conversing on every topic imaginable. He had everything well organized and adapted to our smallish kitchen without difficulty. Thanks again for a wonderful time...

Gwen
11 Jul 2018
Great class! I learned how to make pasta and, other helpful kitchen and cooking tips!

carlos
11 May 2018
Omg!!! Just amazing. He was very patient and respectful. He was full of wonderful tips and helped us create the best date night of our 17 year marriage. Thank you chef Andy. We will see you soon!!!

MaryLou
10 Apr 2018
Booked the Flatbread Galore class and learned a lot with Chef Andy. He was very accommodating and is a wealth of knowledge about cooking techniques and tips. I found him very professional even though the set up was informal in our home. The class was both interesting and fun. Would definitely book another class with Chef Andy.

Kate
27 Mar 2018
Chef Andy was wonderful, he really went above and beyond. He was patient and accommodating amidst distractions in our home. We had the best time and learned so much, I can't wait to make pasta from scratch on my own!

tiffany
11 Mar 2018
I surprised my boyfriend with a private cooking class for the two of us with Chef Andy. He came to our place for the Argentinian steak night meal. Everything was great - the food, experience, and Chef Andy. I would highly recommend this. Andy was knowledgeable, fun, and professional. It's an entertaining and different thing to do.

Karen
05 Mar 2018
Chef Andy and his sous chef Adrianna made the whole experience informative and great fun. We would recommend them to anyone and are already discussing our next culinary adventure. We would be thrilled to have them back.

Zak
07 Jul 2017
Does the thought of making maki rolls and nigiri at home excite you? What about the secrets to a beautiful flan? Chef Andy makes it all fun and easy to learn! Full of energy as well as knowledgeable about food--this young chef will teach you how to turn an ordinary strawberry into a cool rose for garnishes, and even educate you on edible flowers and fresh herbs [he actually grows them at home!]. If you're looking for a fun evening, you don't want to miss this class.
Guest reviews for Chef Andy

Adriana
18 May 2017
Andy was exceptional!!! We asked him to develop an appetizer party for me and a few friends. He picked 4 appetizers and divided us in groups of 2. He demonstrated a demo on each appetizer and guided everyone through the whole process. I would highly recommend Andy for any cooking parties or cooking classes. We are definitely booking him from now on. Best experienced I have had. We learned a lot about other food as well. He was very knowledgeable about different types of food and techniques. I am going to take a pasta class with him for sure. He is well rounded In the food industry and a great chef instructor.

Kyle
18 Feb 2017
I took a cooking class when I lived in the United States in November. I am currently in Germany and still in contact with Chef Andy Suarez. I seriously LOVED his class. He was very professional. His nice personality made it easy for us to follow his instructions. Me and my few friends had a lot of fun learning new methods and dishes. Aside from his professional attitude. Andy made every single one feel special and like a real chef. I will definitely take another cooking class soon! HIGHLY RECOMMEND IT!!!

Steffi
25 Nov 2016
Andy was an amazing instructor. Not only was he super attentive, he was also very patient. He explained to us in detail how flavors work when spices are blended with certain type of foods. If I have any questions about a recipe , Andy is there for me to help. Andy is amazing! I highly recommend any of his classes. He is trained in multiple cuisines and techniques.
Local Grocer Delivery Available!
$ 39 Per device
75-minute class hosted on Zoom. Tax included.
---
Meet your chef

Chef Andy
Verified chef
Food safety certified
---
A graduate of the Illinois Institute of Art, Chef Andy's expertise in food styling and plating is sure to boost your presentation skills in the kitchen. With years of experience as a culinary instructor and food blogger, Chef Andy is well versed in a wide-range of cuisine from sushi to classic European cuisine and even a touch of molecular gastronomy. His enthusiasm for sharing kitchen secrets and tips will leave you hungry to learn more.
Other Online Cooking Class Experiences you may like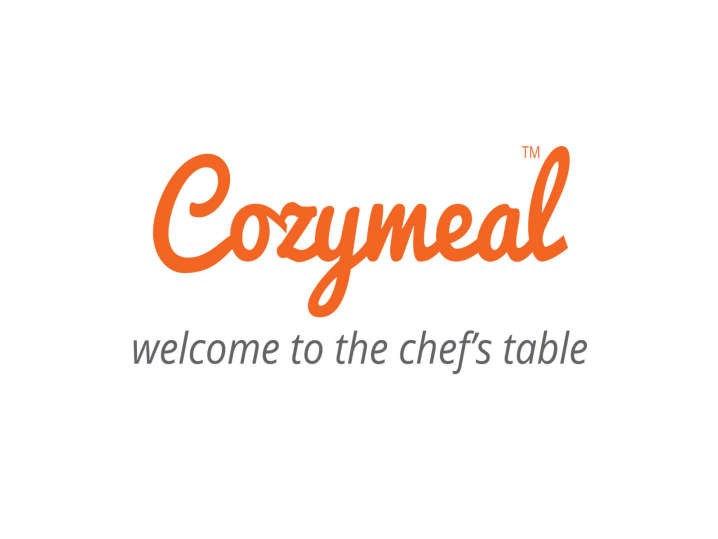 Want Even More Culinary Inspiration?
Exclusive deals, cookbooks and our best tips for home cooks — free and straight to your inbox. PLUS: 500 Rewards Points.
YOU'RE IN!
Thank you for signing up for our mailing list.
© CozymealTM, Inc. 2013-2021 - Phone: 847-868-3072
141 W. Jackson, Suite 300A, Chicago, IL, 60604