Foodie Gift Cards by Cozymeal
Cooking Classes, Private Chefs, Food Tours, Cookware & More
Rated top gift card by
---
Redeemable for
---
Cooking Classes
Private Chef Experiences
Food Tours
Cookware
And More...
World-Class Experiences
We are the leading platform of culinary experiences with the best local chefs, mixologists and tour guides.
Book an Experience or Buy Cookware Any Time
Cozymeal gift cards never expire. Use them for any event or product, any time.
Over 10,000 5-Star Reviews
We're honored to have received over 10,000 5-star reviews, and to be a Yelp 5-star company!
What People Say About Cozymeal
---
Ronna
Los Angeles
"What a fabulous and delicious evening we just shared with Chef Jace! Our children gave us a gift certificate for our 5th anniversary last year and we finally had the opportunity to use it. We picked the American Classics with a Cajun Twist by Chef Jace because the menu sounded intriguing and we were not disappointed. Thank you to Chef for his expertise, his teaching, his delicious food and wonderful conversation. We will definitely be back to try the Saturday and Sunday Brunch at Middlebar. "
Jennifer
San Diego
"5 stars is not enough stars to accurately review our experience with Chef Marty. I bought a CozyMeal gift card for my mom's Christmas gift. We did Marty's Pasta Fresca course where we made Bruschetta, Pappardelle pasta, and Tiramisu. We learned and laughed the whole 3 hours. The next morning, my mom said it was the most memorable gift she's ever been given. Marty was incredibly knowledgeable, professional, and truly made you feel at home. I cannot wait to book another experience with her. Thank you Chef Marty! XOXO"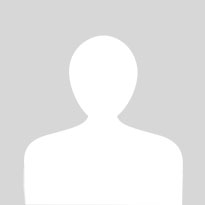 Brandi
Los Angeles
"This experience was great! I really had no idea what to expect, and Francesca made the evening so enjoyable and comfortable. Not only was the food delicious, we had a great time chatting with Francesca and getting to know her. Hearing her stories from Italy, paired with the amazingly flavorful food, made the night perfect! That was hands down the best Tiramisu we have ever had!!!!! I highly recommend Francesca and will definitely consider Cozymeal gift certificates with her for the holidays and birthday gifts. "
Priya
Chicago
"My husband and I weren't sure what to expect as we got a gift card for our wedding. We booked the Latin dinner at Paco's and it was great! Paco's meal was extraordinary. I'm still feeling so full and happy hours later. The ceviche with his homemade salsa was amazing and a dish we will definitely make at home. I loved the delicious steak and chimmichuri sauce and normally never order steak! I was gobbling it up. The shrimp was so buttery and delicious - and he showed us how to flambe! We had just enough room for crepes and those were the perfect end."
Perfect for
Birthdays
Anniversaries
Holidays
Corporate Gifts
Frequently Asked Questions
Need help locating or resending a gift card you already purchased? Click here for help.
How do I buy a Cozymeal gift card?
Pick your gift card design, whether you'd like a holiday, celebration or birthday theme.
Choose your gift card value in any amount from $10 and up.
Select your delivery method. Gift cards can be emailed to the recipient by selecting "Email" or you can print out the certificate by selecting "Print."
Write an optional personal message on your gift card.
After adding all of your details, click "Purchase Gift Card" to enter your billing information.
What amount covers the cost of an experience?
Between $200 - $275 will cover the cost for two guests to enjoy most in-person cooking classes, private chefs and food tour experiences. Online experiences, including online cooking classes, mixology classes and virtual wine tastings, typically range from $19 - $39 per person.
How is a Cozymeal gift card redeemed?
Simply visit our website and choose your desired experience. You can choose from a private chef experience, food tour, online cooking class gift, cookware and more. To redeem, navigate to the checkout page and enter the gift card code.