Cooking Class - Thai Basics
Cooking Class - Thai Basics
28 reviews
28 reviews
Chef Eliza demystifies the art of Thai cooking with an incredibly simple and easy approach.
In this hands-on class, join Chef Eliza in a gorgeously decked out kitchen facility as you learn the fundamentals of Thai cuisine. Her four-course traditional Thai menu will help you to master the basic techniques and skills necessary to create some seriously impressive, yet simple meals.

A vibrant salad will begin the class and be followed by hearty and intoxicating curry from scratch, then rich chicken satay. Lastly, you will be awed with a sticky rice that's sure to become an instant favorite and a new staple in your repertoire.

Guests are welcome to bring wine and beer to enjoy during the class.
Vibrant Green Papaya Salad
With a citrus vinaigrette
Flavorful Curry From Scratch
Rich Chicken Satay Skewers
With peanut sauce
Sweet Sticky Rice and Mango
Minimum Guests

2

Maximum Guests

14

Meal Courses

4

Event Duration

2.5 hours

Labels

Asian, Date Night, Group, Singles, Thai
Cozymeal guest reviews for this experience


Chef Eliza was fantastic! We had a delicious dinner, learned a lot, and had an overall lovely evening. Chef Eliza gave the perfect amount of detail, answered all our questions, and her passion for food and specific ingredients was infectious. I'd definitely go back. Thanks again!


Eliza was fantastic and so much fun to work with! My fiancé and I enjoyed the class - and our leftovers too! We can't wait to try our hand at Eliza's recipes :)


Chef Eliza was great. We had a real enjoyable time. Not only were we given valuable tips, we had a delicious meal and cocktails as well. Overall, an excellent time and a wonderful experience.


This was a great class--charming instructor who was knowledgeable about the topic and about cooking in general. The food was delicious. Eliza was very patient with us!!


We had a wonderful time celebrating my husbands birthday. The food was delicious and we learned a lot. Chef Eliza was very approachable and knowledgeable. The other couples were delightful and we had a wonderful dinner conversation. I would highly recommend. The location was easy as was parking.
Cozymeal guest reviews for other experiences with Chef Eliza


We had a fabulous night with great people and great food! Chef Eliza gave us much information and showed us how to use the tools we needed to prepare the food. She was patient and upbeat and informative. 10 stars if I could!


Thanks Chef. Looking forward to having more fun classes with you. Come by my restaurants sometime. -Ervan


Loved this evening of seafood! Chef Eliza is incredible. Not only is she a wonderful chef, she is personable, dynamic, and a great teacher. She is passionate about cooking and it is evident. Every single dish we made was delicious (especially the paella!!), and broken down step by step into digestible pieces. She showed us a few tricks of her craft as we made the dishes. It was really cool learning her tips on knife skills and how to clean seafood properly. She made each dish feel accessible - even though my husband and I are both novice cooks. Our party was left feeling inspired: we want to make all of these dishes for ourselves, family, and friends. Would highly recommend Chef Eliza for a fun date night or team building experience.


We had a great experience and learned new tips for future meals! Thanks Eliza and team!


My wife and I had a great time. Eliza was knowledgeable and passionate. We highly recommend this class if you want to learn the basics of fermentation.


Chef Eliza was absolutely amazing - the experience was so personalized, she answered all our questions, the techniques and equipment were amazing! Highly recommend this experience :)


Eliza was awesome! We enjoyed learning so much about cooking seafood... how to pick good fish and seafood, how to cook a whole fish, how to prepare mussels and clams and paella. Delicious! We also learned useful cooking and knife tips. Fun night! Thank you to Chef Eliza!


Eliza was extremely personable, knowledgeable and able to answer any and all questions. We learned great techniques and had a ton of fun. The food was delicious and we highly recommended her for cooking classes or events!


It was a great experience! We enjoyed cooking all types of sea food, the ways to clean and different dishes. We also enjoyed meeting new people in the session.


Very good class—Eliza was an expert chef and fantastic teacher


Chef Eliza was super knowledgable and made the class super fun! Can't wait to try what we learned at home!


I picked this class to celebrate my husband's birthday along with my daughters and a friend. I told Chef Eliza about it, and she was very sweet to even offer to make my husband's favorite appetizer. The experience was great, Chef Eliza keeps the class very entertaining, educational and the dishes are to die for! Thanks again for a great evening.


Ditto to my last review! Chef Eliza and Chef Peter were incredible! Will return!


Chef Eliza and Chef Peter were INCREDIBLE! I ended up scheduling this event as a corporate team outing... and we all had such an incredible time! There were ten of us, along with two other guests, so quite the party. Chef Eliza not only didn't appear to be overwhelmed but also has such vast knowledge of cooking, fermentation and knife handling. She has a great sense of humor, laughed along with all of our jokes. We were allowed to bring snacks and wine- they also provided some for us! It was such an enjoyable experience and we will be sure to return for another corporate event. Thanks Eliza and Peter!


The food and the experience were both wonderful.


This was my first CozyMeal experience, so I can only say that Chef Eliza specifically was great. All courses were outstanding, and Eliza created an atmosphere that was simultaneously relaxed, fun, and educational/informative.


Chef Eliza was amazing!! Greatly enjoyed the evening. She organized such an informative and easy going cooking class. Great amount of participation but she did most of the heavy lifting with the prep work ahead of time. Thank you!!


Great class! Perfect combination of hands on experience, instruction, and dining.


It was great.


Highest recommendations to do a class with Chef Eliza! The food was fantastic and she made the evening a fun, comfortable, and highly enjoyable time.


We had a fantastic time with Chef Eliza. Would recommend. We learned a lot and had fun.


I would highly recommend this class! I went with 2 other friends, and we had an amazing time. Chef Eliza is really nice and very knowledgable, and we thought every course was fabulous!


I had an amazing afternoon with Chef Eliza. She's incredibly nice and sweet. If you're looking for a fun cooking class, you should definitely go to one of her events.
Other Cooking Class Experiences you may like
Meet your chef

---
Chef Eliza is known for keeping spirits high and creating memorable culinary experiences with dishes that offer an element of surprise and comfort. After completing an internship with the Rachael Ray show in college, Chef Eliza fell in love with food. She moved to New York and began culinary school, which led her to own and operate her own catering company in Chicago, and now rise to the elite role of executive chef in San Francisco.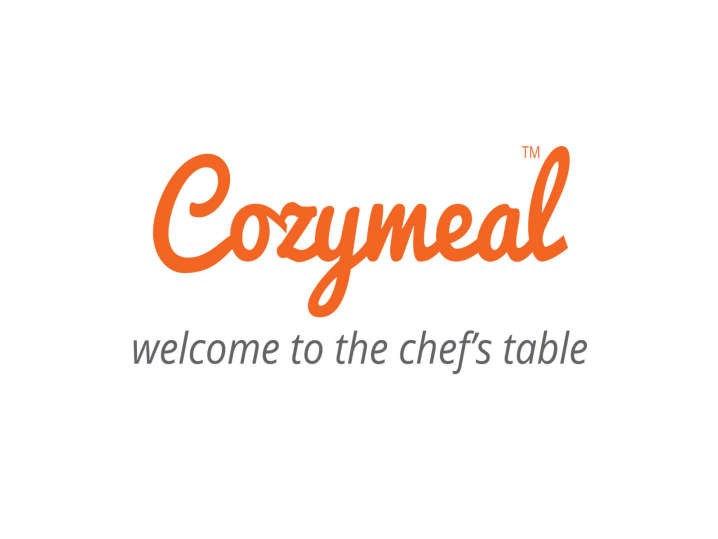 Want Even More Culinary Inspiration?
Exclusive deals, cookbooks and our best tips for home cooks — free and straight to your inbox. PLUS: 500 Rewards Points.
YOU'RE IN!
Thank you for signing up for our mailing list.
© CozymealTM, Inc. 2013-2021 - Phone: 415-869-9706
95 Third Street, 2nd Floor, San Francisco, CA, 94103