Cooking Class - Vegan Latin Cuisine
Cooking Class - Vegan Latin Cuisine
23 reviews
23 reviews
You won't miss the meat in these incredible Latin dishes that are totally vegan!
Join Chef Jace on an informative and entertaining culinary adventure to discover how delicious vegan cuisine can truly be!

Learn how to prepare a delightfully filling Latin and vegan meal that is full of flavor. Not only will you forget there is no meat in the dish, but you will also realize how amazingly delectable your Hispanic-inspired plate is, and that it just may actually taste better vegan. Just about any of your favorite Latin dishes can become a vegan masterpiece, each with exquisite taste and no meat needed!

Guests are welcome to bring wine and beer to enjoy during the class.
Sriracha Cauliflower "Wings"
Jackfruit Tacos
Vegan Au Gratin With Meatless Chorizo
Vegan Dessert Nachos
Minimum Guests

2

Maximum Guests

14

Meal Courses

4

Event Duration

2.5 hours

Labels

Healthy, Latin, Vegan, Vegetarian
Cozymeal guest reviews for this experience


Chef Jace was great!
Cozymeal guest reviews for other experiences with Chef Jace


Amazing and Fun Experience!


Awesome


Our cooking session with a Chef Jace was so much fun. He was so knowledgeable in the cuisine we selected- Not Your Mama's Tapas. Chef Jace was so personable, passionate, patient and humorous. I went to his session not knowing what to expect. I must say, I was pleasantly surprised. I learned a few tricks in the kitchen. The food was delicious. I would take a seat at Chef Jace's table anytime. I would highly recommend having a session with a Chef Jace. He will most definitely see our group again in the very near future. Bravo Chef Jace....see you soon for an encore!


It was a pleasure to have a seat at Chef Jace's table. We were a party of 14. Chef Jace was so personable and accomadating. The cooking class was so much fun! Our selection-Not My Mama's Tapas. Chef Jace shared great cooking tips, the food was delicious and now I'm hooked. I will book Chef Jace again. It was truly a fun experience.


Great experience with Chef Jace


Chef Jace was wonderful - we had the whole cooking class to ourselves which made it such a unique learning experience! Chef Jace shared essential tips and tricks of the kitchen as well as a lot of left over food. Unique Cajun dishes and overall such a fun experience. Thank you!!


Chef Jace was insightful, entertaining, and welcoming! This exceeded all of our expectations and more. The environment at the restaurant is incredible and he is helpful yet hands off in order to truly let you prepare your meal. Chef Jace teaches you meals you can continue to cook at home. I can't say enough about our experience and they'll have a brunch customer for quite some time.


We had a fantastic time with Chef Jace. The venue was great and he kept the night entertaining. I'd love to do this again.


Fantastic. Better than advertised. My wife and I had an amazing time, we recommend Chef Jace to everyone.


We had a Team Building event with Chef Jace and he was phenomenal! He is extremely passionate, knowledgeable, patient, and engaging! He is very down-to-earth and kind, while still being highly respectable and professional. He taught us to make coffee-crusted steak, ceviche, crepes, and beignets. My favorite part of the night was our crepe-flipping contest, which was so fun. And I am still dreaming about those beignets! All of the food was incredible and Chef Jace executed it perfectly. Thank you so much, Chef Jace!


Chef Jace is incredible - his energy and passion for cooking along with some incredible food made for the perfect night with coworkers!


Chef Jace was amazing! Our team had an incredible night with him. He is so passionate about what he does and we all learned so much from him. Can't wait to book with him again soon!


Our team booked a private team building experience with Chef Jace and he was amazing! He truly exceeded my expectations. His venue was great, he was friendly, informational, and provided a hands-on cooking experience. I can tell that he loves what he does because I could taste it in his amazing food! Chef Jace will not disappoint you!


Such a great class and experience. Chef Jace has a true passion for what he does. Can't wait to book another Cozymeal experience soon.


This was so much fun! Chef Jace led us in preparing a delicious seafood meal. The chef was knowledgeable and friendly; he made this an enjoyable class. I would recommend this experience to anyone. The only thing that I would change is that I would have liked the chef to have us prepare the entire meal ourselves. Unfortunately, that was not possible as some parts had to be made in advance due to the menu. Still, I learned quite a bit that I am eager to try out this weekend. Give this a go. You won't be disappointed.


This experience was super fun and informative! I can't wait to do it again!!!


What a fabulous and delicious evening we just shared with Chef Jace! Our children gave us a gift certificate for our 5th anniversary last year and we finally had the opportunity to use it. We picked the American Classics with a Cajun Twist by Chef Jace because the menu sounded intriguing and we were not disappointed. Thank you to Chef for his expertise, his teaching, his delicious food and wonderful conversation. We will definitely be back to try the Saturday and Sunday Brunch at Middlebar. #Cozymeal


Jace was kind and hospitable! We were fortunate to get a private session with him and he made us feel at home! The dishes were delicious and we definitely learned some new tips and tricks! We definitely recommend him and will be making another visit.


As I write this review, I am dunking a leftover beignet into my coffee from last night's culinary adventure with Chef Jace. I received a CozyMeal gift certificate for my birthday and immediately started curating a wishlist of classes. As I began to whittle down the delicious options, I noticed that I had saved Chef Jace's menus more than any other chef. After reading his bio, I thought, "Who better to teach a masterclass in NOLA fare than a NOLA local?" Chef Jase served up an awesome evening full of fun, laughs and lip-smacking food. Each course carried a different lesson that every home cook should have in their arsenal - knife skills for ceviche, kneading dough for beignets, testing the doneness of a filet, flipping a crepe. Chef Jase handled our enthusiastic amateur status with humor and patience and guided us into creating one delicious course after another. His experience and creativity made the traditional Southern menu elevated, yet approachable. We'll be back for seconds!


Jace was beyond great. He made accommodations with a few scheduling hiccups and really worked with us. Jace is very vibrant and teaches different methods and techniques in a fun way. Overall, the menu was great, and we will definitely be visiting MiddleBar whether it's for brunch or to do another private dining experience.


This was mine and my husband's first Cozymeal experience. We loved Chef Jace's class! The location was perfect (in a restaurant with a full kitchen), every course was really unique & delicious, and Jace has a great personality. He's a great teacher and so easy to talk to. Loved our experience and would highly recommend him!
Guest reviews for Chef Jace


Chef Jace is beyond creative. Excellently made, delicious and inventive, you will not be disappointed. A great teacher with excellent work-arounds for meals that may seem out of reach for some, he can create beauty from anything.
Other Cooking Class Experiences you may like
Meet your chef

---
When it comes to food passion, Chef Jace has it. He graduated high school at age 16 and was the youngest person to be accepted into the Louisiana Culinary Institute. Chef Jace has done it all, from working in food trucks to five-star restaurants — even holding the title of culinary chef assistant at Walt Disney World Resort. He specializes in Cajun and Southern-style cuisine, and continues to be very passionate about cooking.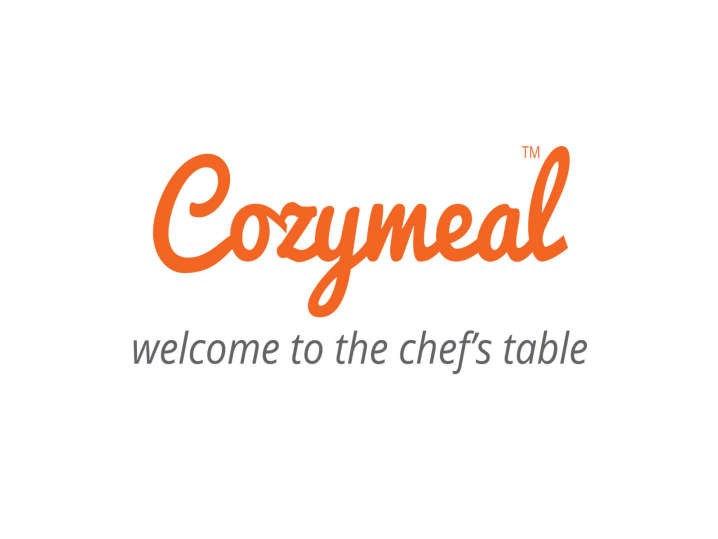 Want Even More Culinary Inspiration?
Exclusive deals, cookbooks and our best tips for home cooks — free and straight to your inbox. PLUS: 500 Rewards Points.
YOU'RE IN!
Thank you for signing up for our mailing list.
© CozymealTM, Inc. 2013-2021 - Phone: 424-295-0515
10880 Wilshire Blvd, Suite 1101, Los Angeles, CA, 90024