Cooking Class - Methodology of Risotto
Cooking Class - Methodology of Risotto
128 reviews
128 reviews
COVID-19 protocols this chef will implement are:

Social Distancing Friendly
Creamy, textural and perfectly flavorful—this risotto class will transport you to another world entirely.
Risotto has a reputation for the amount of elbow grease necessary to brew the soul-warming pot of stick-to-your-ribs goodness. But the truth is, risotto isn't about one person slaving away. Risotto is a meal not only to be eaten together, but cooked together.

First, Chef Sara introduces the class to the methodology behind risotto. Once you understand proper procedure, you can make many different variations from the basic concept. Explore a variety of velvety risottos, including shrimp and parmesan, and the classic, crowd-pleasing mushroom.

Guests are welcome to bring wine and beer to enjoy during the class.
Tuscan White Bean Hummus
On toasted crostini with roasted bell pepper
Shrimp and Parmesan Risotto
Mushroom Risotto
Panna Cotta
With berries
Most dietary restrictions can be accommodated if noted prior to the event. Please mention this in the message field when you submit your booking request as adjustments to recipes cannot be made during class.
Minimum Guests

2

Maximum Guests

12

Meal Courses

3

Event Duration

3 hours

Labels

Date Night, Gourmet, Italian, Mother's Day, Valentine's
Reviews guests left for this experience


Chef Sara was amazing! very personable and interactive. i learned basic skills from her and she offered the best company. i will definitely rebook with Chef Sara!


We had a fantastic experience with Chef Sara! It was so convenient that she came to us, and we learned some fantastic recipes and cooking tips while having a lot of fun! She was clearly very talented and knowledgeable! Looking forward to future experiences with her and Cozymeal!


Chef Sara was awesome!!! And the food was delicious ❤️


What a wonderful chef , 10/10 recommend booking her .


Sara is awesome. She does an excellent job of understanding her audience. She is patient and works with evenone's skill set. You will not be disappointed.


We loved our experience with Chef Sara! She's incredible! We can't wait to book our next class soon!
Reviews guests left for other experiences with Chef Sara


Kids baking class with Chef Sara was so much fun! My son really loved the experience, and it was fun to be in a commercial kitchen! I love how encouraging Chef Sara was - her pedagogical strengths really shined through. Many thanks for a lovely time!


Sara is awesome. She was personal and made the night feel fun and energizing. Would definitely do another evening with her.


Marissa Hansen
06 Jan 2023
Great class! Chef Sara is very passionate and informative. I'm a home cook and learned many more valuable skills. My husband learned how to cook his first dinner and it came out delicious! We look forward to more cooking classes together.


Excellent service. We did a team building event with ~28 people. Everyone had a great time. Sara was fun and helpful throughout the event. Lots of laughter, talking, a little shouting, and general overall fun. Several people in our group commented this was the best team building exercise they had ever attended. Since the bar is high for next year's event, we will book this again but with a competitive twist.


We could not recommend Chef Sara enough! We hosted a corporate event for 20 women and the class Sara put together was enjoyed by everyone. She was extremely organized and had everything pre-measured to make the process as smooth as possible. All we had to do was bring the wine and soft drinks -- she had bottled water, cups, and wine openers at the ready. Additionally, she was very personable and was as hands-on or as hands-off as each team needed. It was a social, interactive experience -- exactly what we were looking for.


Sara was wonderful and made the experience so much fun for my wife and I. We would highly recommend Chef Sara and cozy cozymeal to anyone looking for a fun date night or special occasion.


What a memorable night! Thank you so much for teaching us and making it so much fun. It was delicious!


Chef Sara was engaging & informative. She'll be back for another class for sure.


She was amazing with the kids, so organized, patient, and made the experience easy and fun!


Not only was the meal delicious but the experience was much better than what we were expecting. Chef Sara made the learning process so much fun! Would definitely recommend her for a date night cooking class!


My wife and I really enjoyed our night cooking with Sara. We learned a lot about knife and cutting techniques, and the food was excellent!


Sara is as good of company as she is a chef. Couldn't have asked for a better Chef to teach us amateurs how to cook a delicious meal. Highly, highly recommend!


Kira Hernandez
07 Mar 2022
Great team building experience. Food was delicious. Sara was fantastic!


Chef Sara was wonderful!!!! Highly recommend any cooking class with her. So informative. Simple yet delicious recipes. We cook a lot and her tips and comments were so helpful. Sara is a wealth of knowledge and her love of teaching and food really shine through!


Great experience. Will do it again.


We loved having Sara in our home. She was friendly, professional, and guided us through a wonderful cooking experience. She was very informative, passing on helpful tips and information as we were cooking. She went above and beyond making sure we had a memorable and enjoyable time. We cannot recommend this experience strongly enough!


We could not recommend Chef Sara more!! It was an amazing experience where we learned so much and had a blast in the process. There was never an awkward moment and we enjoyed some crazy delicious food. Super thankful for the experience she created for me and my wife!


An amazing first time experience!! Wonderful and personable chef with a light mood and patient. Food tasted incredible and was plentiful enough for our party of two, not to talk about the desert. Overall 10/10 experience!


Sara was great! Very well prepared, knowledgeable and patient. Dinner was delicious and conversation was good too! Definitely recommend her services.


Sara was phenomenal! She was kind, professional and fun!! Food was delish!


We loved Sara! She helped to make my husband's birthday unique and special. We really enjoyed her instruction, her sense of humor, learning new cooking techniques and helping us feel more comfortable with making our own pasta, and the food was yum! That had to be one of the best bruschetta's I've ever had! And we made a carrot cake. She made it seem so easy! We will definitely be booking her again!


Mary Mulvaney
21 Nov 2021
Sara was an amazing chef! She was prompt, prepared, knowledgeable and talented! We had a great time and thoroughly enjoyed our delicious meal! We both learned a lot and would love to have Sara back! This was such a fun experience! Thank you Sara!


Chef Sara always ensures the best time! Each class we took from her has been unique and the food is always outstanding!


The best hands-on experience and perfect for date night! Chef Sara is incredibly engaging, informative, and super fun! We had such a great time! Will recommend to anyone and we will definitely be looking at taking more classes.


Sara was awesome! My wife and I had a great time and will definitely be booking again. The experience was everything I was hoping for and more!


So much fun! We learned a lot and the dinner we made was delicious. Can't wait for our next Cozymeal class!


Chef Sara was fantastic. She was engaging, patient, kind, knowledgeable, and made the entire evening very special. My wife and I thoroughly enjoyed the food and the experience.


Chef Sara was amazing! We loved the entire night! She made everything so easy for us and was such a great teacher! The food was delicious, and Chef Sara has a great personality that kept the night fun and relaxed. We learned so much and are already planning to take another class with her! We recommend this class to anyone! You won't be disappointed!


This was my second experience with Chef Sara, and I was even more impressed by her! She singlehandedly prepared a delicious meal that was exactly what we were looking for and that accommodated a wide range of tastes, all while being very professional and polite at all times. I'm looking forward to more experiences with her in the future!


Sara was great. Very knowledgeable about cooking, ingredients and skills. She gave us great tips Pizza turned out great and we enjoy our Saturday evening. One tip I do have to look at ways of reducing the usage of plastic. In today's world it is important to pay attention to pollution due to single-use plastic. May be the containers can be metal that can be cleaned and re-used.


What an incredible experience! My wife and I loved it. Learned a ton and ate great food. Perfect date night


She was absolutely delightful! We learned so much and she increased our interest in learning even more about cooking. We plan on another event with her soon!


Chef Sara is the best we had such a great time with her again!! Great instructions great food! Thank you so much


This was our first Cozymeal. The experience was everything I was hoping for and more. Chef Sara was prompt, prepared, and a joy to be around. We both learned something new and the food was delicious. We woke up this morning thinking of ways to duplicate this time with others. 100% recommend!


My partner and I had an AMAZING experience with Chef Sara! She took the time to answer all our questions about what we were baking and cooking, and her personality made the experience fun and full of laughter. I look forward to hiring her again, and I highly recommend you hire her, too!


Chef Sara is an incredible chef and an amazing teacher. She's funny, welcoming, and an about delight. We've booked four dinner experiences with her and can't wait to book a fifth in the next few months!


She is the most awesome Chef to cook with. Such a wonderful personality and she explains everything so great as she goes along. I recommend Chef Sara for any event or learning that you are trying to do.


Sara exceeded my expectations, and I expected quite a bit! She was super friendly, prompt, equipped, a great teacher, funny, great company, served us beautifully, and in general, provided an amazing memorable occasion for us! I recommend her as highly as I possibly can!


We had so much fun with Chef Sara as well as learning a great deal. We felt very relaxed and enjoyed our evening with her! Just a fantastic experience!


We had an amazing time with Chef Sara! She was very friendly and knowledgeable. As someone who enjoys cooking, she was great in adapting and teaching us things we were nervous to try on our own. She is an outstanding teacher and we are already planning our next session with Chef Sara!


We had a great experience with Chef Sara. She is a lovely person. My wife and I expanded our cooking knowledge and skills, and we had a great meal at the end! I highly recommend this in-home experience.


Chef Sara is incredible. Everything about our experience was thoughtfully planned and executed, from the prep to the cleanup. The food was delicious and Chef Sara has an excellent balance between guiding instruction and encouraging autonomy/culinary creativity among participants. There is no doubt in my mind that we'll be booking again soon.


Chef Sara is provides a wonderful experience. She does a really good job of keeping everyone engaged and shares her passion of cooking that can't be beat. I cannot wait until the next time!


Cooking with Sara was such a fun and relaxing activity! My husband and I usually enjoy time in our kitchen but loved learning new techniques and new simple recipes! Sara was easy going and well prepared, and help provide a very romantic and fun evening for our New Year's Eve!! Highly recommend.


What a fun lady to have around. Enjoyed her wit and personality.


Had such a great experience making pizzas with chef Sara! And the bananas foster was delicious.


Our Italian Date Night experience with Chef Sara was outstanding! We learned a lot while having fun, and the meal was delicious!


My daughter and I had such a great time with Chef Sara. The recipes were so easy to make and I never knew making pasta was so easy. The food was delicious and she was such a joy to learn from. I highly recommend Chef Sara. I really appreciate Sara's understanding on how many times we rescheduled due to the comfort level of Covid-19.


She did a great job of explaining everything and the reason for making the knife cuts that she was showing. Good job, I would use her again.


Chef Sara was great, we had a wonderful time. Highly recommend


My wife got me the cooking session with Chef Sara as a part of birthday gift and I couldn't have been more thrilled. It was the best bday gift one could ask for! I understand that constructive feedback is helpful but the truth is I honest couldn't think of any constructive criticism, she was the absolute the best and very professional, yet it was like having a friend in the kitchen, teaching us how to properly cook. Again, I couldn't recommend her enough!


Sara was wonderful! Funny and sensible and kind - wonderful cook and instructor. Thanks so much for the experience and food! Highly recommend.


Chef Sara is INCREDIBLE! Her food was absolutely to die for. We truly enjoyed each dish. She was so kind and great to spend the evening with. 10/10 recommend Sara for your next event!


Chef Sara was exceptional! This was a surprise for a friend and Sara made her feel right at home in the kitchen. She is very personable while still being instructive. The cooking class was paced well, we had a great time both learning new techniques, and new recipes. The meal was awesome! And a bonus, there were leftovers for more meals. Spend the evening with Chef Sara for a perfect date at home!


Chef Sara is a talented, funny, patient, and super engaging chef. We've had two cooking experiences with Chef Sara - The Art of Making Pizza class and the Romantic Italian Date Night class. Both were delicious. We can't wait to book another memorable class with her, hopefully soon!


We had a great experience. We learned a lot and had wonderful time. Would definitely recommend Sara. She was very knowledgeable and personable!


Such a fun night with Chef Sara!! We had a family pizza night and Sara made it just terrific. I highly recommend her!!!


We had such a wonderful time celebrating our anniversary by preparing a romantic Italian meal with Chef Sara. She was a delight and it was awesome that she had everything cleaned up by the time we sat down to enjoy the delicious meal. We will definitely do this again! Thank you Chef Sara!


Truly a magical night. Chef Sarah helped us cook through a wonderful Italian meal. After just a few minutes of setup she made everything fun and painless. We had a blast mixing, kneading, and cutting our homemade pasta. I had never considered this type of in-home event, but I can't wait to do it again. Will definitely be asking for Chef Sarah for future meals.


This experience was nothing short of amazing! Sara was fabulous, highly knowledgeable, helpful, and very fun! The food was absolutely delicious. I can't wait to book another class with Sara!


What a wonderful experience. Chef Sara was so much fun and a perfect guide to a great meal. Highly recommend.


We weathered the storm with Chef Sara :-) Literally. Not only did my husband and I (and our dog Levi) have FANTASTIC FUN learning new techniques and the proper way to prepare a FABULOUS three course meal; but along with Chef Sara we monitored Tornado Sirens, Mobile Phone Weather Alerts and talked about our safety plan! Chef Sara is not only an EXCELLENT teacher who came fully prepared, she is an exquisite conversationalist. We laughed a lot due to the weather as we discussed how many of us would fit in our closet (sorry honey), and how the evening may truly turn into a unique "cozy-meal' if we had to move to the safe room as the Tornado Warnings went back and forth between Watch and Warnings. Needless to say with the weather, knives and the name that shape game with the pasta dough there was never a dull moment :-) Total BLAST! GREAT way to spend a rainy evening. Our son and his girlfriend could not have picked a better Christmas gift for the two of us. We would have Chef Sara back anytime!, and HIGHLY recommend her!!


We had so much fun and Sara is a great teacher! Who knew making fresh pasta was so easy! Sara is very personable, brought everything needed to make a great Italian meal and cleaned everything as we went along. We highly recommend this experience of having this class one on one in our home and Chef Sara!


Chef Sara was the best. She was incredibly warm and friendly, she was patient with me (and I'm not very good at cooking), and it was the sweetest thing for her to clean up for us as we went along. I would greatly recommend booking her.


My wife and I booked the Italian Dinner to celebrate our 2 yr anniversary. Sara was so much fun and very personable. She was very well organized, cleaning up throughout the process, and created a wonderful atmosphere to thoroughly enjoy our night. She was very knowledgable in her craft, answering all kinds of questions we had along the way, and giving us cool tips and tricks to use later. Would absolutely do again! Oh, and the food was delicious.


Sara was great. Great conversations and great food. We can't wait to have her teach us again!


Sara was fantastic. She was extremely friendly and informative and gave us some very helpful tricks in the kitchen and completely cleaned up after our lesson. I would highly recommend her and I plan to use her on our next cooking lesson!


Sara was timely, friendly, communicative and the food was amazing! She made everything easy, explained everything and answered our questions. This was an awesome experience and we look forward to doing it again sometime!


Chef Sara was great! The food was perfect. She went out of her way to accommodate our dietary needs. Was very patient with us. Overall, it was a great experience. I would highly recommend her.


Chef Sara was great! She was accommodating when we needed to push the time back an hour and checked-in day-of to make sure the time still worked. She was super friendly and great to chat with while we cooked. The whole experience was great with not having to shop for the ingredients, learning knife techniques, making fresh pasta and other delicious food, and not having to clean up much!


We had such a wonderful evening being taught by Chef Sara. She was very personable, professional, accommodating, and knowledgeable. Sara let us go at our own pace while explaining and providing useful tips throughout. Definitely would recommend this experience to anyone and look forward to taking another class soon!


Chef Sara is a delight - she's energetic, accommodating, and encouraging. She put on an 'Iron-Chef' stye cooking class for our company's networking event and I had many attendees tell me afterwards this was the best networking event they've ever been to. I will absolutely book with her again.


Very friendly and teachable. If i were to do this again, I'd love to have her!


Lacked instruction and was unorganized.


Chef Sara was great. I truly enjoyed our OMS team building afternoon with her. I would definitely recommend.


Chef Sara was so fantastic. We had a great time learning how to chop, dice, and mince, as well as how to sharpen and take care of our knives. We turned all our ingredients into delicious dishes that fed us for at least two meals each. Chef Sara did all the clean up work and was wonderful to work with! I highly recommend to anyone wanting a fun activity that includes food!


Sara was so wonderful and made every second of our experience perfect!! Absolutely worth a fun night in or for a special occasion, can't wait to cook again with her soon!


It was a great experience I would recommend you take the chance and do it.


Thanks!


Chef Sara was fantastic. She was prepared and onetime. She is an awesome teacher and very patient. We loved the hands on approach and the knowledge we gained from this experience. We went in a little reserved about having this at our home but it turned out excellent. Chef Sara cleaned the kitchen and would not allow me to assist her getting all her equipment to her car when she finished. My wife and I sat down for a nice quiet dinner together that we complete enjoyed.


Chef Sara was great and the food was delicious!


We had Chef Sara come to our home for pizza making and we had such a great time! Highly recommend!!


Chef Sara was amazing! She was very personable upon entering our home and immediately made us feel comfortable. Her knowledge of food was incredible. We learned some very helpful tips to use every day as well. She made the entire experience fun and engaging. Making the noodles from scratch was probably the most fun for both my husband and I. We will definitely be doing this again and will be using Chef Sara!


This was an incredible experience and I highly recommend to other couples that are looking to do something special and different. There is no greater joy than to prepare the meal for the ones that you love and doing it together brings even more joy. Sara was phenomenal! She came to the house and discretely set up everything in the kitchen that was needed for the experience, my fiance was in the other room and didn't even realize she was here (extra point for her ninja skill!). We did the Italian dinner, which was fabulous, not only in taste, but also in the experience of prepping the meal. Sara was awesome to work with, she gave great instruction and made us feel very comfortable even though we never made home made pasta before. The thing that really stuck out to me was as we were preparing and cooking, she was cleaning up behind us as we go, there was never a mess in the kitchen. She had a great sense of humor, a lot of awesome story and a wonderful history in the culinary world. One thing that I really appreciated is that she left us a copy of the recipe so we can try the recipe on our own unsupervised. LOL! Hope it turns out as good as when she was here. This was one of the best birthday presents my fiance said he has ever received, and he looks forward to doing it again.


Sara was awesome! Such a fun night and fabulous meal!


Chef Sara is amazing! She made cooking fun and informative. The food was delicious and way easier to make than we ever imagined! Her personality is amazing so it was a pleasure having her in our home and learning from her.


I booked Cozymeal with Chef Sara to celebrate my birthday with a few close friends and my sister. We had an amazing and fun experience cooking with Chef. The menu was a perfect assortment of yummy eats; everything was DELICIOUS ?! We were some chopping, stirring, assembling divas ?. I even seared a tenderloin for the first time...where have I been ??‍♀️!? Chef Sara had everything measured and prepped which gave us more time to learn from her. I loved her kind spirit, and her son even sent me a birthday balloon. All in all, we had an absolute blast, and I will definitely book with Cozymeal and Chef Sara in the future! We are now stuffed and sleepy at 9:30pm on a Saturday night ??.


I had Chef Sara go to my parents house for a cooking night in as a Christmas gift and they loved her! They had nothing but great things to say and were so appreciative of her and the delicious food. Would recommend to anyone :)


We had a great night with Chef Sara. She was patient while teaching us how to make her delicious pasta! Great experience.


"Chef Sara was fabulous. She has a warm personality that would make any couple or group of people comfortable and relaxed. This experience exceeded our expectations and would definitely do it again. She also washed all of the prep dishes!!"


We had such a great experience with Chef Sara. She was patient, fun and very informative. Would definitely recommend her to anyone looking for a at home chef experience!


Sara was amazing!! We had SUCH a wonderful time learning how to make a delicious romantic Italian dinner and highly recommend booking her for any event!


Great experience! Would recommend to others!


Part of my birthday gift to my wife this year was to do a couples cooking course and I found Cozymeal getting good reviews this past year. I'll say our time with Chef Sara not only met our expectations but exceeded them. Right from the start, Chef Sara was willing to work with us on modifying the menu to meet the level of challenge my wife and I felt comfortable undertaking. Her enthusiasm and positivity made the class incredibly fun and her instruction was direct and concise. She gave some great shortcuts for when we attempt the recipes later and even some simple tricks for other meals we may want to try in the future. In our assessment, the cost of the class is completely worth the enjoyment and knowledge. Thanks, Chef Sara.


She was so wonderful with the kids! They had so much fun! And can't wait to do it again!


My wife and I couldn't be more happy with Chef Sara! I bought this as a birthday gift for my wife and she was thrilled. We cook kinda often and learned so much! Chef Sara is patience and so easy to talk to and get along with. 100% going to book her again! If you're thinking about it, just do it, you won't be disappointed and the value is unbeatable


Phenomenal! Yesterday we experienced our first cooking class with Sara. Making the reservation was easy. Sara was super responsive and easy going which made us feel extremely comfortable. She did a great job following up and also accommodated us on our unique arrangements. Sara's warm spirit and charm made this class fun. We were completely vulnerable about our lack of cooking skills and felt no judgment passed (haha). She is extremely patient, conversational, and helped guide us step by step - no awkwardness or pressure. The duration of the class was perfect. It allowed us extra time to bond over the meal we create together. Sara thank you for making cooking enjoyable for us. We will definitely try to recreate our delicious appetizer, dinner and dessert at home!


An amazing experience all around! Chef Sara was patient and informative. 3 couples participated, and we had an experience that will be remembered for years. The food was delicious and I can't wait to do it again.


Chef Sara was great! We had lots of fun, and the meal was delicious. Sara, if you see this, we ended up with your aprons, and want to send them back to you. Can you call us?


Amazing, patient and made my boyfriends birthday memorable


Good food and great time. I will be doing it again.


Everything was wonderful - The food, experience, and Chef Sara! Can't wait until our next experience!!


Sara was absolutely fantastic! We had a blast and the food was spectacular. I've always wanted to learn how to make pasta and her instruction made it so easy! It is a MUST!


Chef Sara was absolutely amazing! She surpassed our expectations and created a fun learning environment. We will definitely using Cozymeal and Chef Sara again to further our education in the kitchen!


Perfect date night!! We chose Chef Sara and the "Romantic Italian Date Night" and it was SO much fun! We made pasta from scratch, tiramisu, and bruschetta. Our pasta dish was chicken piccata. Everything was perfect and the price was great for the experience we had! We got about 2-2.5 hours of a fun cooking class AND all of the food (which was really 2 meals each... 4 meals total). She explained how to make everything, walked us through the process, talked about texture and timing, and gave us everything we needed to be able to replicate each dish. She even gave us the recipes to keep! I would recommend this as a gift, date night, definitely anniversaries, or birthdays. Anything you're celebrating basically. I loved it!!


What an amazing experience. Cozymeal far exceeded our expectations. Being able to cook an amazing meal with the person you love in the comfort of your home is priceless. Sara was extremely talented, outgoing and friendly which made the experience so much better. We will definitely do this more often and share this experience with our family and friends! Thank you!


Had an excellent time learning with Chef Sara. She is a natural teacher. Paid special attention to our daughter who is learning to cook before heading out to her first apartment. Great family night.


Chef Sara was amazing! She was friendly, accommodating, educational, and helped us through each step of the process. It was a great experience to learn how to cook this recipe in the comfort of my own home and there was no awkwardness at all. It was an amazing date night surprise for my boyfriend and we would do it all over again! Thanks Cozymeal!!


Sarah was absolutely a great chef she actually taught me how to cook something. She's very engaging has a great sense humor and a great personality. She stepped right in was part of the group very friendly outgoing and very entertaining we will definitely use her again and we've already recommended her to other people as well.


Chef Sara was amazing and professional throughout the course. She definitely made the class enjoyable and came with a great game plan. The food also turned out great. Chef Sara also made a point to clean everything we used before she left at the end of the class. The entire lesson was thought out and extremely efficient. Extremely satisfied and would recomend her to anybody.


Chef Sara was simply the best! So nice, so accommodating! I have some dietary restrictions and she accommodated without hesitation. We can't wait to have her over again!


I booked the pizza making experience as part of my wife's birthday gift and Chef Sara did not disappoint. When I looked at the sample menu online, I was a little concerned because the main pizza had meat in it and we are vegetarians. When I made a few requests to Sara, she was more than accommodating to make changes to her menu. We ended up making a white pizza, Margherita pizza, and a Nutella dessert pizza with fruit. The actual time with Sara was a lot of fun and very educational. She also is extremely professional, knowledgeable, and gives you creative freedom when choosing your pizza toppings. She also gave us the recipe to all the pizzas we made so we can replicate it in the future. I will definitely book another experience with Chef Sara. Thanks for a great time!


Chef Sara was a joy to cook with. She explained the techniques and the results were yummy!


She was fantastic!


Chef Sara was awesome! She was very willing to help and clean as we went. Even had leftovers. Would highly recommend her and plan on doing a repeat date night with her.


WOW! I really didn't know what to expect since I'm new to Cozymeal. But Sara was a DREAM. So professional. So personable. So knowledgeable. We felt so comfortable with her and by the end of the night we were already planning our next meal with her. Can't say enough good things about her and the food was incredible.


Chef Sara was fabulous! She is knowledgeable, an excellent communicator and teacher, and goes out of her way to make the evening special. HIGHLY recommended!


Chef Sara was great. This was a Christmas present for my wife, and it was a wonderful experience. She came fully prepared, coached us through the process, gave us tips along the way, and cleaned up as we went. There was a lot of laughter in the process. We would definitely recommend her to anyone.


Chef Sara was incredible! She made my parents feel completely comfortable. They both have said that they would take her "class" again. Thank you for making it such a memorable experience for them! P.S. The food was amazing, too!


We enjoyed our evening. Pasta making was fun, we were happy to be hands on in the process. We can't wait to make our own pasta meals. Chef Sara cleaned up as we went and we did not have a mess at the end. Sara was cheerful and the time flew bye. We started on time and finished close to the end time.


Sara was amazing!!!! This was our first time using this and we definitely will be doing it again, and hopefully using her! Not only did she provide everything, she was so personable and knowledgeable, AND cleaned up behind us! Two thumbs up!!
Reviews Chef Sara received outside of Cozymeal


Chef Sara has great communication skills and knowledge of cooking. Her experience is quite extensive and I was able to learn new tips to remake these dishes at home. Overall a great experience.
Other Cooking Class Experiences you may like
Can be used for any experience or cookware
Meet your chef
Chef Sara
Verified chef
Food safety certified
---
Armed with degrees in culinary arts and culinary management, Chef Sara knows a thing or two about the finesse of impeccable cooking. Chef Sara further honed her culinary genius and continued down the path of knowledge as a chef instructor at Le Cordon Bleu. She also has experience as a farm-to-table caterer, personal chef, and executive chef, among other gastronomic positions. Most importantly, Chef Sara loves what she does and it shows in her food.
Flexible booking: Cancel or reschedule this event's reservation for free up to 48 hours before the event.
This experience is not refundable as it includes a meal kit.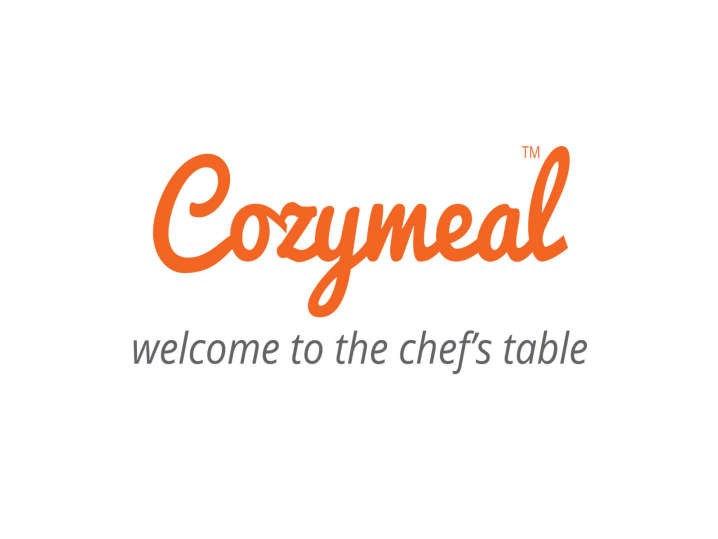 This website uses cookies to enhance user experience and to analyze performance and traffic on our website.
We also share information about your use of our site with our social media, advertising and analytics partners.
This website uses cookies to enhance user experience and to analyze performance and traffic on our website. We also share information about your use of our site with our social media, advertising and analytics partners.
Accept