Technique Class - The Cheese Making Class
Technique Class - The Cheese Making Class
60 reviews
60 reviews
COVID-19 protocols this chef will implement are:

Social Distancing Friendly
Introduce a savory and diverse ingredient into your cooking with Chef Kathy!
In addition to its texture, which binds ingredients nearly perfectly, ricotta occupies a unique place in Italian cooking as it ensures the firmest texture for stuffing a variety of sumptuous dishes. Originally formulated from mozzarella and provolone by Italian cheesemakers, ricotta is an unparalleled treat for the tastebuds with its fresh mild flavor and small hint of sweetness. Now, with Chef Kathy's guidance, you can learn how to craft this delicate goodness in your own home.

Commence your class by putting together an appetizing bruschetta formed with enticing ricotta along with your choice of two tantalizing topping variations. Continue on to the next course which is composed of a refreshing salad also created with exquisite ricotta before ending your class with a glorious sorbet.

Guests are welcome to bring beer and wine to enjoy during the class.
Bruschetta with Freshly Made Ricotta
With two topping variations
Seasonal Salad
With fresh ricotta
Seasonal Sorbet
Most dietary restrictions can be accommodated if noted prior to the event. Please mention this in the message field when you submit your booking request as adjustments to recipes cannot be made during class.
Minimum Guests

2

Maximum Guests

6

Meal Courses

3

Event Duration

1.5 hours

Labels

Beginner, Healthy, Italian, Valentine's, Vegetarian
Reviews guests left for this experience


Absolutely wonderful evening!!! Far exceeded our expectations!!! We prepared a delicious meal that I believe I can duplicate. The environment was warm and cozy - good conversations - just lovely - thank you!!


Exceeded our expectations. Chef Kathy is excellent, worked well with adults and with our two 13 year olds. Can not recommend highly enough.


This was a wonderful experience!! Chef Kathy has was soooooo awesome! The food was perfect...atmosphere fantastic... She made me and my guess feel at home! Already making plans to schedule another one!!


Chef Kathy was amazing. She has vast cooking knowledge and has a way of sharing it so it's not intimidating. We did the home made cheese class and had a blast. Very, very highly recommended. Thanks Chef Kathy, you were awesome.
Reviews guests left for other experiences with Chef Kathy


What a fabulous evening. Kathy was great and the meal was amazing. We'll be back with friends. Thanks Kathy!


Outstanding experience. Kathy and the food were great


Absolute delight! Kathy is an informative and warm host. Can't wait to try our recipes again!


Chef Kathy was AMAZING. The recipe was so, so simple but the expertise she showed in handling and teaching handling the ingredients and combinations of flavors and textures was phenomenal. This was the most delicious food I've eaten in years, and we prepared it for cooking ourselves from scratch without any preservatives! Everything was fresh. I am so incredibly happy to have met Chef Kathy and will definitely attend another class in the future.


We really enjoyed it and it was very informative. Thank you!


Kathy did a great job and worked very hard to create such an authentic menu! It tasted like Italy! We picked up lots of cooking tips!


Chef Kathy was very helpful and entertaining. Great experience, we will definitely be back for more! Thank you chef Kathy!


Chef Kathy did an excellent job. Very informative, fun, and yummy! Will recommend to friends :)


WOW Great experience--She was a great host and excellent teacher. She truly loves what she does and is good at it. I would easily recommend her to anyone looking for an excellent night learning how to cook Italian food.


Chef Kathy is awesome. Warm, friendly and knowledgeable. The meal was delicious.


Chef Kathy was both patient and knowledgeable. This was such an enjoyable experience I would refer anyone looking for a class or a chef to her. We had various levels of cooking experience and she was able to quickly assimilate and tailor her guidance accordingly.


We had a great time! This was our second time and loved it. Kathy was great. Thank you and was the best Birthday for my daughter.


This was the first cooking class that I've ever attended so I can't compare it to another but I have to say I thoroughly enjoyed it. The best compliment I could give is that I would definitely do it again. It was a joy learning from Chef Kathy.


Chef Kathy was an a gracious host and an extremely knowledgeable instructor. The food was amazing!! It was a wonderful experience overall. We would highly recommend it!


This is the second meal we've done with Chef Kathy and it was again, fantastic! She is such a knowledgeable and gracious host and instructor and the meal we made was amazing! This is such a fun evening out - where you get to engage in great discussion, learn about food, learn to prepare some amazing dishes and eat the 'fruits of your labor'. Chef Kathy makes you feel like you are 'coming home to cook'!


It was a wonderful experiences!!! She made it so easy to understand and was so helpful in teaching us her food preparation techniques. We will definitely take more classes with Kathy.


What a fun personal experience helping to prepare a French meal with along side a chef. The meal was delicious! Will indefinitely recommenf.


Chef Kathy was fantastic! It was our anniversary and this class was a wonderful way to celebrate! Chef Kathy is not only a skilled professional, she is a warm and kind person and a great teacher. Our entire experience was wonderful - and our meal was delicious! We will definitely take more Chef Kathy classes! THANK YOU!


Chef Kathy is the best in the business! Her experience as well as her calm teaching manner were great for my parents! Would absolutely recommend her to anybody in St Pete looking for an engaging and entertaining cooking experience.


Chef Kathy created a delightful evening for us. We were given a hands on experience of creating delicious recipes. She thoroughly explained each process and gave many cooking tips. Very fun and informative for both me and my husband. The class was a gift for my birthday. I highly recommend Chef Kathy's class.


A very fun & deliciousness experience.


We had an amazing time with Chef Kathy. The food was delicious and we had such a fun time cooking together!


The experience was so much fun! Chef Kathy has a bright personality and it shows in her menu. We brought some wine to enjoy while cooking which I recommend. As a home cook it was nice to learn some new recipes, innovative tips and techniques, and to learn to time the meal prep so everything comes out together. We will be trying a new menu next time but Chef Kathy has several menu selections so we are excited to work with her again!


The experience is definitely worth it! My boyfriend and I were welcomed into her home and really enjoyed how comfortable Chef Kathy made us feel. We learned a lot, and the food turned out amazing!


My second cooking class and my adult granddaughter joined me with Chef Kathy. Another great experience and we thoroughly enjoyed our meal. Our compliments to our instructor and her continued patience and expertise.


Chef Kathy is experienced, patient and organized. She hosted a wonderful evening with outstanding food and fun.


The menus was fantastic, as was the quality of of the food and instruction. Very warm and friendly environment. Chef Kathy made the evening special


The menus was fantastic, as was the quality of of the food and instruction. Very warm and friendly environment. Chef Kathy made the evening special


She was very personable and very knowledgeable. She gave excellent instruction, I would TOTALLY recommend this class and will definately take another lesson on my next visit to Tampa


My daughter and I truly enjoyed our Italian Delights cooking experience with Chef Kathy. Chef Kathy was well organized and easily explained all our steps in making our dishes which came out Fabulous! Thank you and we look forward to attending another class again soon!


We had an awesome night cooking with Chef Kathy! She was so personable and professional and the recipes she had us make were delicious. Best ravioli we've ever had hands down! She took us step by step and we made everything from scratch which is what we were looking for from a cooking class. She was very knowledgeable about the products we were using and helped tailor the recipes to our liking. She made it a very enjoyable night and we highly recommend her to those wanting to learn how to cook and make some amazing food!


Kathy was wonderful, professional, friendly, and personal. Her beach side home is beautiful, well kept and very relaxing. We highly recommended her for your next fine dining experience.


Would totally recommend booking a meal with Chef Kathy. I loved how she organized every step so that my boyfriend and I could each participate equally and she did not cut any corners on providing high quality ingredients for us to use. The whole experience was exactly what I hoped it would be and made a great gift. Thank-you!


Fun evening! Cooking with Kathy was educational and delicious.


This was our first private cooking class and Chef Kathy couldn't have been more amazing! She was incredibly knowledgeable and the food was delicious! She was very accommodating with our date preference as well! We will definitely be doing this again!


Great experience with Chef Kathy—very knowledgeable, good teacher and we were able to create wonderful food. Most enjoyable!


What a wonderful experience, the French food was fun to prepare and delicious, great sauces. We can't wait to schedule an Italian pasta evening. Perfect 5*+ evening.


My girlfriend and I booked the 'Pasta, Truffles, and More!' class with Chef Kathy and had an absolutely amazing time! Her home in Indian Rocks Beach is so nice and welcoming... oh, and so is Kathy herself! Kathy invited us into her home and helped us feel comfortable right off the bat with her instruction and the vibe in general. The food ended up being delicious AND Kathy was nice enough to accommodate for my girlfriend's pescatarian diet. Overall was a very good experience and would recommend Chef Kathy's courses to anyone interested in learning a bit more about basic techniques in the kitchen and those who are just looking for a lovely evening with delicious food.


Kathy was fantastic, and extremely knowledgeable! My sister, mother, and I had a great time. Kathy welcomed us into her home, taught and helped us make the menu, answered all our questions and taught us additional things as we asked about them. The food was delicious, and the cozy meal interface made the process very easy. I truly have nothing but positive things to say.


We had a very enjoyable time with Chef Kathy. She was organized and very knowledgeable. We had a great time and will likely schedule more classes with her in the future.


Chef Kathy was outstanding, and we loved everything about our experience. Her knowledge, skill, and patience, combined with her friendly, easy-going attitude, made making dinner, for even someone like me with zero cooking ability, a breeze. The highlight of our meal was our entree of black pasta with seafood, and I will be dreaming of it for weeks to come. I highly recommend Chef Kathy!


This class was so much fun! Chef Kathy had fresh, homemade ingredients and was a delight to cook with. We had such a great time and appreciate how she designed a menu for us!


The experience was ruined when one of the attendees got angry at Kathy and her husband. She was yelling that it was not a good experience and that it was not a nice night out for at least 45 minutes. It was a very tense and difficult situation. I think the attendee should have been asked to leave.


Learned so much!


Lots of fun in a very small group setting


Awesome evening. Chef Kathy was warm, inviting and very knowledgeable. She gave us great tips to use in our everyday cooking. My daughter and I attended the Coast of Italy class and absolutely loved itThe food was amazing. I would highly recommend this experience to anyone. Thank you chef Kathy!


We had a great time with Chef Kathy. We did this for our family experience this year and would highly recommend it. Preparing the fresh pasta was a fun experience, as was the zucchini carpaccio, the charred octopus with picked potatoes and the almond cake. Everything was tasty. Kathy is very easy to work with. I would highly recommend using her and will be looking at other classes she teaches. Thank you Kathy!!


This was my first time using CozyMeal. What a great idea for date night or even team building. The idea of having a certified chef guiding you through cooking a fancy meal is great. Chef Kathy was a delight, she was a pleasure to work with.


The food was outstanding, the experience was really engaging and enjoyable and Chef Kathy did an exceptional job of encouraging everyone to participate and help to create a fabulous multi-family-course meal. Upon arrival it was clear that we were in for a treat. Everything was well organized and stations were nicely set up so that several of us could work on various food prep tasks simultaneously. All of the ingredients used were top shelf and the tools we were provided, from the cutlery to the pasta press, were ideal for the tasks at hand. The evening flowed smoothly as everyone asked questions, got some real hands-on experience and then enjoyed, as in really enjoyed, the fruits of our combined labor. Working alongside such a passionate, pleasant and capable chef helped to boost my kitchen confidence. It is easy to get intimidated while watching others cook but she made everything seem like I could replicate the steps and achieve a comparable culinary success on my own. Even if sharpening your cooking skills is not of interest, just enjoy the opportunity to leave the cooking to a true professional like Chef Kathy, whether in the comfort of your own home or some other suitable location, and discover a fun and fascinating way to experience some fantastic food.


Chef Kathy's home is an excellent host and is very detail oriented. She made me feel welcomed as soon as I walked into her home. Once she began to cook, she continued to follow her same meticulous pattern. She checked the temperature of the food she was preparing, she cut in perfect portions, and used quality fresh ingredients. You could taste the freshness in every bite. The blend of flavors were superb. Then she prepared two types of bruschetta with her homemade ricotta--they were both amazing. I thought it could not get any better, but I was wrong. Chef Kathy prepared the best chocolate panna cotta that I have ever tasted. I left chef Kathy's home feeling as though I had just visited an old friend. She has a very kind demeanor and her cooking abilities were beyond my expectations.
Reviews Chef Kathy received outside of Cozymeal


Great cooking class with an amazing chef!


We attended Chef Kathy's Italian cooking class and simply LOVED it. We will definitely come back.








We attended Chef Kathy's cheese making class in Tampa and had such a great time. She is kind, competent, fun and overall an amazing instructor. I can highly recommend this cooking class.
Other Cooking Class Experiences you may like
Can be used for any experience or cookware
Meet your chef
---
Twelve years into her culinary career, Chef Kathy made a drastic shift and left the professional kitchen for nearly 20 years. After a fruitful career, she returned to her passion: the kitchen classroom, where she embraced how food nourishes our bodies, souls, and spirits. Upon completing the Master of Italian Cuisine at the ICI in Italy, she began teaching Italian cuisine to budding chefs in inspiring and engaging classes.
Flexible booking: Cancel or reschedule this event's reservation for free up to 48 hours before the event.
This experience is not refundable as it includes a meal kit.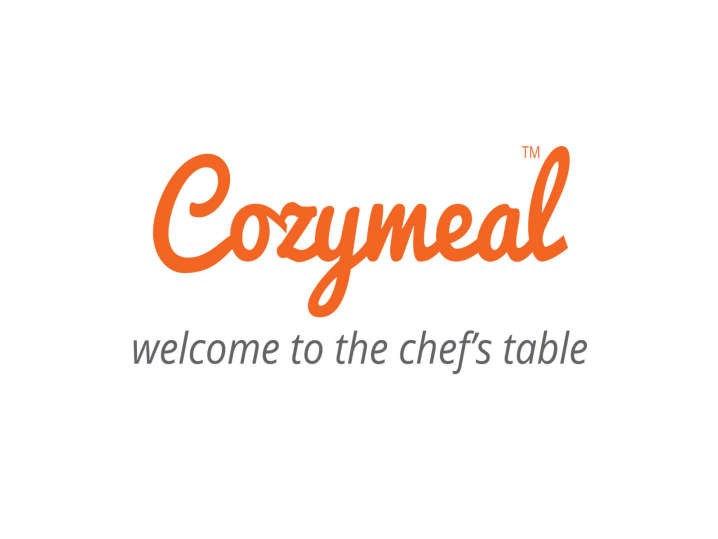 This website uses cookies to enhance user experience and to analyze performance and traffic on our website.
We also share information about your use of our site with our social media, advertising and analytics partners.
This website uses cookies to enhance user experience and to analyze performance and traffic on our website. We also share information about your use of our site with our social media, advertising and analytics partners.
Accept