Candy Making Class - Make Halloween Candy with Chef Clemence
Candy Making Class - Make Halloween Candy with Chef Clemence
26 reviews
26 reviews
PLACEHOLDER
DIY Halloween Candy: Marshmallow Ghosts to Peanut Butter Cups

Boo! Join us as recreate childhood favorites from scratch- made even better with our Cordillera chocolate and not a lick of corn syrup.


Ages 16 and up. Classes are BYOB & BYOC (Bring Your Own Container!).
Minimum Guests

1

Maximum Guests

6

Meal Courses

4

Event Duration

3 hours

Labels

Adult, Baking, Chocolate Making, Fun, Teens
Cozymeal guest reviews for other experiences with Chef Clemence or Resident Chef


What a great class! Chef John Pitblado was so delightful, added some humor to our serious bread baking. I will definitely take another class with him.


Fabulous! She is the Best Chef‼️So Relaxed & Teaches U all of the Culinary Tricks! Our pies came out Looking & Tasting Like we were accomplished Bakers! THX???


Great class! Highly recommend this course! Very knowledgeable and we learned a lot!


Class was so much fun! Great teacher and delicious recipes! Highly recommend!


It was not something that worked for me. I thought that the class had something to do with pastries etc but it ended up making Twinkie's and Oreo cookies.


Thanks for a great fun and informative class


Great class! Easy going and on point!


The class was great! Chef Rose had lots of experience to share for technique and tips that I was hoping to glean from this class. She is also super fun and spunky which made the class really enjoyable!


Wonderful experience!


Such a fun class with a wonderful chef! Will definitely come back for more classes!


My wife and I did the French macaron class. It was fun, informative, and comprehensive. I would highly recommend that specific class, and we are likely to do additional classes with this company in the future. Far more effective than quick 1-hour classes we have done elsewhere.


Hello my donuts and donettes! I dough believe it's been a wonderful weekend, and I hope yours was as well. I had the fortune of attending Cozymeal's doughnut cooking class, as a birthday gift from my dear friend and donut diplomat, @syrusbarb (Darius Barb), and a sweet one it was. I attended the Sunday class a bit early, and had a delightful conversation with the head Chef herself, Clémence Gossett. Who if you don't know about her, then a google search will tell you about all the rich ingredients this woman brings to the cooking world. I was delighted to talk donuts with her, and about my donut project, which she absolutely adored. Then came the class, which after a good 3 and half hours, I felt so awakened to the sciences of donuts, and have become confident in my donut making skills. Chef Clémence walked us through making apple fritters, along with yeast raised donuts: including twists, Berliners, the classic ring, and donut holes. Along with that, we learned the art of making glazes in all kinds of varieties, my favorite was the espresso! More importantly, she guided myself, and the other prospects, through the sciences of making donuts, understanding why and how each ingredient works, and the importance of temperatures. I can honestly say, Chef Clémence is a Jedi Master among the world of doughnuts, and I feel like I've started my steps as a padawan donut maker. Thank you, Chef, for your time, materials, teachings, you've really opened my mind up to the sweet possibilities of donuts! Make sure to check out the Chef's course through www.cozymeal.com, and sign up! It's in Santa Monica, and the classes fill up fast! @gourmandisela


Learned a few new things and had fun!


My event with Chef Clemence went very well. Even though I was 30 minutes late to the course because of LA traffic which I didn't account for, Clemence quickly got me started up on what everyone was doing. She was very knowledgeable, and showed us a lot of cool things like an efficient way to dice an onion, how to prepare an artichoke, and of course how to make fresh pasta from pasta dough. The students there were friendly and I had a good time conversing with my partner. Just being around other students who are likely better cooks that I am motivated me to put in that extra effort to get on the same level. All of the tools and ingredients were prepared for us ahead of time and there were assistants who went around and delivering necessities and collecting leftovers, which was very helpful in allowing us to focus on the cooking. This was my first time taking a cooking course, and I have to say I greatly enjoyed it.


A wonderful afternoon! Chef Clemence was a great teacher, with extremely helpful tips. It was a very hands on experience, and she was focused on checking in on each student. I would highly recommend a class with Chef Clemence!


this class met and exceeded my expectations and I'm already signed up for another class of hers and looking forward to making all my kitchen gadgets even more useful!


Perfect!!! She is very passionate and you can tell. She will answer all your questions and help you with anything you need!


Very enjoyable...


Awesome class!!!!


We've been looking forward to this class and it exceeded our expectations! Great teacher, assistants and venue! Thanks!!!


Loved the class!


What a fun class! I'll be back


it Was a nice experience, I enjoyed it and learned a new skills Thank you chef clemence


The best baking class ever! Can't wait to try more classes with chef Clemence. I love baking and her class was super informative and fun!


It was a great experience. We will be booking other courses in the future, I'm sure. I would also like to note that the things we made only lasted about a day in the to-go box before being completely eaten.


We booked chef Clemence's pizza making class in Santa Monica (Los Angeles) when we were visiting Los Angeles and had a great time. Clemence is very patient and explains every step of the process very well. The class was really fun and we LOVED the pizza in the end. I still can't believe that I made such a delicious pizza. I look forward to my next Cozymeal cooking class when we are back in Los Angeles.
Other Cooking Class Experiences you may like
Meet your chef

---
Chef Clemence was born in Paris and developed a taste for buttery, sweet and chocolate-filled pastries early in her life. And her love for chocolate has never waned. Her parents moved from France to Washington, D.C. where she perfected her chocolate chip cookie recipe. She studied film in Syracuse, New York, worked at Fox in L.A. for a stint before her friends convinced her to open a dessert company. Besides teaching, she also develops recipes and serves as a food consultant.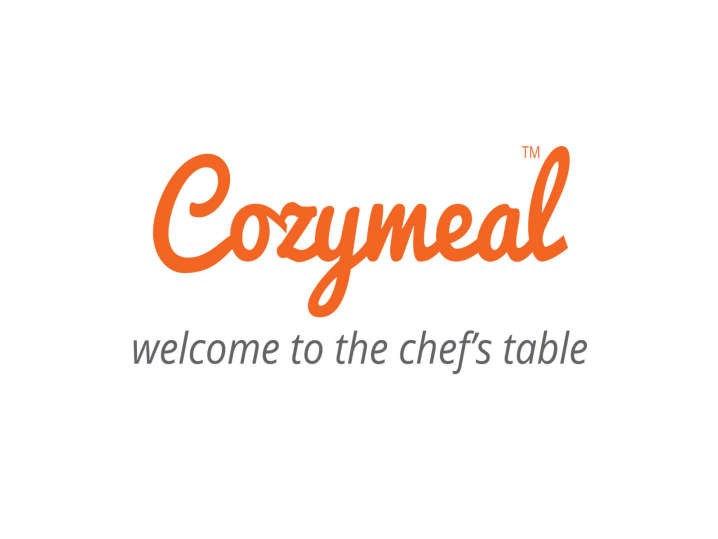 Want Even More Culinary Inspiration?
Exclusive deals, cookbooks and our best tips for home cooks — free and straight to your inbox. PLUS: 500 Rewards Points.
YOU'RE IN!
Thank you for signing up for our mailing list.
© CozymealTM, Inc. 2013-2021 - Phone: 424-295-0515
10880 Wilshire Blvd, Suite 1101, Los Angeles, CA, 90024