Cooking Class - Signature Spanish Fare
Cooking Class - Signature Spanish Fare
157 reviews
157 reviews
Fill your table with hearty traditional dishes from one of Spain's most beloved cities: Barcelona.
Savor an authentic Spanish cooking class with Chef Catalina leading you every step of the way. She'll help you master the culinary craft required to bring this satisfying meal to the table.

Start your lesson by making potato croquettes infused with Manchego cheese and enjoyed with a roasted red pepper aioli spread. Then, you'll create seafood-studded paella, featuring shrimp, fish, prawns and chorizo. There's also crunchy bread topped with tomatoes and garlic, a citrus, avocado and fennel salad with the zing of sherry vinaigrette, and olive oil cake, a classic dessert.

Guests are welcome to bring wine and beer to enjoy during the class.
Potato Croquettes and Roasted Red Pepper Aioli
With Manchego cheese and breadcrumbs
Seafood Paella
With bomba rice, shrimp, fish, chorizo and saffron
Pan con Tomate
With toasted ciabatta, olive oil, tomatoes and garlic
Citrus and Avocado Salad
With arugula, shaved fennel, red onions and sherry vinaigrette
Chocolate Olive Oil Cake
With almond flour, cocoa and powdered sugar
Most dietary restrictions can be accommodated if noted prior to the event. Please mention this in the message field when you submit your booking request as adjustments to recipes cannot be made during class.
Minimum Guests

2

Maximum Guests

10

Meal Courses

4

Event Duration

3 hours

Labels

Beginner, Date Night, Fun, Group, Spanish
Reviews guests left for this experience


A great time while also informative. It works as kind of a dinner party where you and the other guests make the food and eat together. About 1.5 hours of cooking and then eating. Super fun!


We felt like we were on a tv show. Chef Catalina was fantastic


This was our second class with Catalina and we loved it even more! She has created a beautiful space for learning . Her recipes were simple, creative and delicious!! Catalina takes time to clearly explain steps and gives thoughtful instruction the throughout the evening. We'll be booking again!


My son gave me this Paella experience as a a gift so I decided to bring him along. Chef Catalina was very friendly and explained the food and techniques for making each dish. She had us helping to make each item. It all turned out delicious and can't wait to try this at home. I thoroughly enjoyed this evening and want to try some of the other classes. Thanks chef Catalina.


She's an amazing chef and instructor - very good with communicating and answering questions - really enjoyed the class


Chef Catalina was amazing. She was very informative and gracious. Her beautiful kitchen was large and we'll organized. There was plenty of work space for other participants and we all had a good time learning from her. It was an enjoyable experience and would recommend this to family and friends.
Reviews guests left for other experiences with Chef Catalina


Amazing experience.


Wonderful class, we had a ton of fun!


The class was wonderful! Chef Catalina was great and accommodating, I'm a vegetarian and very much enjoyed dinner.


Catalina was great! She was knowledgeable and detailed. She was patient and kind. Everything was very organized. The food was phenomenal and from the heart. Enjoyed the entire experience.


This was a fun and exciting cooking experience. Chef Catalina was very organized and knowledgeable.


I had a wonderful evening. Chef Catalina is so good with what she does. Guaranteed to learn a lot, the food is so yummy and everything is worth it.


Chef Catalina never disappoints. It was another great experience. Catalina is such a gracious host and wonderful teacher.


Chef Catalina was so amazing! we enjoyed every bit of her class and will be back for another experience soon!


Catalina was amazing. Very informative and fun and relaxed in her presentation. We can't wait to do the Thai meal soon.


This was such a great experience! Chef Catalina made the class as interactive as we wanted it to be, while carefully describing each of her techniques and background for the ingredients used. The food was delicious and I would definitely take this class again.


Catalina taught us how to prepare a beautiful and delicious menu. She provides instruction on food preparation from slicing methods to a chicken marinade in burgundy wine. She demonstrates her love of food coming together in her explanation of timing of ingredients - teaching texture, aroma, and color, and taste. We had such a good time sharing a delicious meal together!


This was the second class I have enjoyed with a teenage grandson in Chef Catalina's kitchen. She is very well organized and a good teacher. Her kitchen is well-suited to groups up to 10. Everyone participates in preparing the meal which we then eat together. It's a fun experience and the food is delicious.


Fantastic experience! Chef Catalina was welcoming and knowledgable, and the food was tremendous.


Wow! I was blown away by the beautiful and thoughtful presentation by Chef Catalina. Her home is warm and inviting, and she spares no detail in presentation. Everything from the ingredients to the table setting were thoughtfully presented on a most gorgeous manner. Her cooking tips were tight and insightful - no droning on or boring tangents. She made every word count! I thoroughly enjoyed our time with Catalina and can't wait to attend more of her classes.


Really, really good. It was a blast preparing a meal in a big group, and the food was fantastic. Chef Catalina was great at explaining everything and getting everyone involved as well. We'd definitely take more classes with her.


Catalina is amazing! The entire experience was fun, relaxed and the food was extremely delicious. I am definitely going to be taking more classes from her.


This is exactly the kind of cooking class I have been looking for. So many other "classes" are just demonstrations. This class actually went hands on with the various steps. The food was delicious and the experience was wonderful.


Chef Catalina was fun, engaging and we learned. Ton!


Chef displayed her expertise, skill, knowledge and experience. Food was delicious! A relaxed informative hands on delicious experience. Will sign up for other classes.


It was a wonderful class. Chef Catalina was well prepared and well organized. I had a wonderful evening and learned a lot!


Such an AMAZING class with an AWESOME chef! My 7 friends and I did a private party at one of Chef Catalina's Italian classes. We all loved it!! The class was fun, we all enjoyed every minute of it. She made her home feel like ours. I will definitely take more cooking classes from her in the future! Thank you, Chef Catalina!


It was an amazing experience, chef Catalina was very accommodating and knowledgable. Me & my husband loved the evening we spent learning Italian favorites with new people from in and around Sacramento!


We had a great time with Chef Catalina! The class was so fun and casual-- a perfect date night!


Awesome chef, patient, and would definitely come back to learn more.


Catalina does an excellent job. She is incredibly organized, provides good tips and makes the class fun and enjoyable. It's a great idea to replace just going out to a restaurant. This was my second class and will be back.


We really enjoyed our class with Catalina! We learned about typical Thai ingredients as well as how to modify for taste / diet preference. Meet some really nice people, cooked a delicious meal and enjoyed a pleasant date night. Would definitely do again!


Had a great time!! Best class we have taken!


Valerie Garcia
18 Jul 2023
Chef Catalina is great!! This was my second class with her and she makes the experience so much fun and informative. She is patient and a great teacher with the end result being a GREAT meal. I would highly recommend her classes.


Georgia Wnner
18 Jul 2023
First time I had a cooking class. It was so fun and informative and delicious. chef Catalina was gracious, organized and talented. It was a wonderful experience in her lovely home.


It was okay. Honestly, it was too hot. The class should have been postponed. It was quite uncomfortable.


Great class!


Chef Catalina was wonderful. We had such a great experience. We are booked for our next class.


This was one of the funnest date nights we've ever done! Catalina was inviting and everyone in the group (8 others we did not know) got a chance to try each part of the cooking process. She explained everything, let us do our thing, and then we all ate together at the end. Definitely want to do again!


Anjana Bhargava
08 Jul 2023
Thoroughly enjoyed the class. Chef Catalina was knowledgeable, detail oriented and amicable.


The class was great. I had a lot of fun.


Delightful night! Delicious food!


Amazing food and a good chef who teaches you exactly how to do all the things even simple things.


Would def recommend!


Chef Catalina was very pleasant. I expected more hands on cooking.


Catalina was a fantastic chef and host! She had everything prepared and was very knowledgeable! Would recommend to anybody looking to have a delicious meal and learn how to cook it at the same time!


Valerie Garcia
30 May 2023
It was a wonderful experience and Chef Catalina was knowledgeable, patient, and so warm. Already have another class scheduled.


I had such a wonderful time and you were awesome!!!


This class was amazing ? Chef Catalina is an excellent instructor and she made cooking a delicious Thai meal from scratch enjoyable and very doable! The end result was exceptional ?????


Chef Catalina was knowledgeable, friendly and welcoming. We had a great time!


Tom Haakenson
15 May 2023
We had such a fun time in Chef Catalina's course. And the food was amazing!


Tom Haakenson
15 May 2023
We had such a fun time in Chef Catalina course. And the food was amazing!


Catalina was fabulous!! Excellent teacher!! Sweet and fun!! I'll definitely be back and I'm bringing friends!!!


As always, Catalina's class was so much fun, instructive and delicious. By the end of the evening you feel like you have made new friends and shared a special experience.


Our first time taking a cooking class, and it was so much fun. What an awesome experience we had with Chef Catalina. We will definitely be booking another class with her.


We had such an amazing time! The setting was delightful, the food we made was incredible - our Chef was a great instructor and we got some other fun attendees. All around a great evening - can't wait to try one her other classes!


Chef Catalina is amazing! She is a gracious host and excellent chef. We signed up for the Mexican Street food class. Our family has a wide age range (grandparents, adult kids and teenage/young adult grandchildren) and food allergies. Chef Catalina showed us how to make adjustments and prepare a fabulous meal. Everyone left full and happy. We can't wait to try other cuisines with Chef Catalina!


Patricia Martin: Great class of 10 people! Fun to meet others! We all participated along with our wonderful Chef Catalina, and the meal was delicious! Italian! Homemade fettuccine, fantastic Fritto Misto with Lemon Aioli and assorted veggies, lovely salad, and the Best Tiramisu I've ever tasted. Thank you Chef. Oh! And don't forget to pet Remy! He's a love!


Chef Catalina is knowledgeable, patient and a great teacher. We had a great time, with awesome food and good company. Amazing location with a beautiful private kitchen.


Fantastic experience and delicious food. Chef Catalina did an amazing job teaching how to cook complex food in a simple way.


This was an amazing class. Chef Catalina is wonderful and such a great teacher. I will be booking more classes with her. If you would like a hands on class, this is your class.


Our group had a fabulous time at Chef Catalina's home cooking and eating Mexican Street Food. She is so organized and outgoing, and makes you feel like you will be able to duplicate these recipes at home. We all want to take another class soon.


Chef Catalina was fantastic! She hosted us in her beautiful home, and everything we needed was available. She had a great playlist which contributed to the overall ambiance. The class itself was a great combination of hands-on and demonstration. Catalina gave detailed instructions for every step. In the end, we got to enjoy our meal "family style" with the rest of the group attending the class. It made for a nice "dinner party" feel. Recommend it and would take another course. Thanks, Chef!


Catalina was great.


We had such a great time learning how to make homemade pasta and Tiramisu. Catalina was such a wonderful host and teacher. The meal turned out amazing. Will definitely book another one of her classes.


Chef Catalina is very pleasant and knowledgeable. The food was flavorful and she gave lots of wonderful cooking tips. Her kitchen is beautiful and the perfect workstation. I would take more classes with her especially if you have a group that would like to take it together.


Fantastic time and delicious food. I understand better now why recipes specify certain directions.


Catalina made the experience both fun and informative. When she explained something, she was clear and made all skill-levels comfortable jumping in. I am so excited to re-create many of the dishes we made!


My Mom and I had a wonderful experience with our class. Chef Catalina taught us so many neat cooking tips, and we loved every course we made. We would definitely sign up for more of her classes.


I took my wife for a surprise date night and Chef Catalina was fantastic! She explained the origins of all of the food we were preparing, answered questions and showed us techniques on how to properly prepare each phase of the meal . Had a chance to meet two other couples and have really great conversations with new people. All in all it was a great experience. Would highly recommend Chef Catalina and would even consider taking another one if her classes again in the future.


Chef Catalina orchestrated a wonderful evening. She has a spacious kitchen and I learned a lot about Thai cooking. Looking forward to another experience.


We had a great experience cooking with Catalina and are already thinking of planning another experience with friends. It was a great atmosphere - clean, large kitchen and great playlist! Everything was well planned and timed. It was a very manageable meal that we will definitely recreate again with all of the new techniques that we learned. It was a fun and enjoyable experience cooking and sharing a meal with people we didn't previously know.


Chef Catalina hosted a wondeful class for 10 of our veterans and their family members for Wounded Warrior Project. She was welcoming, organized and lovely. Her home was spacious and our group felt very much at home. This was a great team building event and our team wants to return for more classes!


Had a great time in Catalina's kitchen for her Italian cooking class last night. Everything flowed well, convivial atmosphere, opportunities to be hands on or not, convenient space and parking. I'll go again!


Chef Catalina created an amazing experience for us. I am already looking to book another cooking night with her!


The class, ambiance and food were all amazing! We had so much fun learning how to make pasta from scratch. Catalina's kitchen was clean (and gorgeous!) and large enough to accommodate all 10 of us comfortably. We look forward to taking another one of her classes soon!


Cooking with chef Catalina was such a fun experience! This was our very first cooking class and we enjoyed it very much :) Given the opportunity we would do it again!


Patrick Campion
19 Jan 2023
Chef Catalina had a great space, the food was delicious, and it was great working with ingredients you typically wouldn't. It was fun being able to taste the individual ingredients. She teaches not only how to make everything but why the ingredients work together. Highly recommend!


Chef Catalina was great! Fun, down to earth, knowledgeable. Our group had a blast.


Great experience


What a fabulous night!! Chef Catalina helped us create a fabulous meal and experience for our guests! She was fabulous and the food was delicious! We would highly recommend the French Cuisine and Chef Catalina!


Thanks, Catalina for a fantastic night. The food was delicious and I can't wait to make it on my own.


Very personable, knowledgeable and the menu was exceptional!


Chef Catalina was exceptional! She walked us step by step throughout the process. It was such a great experience and I can't wait to do it again.


Fantastic time with some fantastic food and fantastic company!


So fun! Catalina made the experience fun and comfortable. I highly recommend!


Outstanding experience. We were a group of seven with a distracted 8 year old. Chef Catalina kindly set aside some plain foods for the kiddo and the rest of us enjoyed making the meal, including the most flavorful green curry ever. So much better than cans or jars. Highly recommend.


Catalina was an excellent teacher and chef!! We had a great time learning to prepare Italian food. I could not recommend her more enthusiastically!


The class was even a better experience than I was expecting. Chef Catalina was amazingly organized and engaging. THE food was excellent.


She is amazing! It was my moms birthday and she made it a great experience! Made us feel very welcomed and comfortable. Hoping to take another class with her soon!


I knew this class was going to be fun but WOW. Even better than expected. Catalina is such an amazing chef and educator and really made the whole night special. The perfect date night, anniversary, birthday gift, etc. Looking forward to booking more classes with Catalina!


This experience was so fun! Catalina took the time to answer all our questions, played great music as we cooked, and made us all feel so comfortable in the kitchen. Would highly recommend her class to anyone learning to cook!


Catalina was awesome! My coworker and I did the class as a "fun day" for our job and we learned so much! The food was amazing, house was beautiful and Catalina was so nice and knowledgeable. Will definitely be taking more of her classes in the future!


Chef Catalina was awesome! Her kitchen was super cute, and her lesson was informative and very task-based (which we loved). I especially enjoyed how she took the time to explain all of the various ingredients and where to find them. Overall, this was a wonderful experience and we will definitely be coming back for another lesson!


Chef Catalina was amazing! We got to prepare a wonderful three course meal in her stunning kitchen and had the best time doing it. Everything was set up and ready to go when we arrived and Chef Catalina was a tremendous guide throughout this meal making process, clearly explaining each step and answering all of our questions. Would highly recommend!


What an amazing class! We had so much fun, we learned so much, and the food was INCREDIBLE!


Chef Catalina's class was exceptional in every way. Her kitchen was clean, inviting, cozy; everything was preprepped and laid out with plenty of room for all 10 of us. She taught us all as one and split us into groups that she rotated so we all had hands on experience in all stages of our meal. She was very conscious of knife/hot oil/cooking safety for us and cleanliness. The food was wonderful and she sends the recipes to your email so you can just enjoy the experience of the class. We all sat down at the table after cooking was done and enjoyed the lovely meal we all helped prep. My husband and I would do a class with her again! :)


Delicious, fun and informative!! Amazing, spacious kitchen for teaching too.


The location was very welcoming. The Chef and kitchen were completely prepared for us to arrive and dive in. Her experience was evident from witnessing her skills with the knives and all of the different types of food we were using. I will definitely sign up for some more classes with Chef Catalina.


Great food, ambience and the chef clearly knew her way around the kitchen!


Chef Catalina is awesome and her recipes are delicious! She's very organized, a great instructor with a beautiful kitchen. I really enjoyed the family style cooking and sharing the final result meal! Looking forward to getting the recipes, I will definitely make the meal at home.


Chef Catalina was phenomenal! Not only was she engaging and educational, but she made the entire group feel involved in the cooking process, regardless of level/comfort. And the food- AMAZING!!


Amazing experience! I would come back to Sacramento just to do it again!


Lauren Serpan
18 Aug 2022
Excellent class!! Great cooking tips and recipes for all skill levels. We had a great time and all cooked with new ingredients!


Amazing! She talked us through every step and why, made me appreciate all the aromas, textures and flavors that came together. Catalina was the perfect hostess and chef!


Chef Catalina is awesome! Fantastic teacher and fun class. Food was awesome. Group had a great time. Hope to attend another class with Chef Catalina soon!


We had such a great time learning from Chef Catalina! She was fun and friendly and the food was amazing! Will do this again soon!


Elizabeth Wolfe
26 Jul 2022
So. Much. Fun! Catalina was knowledgeable and kind. Her home is beautiful and inviting. And it is clear she is a tremendous cook. The food was delicious. What an experience! Highly recommended!


Chef Catalina was so friendly and professional. We could not have asked for a better experience. We not only learned about about how to make the Thai dishes, but we also were able to have a lovely meal of our creations afterwards. I cannot recommend her enough, a truly great experience.


Thank you for such a great experience


We had a fabulous time learning how to make these Mexican food dishes! The shrimp cocktail was so easy and perfect for a hot summer evening! Thank you so much for having us in your home Catalina❤️❤️


Chef Catalina blew me away!! She opens her GORGEOUS home to groups, and provides a fun, clean and educational environment to learn! My husband and I just attended her Italian cuisine cooking class, and were paired up with 2 other couples. Chef Catalina made sure there was something for everyone to do at all times, whether it is whisking up whipped cream, making homemade pasta, or hand-mashing roasted tomatoes. She created a "dinner party" environment where each member of the class got to sit around the kitchen table and enjoy the meal that we all cooked together. I definitely plan on taking one of her many other classes, and would HIGHLY recommend this experience to others as well. Seriously, this was one of the most fun experiences, and is perfect as a birthday gift, date night, or really any occasion. Thank you , Chef Catalina for such a wonderful experience!!


We had such a great time! I will definitely recommend the class to friends and family.


Loved the experience. Great food. Great company. Recommended for an interesting date night!


So much fun! Would 100% do again!


This was our second class with Chef Catalina an we loved it even more than the first one. My partner's 7-year-old daughter came and she loved being hands-on, and Catalina gave her plenty of opportunities to help and learn.


Lovely home and set up well for multiple people. Friendly, relatable chef as well as knowledgeable. The food we cooked was Italian and tasted great. She also gave advice on how to substitute or adapt our methods at home to recreate the items we cooked. I will definitely do it again.


We arrived at a beautiful house not knowing what to expect. We were met at the door by Chef Catalina and immediately welcomed in. Her kitchen and dining space are perfectly setup to accommodate small and large groups. Chef walked us through the menu and got us setup and we began. Throughout the whole process she talked about the various ingredients being used, and took the time to answer any questions we had and made making the experience very enjoyable. Overall, a wonderful experience guided by Catalina, and the food at the end was delicious. Highly recommend any cooking/dining class with Chef Catalina.


Chef Catalina did a wonderful job. We enjoyed her class very much


Amazing class and chef. I had a great time and I have to say that this class class was one of my favorites.


Amazing Class! We learned so much about the preparation and flavor profile of classic Thai cuisine and were rewarded at the end with a delicious meal. Highly recommended!


Catalina is an amazing hostess. So pleasant and a great teacher. Her home and kitchen is kept so neat and tidy. My first class with her was a date night. My second time included my 16 year old son. Both experiences was amazing, and both times I left with a full belly! The 3 of us will be returning another class in a couple of weeks. I highly recommend Catalina.


My partner and I found Chef Catalina's class for Thai and neither of us has ever cooked Thai. We both are somewhat experienced cooks in other kinds of food, so we had a lot of fun learning what all goes into Thai cooking. Chef Catalina makes it easy to follow along, and the food was amazing. Plus, we had a ton of leftovers.


We attended this class for our team building event and it was a blast! Great food and so much fun. Chef Catalina was awesome and put on a great class. Looking forward to booking again with her!


Wonderful instructor, very knowledgeable. Cooking in her home made the experience very personable. Food was delicious and presented beautifully. Thank you, Chef Catalina!


Had a great time with Catalina! The food was delicious too!!


I had a lot of fun and learned some new techniques.


Chef Catalina is absolutely wonderful. She accommodated us for any dietary restrictions and preferences, her kitchen and entirety of her home surpass anything I have ever seen. Sanitation is very important to her, the kitchen is spotless, cleaned as we went and she made sure everyone had their hair out of their faces, sleeves rolled up, masks on and hands washed many times.


Super cute house and she did a great job working with a big group. We had a blast!


A lot of fun and great experience.


Great! Great! Great!


My friend got this class as a birthday present and I got to go with her. We had a great time meeting new friends and preparing our Thai meal. It was so interesting seeing the spices and flavors that go into the food we love so much. Would really like to take another class with Chef Catalina!


Catalina was such a stellar Chef and host! We would definitely take a class with her again. She has a lovely kitchen in the heart of Sacramento, her food is excellent, and I left confident that I could recreate the meal. Was also a delightful outing for me and my partner to meet new folks in the city. Definitely take a class with Catalina!


So much fun! Great people and great food!


Such a fun night! Catalina is a terrific teacher, walking us through each step, while explaining unique ingredients. This is a very interactive class and you enjoy a delicious meal at the end! It was a perfect "girls night".


Catalina was absolutely fabulous such a fun night! The food was delicious and Catalina made it such an enjoyable experience can't wait to book another session!!!


Chef Catalina is the best!


We had a great time. Chef Catalina was a great instructor and we can't wait to apply what we learned at home. Will certainly take other classes!


super amazing time and best date night ever. Chef Catalina is the best host ever too. thank you you made my night very special with a very special woman.


We gave this as a gift to my son who is an aspiring chef and he had such a wonderful time! super excited to experience cooking with Catalina again soon!


My wife and I had sooooo much fun learning to cook Italian food. Thank you so much for hosting your class and giving great instruction. We'll be back for the Thai food class very soon.


Catalina was awesome! Very personable. She went at our pace and taught us so much. I learned so many new techniques. The food was delicious. Definitely taking another class with her.


Chef Catalina was awesome to work with on modifying the cooking class to be more competition oriented. My team had a blast and learned a ton!


Chef Catalina was wonderful! She was very informative and we learned a lot about cooking Thai food. She has a beautiful kitchen and was well prepared when we arrived. We were able to jump right in and enjoy the cooking class.


It was cancelled due to a move and the new home not being vetted yet for teaching a class. Fortunately Chef Catalina reached out TWICE to me since Cozymeal didn't do a darn thing.


Catalina was an absolutely amazing instructor!! She was so friendly and knowledgeable. Her home was so welcoming and inviting. Her kitchen is beyond gorgeous, a true chef's kitchen. Our food was out of this world, everything was so flavorful an different. My wife and I had a great time. Highly highly recommend!!


The food was great and so was the Chef we loved the experience. I went with two friends I haven't seen in a while and really enjoyed the interactive learning experience plus yummy food to top off a great evening.


Very fun class! I love cooking and wanted to learn more recipes or kinds of meals to make—and this class was worth trying. Thai Curry is a dish I love. I usually either make Japanese, or red and yellow Thai Curry—and was hoping to learn how to make green Thai Curry since I've never had or cooked it before. The green curry we made was delicious—I'll totally add it to my list of recipes to make for dinner :) The mango sticky rice was delicious too. Very rich and hearty dessert! Loved it! Thank you, Catalina for the lovely class. I will definitely sign up for another cooking class in the future :)


Amazing! 100% worth the experience!! Chef Catalina is amazing, super friendly and personable. It was an amazing experience!!! If you haven't ever done this- then do yourself a favorite and book it! You will not regret it!


Our experience with Chef Catalina was incredible! We got to understand, sniff, and taste many of the unique ingredients in a Thai cuisine before they became part of our curry or pad thai. She is very friendly and accommodating, and clearly and well experienced chef. I would recommend her to anyone who wishes to have a welcoming, fun, and engaging cooking class experience!


We loved our event with Catalina. She has a lovely kitchen in a really cute home. A cool experience all around. Thank you Catalina.


Catalina made this cooking class experience so much fun! She was so patient and kind throughout the entire class. The kitchen was beautiful and the ambience made for such a memorable experience. The food was delicious! Can't wait to come back!


Chef Catalina is great! She has a lot of experience teaching and it definitely shows. She is versatile and can work with many different cuisines - she is wonderful to work with and super professional. I highly recommend Chef Catalina for anyone in the Sacramento area!
Reviews Chef Catalina received outside of Cozymeal


My boyfriend and I had the best time cooking with Catalina! She made cooking so much fun, easy, and the food was so delicious I couldn't believe I made it myself (mostly haha). We're already planning our next date night to learn another cuisine. Plus her kitchen is beautiful!


Cooking with Catalina is not only educational, but such a pleasure. From the moment we started she made us feel comfortable. Her home is so welcoming and set the tone for a more personal experience instead of a standard cooking class. The ingredients provided were local and fresh, and she let us know where to get items that may be harder to find. Catalina walks you through each recipe and demonstrates techniques or processes while still letting you be the one to cook. She really takes the time to help you learn about why certain ingredients are used, and the intentionality behind why flavors go together. The entire menu was easy to learn and well thought out, which made for a well-rounded meal I'd love to try again. I can't wait for another class!


We had so much fun! Almost felt like an interactive dinner party, more than a class. Italian is my favorite, and Chef Catalina didn't disappoint. The food was delicious! And though I know it won't be as good as hers, she's given me the confidence to try this again on my own. I can honestly say, she exceeded all my expectations. And I'm looking forward to trying her Thai class next. Thank you, Chef!


Had an amazing class with Chef Catalina! She is very knowledgeable and really made it an enjoyable experience. I learned some useful tips and ate a great meal. I would definitely take another class with her in the future!
$ 95 Per person
all-inclusive: 3-hour class, 4-course meal and taxes.
---
Can be used for any experience or cookware
Meet your chef
---
Born and raised in San Francisco, Chef Catalina attended college for cultural anthropology where she first worked in catering and discovered her passion for food. After school, she continued to follow this passion and hone her craft in the kitchen. With expansive experience in the industry from serving as lead cook and managing catering to managing special events and working as a cheese monger, Chef Catalina now enjoys instructing group cooking classes.
Flexible booking: Cancel or reschedule this event's reservation for free up to 48 hours before the event.
This experience is not refundable as it includes a meal kit.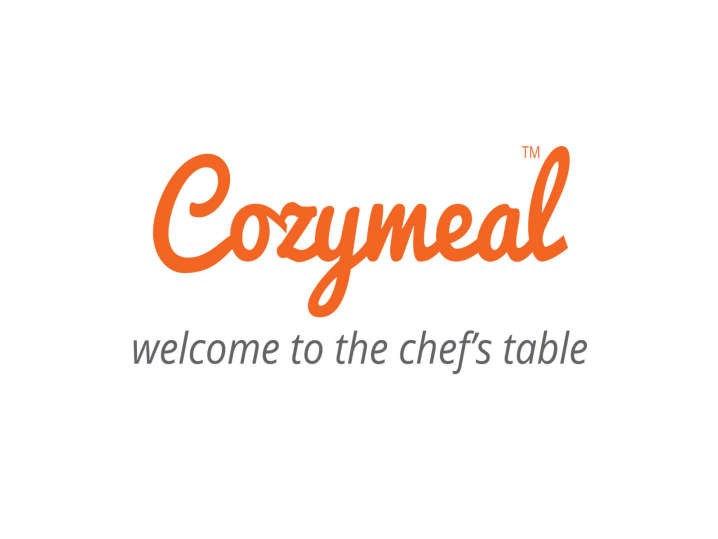 This website uses cookies to enhance user experience and to analyze performance and traffic on our website.
We also share information about your use of our site with our social media, advertising and analytics partners.
This website uses cookies to enhance user experience and to analyze performance and traffic on our website. We also share information about your use of our site with our social media, advertising and analytics partners.
Accept