Cooking Class - A Steak Lover's Dream Dinner
Cooking Class - A Steak Lover's Dream Dinner
83 reviews
83 reviews
With so many possibilities for enjoying steak, there's no reason to settle for just one.
If steak of any kind is your perfect dining experience, this hands-on cooking class with Chef Jar is sure to be your meat and potatoes! You'll learn the techniques for creating a duo of steak-centered dishes that are destined to win your heart.

Begin by making your choice of a steak filet served with either cheesy potato canapés or cheesy potato profiterole cups, along with your preferred sauce. Then, prepare a flank steak pinwheel with Parmesan beef gravy. Create fluffy potato gnocchi to serve on the side and a batch of mini-fruit turnovers with vanilla ice cream for dessert.

Guests are welcome to bring wine and beer to enjoy during the class.
Starter
Your choice of the following served with sun-dried tomato pesto, horseradish pepper cream sauce or beef gravy
Choose one
Filet and cheesy potatoes in profiterole cups
Filet and cheesy potato canapés
Flank Steak Pinwheel
With lemon zest, Parmesan cheese, parsley and beef gravy
Potato Gnocchi
With glazed carrots and caramelized onions
Mini Fruit Pies
With apples, peaches, cinnamon, Chantilly cream and chocolate drizzle
Most dietary restrictions can be accommodated if noted prior to the event. Please mention this in the message field when you submit your booking request as adjustments to recipes cannot be made during class.
Minimum Guests

2

Maximum Guests

6

Meal Courses

3

Event Duration

2.5 hours

Labels

Couples, Date Night, Gourmet, Group, New American
Reviews guests left for this experience


Chef Jar was outstanding. Very informative in his discipline. Able to connect with us throughout the entire course. Learned new insights on how to cook foods and bringing them to a whole different level! This man deserves the world! Thank you again for everything and I hope your future endeavors come to fruition!


My friends and I had a wonderful experience!!!


We had a great time Chef Jar was fun and educated us on many culinary aspects. This was a great experience we highly recommend.


We had a great time with Chef Jar. He was very entertaining and personable and the atmosphere was relaxed and fun. We learned some interesting things for cooking that we hope to try on our own in the future. I would definitely recommend to a friend!


Chef Jar has an amazing personality. He made us feel welcomed and comfortable. 10/10 would recommend!


Chef Jar created a warm and welcoming environment and shared his passion for culinary arts in an enthusiastic and fun way. He is very knowledgeable about a variety of cultures. In addition to the wonderful food preparation, he had entertaining stories to tell. It was an incredible evening. Highly recommend Chef Jar!


Chef Jar was very engaging, entertaining and knowledgeable. His passion for cooking fantastic food definitely showed. Would love to have another meal prepared by him.


Chef Jar was friendly. He offered tips to improve cooking at home and he took the time to explain the science behind the techniques. Highly recommend!!


Chef Jar was fantastic!! We had such a great evening and can't wait for our next culinary experience!
Reviews guests left for other experiences with Chef Jar


Had a great time, Jar was very energetic, up eat and fun. He shared so many hints and information about the preparation that we will use in the future.


Definitely recommend taking Chef Jar's class. We did the French cuisine class and the food was amazing, and Chef Jar gave a lot of good tips on how to cook more easily and how to combine flavors


Chef Jar was so much fun! It was a great class and I learned a lot!


Chef Jar was so engaging, and made the night so much fun. I can't wait to make the recipes he taught us, which were delicious. He made it feel accessible to make my own delicious meal from scratch.


What a fun night! Chef Jar created a perfect evening for our group. The food was wonderful, his company was outstanding. We loved having him.


We had such a fun time with Chef Jar! He does an amazing job teaching you cooking skills, having fun with learning the recipes, and entertaining his guests too. We had the Asian cuisine and it was some of the best food we have ever tasted! He went above and beyond!


Met Chef Jar 3 weeks ago at a corporate outing. We went to his place for Asian tonight. What fun


He is amazing! This was our second experience with Jar and we all thoroughly enjoyed the class.


Amazing experience with friends. Exceeded all our expectations. Food was delicious and Jar was very organized, professional, and kept us laughing throughout. Would definitely recommend


Jar's class was wonderful and interactive. We will deffinetly be back again.


Chef Jar exceeded all of my (our groups) expectations! The food was incredible but the best part about the night was Chef Jar's ability to teach us, corral us (when we got distracted talking), and share his story with us. From start to finish the evening was perfect. Everyone in our group had such a great time and we have been texting all week about it! Going to sign up for another one for sure! 10/10 recommend (oh and we are recreating the ENTIRE meal for Easter dinner for our family this weekend)!


The food was exceptional, Chef Jar took great care of every detail, was fun to be with, and left the place spotless!


Chef Jar was fantastic and kept us learning and entertained the entire evening. In addition to learning some great cooking techniques, his sense of humor and joy made it a very comfortable environment. Of course wrapping it up with a wonderful meal and dessert that we helped create topped off the evening. Highly recommended.


Chef Jar was exceptional!! Very knowledgeable, personable, and provided a fantastic dining experience!


Got this for my wife for a Christmas gift. I scored brownie points. She really love it. Chef Jar was great and the food was excellent. Would recommend to anyone


Great energy, thorough explanations, fun atmosphere and delicious food. Highly recommended! We plan to join him again for another culinary adventure!


Chef Jar was so much fun and knowledgeable in the art of cooking. My guests and I enjoyed our experience to the fullest and will definitely be booking again with Chef Jar!!!


Our Asian class was phenomenal! Chef Jar welcomed us into his home and allowed us to work through some fun dishes and really simplified the process for us! These are recipes we can see ourselves cooking in our own kitchen! Chef Jar has a fun-loving personality and has many worldly experiences in dining, which made for some fantastic conversation! The only thing Chef Jar could do differently is invite us to take home the fantastic leftovers instead of disposing of them! We would highly recommend this class to anyone looking for a fun night out!


What an amazing experience! Chef Jar was so engaging and fun! I would highly recommend booking Cgef Har for your next date night!!


Jar was so much fun! Personality plus and we learned some great tips while enjoying an incredible meal.


Chef Jar was great! Very talented. Very fun. Very friendly. Bought the pizza making experience for my wife and I as a christmas gift. We learned some good tips and tricks to take home and had tons of fun. We also liked being able to have a couple drinks during the process. A+ 10/10 would recommend.


Chef Jar was AMAZING! He has a great personality and I see his passion! It doesn't matter if you've never cooked, he will show you everything you need to know! Everything is from scratch. They are his own recipes, and they are SO GOOD! I'm an extremely picky eater and I tried the Ahi fish and the sauce and I LOVED it. I never thought I'd like fish! Over all an amazing experience and will be booking more!


He was fun, energetic and knowledgeable! We really enjoyed the food and the evening!


Chef Jar was better than what I could gave imagine. He made the dinner of complete strangers feel like family. Had is laughing and smiling all night and that is before I get to the food. He took our pallets on a great journey of French cuisine and explained the way the foods worked with each other thank you Chef.


Our experience with Chef Jar was top notch. The food was amazing, and Chef treated our group like we were old friends. He answered all our questions and entertained us along the way. We can't wait to book another experience!


Absolutely top notch experience. He was warm and welcoming, very knowledgeable and entertaining and food was absolutely fantastic. I cant say enough good things about him!


Chef Jar did a great job!! Food was very good, seafood chowder was awesome.


Chef Jar did a fabulous job. All the food items were prepared to perfection especially the seafood chowder which was delicious.


Chef Jar's class was incredible. He is knowledgeable, personable, and you are guaranteed to have a great time. We will be back for sure!


Chef Jar was incredible we had a wonderful time!! The food was amazing and he was very knowledgeable! I definitely recommend any of his cooking experiences! 10/10 would definitely book with him again.


We had a great time! Chef Jar is friendly, fun and very knowledgeable. He explained each step of the meal prep process. We enjoyed learning how to mix sweet, salty, tart and heat in the sauces and they were amazing! I also liked that the food we used all common ingredients in every dish. It makes it so much easier to repeat when the ingredients are already in your pantry and something you use regularly. Thanks Chef Jar for an amazing meal and evening!


Chef Jar was personable and made the class fun. His choice of music was impressive. Great knife skills, talked about cooking methods and why and how he was doing things as he went along. Food was delicious, I feel that we can reproduce the meal after the instruction we received.


I surprised my wife for her birthday/10 yr anniversary. I don't know how I'm going to top this in the years to come! This experience was simply exceptional. We signed up for the Asian cuisine class and the food was high class along with the lesson. There's no doubt Chef Jar has a passion for food and cooking, but he also has the heart of a teacher. He answered all our questions (related or unrelated) and was great company. By the time we finished the class we had learned several new techniques and different ways to enhance our cooking at home. Thanks Chef Jar!


Chef Jar was amazing! We had so much fun. He was entertaining and the food was delicious! We learned techniques that we were intimidated to try like making tortillas and churros. He explained everything and made it seem so easy. He took his time with us and made the evening very special!


This was a wonderful class! Chef Jar was very welcoming and explained all of the dishes well. It was a lot of fun to make and eat these recipes and to learn different cooking tips! I would absolutely recommend the class and would take others from him. He knows and explains different cooking things really well.


Class was amazing. Even convince a friend that doesn't like seafood to eat it.


The night was spectacular. Cher Jar was so nice, patient and a very talented chef. We tried some foods we thought we didn't like and loved them and had the best time. Thank you Chef ajar!


Chef Jar is amazing. He made the experience fun, educational, and just overall a great time. He is personable and made it feel as though we were cooking and dining at home with family.Loved it. Great food and a fantastic experience, what more could anyone ask for!


Booking Chef Jar was one of the coolest experiences I've ever done! I had a ton of questions which he always answered and encouraged. Felt very comfortable and would definitely do this again without hesitation. If you're on the fence, this is your sign to do it!


So much fun! My sister and I had a great time with Chef Jar. We had a fabulous evening Cooking, eating and laughing!


This was a great experience. I would recommend this to anyone looking to up their at home cooking knowledge. Chef Jar was informative and entertaining. The food was also outstanding. Can't wait to do it again!


I scheduled Chef Jar for his Asian class for my husbands birthday dinner, and the class was absolutely amazing. He exceeded every single expectation that I had for the class. He was well prepared, professional, very knowledgeable and fun. I would absolutely take this class (or a different one) again!


The food was amazing and the best part of the experience was Chef Jar!!!! He was so much fun and very knowledgeable! Loved listening to him explain how he was preparing everything and he kept us engaged the whole time. Very professional!


Michelle Shaw
11 Jun 2022
Jar was amazing! He has so much passion and love for Sharing his culinary experience. He was great with my niece and getting her involved. I highly recommend this great experience!!


Chef Jar was amazing!! Our friends and us did this as a new experience and it was more than we expected. The food was delicious. Chef Jar was entertaining and very knowledgeable. It was a great evening and can't wait to do this again.


Phenomenal experience! The meal was amazing and we learned so much throughout the night. Chef Jar was very interactive and made the evening lots of fun!


Chef Jar has a bright future! He has a warm and welcoming personality. The food was excellent, and we learned many facts and techniques we can use to cook French cuisine


Jar has a contagious positive energy, passion for food and people that is unmatched. I will most definitely recommend this experience to my loved ones.


We had a remarkable time with Chef Jar. From the moment we were greeted at his door, he was friendly, professional, and so much fun! The food preparation was interactive and informative, not to mention delicious. Chef Jar answered all of our questions about the food and cooking process, and he was so informed about the history of the French cuisine. We could not recommend Chef Jar and this wonderful experience more!


This experience far exceeded our expectations. Chef Jar is an exceptional chef but a better human. We thoroughly enjoyed our time and will be back for seconds.


Great time and great foods made. Would recommend to anyone who wants to check the foods out. For this event or any others.


Chef Jar is amazing!! My husband and I were looking for something new and different for date night and this was perfect!! The food was incredible, the atmosphere was romantic yet comfortable and Chef Jar is hilarious. Wee absolutely loved the experience and look forward to doing this again soon!


Chef jar is great! Super nice, super fun! Recommend this class for beginners and also for experienced cooks who want to learn more about Mexican food! Loved it, definitely want to have more classes with this chef ! Everything super clean and organized !


Chef Jar was funny, knowledgeable and made the experience a 10/10. We can't wait to book with him again!


What an amazing time! Chef Jar was the best and we had an absolute great time with him. Did I mention the food was next level!


Our daughter gave us a cozymeal gift card for Christmas. We expected this to be a fun new experience, but our cooking lesson with Jar was beyond wonderful! Jar is not only an accomplished chef, but also an excellent conversationalist and host. We felt immediately comfortable in his spotless kitchen while he taught us some great tricks and prepared delicious French cuisine. It was delightful to hear about his chef journey, growing up in Omaha, and how he came to be so passionate about cooking. This was amazing, and we hope to cook with Jar again soon!


Upon entering Chef Jar's home for the Dazzling Asian class, we were immediately greeted with incredible hospitality. Chef Jar does a great job explaining how to achieve balance in flavors and presented so in execution of each course. Chef Jar not only strikes a perfect balance of flavors, but in education and entertainment creating a fun learning environment. This is a date night we will not soon forget and we are so looking forward to more experiences alike. Chef Jar is going places and we are so proud to be a part of his journey!


We have never done anything like this before and Chef Jar made it so easy going and such a fun experience. 10/10 would recommend him as a chef! Great host and great cook!!


Chef Jar was knowledgeable, entertaining and a fantastic chef. I highly recommend Chef Jar's talents!


Our experience with Chef Jar was outstanding. The evening was well planned and executed. My wife and I appreciated his style and approach. He did all the prep work and we got to try some new fresh flavors! We look forward to booking Chef Jar again and we recommend you do too!


We had an amazing experience with Jar. He taught us a lot about cooking and we had a lot of fun. We would recommend this to anyone and plan on taking another class with him.


Chef Jar was awesome! He was friendly, knowledge and went out of his way to customize his Mexican meal class so it was more "hands on" for my family. I would highly recommend Chef Jar!


Chef Jar was so much fun and it was a truly great experience. He was a lot of fun and personable. He answered all kinds of questions and was so helpful! I would reccomend his classes to everyone!! Oh.... and the food was amazing!!!! Thank you for the wonderful evening!


Chef Jar was a great host and the food was delicious! It was a great date night and we are looking forward to another class soon!


Chef Jar was funny and the food was great, especially the dessert! My husband and I had a fun time


Wow!! What a fantastic Evening!!!


The best part of having Jar as a guest chef at our house wasn't the amazing food. It wasn't the great tips on how to prepare new dishes. It wasn't the wonderful conversation and his effervescent charm. The best part was that when he's a culinary media star, we can tell people he's cooked in our kitchen!


This might have been the best dining experience I have ever had. Jar was not only an amazing chef but he was a fantastic host. The food was phenomenal and I would do this again in a heartbeat. Thanks again.


Great experience with Chef Jar. He's an inspiring chef and passionate about his profession. Made for a great night with friends. Will definitely be back.


Chef Jar was an excellent host! He made my husband and I feel right at home and created a fun, inviting atmosphere. The food was absolutely delicious…lamb chops and cauliflower risotto that would make your mouth water! We highly recommend Chef Jar and will surely be going back for another one of his classes in the near future.


Jar was amazing!!! Great personality, smiles the entire time, and was fully prepared when we arrived. We will be doing this again very soon, and requesting Jar specifically for our chef.


Absolutely fantastic. Learned a lot, laughed a lot and ate a lot. Met new people and enjoyed the atmosphere. Very fun experience and can't wait for the next time.


Personable, educated, experienced, and very well suited for an in-home cooking/dining experience. Absolutely loved it.


Chef Jar is a super fun personality to learn from. He is extremely knowledgeable and makes cooking fun. He taught me how to make a simple homemade brown sauce to top a juicy steak with. He talked about the importance of knowing the science of the ingredients and how they cook. I would love to learn more from Chef Jar another time.
Other Cooking Class Experiences you may like
Can be used for any experience or cookware
Meet your chef
Chef Jar
Verified chef
Food safety certified
---
Chef Jar is a passionate chef, a virtuoso of many diverse cuisines and the champion of several culinary competitions. After earning his culinary degree, Chef Jar traveled the world as a Hibachi and Teppanyaki Chef to bring his impressive dishes (and a little thrill) to hungry guests far and wide. He has studied nearly all types of culinary styles and techniques, but loves to explore Japanese, French, Indian and Latin cuisines.
Flexible booking: Cancel or reschedule this event's reservation for free up to 48 hours before the event.
This experience is not refundable as it includes a meal kit.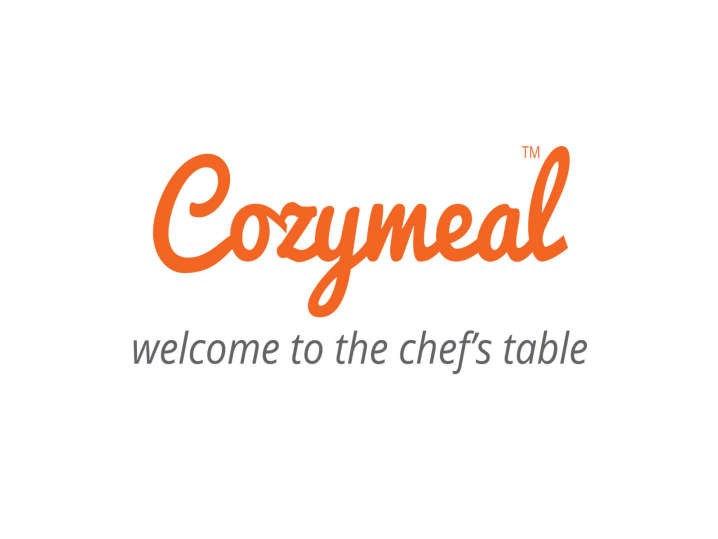 This website uses cookies to enhance user experience and to analyze performance and traffic on our website.
We also share information about your use of our site with our social media, advertising and analytics partners.
This website uses cookies to enhance user experience and to analyze performance and traffic on our website. We also share information about your use of our site with our social media, advertising and analytics partners.
Accept