Cooking Class - Plant-Based Comfort Classics
Cooking Class - Plant-Based Comfort Classics
41 reviews
41 reviews
Transform plant-based ingredients into classic dishes with this vegan menu by Chef John.
In this hands-on cooking class, Chef John will teach you how to prepare a hearty plant-based meal while practicing a range of kitchen skills and techniques. Improve your knife work and proficiency with kitchen tools, including the air fryer and emulsion blender.

This vegan menu begins with fresh tempeh tuna salad with dill followed by a creamy broccoli soup with vegan cheddar and potatoes. For the main course, prepare a savory lentil loaf with mushroom sauce accompanied by roasted vegetables. Enjoy a warm berry crisp with cashew cream for dessert.

Guests are welcome to bring wine and beer to enjoy during the class.
Tempeh Tuna Salad
With peppers, celery, scallions, dill and veganiase
Cream of Broccoli Soup
With vegan cheddar, organic potatoes and onions
Lentil Loaf and Baby Bella Mushroom Sauce
With brown rice, oatmeal, onions and peppers
Roasted Vegetables
With zucchini, squash, onions, cauliflower and peppers
Warm Berry Crisp and Cashew Cream
With blueberries, strawberries, raspberries and vanilla
Most dietary restrictions can be accommodated if noted prior to the event. Please mention this in the message field when you submit your booking request as adjustments to recipes cannot be made during class.
Minimum Guests

2

Maximum Guests

8

Meal Courses

4

Event Duration

2 hours

Labels

Couples, Group, Healthy, New American, Vegan
Reviews guests left for this experience


We had a fantastic experince cooking a 4 course vegan meal. The food was delicious and chef John was very knowledgeable and friendly. We definitely recommend this class.


We had a great lesson with Chef John. He was very engaging, the food was delicious, and we learned a lot! I would definitely recommend booking a cooking lesson with Chef John. It was a fun experience!


We had a thoroughly enjoyable evening, a delicious meal and learned some new cooking skills from a true master chef. We highly recommend Chef John.


Chef John's cooking experience was fun, personal, casual and informative. Also, he over delivered on an impressively delicious and nutritious meal! Wonderful!


Beverly and I where blessed with Chef John's experience as a highly rated chef. He speaks about cooking with a seamless grace that makes you feel honored and appreciated. This was time well spent on an extremely rainy evening in South Florida that will live in our memory forever.


Fantastic experience! Delicious dishes and some great life changing tips we will use in our home kitchen. Very knowledgeable great evening.
Reviews guests left for other experiences with Chef John


WE enjoyed the experience! Thanks


We had a delicious dinner. Chef Jon gave us an amazing experience. Very professional and friendly. We also bought his vegetarian cooking book


Everything was just so perfect


Chef John was awesome. Very knowledgeable about his food and cooking. The food was AMAZING! Had a great time. Would definitely recommend to anyone.


My parents had a lovely birthday celebration with chef John. They were raving about the evening to all who would listen.


Chef John was excellent! He made the night fun and entertaining. Thank you!!


Wonderful experince. Flavors were amazing. So nice and personable. Definitely would recommend him.


Chef John made our night special! The food was amazing, but his conversation and knowledge made it a night we will never forget. We can't wait to schedule another night with him.


Chef John was absolutely amazing! Very knowledgeable in his skills. Taught very well and descriptive! Food was absolutely amazing! Highly recommend and will be doing again myself


I had a great experience with Chef John. His creations were delicious and creative. John was able to answer all my questions about food and I was able to learn a lot based on his extensive cooking experience.


We used John for a Team Building dinner and the food was fantastic! John was great, his cooking skills were fun to watch and learn from.


Not only was the food AMAZING, Chef John made the experience very pleasant. He's very personable and knowledgeable about his craft. He had great music on in the background and the conversation never stopped flowing.


chef was excellent!


Chef John was terrific! The whole experience was fantastic and the food was delicious. We will definitely be calling him again for future events. 100% would recommend.


We had a great time and experience with Chef John. He was very personable and flexible. He also gave lots of really great cooking tips. This was our first time booking a cooking class like this and we plan to do it again!


My boyfriend and I celebrated our Valentines dinner with John! It was a great experience. He was very knowledgeable and gave us a ton of tips and tricks. Food was also delicious, would highly recommend!


My girlfriend and I had a great time with an exceptional chef and amazing food.


What a great evening it was with Chef John. We haven't had a meal that good in what feels like months! Chef John made the night fun and he taught us so many kitchen hacks that we will using. We can't wait to enjoy another night with Chef and eat some amazing food!


Chef John was informative, entertaining and he made the evening an incredible experience. To top it off his Mexican menu was amazing. My wife is vegan and he was able to adjust on the spot to satisfy us both. I recommend you give Chef John a chance, you will not be disappointed.


My granddaughters enjoyed a wonderful cooking experience with Chef John. He is very good with children and has a vast experience with cooking. They learned many new techniques. We are very happy with his service and will be looking forward to more personalized cooking classes with Chef John in the future. We highly recommend him!


10000/10 Lovely experience!! Would recommend, Joined the class for a date night experience and must say Chef John is superior at what he does. From the first course to the very end Chef John had us enjoying our time with great knowledge, great laughs and even greater food. Will be joining him again soon <3 Thank you Chef John, "Buen Provecho"!


Chef John was so knowledgeable! We had a great time and learned so much! I've already scheduled another class…and I'll take notes this time! Thanks Chef!


Melanie Caple
07 Jun 2021
John was very knowledgeable and our meal tasted great!


Chef John was the most amazing cook! Everything he made was beyond delicious and he taught us so much! He was very accommodating with everything from dietary restrictions to coming to our home! HIGHLY recommend John!!


Chef John was absolutely amazing! Not only was the seafood great but he has a wonderful personality! It felt like he was family. Me and my mother had a great experience and learned lots of new ways to cook as well, we loved him! Can't wait to book again!


Chef John cooked for us a great meal! It was a great experience, we really had fun. John is a great host and fun to be around! Highly recommended!!!


John was great. I have done similiar type experiences locally, and pre-pandemic so wasn't sure what to expect in this setting. John's home setup provided a level of kitchen intimacy to see styles and techniques which I can't wait to use. Homemade caesar dressing was great and super easy so can't wait to see if my wife will give it a try herself. Also, the way he cooked the pork carnitas with the orange juice was a new technique for me as it is one of my favorite taco proteins. Nice to meet you John and thoroughly enjoyed.


Great evening with Chef John. Food was amazing, we learned lots of tips and tricks, and great conversation!


Rave reviews for John! John cooked a delicious meal for my husband and I to celebrate my husband's birthday and all was perfection. He spoke to me several times before the event to ensure all my special requests would be met and happily agreed to make modifications to the on-line menu. He arrived early with all the cooking tools and food needed and was courteous and professional throughout. Every course was delicious--beginning with a tomato-based pasta fagioli soup that had just the right kick, a Caeser salad with fresh parmesan and home-made croutons, a perfectly prepared steak putanesca, parmesan potatoes and broccoli and ending with bananas foster. We would rate the food a 10 out of 10 and would definitely book with Cozymeal again.
Reviews Chef John received outside of Cozymeal


Great caterer. Great variety. Delicious food.


I have had the pleasure and honor of dining on Chef John's cuisine for many years. I have also ordered his food to dine on at home. Chef John's creations are both innovative and delicious. If there was a 10 star rating, he would be 10+. I love everything he makes from soup to salad to entrees. His vegan tuna and egg salad are over the top! His soups are amazing. I can't express how wonderful his food is!


I am very fortunate to have experienced Chef Johns cooking a number of times. He is extremely creative. Each time I truly enjoyed the meals. I would highly recommend Chef John and would be happy to eat anything he cooks.


I love the wonderful healthy healing food that chef john creates. It has nurtured me and taught me how to eat well and stay balanced. This is a 5 star chef.


I met John in the early 90's when he was a restaurant manager in downtown Miami. John served amazing lunches cafeteria style. There was always a line at the door, where he often greeted the crowd with his warm personality. He cooked several daily specials that always sold out, but my favorite was the hand carved sandwiches. I asked him if I could buy several pounds of his delicious potato salad (it was better than homemade) to take to a party, he quickly obliged and he soon was cooking for a birthday dinner party at my house. John prepared fajitas with all of the traditional sides. Beans, nachos, quesadillas, all perfectly spiced. My cousin enjoyed the meal so much that she hired John on the spot to cook for her New Years Eve party in 1993 and he has continued through 2019! The New Years menu changes annually. Each year tops the previous year with a buffet of creative dishes, but a standout lamb chop appetizer remains a constant. Shrimp (cocktail or coconut), broiled salmon, beef tenderloin, potato pancakes, poke bowls, beef kabobs, there are just too many fabulous items to remember. Always served beautifully and well prepared. John and his staff always provide excellent service and high quality, delicious food with loads of creativity. 5 stars all the way. I can't wait to see his menu this year, in addition to the lamb chops!


John is a great chef and his cookbooks are great!
$ 85 Per person
all-inclusive: 2-hour class, 4-course meal and taxes.
---
Can be used for any experience or cookware
Meet your chef
Chef John
Verified chef
Food safety certified
---
Chef John's passion for crafting incredible fare began at an early age. Since then, he has amassed decades worth of experience working in a variety of culinary establishments, even working alongside several top names in the food industry, including Bobby Flay, Emeril Lagasse and Julia Child. Chef John looks forward to sharing the treasure trove of cooking tips and tricks he has learned throughout the years with you!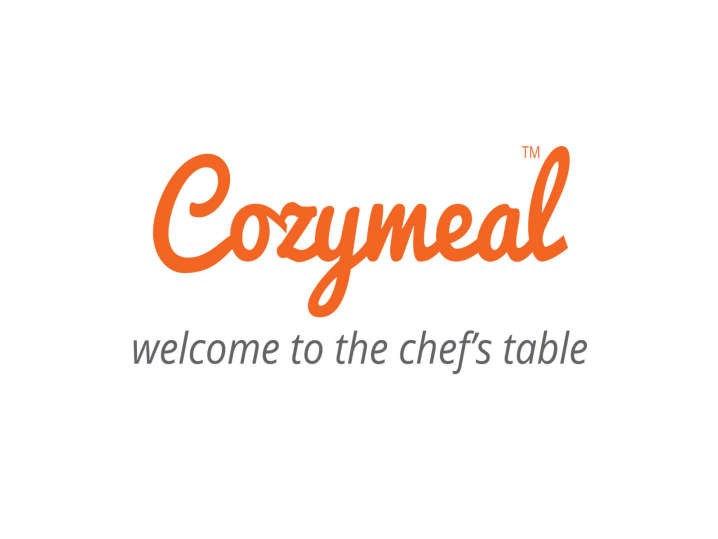 This website uses cookies to enhance user experience and to analyze performance and traffic on our website.
We also share information about your use of our site with our social media, advertising and analytics partners.
This website uses cookies to enhance user experience and to analyze performance and traffic on our website. We also share information about your use of our site with our social media, advertising and analytics partners.
Accept