Cooking Class - Sushi Omakase
Cooking Class - Sushi Omakase
94 reviews
94 reviews
COVID-19 protocols this chef will implement are:

Chef Wearing a Mask

Social Distancing Friendly
Join Chef Ricky and learn the art of nigiri sushi with this "chef's choice" menu.
In this hands-on cooking class with Chef Ricky, you will learn how to prepare an assortment of nigiri and other Japanese specialties using a bounty of fresh, high-quality ingredients and advanced sushi-making techniques.

Chef Ricky will begin by teaching you how to prepare miso soup from scratch as well as how to properly prepare sushi rice. Then, you will learn how to create sensational sushi dishes, like flame-seared Ora King salmon nigiri, bluefin tuna poke salad, hamachi nigiri with yuzu and jalapeños, shrimp tempura cone roll, toro nigiri and so much more!

Guests are welcome to bring wine and beer to enjoy during the class.
Miso Soup
With dashi, tofu shiitake mushrooms, cloud ear mushroom and carrots
Ora King Salmon Nigiri
Glazed and flame seared
Bluefin Poke Salad
With edamame, cucumber, avocado, scallions and furikake
Hamachi Nigiri
With ponzu sauce and jalapeños
Shrimp Tempura Cone Roll
Grilled Unagi Nigiri
With freshwater eel
Miso Black Cod
With spinach oshitashi
Scallop Volcano Gunkan
Japanese A5 Wagyu Beef
With quail eggs and asparagus
Toro Nigiri
With bluefin tuna belly
Dessert Temari
With fruit
Minimum Guests

2

Maximum Guests

8

Meal Courses

11

Event Duration

2.5 hours

Labels

Asian, Group, Japanese, Pescatarian, Sushi Making
Cozymeal guest reviews for this experience


This was our first time using Cozymeal and we were a bit hesitant to go to someone's home for a cooking class. After we walked in the front door we knew we made a great decision! Chef Rickey was fantastic and we had an incredible experience. The food was top notch quality and the service and knowledge could not be any better. We are all planning to do this event again because it was so much fun and extremely informative. I cannot recommend Chef Rickey enough. The price was extremely low considering the types of food we had and the service we received. Chef Rickey also has a beautiful home that is perfect for this event. The instruction is perfect for beginners to professionals in the kitchen and all of our requests far exceeded our expectations.


We had so much fun at Chef Ricky's pasta class! Everything was amazing and so delicious! I highly recommend this class. We will be back for another class . Thank you for a great evening ! Perfect group date night event .


Chef Ricky help me to create the most incredible experience for my brother 40's birthday. The flavors, the techniques and the stories he share are extraordinary! I can wait to schedule a new experience with him! Thank you Chef.


We had a fantastic time in Chef Ricky's Omakase class. Chef Ricky is extremely knowledgeable, kind and an excellent teacher. The entire menu he prepared was so good that we had a hard time deciding what our favorite dish was! Not only was the hands on experience really fun, we also really enjoyed learning some history about Japanese cooking and cuisine. We highly recommend taking one of his classes. Thank you so much for the wonderful experience Chef Ricky!


Chef Ricky's Omokase class was our second with him (after the sous vide course). He is friendly, knowledgeable, and a great teacher. These classes are a fun date night and chance to eat new foods, made even better with the hands-on experience!


We had such a great sushi experience with Chef Ricky! We booked this weekend as a Mother's Day celebration with my two boys and my mom. We had fun, learned some great tips, and enjoyed some mighty fine sushi. We'll do it again!! Thank you Chef Ricky!


Chef Ricky selection of dishes was absolutely delicious, between the cooking, the fun, the laughter time went by so quickly. I was quite impressed with his culinary knowledge. I am definitely going back for seconds


Chef Ricky is top class in his art, professionalism, hosting, and personality. Chef Ricky made this experience one of a kind and we would recommend his Omakase class to anyone. I would assume all of his classes are of similar nature which means I would recommend Chef Ricky to anyone. His expertise and knowledge is unbelievable. We will definitely be taking another class with Chef Ricky.


Chef Ricky was absolutely wonderful! His knowledge and expertise regarding preparation and creation of tasteful & unique sushi and sashimi rolls were enlightening, the rolls we created were even more so delicious. This is a greater starting point for beginners to the sushi/sashimi making process, and a fun date night/gift for your sushi loving partner or friends!


We had the most amazing experience with Chef Ricky. Fortune for us, the other couples in our group could not make it so we had a personal class. The Chef was patient, answered all our (many) questions and was incredibly knowledgeable and informative. The food was delicious and we had an exciting variety of flavors and proteins. We will be talking about this for years to come.


Chef Ricky was excellent. The class exceeded our expectations and took us out of our comfort zones. We loved things that we would have never ordered out at a restaurant. Chef Ricky goes above and beyond to make you feel comfortable. We enjoyed all of the knowledge/history that Chef Rickey had to share. We can't wait to do another class.


An amazing experience, the Chef really outdid himself with the menu! He has such a passion for his craft and a talent for teaching. I love sushi and even had so many things I've never had before. The details, the quality, the inviting kitchen and all the preparation for our class really put a bow on it. You will not find a better way to spend your time! A++++++


Chef Ricky was extremely knowledgeable and friendly. We appreciated that he sourced some extremely quality and delicious ingredients. And has a lot of fun during the class


My fiancé and I celebrated Valentine's Day this year by taking Chef Ricky's Sushi Omakase class. The class was amazing! It was very hands-on and we learned about the history of sushi and Japan and how to make delicious food! The kitchen was beautiful and each person had their own setup with ingredients and tools. We brought sake with us to enjoy during the class. The class lasted about 2.5 hours and when we finished, we were FULL. I highly recommend taking this class. Thank you Chef!


This was by far one of the most amazing experiences we've had in a long time! It met our expectations and beyond. The thorough explanations that complimented each step of the process was superb!! Loved the atmosphere, music and set up! Chef Ricky is AWESOME!!!! I would highly recommend the experience and we look forward to doing this again soon! Thank you for the wonderful experience!
Cozymeal guest reviews for other experiences with Chef Ricky


Booked my wife and I for her birthday. We could not have been happier and chef Ricky was great. He was a wealth of knowledge, gave additional help when needed, and had an incredibly well thought out class. We ended up with a bunch of sushi to bring home, and our own sushi rolling mats! So much fun and we will be back for his other classes!


Chelsie Fridley
24 Jul 2022
This was our second time doing this because we enjoyed it so much! Chef Ricky is always incredible and we are life long fans!! There is so much food and you learn so much. Can't wait to do more classes!


I booked a team building sushi class for my team members . We all had such an AMAZING time together, I'll book another class with Chef Ricky . He is truly a very talented Chef ! Great experience as always. Thank you again for a great evening .


This is a fantastic class, which I highly recommend. I am looking forward to taking the advance sushi class.


Cheif Ricky was fantastic!!! Very helpful and great teacher. We will be scheduling another class with him.


I surprised my boyfriend with this class and we had the best time! Chef Ricky organized this perfectly and we felt very prepared, as this was our first time doing a class. We ate during and still had so much sushi to take home. If you're looking for a great date idea, this is it! Thank you Chef Ricky!


AMAZING! From start to finish. Cozymeal was able to meet our specific request. Chef Ricky not only taught us how to prepare an excellent meal but also provided us with a wealth of knowledge on the history of food. Thank you Chef Ricky and we look forward to having you back.


Chef Ricky's sushi class was AMAZING!! We were impressed as soon as we walked into his beautiful home. Each station in the kitchen was prepped perfectly for us with everything we could need including all ingredients and tools. It was such a calm and relaxing environment which made for the perfect weekend date activity. Chef Ricky was so kind, engaging and knowledgeable and walked us through every step of the sushi process. We really feel like we learned a ton!! And at the end we got to take home our sushi creations and even the mats. Everything was so fresh and tasty - we couldn't have had a better experience, right down to his dog saying hello and his sweet wife taking our photo! Thank you Chef Ricky!!


Could not have asked for a better experience sushi making with Chef Ricky! We learned so much and enjoyed all his stories and tidbits about cooking. We will be back for another one of his classes soon. Thanks, Chef!


This class was so much fun and Chef Ricky is the best! It is in the chef's house, so don't be alarmed when the maps takes you to a neighborhood. I got this for my boyfriend for a birthday gift and he loved it. There were 6 people in the class, he has a beautiful home with so much space. The spots are nicely setup with everything you need. He teaches you to make sushi from scratch and helps you every step of the way. He is very detailed and will answer any questions you have as well as make sure you are doing everything correctly so no one gets frustrated. You can bring your own drinks, he provides wine glasses and water. The price is absolutely worth it, you make so many rolls of sushi that you eat while you cook and also get to take so much home with you, you will have sushi for days!


We had a great time with Chef Ricky. Can't wait to book our next adventure!


This was our Second cooking class with chef Ricky and we loved it. He meticulously has everything ready/prepped at your own cooking station so the class goes smoothly. It was a completely different experience then the sushi class but equally as enjoyable. Would definitely do another class.


This was an incredible experience! From the moment we entered his home Chef Ricky made us feel like family. His instruction and guidance provided the perfect balance of information, historical context, and tips for taking the dishes to the next level at home. He was patient, attentive and thee food was outstanding. The flavor was so deep that it was hard to believe we cooked it. Chef Ricky is da bomb!


Great class, food was excellent and he made you feel like his kitchen was yours. I would take a class again


Chef Ricky was awesome! Great professional food industry veteran with awesome tips and tricks in the kitchen! Fantastic teacher, very chill guy. Will book again!


The sous vide class was so fun and informative! Chef Ricky comes with years of experience, culinary knowledge, and travel stories. We'll be back for another class from Chef Ricky.


Definitely learned a lot, the sushi was excellent!


My friend, husband and I had a great time with Chef Ricky. Would recommend the class, next time we are taking the sushi class! The crem brûlée was so much fun!


Such a wonderful class. Had so much fun, and the food was amazing!


We loved the class and had a great time! Looking forward to taking another class with Chef Ricky in the future!


Chef Ricky was both a phenomenal instructor and welcoming host. His way with people is only surpassed by his extensive knowledge of flavor and technique. We learned so much about the history of sushi and gained the confidence to make sushi at home. He was hilarious and so kind. If you're looking for a delicious, learning experience, I highly recommend Chef Ricky


This cooking class was absolutely amazing! Chef Ricky is well prepared, knowledgeable and the food was fabulous. This entire experience was well worth it. We look forward to taking many more classes in the near future!


Chef Ricky was amazing! The sushi rolls were amazing and the smoked soy sauce was so delicious. We learned so much about the history of sushi and about all of the various ingredients. I really felt after leaving the class that I could make sushi at home and impress my friends! I can't wait to do another class with Chef Ricky again.


Chef Ricky offered an amazing experience with this sushi class. We learned not only how to make sushi but also the history. I will definitely recommend the class to family and friends.


Chef Ricky's sushi class was so much fun! The atmosphere and energy makes you feel very welcomed. Chef Ricky is very knowledgeable and encourages you to add your own personality to the food you make. We learned so much and being able to have a hands on approach gave us the confidence to cook without judgement. I would definitely recommend this class for anyone who wants to know the interesting history and background of sushi while also making a delicious meal.


My client Carolyn wrote this as this was for her family of four. We had an amazing sushi class with Chef Ricky. HIGHLY recommend him and his brilliant mind. Not only does he supervise and show you how to make sushi, but he educates you on the history, adding in fun anecdotes and important tips through his wealth of experience in the restaurant field, This is not a lecture class —- it is hands on fun. Chef Ricky makes the sushi along with you —- AND you get to eat everything you assemble, with plenty to take home for tomorrow. This mom truly appreciated his detailed attention to clean surfaces and safe preparation. What a great way to spend a family evening —- even my college-aged kids loved it. Shhhhh —- don't tell anyone —-but I'm buying my husband Chef Ricky's Sous vide class for a Valentines Day gift!


My girlfriend and I took Chef Ricky's classic sushi roll Class and absolutely loved it! We learned a lot about where sushi originated and Chef Ricky took us step by step on how to make sushi. Chef Ricky made the class extremely fun, informative, and made everyone feel welcome and comfortable, and was patient and entertaining. I'd highly recommend Chef Ricky's class to everyone! If you're ever interested in taking a course I recommend Chef Ricky. Thank you for an amazing class and we look forward to taking more!


Amazingly fun and chef Ricky was awesome!


I bought this class as a Christmas present for my boyfriend, and we literally adored it! Chef Ricky was amazing and gave us so much insight on Japanese culture and history as well as sushi making technique. We left this class feeling like professionals! He was amazing and the experience was unparalleled. 10/10 recommend!


All of the reviews are spot on! Really was a great experience! Chef Ricky was really knowledgeable and everything came out great. Would do it again or book a group class!


Chef Ricky was such a delight! He was knowledgeable and made the sushi experience so fun! We will be booking another class soon!


This class was amazing! We learned so much about the history of the food, where it came from, and how to make your creations your own! Definitely recommend taking this class, Chef Ricky is very welcoming and knows his stuff!


We had a fantastic experience making sushi with Chef Ricky! We will definitely book another class with him.


Chef Ricky was great! This was fantastic food and fantastic teaching. We will be back to do the advanced classes!


This class was both fun and informative. The prep area was very cool and made the process very smooth. It was great seeing the fruits of my own effort at the end.


Gray experience and knowledgeable chef.


I was not familiar with Sous VIde cooking. Chef Ricky made it all so easy! We made crème brûlée first. This took the longest time to cook in the water. Next we made the whole red snapper. THe amazing thing is that the snapper only took 45 minutes to cook in the Sous Vide machine. The whole experience was over the top! We made fresh cilantro rice to go with the snapper. This was definitely 5+ stars! Highly recommend Chef Ricky!


Chef Ricky was knowledgeable and friendly. He talked about the history of techniques and ingredients. He also told stories about his own career. Absolutely recommend!


It was a great experience! We took the sushi class and it was amazing! Chef Ricky is very knowledgeable and not only did we learn how to make sushi, but also the history, different kinds, and all about tuna. We had plenty of sushi to take home and I feel quite prepared to do it at alone at home!


We had so much fun with Chef Ricky that I booked another sushi lesson with a group of clients. We had a group of six. All of my clients had the BEST time!!! After the first roll, everybody felt much more at ease. Chef Ricky plays music that is geared towards sushi (Rolling in the Deep). We learned about the history, ingredients and proper food safety guidelines for preparing sushi. Chef Ricky answered all questions including non sushi questions. His kitchen is perfect for teaching an intimate sushi class. Highly recommend that you book quickly as the spots fill up quick!!! 5 Stars!!!!!!!!


Chef Ricky is amazing! All participants had their own sushi work station. Chef Ricky explained all the ingredients and put everyone at ease. We all made delicious sushi by the end of the class. His music selection went great with the class. I highly recommend this class. 5 Stars


Chef Ricky by far made a very memorable and luxurious experience.. Very knowledgeable and gives lots of great hands on tactics of making our first but not the last do it yourself sushi rolls - five stars all the way!!!!!


So much fun and we learned a lot too! We will for sure take another class from Chef Ricky. We made plenty of food, so Chef provided take home containers so we can enjoy our sushi later. Thanks, Chef, for a fun cooking experience in your awesome kitchen!


The greatest sushi chef! Amazing experience. Its completely set up perfectly with its own learning station. My favorite part was the history of the culinary. Also a great music playlist ranging from all genres ! A must have experience!


Chef Ricky did a great job! We had a blast & made so much sushi! Everything was fresh & delicious.


My 15 year old son and I had such a wonderful experience! Ricky was wonderful and patient, fun, knowledgeable.. and a very warm, welcoming environment! We will be back and recommend this class to all friends in the Tampa area! Thanks Ricky!!


The experience was great! Chef Ricky is a retired professional chef. Without knowing his background you would guess that he is serious about cooking when you walk into his professional kitchen. For each participant, he has a complete work station set up. He works opposite of you so that you see each step and techniques. He also gives history and interesting facts along the way. Definitely worth the money. What a wonderful experience!


Booked for my daughter's birthday. Chef Ricky was welcoming, well prepared, knowledgeable and fun. We had a great time and highly recommend.


Chef Ricky was absolutely amazing. I took my husband for his bday as a surprise and he made the experience so much fun. It was a memorable time. He's so professional, organized, totally explained and taught the class so much. Thank you and we will be back soon ?


Chef Ricky was knowledgeable, entertaining, and passionate about his craft. Such a fun and unique dining experience! Definitely worth the cost, considering how many left overs we had and how long we were there! Do yourself a favor and book with chef Ricky for a memorable afternoon you wont soon forget!


Absolutely the best Chef and experience ever! We went in a group of 6 to celebrate a friends birthday and had such a fun/relaxing experience. Chef Ricky was so knowledgeable, helpful and easy to get along with. (His kitchen is sick!!). Definitely worth the money and time!!!


Me and my bf had a great time lots of fun and learning 10/10


Amazing class, great atmosphere very knowledgeable, and not to mention the adorable dogs! Highly recommended and will definitely be going back for the other classes Chef offers!


We really enjoyed our class with Chef Ricky! He is an expert chef and taught this class in a wonderful and relaxed environment in his home. Our sous vide class was very informative and fun! We totally recommend any of his classes!! Scott and Kay


Wow, where do I even start. I arranged this for my husband and our best friends to do this class together for his birthday. It was the highlight of his weekend! 

We all agreed that Chef Ricky is a genius. He knows so much about the culture and history behind sushi (do you know what the word "sushi" even means? You'll find out!) as well as the intricate process and exact ingredients (aka the right ones!) that go into the process of actually creating the sushi rolls. 

DEFINITELY come hungry! You make an incredible amount of delicious food. You get to take home what you don't eat (which for me was a lot) along with your sushi mat! I've already bought the recommended ingredients so I can make sushi at home! This review is falling short on describing just how good the experience was. I would say it was worth AT LEAST $150 per person. It was really fun, delicious, informative, and Chef Rickie makes the experience enjoyable :) I fully recommend this class to any one who is interested in learning to make sushi!


Chef Ricky made this class so much fun. Not only was he a great entertainer and host, he is an amazing chef and teacher. He was accommodating to all my wife's food allergies. It felt like a safe space even for a rookie in the kitchen like I am. 10 out 10 would do again and will recommend to all our friends.


This was an amazing experience and I look forward to doing this again. The atmosphere of a home definitely makes the experience more "cozy" and inviting! Looking forward to adding my 10 year old to the mix!


Chef Ricky was nothing short of Amazing! If I could give this class 6 stars, I would. My wife and I had an amazing experience making sushi for the first time. Chef Ricky was very informative and really kept the class entertaining from beginning to end. If this is your first cooking class, you definitely will not be disappointed. Thanks again Chef Ricky for putting on a wonderful experience and being a top-notch host.!


Wow! What a great experience. I and my wife took the class with Ricky and we both had some pre conceived notions about sushi, I mean a real misunderstanding about the food but Ricky took his time and walked us through the class step by step and made it very easy to grasp the concept of sushi making. I would take this class over, as a matter of fact I will be signing up for another class with Ricky and would really recommend anyone to take this class. We walked away with a much broader understanding about sushi and the process of how it's made.


This was our first cooking class and it was phenomenal. Chef Ricky was very personable and funny, and interacted with each student. We had a variety of fresh and authentic ingredients, and the smoked soy sauce was the best. We left with sooooo much sushi. Overall, it was a delicious experience and would highly recommend this class.


This was such an AMAZING experience. My wife has been looking to do this for a while and hasn't had much luck finding a sushi class. I did this as a birthday surprise and it was the most incredible time! Chef Ricky is so organized and love that this class is all hands on. Not only does he do an amazing job teaching, but he makes it fun! He's energetic and keeps the class up beat. We will def be back to learn more from Chef Ricky.


Chef Ricky was amazing!! I cannot recommend this class enough. Chef Ricky and his wife are so inviting and their house is beautiful. They make you feel right at home immediately. Chef Ricky is a great teacher and has some many jokes along the way. We made soooo many rolls, I was blown away that I was able to make so much food in only 2.5 hours. The class is the perfect amount time, amount of laughs and learning. The best part is how much you get to eat during class and bring home! I can't wait to take another class from Chef Ricky!


We've attended a couple of Ricky's classes, and he genuinely cares about teaching and the needs of his students. He can answer whatever questions you need to know about Asian cuisine, and if there is time, he can show or discuss a variation on a recipe. Truly wonderful! He will change the way you cook and eat.


Chef Ricky (his wife, and two pups) made the evening unforgettable! Not only did he satisfy my personal need to know "Why?" for everything, but he connected with everyone in our class. For his set up, each station was the image of perfection. He thought of everything! Right down to two mini trash cans, color coded for trash or recycling and togo boxes! Witty, hands on, doesn't rush/push, allows for creativity when making your own rolls, delicious personal recipes. I would change nothing from this experience!


THIS REVIEW IS LONGGGGG OVERDUE!!!! (Which I sincerely apologize for Chef) The experience with Chef Ricky was one that I can't even put into words. The professionalism and expertise which Chef Ricky possesses was one of a kind. My boyfriend and I felt so welcomed and comfortable. Although this was such a relatively new meal for the both of us, we felt like legit professionals!!! Chef Ricky was very detailed and thorough with the step by step directions. He helped me not feel as nervous as I initially was. Very welcoming spirit, and the kitchen was beautifuulllllllll. My boyfriend and I left extremely happy with the experience and highly recommend for any occasion. I would definitely book again in the future.


I surprised my husband with this sushi class for his birthday and it was more than I could have ever imagined. Chef Ricky was so welcoming, polite, and easy going. We learned more than expected about the history and craft of sushi making and had a wonderful time creating some of the most delicious rolls we've ever eaten. We had an incredible time and absolutely loved Chef Ricky's humor and musical taste. We can't stop talking about the class and have recommended it to everyone we know.


Chef Ricky is a real inspiration to young chefs and a great mentor. My 15-year-old and I both had the best time at his sushi class, and we're going back to take another class with Chef. His knowledge is unbeatable, and he has great standards of quality and a smart way of conveying these. So, being around him even for a short time really helps you become better in the kitchen!


Chef Ricky not only had a superb set up that was well thought out, organized, clean and meticulously planned but his class, expertise and sense of humor were the icing on the cake. Very highly recommended sushi making class that was perfect for a couples event. You can't go wrong by booking this experience!


Great time! Great laughs! Don't let Chef Ricky fool you, that's His playlist not his wife's! :) Learned a lot tonight that I will defiantly take home with me to my own kitchen! Thank you so much!


What an amazing experience this was. My fiancé and I took his classic sushi class. I highly recommend Chef Ricky. He's a great teacher!


Chef Ricky's Classic Sushi Rolls from Scratch class takes you on an EXPERIENCE!!! Chef Ricky is so nice, patient and an extraordinary teacher. I love to eat sushi but I am in no way a chef (or even cook for that matter lol). He made me confident in my sushi skills. I was absolutely blown away that I was able to make beautiful sushi rolls :) DO NOT HESITATE. SIGN UP NOW for his class because it fills up fast. This is an experience that you all deserve and Chef Ricky will not disappoint. Thank you Chef and your wife for the enjoyable experience !!!!!!!!


Ricky's techniques, instruction and charm made this class fun, exciting and confidence boosting! We made basic rolls with ease by the end of the class and can't wait to take an intermediate course with Ricky again! Thanks Chef Ricky and wife for an evening of great food and company. Highly highly recommend this course!


I can't even express how fabulous this class was! Chef Ricky's instruction was seamless and we felt like we had been making sushi for years when we were done! Everything is set up for you in such a way that you are not overwhelmed or intimidated at all! His level of expertise and guidance is impeccable and we are begging to do another class as soon as possible! Not to mention is wife is ever so welcoming and hospitable. Highly highly highly recommend!!


Chef Ricky is a master of his craft. He is not only a great chef but also a great teacher and a great host. My wife and I had an amazing time! We will recommend Chef Ricky to all our friends.


I took Chef Ricky's introduction to sushi cooking class with my girlfriend for our 1 year anniversary. He was great and took is time to teach each participant (6 of us) how to make sushi from scratch. I don't cook nor have a lot of experience and by the end of the class felt accomplished. Highly recommend the class. Thanks!


Chef Ricky was such a wonderful teacher ! We had so much fun leaning how to make sushi and he made the class easy to understand and allowed us to take pictures of all the products so we can replicate the experience at home. I cannot thank him enough for such a lovely cooking class !


This class was amazing! Ricky has such a diverse culinary background and extensive knowledge on all things sushi. The class was so intimate and interactive. I can confidently say I can make some amazing sushi and would absolutely recommend this class to anyone! We went home with three meals worth of leftovers and can't wait to cook for our family and friends.
Guest reviews for Chef Ricky


Excellent class , the entire process was fun and easy . I will definitely use Chef Ricky again !


Chef Ricky was exceptional! Chef Ricky is very patient and pleasant. The class was amazing ! I HIGHLY recommend taking his classes . Would definitely have another class with him.
$ 125 Per person
all-inclusive: 2.5-hour class, 11-course meal and taxes.
---
Meet your chef
---
Chef Ricky is a renowned chef instructor and research and development chef bringing nearly 40 years of experience to the table. He notes his greatest achievements to be developing and launching multiple successful Asian restaurants and business concepts as well as coaching an ACF team to two national championships. Chef Ricky specializes in Pacific Rim cooking and is passionate about enabling aspiring chefs to turn their ambitions into reality.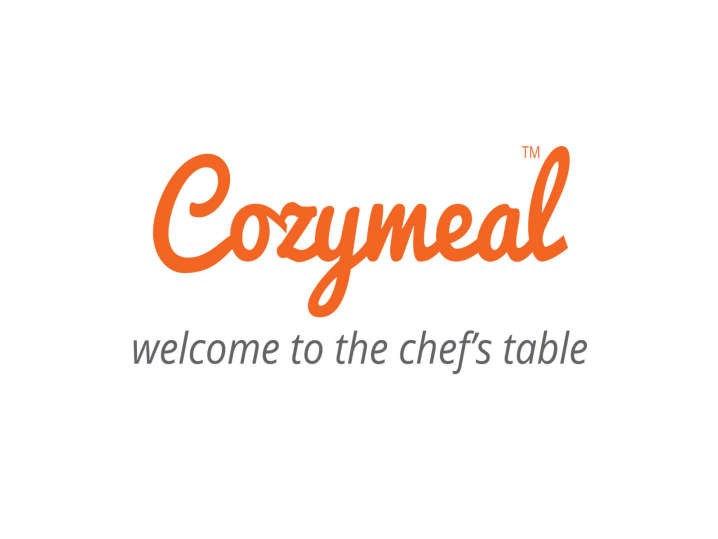 We use cookies to offer you a better browsing experience, analyze site traffic and personalize content. If you continue to use this site, you consent to our use of cookies Accept