Cooking Class - Iconic Italian Dishes
Cooking Class - Iconic Italian Dishes
68 reviews
68 reviews
Create modern versions of classic Italian fare in this hands-on class.
In this hands-on cooking class, Chef Kelly will teach you the art of classic Italian cooking made fresh with organic ingredients and professional cooking techniques.

Over three courses, you'll learn how to prepare rich and crispy arancini rice balls served with a pesto sauce made of basil, pine nuts and Parmesan. Next, you'll dive into a creamy risotto packed with arborio rice, chicken or vegetable stock, carrots, onions, fontina cheese and white wine. For dessert, you'll whip up an authentic tiramisu with mascarpone, ladyfinger biscuits, heavy cream, cocoa powder and coffee.

Guests are welcome to bring wine and beer to enjoy during the class.
Arancini With Pesto
With arborio rice, basil, pine nuts and Parmesan
Risotto
With arborio rice, carrots, onions, fontina cheese and white wine
Tiramisu
With mascarpone, ladyfinger biscuits, cream, cocoa powder and coffee
Most dietary restrictions can be accommodated if noted prior to the event. Please mention this in the message field when you submit your booking request as adjustments to recipes cannot be made during class.
Minimum Guests

2

Maximum Guests

4

Meal Courses

3

Event Duration

2 hours

Labels

Beginner, Couples, Date Night, Italian, Vegetarian
Reviews guests left for this experience


We really enjoyed our time with Chef Kelly! It was great being able to learn in an intimate setting & getting that hands on experience. Plus the food was delicious!


I scheduled the class for some fun during my daughter's visit. We had a really good time. Chef Kelly was very informative and patient! The food was delicious. Definitely recommend.


Chef Kelly was wonderful! I ordered this class for my husband's birthday and was super happy with this choice. She is a great teacher and a great person who really loves what she's doing. The food was so good and beautifully presented. 5 stars!


We had such a great time cooking together for my son's birthday. We learned a lot, the food was delicious and the space was lovely. Would definitely do this again!
Reviews guests left for other experiences with Chef Kelly


Very knowledgeable, fun and interactive!!! Had a great time!


My husband and I had so much fun. We ordered pasta attachments for our kitchen aid mixer as soon as we got home. Can't wait to have our own pasta making weekend snd serve fresh pasta to friends and family.


We had so much fun learning and cooking with Chef Kelly! She was very thorough with details, thoughtful, intelligent, and informative. She is awesome, her food is delicious, and we highly recommend!! :)


Chef Kelly was a great & super knowledgeable instructor. She walked us through each step of the pasta making process and made sure that everyone was able to try it themselves. It was a blast


Chef Kelly was amazing!! We had the best time! And we use her recipes again and again. Thank you Chef Kelly!!


Chef Kelly was so welcoming and knowledgeable. We had an amazing experience learning to cook a Puerto Rican meal. I would not hesitate to recommend her and Cozy Meal.


Kelly was wonderful! Well paced class with the most delicious food. Her knowledge and expertise were top notch. I learned a lot about this type of cuisine and she made us feel very at home and comfortable cooking and enjoying the food in her home.


Chef Kelly was fantastic! We had the best time learning how to make pasta! Thank you!!


Chef Kelly was a great teacher! The structure of the class was conducive to quickly learning the pasta making skills and we felt comfortable asking questions. Would definitely do another class!


Had a wonderful time! Kelly made us feel comfortable and welcomed. We learned a lot about making pasta and the meal was wonderful. I would definitely recommend Kelly for a group/team building class or a fun date night!


Kelly was awesome! Amazing instruction and great food! Definitely recommend


Fantastic class! Kelly is truly a passionate chef and is quite adept at teaching, we will definitely be seeing her again.


Chef Kelly was a great teacher - very organized and taught the techniques and recipes to our level. We were challenged enough that we learned many new things but were not overwhelmed - the perfect mix. We crammed a lot of fun cooking and eating into our session. Chef Kelly is an amazing instructor!


Chef Kelly was amazing! She had all the things ready and set up for us. She was so specific and demonstrated all the skills we needed. We took the pasta making class and the final product was SO delicious ? We had a great time and highly recommend!


It was so much fun! Chef Kelly had all of the ingredients laid out when we got there. She walked us through the whole process step by step. It was amazing.


Great cooking class with Chef Kelly!


Marc Rodriguez
02 Apr 2023
Amazing patient kind talented and fun. Chef Kelly is the bestest


Would highly recommend this cooking class! Chef Kelly was highly organized with a well-planned and executed class. She patiently walked everyone in the class through the process of making beef ravioli as well and spinach tortellini. She gave wonderful tips and advice for the preparation, cooking and presentation of the food. We all learned so very much from her expertise and felt like she taught us all we needed to know to prepare the food at home. The food was DELICIOUS and we all had a great deal of fun at the class. Would definitely take another class from Chef Kelly!


Chef Kelly and the pasta making class was delightful and educational. The small group was perfect to allow everyone ample time for practice and questions. Chef Kelly went out of her way to share thoughts on best practices and her own preferences for equipment and techniques. I'm looking forward to finding the time to take another Cozymeal class.


We had an amazing experience. Chef Kelly was very welcoming and knowledgeable. We always have a lot of questions and she was extremely helpful with her answers and explanations. We would definitely recommend her to anyone learning how to make pasta!


Kelly was outstanding! She was warm and friendly and the class she taught was extremely well done and the food turned out fantastic!!


Chef Kelly certainly knows her stuff. We had a great experience. My class today was terrific. Chef Kelly is organized, prepared and thoughtful in her approach to teaching. She is well informed and can clearly explain the concepts, method, reasons and the goals. Excellent.


Kelly is so knowledgeable and an incredible instructor. This was very hands on and the meal was fabulous. Love the concept. We had a great time and look forward to making our own pasta dinner. Thank you Kelly


Chef Kelly was so friendly and welcoming. We came away from the class with amazing pasta making skills and delicious recipes. We can't wait to take what we learned and apply it in our own kitchen. Thank you again Chef Kelly!


Hsin and Pao (sorry to sungit)
06 Oct 2022
Chef Kelly was amazing! We enjoyed the meal tremendously with lots of leftovers. Thank you for the great experience!


Great experience!


Chef Kelly provided a fantastic experience. She was very knowledgeable and lots of fun. Her teaching style helped us all learn.


Took a few pasta classes in Italy and was excited to build on those with Chef Kelly. The right amount of instruction, feedback, and fun discussion. She's a pro!


Chef Kelly exceeded expectations! She demonstrated her expertise while still making it a laid back and fun learning experience. We can't wait to take what she taught us back to our own kitchen!


Kelly was incredible with great teaching skills in the pasta class! We had an absolute blast


She showed us so many different ways of making the noodles. And let us just go to town making them! The recipe was very delicious as well.


What a wonderful class this was! It was extremely fun and very informative. Kelly was an amazing host and an awesome teacher. I would recommend this experience to anyone wanting to learn how to make their own pasta. It was delicious too!


Fantastic experience!


This class was great! Chef Kelly explains everything excellently and the entire experience was a blast. The pasta was also excellent and we walked away confident in making our own dishes at home!


I was not able to make it to the class. My girlfriend was able to though. Here are her words... "My friend and I had an amazing time with Chef Kelly! She was very welcoming, explained things very well and made the whole experience very enjoyable. Would definitely recommend a class with her! Thanks again!"


Chef Kelly was amazing! My husband and I really enjoyed our lesson. She was very well prepared for us and we learned how to make mofongo!!! We are going to send our teens for a cooking class with her this summer. I would highly recommend this experience!


We had such a great time with Chef Kelly! Exactly what we were looking for. We all had a great time and came away with a lot of knowledge and good memories. Sign up, you won't regret it!


Amazing experience and highly recommended!! We will be taking Kellys other classes!!!


Chef Kelly so was amazing! Not k my did we cook great food but she was welcoming and passionate! I can't recommend her class enough!


Elizabeth Hieb
23 Jan 2022
Amazing experience! My husband and I have never done a cooking class before so we were a little nervous going in, but Kelly was so welcoming and warm we felt right at ease! The food was delicious and easy to make and we met some cool people as well. I would totally recommend this experience 10/10! She even sent us home with some handmade chocolate :)


Kelly was an excellent teacher. My girlfriend and I truly enjoyed her approach, personality and patience as we learned. Great experience, highly recommend!


Surprised my pasta-loving wife with this for her birthday and she loved it. We had a blast amd learned a lot, chef Kelly is down to earth, fun and knowledgeable and the food at the end was amazing. Highly recommend


Kelly was amazing! She made us feel extremely comfortable in her home and the pace of learning everything was perfect. I will definitely be booking another class with her.


Chef Kelly led us on an awesome experience! She provided clear instructions and encouragement and her teaching style ensured we learned how to make, cut, and prepare a variety of different pastas! Thank you!


Chef Kelly was absolutely wonderful!! My husband and I had an amazing time together learning how to cook different home made pastas and sauce. Chef Kelly was so sweet, patient, and knowledgeable. She taught us about proper knife cutting, how to season properly, and techniques to cooking. And the food was incredible!! Thank you Chef Kelly for an unforgettable experience! We had such a great time!


Chef Kelly was super friendly and welcoming to my girlfriend and I! The food and experience was amazing. Learned a lot from her as well! I would definitely recommend the pasta workshop course to anyone and everyone. Thanks Kelly!!


Chef Kelly was great! Extremely personable and knowledgeable throughout our whole cooking class. My girlfriend and I learned so much, and Kelly was gracious enough to send us detailed recipes afterwards. Thank you Chef!


Kelly was knowledgeable for sure, but it takes more to instruct students- especially a group of strangers. Kelly, welcomed us into her home, made everyone feel comfortable, was organized and prepared for all the different steps, and was joyful the entire time. I hope to learn more from her in the future.


Kelly was amazing! I cannot recommend this class enough. She was such a pro, the space was so nice, and the food was absolutely delicious. She made the process of learning how to make pasta so easy and I feel like I could go home and make it today based on her instruction. Take this class!!


Kelly was wonderful and engaging. We had so much fun learning to make pasta!


The homemade pasta workshop with Chef Kelly was better than I could have even imagined! She made my fiancé and I feel right at home from the second we arrived. Everything was very well organized and the atmosphere was so fun and relaxed. Chef Kelly explains everything so well and gives enough examples and provides the perfect amount of help to make everything just right. The meal we got to eat in the end was so delicious! It was my fiancé's birthday and Chef Kelly was so kind to provide a little chocolate cake with a candle. I would recommend this class to anyone looking for a fun, great cooking lesson! I feel like we left with not only full stomachs but also a new friend :)


We had the most amazing time. Chef Kelly was such a gracious and generous host. We can't wait to recreate the meal at home. We know we can because the instructions were easy to follow! Can't wait to try her Italian class!


Cooking with Kelly was a fabulous experience! She does a wonderful job of explaining all that you need to feel like a professional chef. She is welcoming, talented, personable, and very encouraging! Her home is beautiful, and she has everything set up to create a cozy atmosphere. Her recipes were spectacular as well! Everything tasted delicious...we will certainly be purchasing a pasta maker to keep practicing all that she taught us. We thoroughly enjoyed celebrating our wedding anniversary with this perfect date night. We 10/10 would recommend, and we can't wait to try out some of her other classes in the future!


Omg! If we could give 10 stars we would! Kelly was so fun, personable and inviting. We weren't sure what to expect when we walked in but we were pleasantly surprised. Everything was professionally set up and ready to go. Great atmosphere with music playing in the background. Kelly was a great teacher very thorough with her explanations and instructions.Food was to die for too! Just wow! An overall great experience- perfect for a date night/couples outing. If we are ever in the area again we will FOR SURE do this again.


Chef Kelly was a great teacher. Our whole family learned to make fresh pastas and sauce. Food came out great and we all enjoyed the experience.


The whole experience was lovely, delicious and fun! We loved Chef Kelly! Would highly recommend this class and chef!
Reviews Chef Kelly received outside of Cozymeal


Chef Kelly is interactive, approachable, and so much fun! Our Pasta Cooking Class was delicious and Chef Kelly is an extremely talented and artful chef. She made every part of the experience comfortable, and even catered to dietary restrictions. You will not regret booking a class!


Oh, I still dream of that burrata and peaches dish. Yum to the yum!


Chef Kelly really knows flavor and refined technique. She's capable of taking sometime as humble as a chicken leg and turning into a celebratory dish. Really exceptional, very worth trying.


I had the pleasure of trying Kelly's Asian inspired Brussels sprouts. The taste was amazing. Perfect to pair with any meat or even to just eat alone. I would definitely recommend this dish to anyone over and over again. Give it a try !


Chef Kelly's peach pancakes with candied bacon were sublime! She should patent whatever magic that helped her create such perfectly fluffy pancakes with just the right balance of sweet and salty smokiness. These pancakes are honestly one of the top 10 brunch foods I've ever eaten.


Chef Kelly's expertise really shines through during her cooking classes! She speaks well and clearly explains her processes while adding interesting facts about the ingredients that she's using, which makes the learning experience extra fun!


Mofongo & Shrimp!!!! Amazing!! Those fried Mashed platanos were EVERYTHING. Texture on point and seasoned to perfection ?Now let's talk about the shrimp. Wow, I can still taste it. The sauce was magical!! Just right, not too sweet not too acidy. I ordered for a large party and the dish was memorable, it was the first tray gone. Perfect for lunch or dinner. Do you like the way that sounds? Try it and you can thank me later ?


I ordered the Mac & Cheese and stuffing for Thanksgiving. The Mac and cheese was a delightful. It was the perfect blend of spices and cheese. One of the best Mac & cheeses I've had, now the stuffing was another story. It was perfection. It was fresh and savory. Definitely not made out of a box. I highly recommend trying either and no need to wait for Thanksgiving.
$ 105 Per person
all-inclusive: 2-hour class, 3-course meal and taxes.
---
Can be used for any experience or cookware
Meet your chef
---
Chef Kelly is a culinary instructor and chef well-versed in many cuisines. Her most notable professional achievements include being part of the test kitchen team at one of the top gourmet food magazines in the country as well as becoming the managing lead chef instructor at the most successful recreational cooking school in New York City. Chef Kelly also has experience as a garde manager and is currently a freelance chef.
Other Cooking Class Experiences you may like
Flexible booking: Cancel or reschedule this event's reservation for free up to 48 hours before the event.
This experience is not refundable as it includes a meal kit.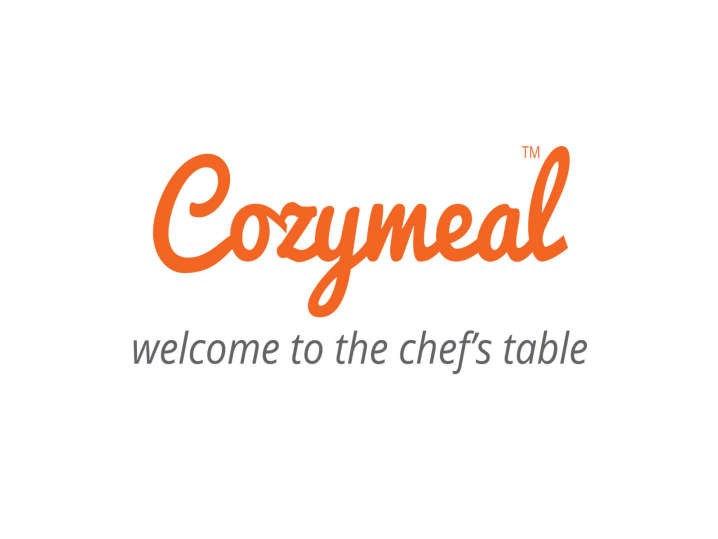 This website uses cookies to enhance user experience and to analyze performance and traffic on our website.
We also share information about your use of our site with our social media, advertising and analytics partners.
This website uses cookies to enhance user experience and to analyze performance and traffic on our website. We also share information about your use of our site with our social media, advertising and analytics partners.
Accept