Cooking Class - Authentic French Cuisine
Cooking Class - Authentic French Cuisine
61 reviews
61 reviews
COVID-19 protocols this chef will implement are:

Social Distancing Friendly
Elevate your inner foodie while learning how to prepare gratifying French comfort food.
Travel to France as you experience hands-on culinary training with Chef Erin, learning how to craft a satisfying, authentic and homemade three-course menu featuring French comfort fare, and mastering smart cooking techniques.

Begin by preparing juicy mushrooms stuffed with bacon, blue cheese, chives and cracked black pepper and baked, then learn how to perfectly prepare filet mignon with classic béarnaise sauce made with butter, egg yolks and herbs, and smoky grilled asparagus. Finally, you'll whip up a decadent dark chocolate mousse with macerated berries for dessert.

Guests are welcome to bring wine and beer to enjoy during the class.
Bacon and Blue Cheese Stuffed Mushrooms
With cream cheese, chives and cracked back pepper
Filet Mignon
With béarnaise sauce, and grilled asparagus
Dark Chocolate Mousse
With berries macerated in Grand Marnier and sugar
Most dietary restrictions can be accommodated if noted prior to the event. Please mention this in the message field when you submit your booking request as adjustments to recipes cannot be made during class.
Minimum Guests

2

Maximum Guests

8

Meal Courses

3

Event Duration

3 hours

Labels

Couples, Date Night, French, Gourmet, Mother's Day
Reviews guests left for this experience


We had an great time with Chef Erin and enjoyed learning some of her techniques. Would recommend her to everyone and we will be booking another class with her soon. Thanks Chef Erin


This was one of the best date nights my husband and I have had in a while. Chef Erin was absolutely amazing and of course so was the food. We learned a ton and will definitely be doing this again. I highly recommend her cooking classes. Such an amazing and warm personality!


My husband and I had a great time! Chef Erin made us feel at home from the moment she welcomed us in. She shared great cooking tips during the meal prep and the food was fabulous! I will definitely recommend Cozymeal to friends and family.


Very personable and patient. It was a great time!


really enjoyed this experience! Delicious food and relaxed conversation and fun! Learned a lot! I have already shared it with my friends :)


Erin was wonderful. I was a little hesitant to doing this because it was a birthday surprise for my wife, but I'm glad I did because she had a great time and now we have this special memory.


Charlotte Horner
22 Apr 2022
Erin is a knowledgeable chef, has an easy demeanor making her guests feel right at home. We had a wonderful time and look forward to our next Cozymeal with her.


My sister and I went this past Saturday! We had so much fun! Our chef was very entertaining and made our experience so much fun! Plus the food was amazing!! I will be recommending her to everyone!! Thank you so much for a night I will never forget!!!


We had an excellent time learning how to stuff and bake simple, yet delicious stuffed mushrooms, which we can't wait to recreate at home! The steaks were also incredible, and Chef Erin gave us plenty of restaurant tricks to up our dinner game at home. Thank you!


What a blast. Erin is so much fun. Her home is beautiful snd she made us feel very welcome. She explained her recipes and got us all helping. The stuffed mushrooms were decadent and delicious. Her hollandaise was sublime. Our filets were perfectly cooked. Definitely will be back. Thanks for a wonderful evening Erin.


We had an amazing evening. All recipes were surprisingly not intimidating and something we can easily do at home. Chef is very knowledgeable about her craft, inspirational and a gracious hostess. We would definitely do it again.


Outstanding job...we loved our experience!!


We had so much fun and the food was amazing. I could not stop eating her mushrooms. I would recommend Chef Erin & Cozymeal to all my family and friends.


In a word, Erin was amazing. The class is in her home and from start to finish she walks you thru the three course meal. We didn't know what to expect but the menu and her execution was top notch. Not only did we leave full and extremely happy with the food, but we are confident we could reproduce it. We highly recommend this experience to anyone seeking to shake it up and do something other than just dinner out.


My wife and I don't get date nights away from the kiddos very often, so we wanted to do something a little different to mix things up a bit. Let me very clear - we haven't had this much fun in years! Chef Erin was personable, relatable, charming and sharp witted. She welcomed us into her lovely home and we instantly felt like we'd come to visit an old friend. Our meal was phenomenal and our experience even better. Our three hours flew by, and we left Chef Erin's home with our stomachs full and our hearts even fuller. Can't wait to do this again, and I can't recommend her enough.


It was a completely unexpected & enjoyable evening. Chef Erin has a great personality & quickly put us at ease in her lovely home. She had plenty of interesting stories to relate about her experiences on "Chopped" & "Top Chef". And all while preparing a delicious 3-course meal with perfectly cooked 2" thick filets. You could be as involved in the cooking as you wanted to be or stand back & simply observe. We are already planning a return visit.


This was such a fun evening! Thank you Chef Erin, for sharing your skill at cooking, your knowledge and your great storytelling skills with us. Everything was top notch and the four of us agree that we look forward to doing it again soon.


Went for Valentine's Day with my wife! Had a amazing time! Chef Erin is awesomeness!!! Looking forward to another class!


Excellent experience. Erin is engaging and really knows her stuff. We learned a lot from her: No special appliances or exotic ingredients required. She starts with quality ingredients and strives for no more than 5 ingredients in any given dish. Stuffed mushrooms, grilled asparagus with hollandaise, cherry tomatoes sweated in butter, outstanding steak and then a strawberry in Belgian chocolate. Highly recommended. LC & Brenda


Amazing experience! We had great time with Chef Erin. The recipes are delicious and easy to follow. Highly recommend


AMAZING is how I would describe my experience with chef Erin! She is a spectacular cook and made us feel right at home. Definitely recommend and hope to be back for another cooking lesson!


The food was amazing and Chef Erin was a joy to have as host! My husband had a blast learning from her, and we laughed and enjoyed awesome food and company all evening! Wonderful Christmas ? present for the hubs!


Chef Erin was AMAZING! We had the perfect date night making an outstanding meal. Chef Erin was so entertaining and made cooking our meal easy and fun!


Chef Erin was absolutely amazing, and the food was really tasty and easy to make. She is very knowledgeable about food and cooking techniques.


There is simply not enough space here to write about the most wonderful experience we had tonight. I was hesitant to book thinking a "chef" will be uptight and this won't be a great experience and let me tell YOU boy was I wrong!!! The food was phenomenal and better than any restaurant we've been to but the skills and personality chef Erin had was priceless to say the very least! We WILL definitely do this again but I will only ever do it with her. We LOVED her!!! Don't second guess yourself and book it! You will NOT be sorry!!!!!
Reviews guests left for other experiences with Chef Erin


Chef Erin was great. She was very informative and created a fun exciting environment. Had a blast and will definitely be back.


LOOOOOOOOOOVED IT AND CHEF ERIN WAS EVERYTHING!!!!


Where do I begin... My boyfriend signed us up for cooking class to celebrate 1 year dating. Erin was BEYOND AMAZING!! She made us feel so welcome and made a three course meal preparation so engaging and fun! Best part of the night, the entire meal. Everything tasted extremely delicious ? Thank you Erin for making our special celebration exceptionally PERFECT! Can't wait for our next cooking date with Chef Erin.


Chef Erin was great! The food was amazing and the vibes were great! She's a total pro!


Our experience was above my expectation. Chef went out of her way to accommodate a menu with no cheese. The Wellington Salmon was delicious. Chef is very entertaining, warm and friendly. I would certainly recommend her to anyone.


Erin was amazing. Not only did she impart some of her wisdom, but she did so in a very entertaining fashion. Her sense of humor is infectious, We thoroughly enjoyed our night and will be returning. Never in a million years did I think salmon could taste that good!


What an amazing date night! Chef Erin was amazing!!! Felt like I've known her my whole life! Never felt more comfortable and relaxed! Now the food…..amazing doesn't do it justice! I really can't explain how great this tasted. Every aspect of the night got better as we went along. Top notch!!!


Erin was such a hoot! Lovely chef that was both knowledgeable and humorous. She had us laughing all night long.


We had such a great job. Erin was so fun and a great teacher!


Chef Erin was incredible! I bought this experience as a Christmas gift for my mom and aunt. They came back with so many great stories of all the fun they had with Erin. They said it truly felt like they had known her for years and they were just cooking with an old friend. Such an incredible experience with an incredible chef making incredible food. Six stars!


Chef Erin was the best! Food was amazing! She did a wonderful job of making us feel comfortable in her home! If I could give 6 starts I would!!


We had a great time cooking with Erin. Everything was so good! We also learned some fun techniques too! She was super friendly and welcoming and Christmas tree and decorations were so pretty! We recommend learning from Erin if you get a chance.


My wife and I have always wanted to do cooking classes together, but with Covid it made it extremely difficult to find a class that checked all of our boxes. So, we did Cozymeal on a whim and we can attest that we were very surprised by just how much we loved this date night! We owe all of it to Chef Erin. She makes the entire experience with her warm welcome and keeps you laughing the entire night. She takes the work out of cooking and makes it memorable. Not to mention, the Salmon Wellington is by far one of the best things I've ever had! This is definitely one of the best dates we have ever been on and will absolutely be back again and again.


Chef Erin was fantastic! Great conversations and the food was great. Would definitely do it again!


A surprise date night from my husband left me speechless. What an incredible and personalized experience delivered by our chef, Erin. A truly bubbly and inviting personality with friendly conversation over wine, laughs and great food. Our menu was curated just for us, lactose free. I was impressed by Erin's knowledge and little tips here and there. To start, an artichoke dip leading into the main course ribeye with asparagus, corn and wild rice. Our favorite though? The cookies for dessert. Melty caramel with pecans and chocolate chips YUM! I loved this one on one, more intimate experience so much more than other cooking classes where we are in bigger groups. Her house was super clean, she was relatable and made us comfortable even though I was shy and introvert in the beginning. She made cooking fun and easy to learn. Thank you so much, Erin!


Very welcoming and provided easy to follow directions. Excellent conversationalist in addition to great food!


Chef Erin is the epitome of a gracious host. It was our wedding anniversary and we wanted to celebrate by doing something we both enjoyed. Chef Erin opened her home and her heart to us. She helped make our celebration wonderful and memorable. I highly recommend Chef Erin to anybody interested in learning to cook from an executive chef. Chef Erin has an extensive culinary background and was gracious to share her experiences with us. Highly recommended.


Chef Erin was such a great host. It felt like we were cooking with friends. We learned some great tips and I love that everything was cooked using everyday appliances so we can replicate it at home. All the food was so tasty and it was great being able to eat a restaurant quality meal in the casual setting of a home. We can't wait to do this again and will 100% choose Chef Erin again. Def one of our favorite date nights! We had so many laughs!


Chef Erin was extremely welcoming, friendly, fun, and I would recommend taking a class from her to anyone! She was fabulous! That was one of the best steaks I have had. Chef Erin gave me so many tips, and I truly learned a lot.


WE REALLY ENJOYED OURSELVES AND LEARNED ALOT.


Chef Erin was amazing and very personable. This was our first experience up close with a chef and we would definitely do it again, it was a blast. She was very detailed and easy to understand and willing to work with you at whatever pace you needed. Loved the experience and will be recommending it to family and friends.


This experience was a surprise for my boyfriend and we had a blast! The food, conversation and environment was awesome. We had a blast and will definitely be back again!!


We had a fantastic evening. We went to Chef Erin's beautiful home where she made us feel very welcome and at ease! Everything was ready for us, including aprons! Not only is she a gifted chef with her own restaurants, she was a true hostess. Of course we had great food, 5-star restaurant quality, but it felt like hanging out with a dear friend in her kitchen. Which it sort of was. I would highly recommend the Cozymeal experience, but Chef Erin in particular. We would most definitely do this again.


Erin was a blast. From the get go we all hit it off with her. She became a quick friend. We were all so comfortable with her, asking questions and she was so helpful to give us feedback on things we cook all the time at home and have questions for. She was very personable and enjoyable. The food was so delicious and even though it was fancy, it was so manageable to cook! She really does a great job of making sure that this is something you can do in your own home. It was so tasty and we just had a ball. Would love to go back and hangout with her again and learn some more about cooking. Would highly recommend Erin for any occasion. Go there ready to connect and make a friend. After all, cooking is about bringing people together and that's what she did. Food for the win!


Chef Erin was amazing and very engaging! This was our first experience up close with a chef and we would definitely do it again! Chef Erin was flexible in her way of teaching and giving us hands on experience along with tips and advice. The food was very delish and we had extra to take home! Thank you Chef Erin for a wonderful experience!


Chef Erin is a delight! Her chef knowledge and experience shine through in her cooking class. Her recipes are deliciously unique with a special twist. I loved listening to Chef Erin's stories of visiting Ireland and her family's cooking history. Don't miss this wonderful class!
Reviews Chef Erin received outside of Cozymeal


Amazing experience! Petite Filet Mignon was like butter! Salmon was moist and probable the best salmon I have ever eaten! Chef Erin is the real deal!


Excellent all around! Great food! We really enjoyed ourselves.


The food is great. My husband and I both had the Surf and Turf and it was the best we have eaten. Chef Erin makes a very special Steak Sauce that is sinful!


Very fine dining experience! Great food and great insight! Highly recommend Chef Erin's cooking and expertise.


Excellent food, excellent company, and excellent experience. Highly recommend Chef Erin!


Way better than we had anticipated! Chef Erin is awesome! My filet mignon melted in my mouth, literally! The crab cake is a meal in itself too! Wonderful experience!


Our dinner was AMAZING!! My compliments to Chef Erin! We had her Grilled Vegetable Plate with Feta Cheese and Balsamic, and it was like eating Steak. It is a MUST TRY dish!


Chef Erin is back! Her Bacon and Bleu Cheese Stuffed Mushrooms are to die for! We had her Flat Iron Steak with Chimichurri Sauce, and it was the best we have ever tasted.


Lobster Ceviche was amazing! Chef Erin's Scallop Scampi is a MUST! I enjoyed every bite. The food was outstanding! Chef Erin is very informative too.


"Great service and delicious food, from the Maryland Crab Stuffed Mushrooms, the Lobster Bisque, the Filet Mignon with Lobster, and the Tiramisu! Hats off to the Chef!
Other Cooking Class Experiences you may like
Can be used for any experience or cookware
Meet your chef
Chef Erin
Verified chef
Food safety certified
---
Chef Erin is a fourth-generation chef de cuisine with many awards and accolades to her name, including "Best New Chef 2015." In 2016, she competed on "Top Chef" and "Chopped," and has since opened her own restaurant that has earned several titles, including "Best New Restaurant 2018" and "Best Date Night Restaurant 2018." Today, Chef Erin can be found sharing her passion for all things gastronomy as host of many five-star culinary experiences.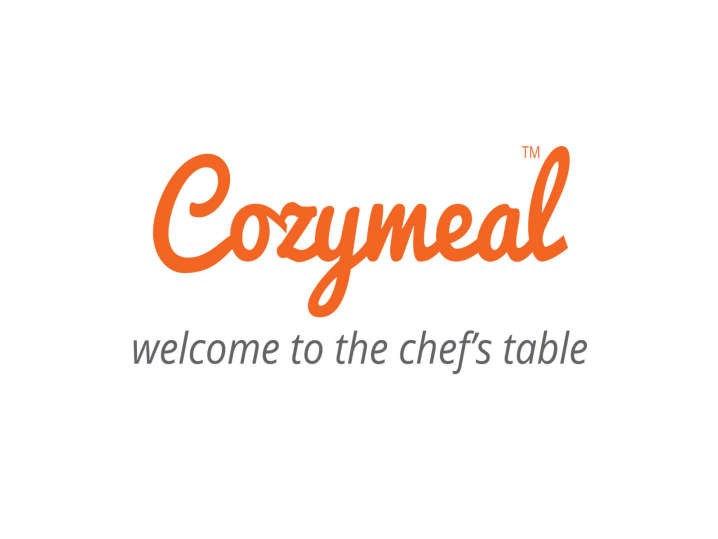 This website uses cookies to enhance user experience and to analyze performance and traffic on our website.
We also share information about your use of our site with our social media, advertising and analytics partners.
This website uses cookies to enhance user experience and to analyze performance and traffic on our website. We also share information about your use of our site with our social media, advertising and analytics partners.
Accept