Cooking Class - Gourmet Salmon Wellington
Cooking Class - Gourmet Salmon Wellington
34 reviews
34 reviews
Discover the lighter side of a classic British entrée in this three-course cooking class.
Experience hands-on culinary training as Chef Erin guides you through creating a simple yet elegant salmon Wellington, and teaches on several smart cooking techniques along the way.

First, Chef Erin will teach you how to prepare crowd-pleasing olive tapenade made with olive oil, pine nuts and pepper and paired with a toasted baguette. Next, learn how to make grilled salmon Wellington completely from scratch with puff pastry, Boursin cheese, roasted mushrooms and fresh herbs, then satisfy your sweet tooth with chocolate chip cookies infused with rum for dessert.

Guests are welcome to bring wine and beer to enjoy during the class.
Olive Tapenade With Toasted Baguette
With olive oil, pine nuts and pepper
Grilled Salmon Wellington
With puff pastry, Boursin cheese, roasted mushrooms and herbs
Chocolate Chip Cookies
With Kerrygold butter, vanilla, rum and walnuts
Minimum Guests

2

Maximum Guests

8

Meal Courses

3

Event Duration

3 hours

Labels

Couples, Date Night, Gourmet, Group, Pescatarian
Cozymeal guest reviews for this experience


Chef Erin was amazing and very personable. This was our first experience up close with a chef and we would definitely do it again, it was a blast. She was very detailed and easy to understand and willing to work with you at whatever pace you needed. Loved the experience and will be recommending it to family and friends.


This experience was a surprise for my boyfriend and we had a blast! The food, conversation and environment was awesome. We had a blast and will definitely be back again!!


Erin was a blast. From the get go we all hit it off with her. She became a quick friend. We were all so comfortable with her, asking questions and she was so helpful to give us feedback on things we cook all the time at home and have questions for. She was very personable and enjoyable. The food was so delicious and even though it was fancy, it was so manageable to cook! She really does a great job of making sure that this is something you can do in your own home. It was so tasty and we just had a ball. Would love to go back and hangout with her again and learn some more about cooking. Would highly recommend Erin for any occasion. Go there ready to connect and make a friend. After all, cooking is about bringing people together and that's what she did. Food for the win!


Chef Erin was amazing and very engaging! This was our first experience up close with a chef and we would definitely do it again! Chef Erin was flexible in her way of teaching and giving us hands on experience along with tips and advice. The food was very delish and we had extra to take home! Thank you Chef Erin for a wonderful experience!


Chef Erin is a delight! Her chef knowledge and experience shine through in her cooking class. Her recipes are deliciously unique with a special twist. I loved listening to Chef Erin's stories of visiting Ireland and her family's cooking history. Don't miss this wonderful class!
Cozymeal guest reviews for other experiences with Chef Erin


We had so much fun and the food was amazing. I could not stop eating her mushrooms. I would recommend Chef Erin & Cozymeal to all my family and friends.


Very welcoming and provided easy to follow directions. Excellent conversationalist in addition to great food!


In a word, Erin was amazing. The class is in her home and from start to finish she walks you thru the three course meal. We didn't know what to expect but the menu and her execution was top notch. Not only did we leave full and extremely happy with the food, but we are confident we could reproduce it. We highly recommend this experience to anyone seeking to shake it up and do something other than just dinner out.


Chef Erin is the epitome of a gracious host. It was our wedding anniversary and we wanted to celebrate by doing something we both enjoyed. Chef Erin opened her home and her heart to us. She helped make our celebration wonderful and memorable. I highly recommend Chef Erin to anybody interested in learning to cook from an executive chef. Chef Erin has an extensive culinary background and was gracious to share her experiences with us. Highly recommended.


Chef Erin was such a great host. It felt like we were cooking with friends. We learned some great tips and I love that everything was cooked using everyday appliances so we can replicate it at home. All the food was so tasty and it was great being able to eat a restaurant quality meal in the casual setting of a home. We can't wait to do this again and will 100% choose Chef Erin again. Def one of our favorite date nights! We had so many laughs!


Chef Erin was extremely welcoming, friendly, fun, and I would recommend taking a class from her to anyone! She was fabulous! That was one of the best steaks I have had. Chef Erin gave me so many tips, and I truly learned a lot.


My wife and I don't get date nights away from the kiddos very often, so we wanted to do something a little different to mix things up a bit. Let me very clear - we haven't had this much fun in years! Chef Erin was personable, relatable, charming and sharp witted. She welcomed us into her lovely home and we instantly felt like we'd come to visit an old friend. Our meal was phenomenal and our experience even better. Our three hours flew by, and we left Chef Erin's home with our stomachs full and our hearts even fuller. Can't wait to do this again, and I can't recommend her enough.


It was a completely unexpected & enjoyable evening. Chef Erin has a great personality & quickly put us at ease in her lovely home. She had plenty of interesting stories to relate about her experiences on "Chopped" & "Top Chef". And all while preparing a delicious 3-course meal with perfectly cooked 2" thick filets. You could be as involved in the cooking as you wanted to be or stand back & simply observe. We are already planning a return visit.


This was such a fun evening! Thank you Chef Erin, for sharing your skill at cooking, your knowledge and your great storytelling skills with us. Everything was top notch and the four of us agree that we look forward to doing it again soon.


WE REALLY ENJOYED OURSELVES AND LEARNED ALOT.


Went for Valentine's Day with my wife! Had a amazing time! Chef Erin is awesomeness!!! Looking forward to another class!


We had a fantastic evening. We went to Chef Erin's beautiful home where she made us feel very welcome and at ease! Everything was ready for us, including aprons! Not only is she a gifted chef with her own restaurants, she was a true hostess. Of course we had great food, 5-star restaurant quality, but it felt like hanging out with a dear friend in her kitchen. Which it sort of was. I would highly recommend the Cozymeal experience, but Chef Erin in particular. We would most definitely do this again.


Excellent experience. Erin is engaging and really knows her stuff. We learned a lot from her: No special appliances or exotic ingredients required. She starts with quality ingredients and strives for no more than 5 ingredients in any given dish. Stuffed mushrooms, grilled asparagus with hollandaise, cherry tomatoes sweated in butter, outstanding steak and then a strawberry in Belgian chocolate. Highly recommended. LC & Brenda


Amazing experience! We had great time with Chef Erin. The recipes are delicious and easy to follow. Highly recommend


AMAZING is how I would describe my experience with chef Erin! She is a spectacular cook and made us feel right at home. Definitely recommend and hope to be back for another cooking lesson!


The food was amazing and Chef Erin was a joy to have as host! My husband had a blast learning from her, and we laughed and enjoyed awesome food and company all evening! Wonderful Christmas ? present for the hubs!


Chef Erin was AMAZING! We had the perfect date night making an outstanding meal. Chef Erin was so entertaining and made cooking our meal easy and fun!


Chef Erin was absolutely amazing, and the food was really tasty and easy to make. She is very knowledgeable about food and cooking techniques.


There is simply not enough space here to write about the most wonderful experience we had tonight. I was hesitant to book thinking a "chef" will be uptight and this won't be a great experience and let me tell YOU boy was I wrong!!! The food was phenomenal and better than any restaurant we've been to but the skills and personality chef Erin had was priceless to say the very least! We WILL definitely do this again but I will only ever do it with her. We LOVED her!!! Don't second guess yourself and book it! You will NOT be sorry!!!!!
Guest reviews for Chef Erin


Amazing experience! Petite Filet Mignon was like butter! Salmon was moist and probable the best salmon I have ever eaten! Chef Erin is the real deal!


Excellent all around! Great food! We really enjoyed ourselves.


The food is great. My husband and I both had the Surf and Turf and it was the best we have eaten. Chef Erin makes a very special Steak Sauce that is sinful!


Very fine dining experience! Great food and great insight! Highly recommend Chef Erin's cooking and expertise.


Excellent food, excellent company, and excellent experience. Highly recommend Chef Erin!


Way better than we had anticipated! Chef Erin is awesome! My filet mignon melted in my mouth, literally! The crab cake is a meal in itself too! Wonderful experience!


Our dinner was AMAZING!! My compliments to Chef Erin! We had her Grilled Vegetable Plate with Feta Cheese and Balsamic, and it was like eating Steak. It is a MUST TRY dish!


Chef Erin is back! Her Bacon and Bleu Cheese Stuffed Mushrooms are to die for! We had her Flat Iron Steak with Chimichurri Sauce, and it was the best we have ever tasted.


Lobster Ceviche was amazing! Chef Erin's Scallop Scampi is a MUST! I enjoyed every bite. The food was outstanding! Chef Erin is very informative too.


"Great service and delicious food, from the Maryland Crab Stuffed Mushrooms, the Lobster Bisque, the Filet Mignon with Lobster, and the Tiramisu! Hats off to the Chef!
$ 75 Per person
all-inclusive: 3-hour class, 3-course meal and taxes.
---
Meet your chef

Chef Erin
Verified chef
Food safety certified
---
Chef Erin is a fourth-generation chef de cuisine with many awards and accolades to her name, including "Best New Chef 2015." In 2016, she competed on "Top Chef" and "Chopped," and has since opened her own restaurant that has earned several titles, including "Best New Restaurant 2018" and "Best Date Night Restaurant 2018." Today, Chef Erin can be found sharing her passion for all things gastronomy as host of many five-star culinary experiences.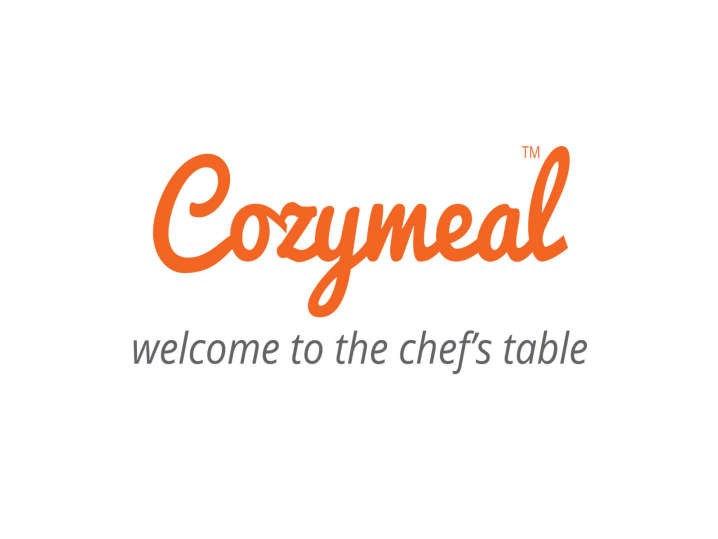 Want Even More Culinary Inspiration?
Exclusive deals, cookbooks and our best tips for home cooks — free and straight to your inbox. PLUS: 500 Rewards Points.
YOU'RE IN!
Thank you for signing up for our mailing list.
© CozymealTM, Inc. 2013-2021 - Phone: (817) 500-5708
420 Throckmorton Street, Suite 200, Fort Worth, TX, 76102