Cooking Class - Italian Seafood Fare
Cooking Class - Italian Seafood Fare
63 reviews
63 reviews
COVID-19 protocols this chef will implement are:

Chef Wearing a Mask

Social Distancing Friendly
Enjoy the bounty of the Mediterranean Sea on the coast of Italy with Chef Landi.
In this hands-on class with Chef Landi, you will learn how to prepare a simple and elegant four-course Italian-inspired menu showcasing an array of succulent seafood.

You will begin by learning how to prepare a classic tomato bruschetta followed by a creamy batch of mushroom soup. Next, you'll create fettuccini pasta with steamed clams, mussels, shrimp and calamari, with your choice of a red tomato or white wine sauce. You'll end on a sweet note with handmade crêpes.

Guests are welcome to bring wine and beer to enjoy during the class.
Classic Tomato Bruschetta
With Italian crostini, diced tomatoes, basil and sweet balsamic reduction
Creamy Mushroom Soup
With sautéed mushrooms, truffle oil, croutons and Parmesan cheese
Homemade Seafood Fettuccini Pasta
With clams, mussels, shrimp and calamari. Choice of red or white sauce.
French Style Crêpes
With Nutella, ice cream, chocolate, fresh strawberries and powder sugar
Minimum Guests

2

Maximum Guests

6

Meal Courses

4

Event Duration

2 hours

Labels

Adult, Date Night, Italian, Mother's Day, Pasta Making
Cozymeal guest reviews for this experience


One word to describe this experience.. AMAZING! My husband and I wanted to do something special to celebrate our anniversary and decided to do the seafood pasta cooking class. This was one of the greatest experiences we've had. Chef Landi made us feel right at home and the food was incredible. He is an amazing cook and gave us so many great tips that we are going to use in our kitchen! He is also full of great stories and makes great conversation. You will not be disappointed. Could not have asked for anything more!


Took my boyfriend on a date, it was our first cooking class. Chef Landi made the experience fun. We loved the ambiance, the food was delicious, and Chef kept the conversation going. I recomment this experiece, it's great for a date night, or friends get together.


Thank you, Chef Landi, for a warm and wonderful dinner experience. The food was top-notch, and we could tell your passion for cooking by the thought and care with which you taught.


My daughter and I thoroughly enjoyed our time together with Chef Landi! We will definitely be doing this again soon!! Thank you again Chef!! Ken McCarthy


Excellent experience! Chef Landi was awesome and so was the food. He gave great information and made us feel comfortable. Also had great conversation. Will definitely be booking again!


Chef Landi was awesome! He is very knowledgeable and entertaining. We had a blast cooking up our meal and learned a lot of new tricks and treats that we will reuse again and again!


Absolutely amazing experience! Chef Landi makes an excellent teacher and excellent company! Definitely a great date night idea


I booked a session with Chef Landi today to celebrate valentines day with my girlfriend, and it was FANTASTIC. Great food, great atmosphere, great teaching, great conversation. All-around a wonderful day. Chef Landi is practically family to us now!


Marl Brisgone
15 Jan 2021
A big part of the dining experience is the conversation and Chef Landi nailed it. Great demonstration, presentation and conversation along with a delicious three course meal made our night a five star experience.


Chef Landi was such a great host, entertaining stories, and made us felt right at home. It was both a fantastic but most importantly, fun cooking experience! 10/10 would recommend and definitely do it again!


I truly loved the experience. Chief Landi was prepared, professional, passionate, and accommodating. He welcomed all questions and took his time answering questions. He was entertaining and a good storyteller. He demonstrated many cooking techniques and allowed the opportunity to perform the techniques during meal preparation. I can't wait to schedule another date and time again.


This was my first time doing a cooking class. Was the most amazing experience ever. A Christmas gift for my husband and I can't wait to do it again! Chef Landi was soooo knowledgeable and professional!! The dishes we made we fantastic! Highly recommend!!! Couldn't wait to try these dishes at home :)


He was fabulous. The food was very good and we highly recommend going to his class!


Absolutely the best night.


Had an absolutely fabulous time with Chef Landi. He is extremely knowledgable and extremely social. The food was amazing and the instruction was easy, very thourough but more than that we had a lot of fun. I cannot praise this experience and look forward to having another class with him.


Chef Landi immediately made us feel at home when we arrived at his place for our Italian seafood fare class. He had the recipes prepared for us with each course so that we could follow along and take the recipes home with us to recreate. He also encouraged us to get involved in each step of the cooking process if we were willing ☺️He sprinkled in tips and tricks as he went along, and included stories about his life experiences in Albania and Philadelphia. We loved every single course as it was perfectly seasoned and you could tell truly made with love. Highly recommend this experience!


We had so much fun with Chef Landi! Really enjoyed the experience. Definitely recommend!


Cooking with Chef Landi was an incredibly personal experience. He made every effort to ensure we were getting what we wanted out of our cooking class. Beyond the dishes, Chef Landi shared about his fascinating life and philosophy of why he cooks. I could not have asked for a better experience.


Drawing on his Albanian heritage, Chef Landi cooks food that is influenced by the many cultures present in that region of the world. His food is beautiful to look at and even better tasting. He has a very warm and engaging soul that comes through in his food. Highly recommended!
Cozymeal guest reviews for other experiences with Chef Landi


Chef Landi was awesome, great food and better conversation. He made my girlfriend's birthday a special, unique experience. He has experience working with lots of different parties and people. I would highly recommend this for any special occasion or date night.


Cannot recommend Chef Landi enough! A friendly, professional chef and an amazing host! Make sure to arrive hungry!


Chef Landi was amazing!! He was so welcoming and had a beautiful home. The food was wonderful and we shared great conversation. We are definitely looking forward to going back!!!


Chef Landi was an incredible host! He was a great teacher, and we had lovely conversations throughout the evening. Highly recommend for a date night. Menu was perfect and the food was absolutely delicious. We would love to do a class again in the future.


Chef Landi was nothing short of amazing! My fiancé and I went for our anniversary and he made it such a special night! He was so accommodating to our wants and needs and the food was unbelievable. Everything was fantastic! We will definitely be coming back.


I cannot recommend this experience enough! Chef Landi is an incredible chef and an even better teacher. He created a calm and fun environment and made sure we were involved throughout the whole process. Plus, the food was amazing!


Amazing experience. Chef Landi's place is so warm and inviting. He is an excellent chef who keeps the participants engaged while telling interesting and funny stories. The food speaks for itself. Excellent all around!


What an amazing experience!! Chef Landi provided the perfect combination of fun and food and learning. We will definitely book another class with him. Most importantly, the food was incredible! We are excited to make the gnocchi at home with the recipe he provided.


Myself and 3 friends were looking for an awesome, out of the box cooking experience and Chef Landi delivered all that and more. He was extremely welcoming to us and made us feel comfortable right away. We learned so many helpful tips that we will take with us into our own kitchens, and he even had printed out recipes of all the food we made ready for us to take with. On top of it all, the food we made (creme brûlée, caprese salad, and gnocchi Bolognase) was some of the BEST food we've ever had. We would highly recommend Chef Landi and would absolutely go back to cook with him again. Thanks Chef Landi for an awesome night!


We had a great time cooking with and learning from Chef Landi. Our food was amazing and I will definitely be trying to make that meal again. Thank you!


Awesome night! Chef Landi truly loves what he is doing and it shows. He's a fountain of knowledge when it comes to the culinary arts and readily shares his understanding of the craft. Can't recommend him enough! We'll be back again for sure.


Chef Landi was personable and knowledgeable. Loved all the little tips he gave throughout the experience. Clean cooking space and utensils. Most importantly, ALL the food was deelish!!!


The moment my group and I walked into Chef Landi's home we felt welcome. The place was so nicely decorated for us and we immediately knew we would have an amazing night. He accommodated all of our requests, vegetarian, nut allergy, e.t.c. and the food was out of this world. We enjoyed learning and laughing the whole night. Thank you so much for an amazing experience. We absolutely loved our meals and I can't wait to book with you again!


A wonderful evening with my girls and chef Landi. Made a great dinner and now chef has 8 more sous chefs at his disposal. Made a wonderful gift of memories for all of us. Everyone is ready to try this at home for their families. Chef landi has the patience of a saint. We all loved this. Thanks Chef.


Thank you for a wonderful evening!


Chef Landi was great and very helpful.


We LOVED Chef Landi!!! He is so talented, so personable, and the meal was delicious! We will for sure be back to taste a different menu!


Great food and great host!


Awesome food. Great chef.


Chef Landi was great. The dinner he taught us to make turned out amazing and we learned a lot. I highly recommend this class.


He provided an excellent experience! Highly recommend!


Absolutely excellent experience and meal.


We had a great time taking Chef Landi's class! He made us feel at home as soon as we arrived. Chef Landi went above and beyond to accommodate our dietary restrictions and we made gluten free gnocchi. He told great stories about his culinary journey and we learned a lot of helpful cooking tips. Would recommend any of Chef Landi's classes! 10/10 experience!


Our experience with Chef Landi was absolutely incredible! Chef Landi was a wonderful teacher and spent extra time making sure we really perfected each course, from preparation to the final presentation. Chef Landi was extremely professional, knowledgeable, personable, and helpful. He made us feel so comfortable from the moment we arrived. I loved learning about his experiences working as a chef in different places and his ability to tie each of his experiences into a delicious menu. Each course was absolutely amazing and we are so eager to recreate this menu using everything he taught us! Thanks Chef Landi!


My wife and I had an amazing experience with Chef Landi. He welcomed us with his friendly personality. We chopped, diced, and prepped our meal while Chef Landi shared some of his vast culinary knowledge. The end product was a delicious 4 course meal that we now know how to make at home thanks to Chef Landi. I would recommend this class to everyone.


We loved everything about our experience! Chef Landi was very personable and made us feel very comfortable. The food was incredible and he gave great tips and suggestions while showing us how to prepare the meal. We will definitely be going back! Highly recommend!!


Best Chef Ever! We cooked the most amazing meal I have ever had. If you are looking for a great time you must try one of Chef Landi's experiences!!


Great food and better company! My boyfriend surprised me for my birthday with a Cozy Meal Reservation and words can't explain how much I enjoyed the experience! Chef Landi provided an amazing step by step lesson to create the dish that was easy, informative and fun. The experience as a whole was intimate, intentional and a 10/10 experience I would recommend to everyone I know ( which I already am ). We enjoyed the food, which was delicious, but what brought it over the top was Landi's energy and personality that was such a pleasure to be around! This is a must!! We plan on scheduling another :)


Amazing dinner, and Chef Landi was wonderful. Would highly recommend!


One of the best cooking classes in the Philadelphia region! Took the gnocchi cooking class and the food was unbelievable! Chef Landi is very knowledgeable, friendly and welcoming! We had a blast and great experience for a date night out during the pandemic and felt very safe. Can't wait to take another class. Would highly recommend Chef Landi to all!


We had such a wonderful night with Chef Landi! He gave us great cooking tips, had us be involved in every step of the cooking process, and the food was superb. He even printed out the recipes for us to take home and try. Not to mention how lovely his company was - such a joy to just chat with him and hear his life stories. I also would like to point out that he made every effort to conduct his class safely during this pandemic; everything was clean, masks were worn, distance was kept. Highly recommend Chef Landi's cooking classes!!


Chef Landi was a delight! He was very careful to follow any and all safety precautions during our visit and made us feel right at home. The way he intertwined the cooking instruction with his own life experience with food made it all the more enjoyable. And to top it off the food was amazing! I would definitely recommend this experience to everyone.


I booked this evening for my boyfriend birthday because we both love to cook and love to learn new things in the kitchen. The experience was more than expected and I have to thank Chef Landi for that. He made the night so much fun and so personal. By the end of the evening it felt like we were chatting with an extended family member! I would highly recommend a class with Chef Landi if you're looking for a special evening!


Chef Landi created an amazing experience for us. He is a very skilled chef and can communicate instructions very well. I highly recommend taking one of his classes.


Chef Landi was absolutely amazing this was my first experience with cozy meal & it won't be my last thank you so much chef Landi you made my fiancé so happy. Great personality made us feel very welcome & comfortable in his lovely home. The ravioli was absolutely delicious. I couldn't be happier with the way things turned out on such short notice thank you so so much.


It was an amazing experience! Chef Landi was so personable and the food was delicious. Not only was it fun and interactive, it was educational. It was great getting to ask him questions about cooking but to also learn skills. I would recommend Cozymeal to anyone, especially Chef Landi.


We had an amazing experience. Chef Landi was fun and personable and we learned a lot while also enjoying great food.


So much experience in life and in the kitchen. A chef came to our house but by the end we were saying goodbye to a long time friend. Detailed in every step and accommodating to the various skill levels in our group session. I can't say enough how much we enjoyed this.


The experience my father and I had with chef Landi was amazing and well above and beyond expectations! We were immediately made to feel welcome by our gracious host. After some brief introductions and conversation about our level of cooking experience we got started. Chef Landi shared instruction, tips and tricks with us as well as some culinary history along the way. He included touching stories of some of his experiences throughout his culinary career. The food we prepared and cooked was amazing and it brought our culinary skills to the next level. As an experienced home cook, I was concerned that the we may not gain much in the way of knowledge, but I was mistaken. I'm so happy we had this experience and I can't wait to go back. Saluti!


Just delightful in every sense. This was a surprise to my wife who is aspiring to be a chef and leave her software skills behind. Chef Landi did not just host us for a delicious experience but was humble enough to give a true insight of culinary industry and what to expect in that career. He walked us through the stories of his beginnings in Italy, Canada and how he fulfilled his destiny as a top chef. Coming back to the class, chef Landi has a style for teaching culinary where he pairs his instructions with a metaphor which makes it easy to pick things. It was very hands-on right from knife skills, chopping to making dough to detailed techniques of using pasta machine. Learning how to decide on ingredients & pairing them for making sauce was very worthful. And finally, watching chef make creme brulee from scratch, and providing intricate details of the procedure gave us a totally different perspective on how to approach it. All in all this experience gave us a lot more than we had expected and will be marked as a memorable moment of our lives. Thanks a lot Chef Landi and we hope to see you soon for another memorable conversation.


Great experience. He made it easy to learn and explained everything in a way you could understand even if you don't cook. Very kind and welcoming. Makes you feel very comfortable. I will definitely book another meeting with him !


We had a wonderful experience with Chef Landi! He was very professional, knowledgeable and engaging! Cooking is something my husband and I like to do together, and we both feel excited to have new meals to add to our repertoire! The only downside is now I have to get new attachments for our kitchen aid...lol. Thank you Chef Landi for an amazing experience neither of us will forget! Hopefully we will see you in future classes!


Chef Landi was a wonderful host. He was a genuine, kind person and made the evening very enjoyable. I would hope that Cozy Meal compensates these chefs appropriately. I feel $85 apiece was a lot of money for the night and that a tip was not necessary.


We had an amazing experience with Chef Landi! He was very knowledgeable about cooking and food in general. The food was absolutely amazing too! I highly recommend Chef Landi!
$ 99 Per person
all-inclusive: 2-hour class, 4-course meal and taxes.
---
Meet your chef
---
Chef Landi began his foray into the restaurant industry over 20 years ago as a server in Italy, and quickly found himself working in the kitchen, learning the skills and techniques that have been foundational to his now successful culinary career. In 2001, Chef Landi moved to the U.S. and discovered a newfound passion for teaching. Now, he is both a chef at an Argentinian steakhouse and a lauded culinary instructor.
Other Cooking Class Experiences you may like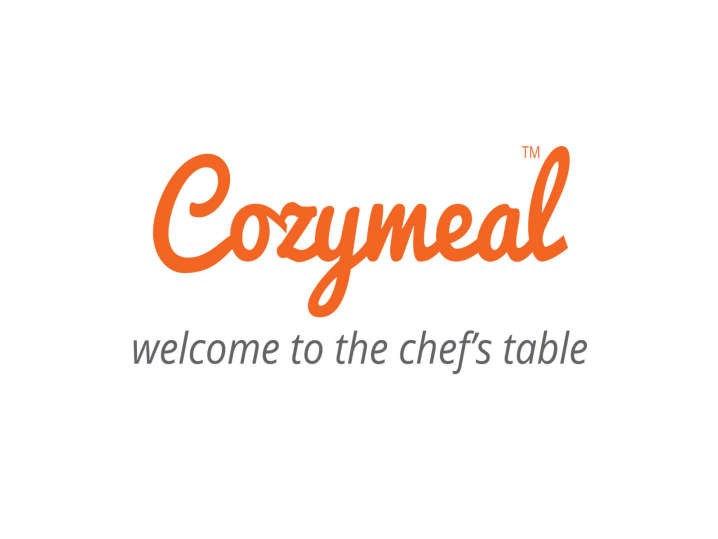 Want Even More Culinary Inspiration?
Exclusive deals, cookbooks and our best tips for home cooks — free and straight to your inbox. PLUS: 500 Rewards Points.
YOU'RE IN!
Thank you for signing up for our mailing list.
© CozymealTM, Inc. 2013-2021 - Phone: 267-669-1422
325-41 Chestnut Street, Suite 800, Philadelphia, PA, 19106