Cooking Class - Next Level Meat and Potatoes
Cooking Class - Next Level Meat and Potatoes
67 reviews
67 reviews
Take a classic meat and potatoes meal to the next level in this magnificent experience!
In this hands-on class with Chef Samantha, you'll learn how to prepare a three-course menu of classic American dishes from scratch that are proven to be time-honored crowd pleasers.

After gussying up a classic wedge salad with a homemade dressing studded with fresh herbs and blue cheese crumbles, Chef Samantha will teach you how to trim a whole filet tenderloin and sear it to melt-in-your-mouth perfection. You'll complete the plate with a topping of decadent brandied mushrooms and sides of caramelized shallot mashed potatoes and roasted asparagus.

Guests are welcome to bring wine and beer to enjoy during the class.
Wedge Salad
With homemade blue cheese dressing
Filet Mignon With Brandied Mushrooms
With caramelized shallot mashed potatoes and roasted asparagus
Chocolate Mousse
With berries
Most dietary restrictions can be accommodated if noted prior to the event. Please mention this in the message field when you submit your booking request as adjustments to recipes cannot be made during class.
Minimum Guests

2

Maximum Guests

4

Meal Courses

3

Event Duration

2 hours

Labels

Adult, Couples, Fun, Gourmet, New American
Reviews guests left for this experience


We had such a fun night! Chef Samantha wasn't rushed, gave great cooking tips beyond the recipe and even whipped up a quick dressing recipe that wasn't on the menu when someone asked for advice. Would recommend this to anyone!


Samantha was so great with showing us and explaining how to do everything! We had SUCH a great time and will definitely be doing it again!


My husband and I took a cooking class with Sam and had the best time and an amazing dinner! She was extremely knowledgeable, inclusive, professional and personable! All ingredients used were high quality and she was great at talking us through every step with deminstration and guidence. I would highly recommend taking a class with Sam for a fun date night with a significant other or an outing with friends.


Amanda Selden
02 Mar 2023
What a wonderful night. We learned so much and had fun doing it! Also, the meal was amazing. Thank you Sam!


Chef Samantha's experience was a delight! My wife and I had a wonderful time and learned a few good tips. Lastly, her food was delicious. We look forward to attending another event of Chef Samantha's.


Samantha was awesome! Taught us a lot of skills and the meal was unbelievable.


EVERYTHING WAS SUPER!!!


Chef Samantha was so warm and welcoming. We enjoyed both her company and a fantastic meal. It was nice to learn some steps to add flavor by adding a few ingredients or cooking techniques. We loved the experience.


Chef & food were great!


Sam was amazing! She was fun, energetic, kind, & very knowledgeable. The food was absolutely delicious! My fiancé & I learned a lot & enjoyed this thoroughly. We would love to come back in a program setting to learn more, have a scheduled date night, & enjoy yummy food! I highly recommend it!!!


Sam was great! Very personable and funny, made us feel comfortable and at ease. My husband and I did this class to celebrate our birthdays and the food was amazing!! sam is very knowledgeable and was so helpful and gives you little cooking tips along the way, would definitely recommend these classes!


My friend and I had a blast!!!


Fun evening very engaging


We had such a wonderful time with Samantha. The class was so much fun, and the food was spectacular!! Samantha made the class so special. Thank you!!❤️


I bought this for my husband's birthday and it was amazing. Chef Samantha is so welcoming and made the experience so fun. We will absolutely be back!


What a perfect evening! We learned a lot from Chef Samantha. She was very kind and interesting. We really enjoyed the experience!


Cooking class with Chef Samantha was the absolute best EVER!!!! Chef Samantha prepared an incredible three course meal and was incredibly friendly and personal! We were celebrating a special occasion and she went above and beyond to make our experience a fantastic one! Our friends and I had a great time and the complete meal was phenomenal! We will definitely do this again!


Samantha was wonderful. She answered questions and tailored the meals to our tastes. Will definitely recommend her to anyone.


Chef Samantha was great! We took our 12 year old nephew for Christmas and he loved it. Great experience!
Reviews guests left for other experiences with Chef Samantha


Great class! Chef Samantha was great!


Chef Sam was wonderful--we cooked classic French cuisine from appetizer to dessert, learning everything from making fresh butter to flaming brandy for a wonderful black peppercorn sauce. We got to be very hands on because there were only two of us in this class. I believe the max is four, but that may get a little tight. Chef Sam shared that she has other classes available as well, so we will be booking our next one soon--we will definitely visit her again!


Chef Sam is great! I highly recommend her classes!


Terry Polczynski
31 Jul 2023
My husband and I had a great time learning and participating in French inspired dinner recipes. Chef Samantha was well prepared to bring the class to us and encourage us to participate in cooking. The environment was safe and clean and comfortable. My hisband snd I enjoyed our evening with Chef Samantha.


Sue Pulkowski
03 Jun 2023
Our cooking experience was great. It was enjoyable and the food was delicious. We even learned a few cooking tips! This was a great Mother's Day gift from our son!


Our cooking class with Sam was amazing!! So fun and we learned so much! Would highly recommend!!


Thank you so much Sam!! The food was amazing! Your techniques even I could follow and prepare (and I am not a person that cooks at all). Super delicious and fun! Thank you for the sweet gesture with the birthday candle at the end on the dessert baklava for my partner. You are super thoughtful and it was so sweet of you! Thank you! I have already begun asking him when is he going to make me that baklava again…lol :D


Samantha was great, the food was delicious. It was the first time we have ever tried a cooking class, and it was perfect for us !


Gave tip there thanks! She was great, easy to follow, made best food ever, recipes completely reproducible! Would highly recommend!


A very nice evening we had with everyone. Learned a few new things and the food was delicious... Chef Samantha was a gracious host!


Samantha was wonderful and the food was delicious! We learned a lot.


We had a great time with Sam! The experience was fun and the food was delicious. While we do cook quite a bit at home, we picked up some new recipes, tricks and tips for future recipes. Would highly recommend her for a nice evening together. Her kitchen was clean and her place was easy to find.


Sam was very nice. It was unfortunately very warm in the location.


Very welcoming. She walked you through each step and explained it thoroughly. Will be coming again!


Great class. Chef Sam made every part of the cooking process feel very easy and fun. Tidbits on cutting and prepping were especially insightful.


It was great! My mom and I had fun and learned some new recipes and tips. Great quality time.


Samantha was amazing! Highly recommend if you want a nice, relaxing, chill date night with an amazing person. She makes it easy it to learn and the food is amazing. Signing up for a 2nd one with her soon!


We had such a good time! We loved cooking all our food. The recipes were super easy and DELICIOUS!! We would definitely do it again. Very nice little date night.


We had so much fun learning to cook Chinese takeout with Sam. Definitely going back for other dishes!


Samantha was the best part of the whole experience. Laughter, learning, and delicious food! What could go wrong?


My boyfriend and I did a Southern cooking class with Chef Samantha!!! It was so much fun we learned so many new techniques and the food was to die for!!!! ?


Michael Matta
03 Feb 2022
The class was interactive, which we preferred. The meal was terrific, and the recipes were included. Samantha was very friendly, and an excellent teacher.


A fun time helping to prepare the meal as well as learning some techniques specific to the menu chosen. The risotto was heavenly!


It was absolutely wonderful and exceeded our expectations. And we did give her a tip


Her instructions were explained and demonstrated in ways that were easy to understand. All of the food was delicious. I would most definitely recommend doing this class.


The food was absolutely fantastic! Samantha made everything very easy and comfortable in the kitchen.


Samantha is great! Super friendly and made our experience real fun.


What a fantastic experience. Chef Sam is wonderful. Can't wait to attend another class.


We had a great time with Chef Samantha!! She is a great teacher and very patient. She does not rush through the class. The food was delicious!!! It was totally a delightful evening. My friend and I are looking to do another class with Samantha. We highly recommend that you try one of her classes!


Our cooking class with Samantha was awesome! We are not very experienced cooks and she walked us through each step in the recipe. The Chinese food tasted better than the restaurants and we had the best time making it. Perfect date night!


Great evening! Learned new techniques and tidbits that we could take away from our experience as well as great flavors ! Really enjoyed Chef and will definitely be looking forward to evenings filled with food and fun !


Samantha was amazing. She is a great teacher of the art of cooking! The fish was great and we will be back for sure!!


We had a great time cooking with Chef Samantha! Our food tasted great too!!


We had an incredible time!


Great class and delicious food!!!


We enjoyed a wonderful Mediterranean style meal, and helped make it too. I'm now ready to make it on my own with the detailed instructions we took home. I'm very happy with our experience cooking and dining with chef Samantha.


Amazing meal! Plus we left with great tips The value of simmering many flavors - including saffron- into a tasty halibut broth along with practical tips on using parchment paper, onion slicing and making garlic paste. Thanks so much, Sam! We had an awesome anniversary dinner.


I loved Chef Samantha's class! She demonstrated how to perfectly fry sesame chicken, a recipe that I know will become a new staple in my home, and her mashed potatoes were to die for. Chef Samantha was fun and knowledgable and made her delicious dishes look absolutely manageable. I can't wait to pick up the ingredients and cook these recipes for my friends and family.
Reviews Chef Samantha received outside of Cozymeal


Sam catered my wedding. I couldn't have asked for a better cater. She is so chill! And at a wedding you don't need anyone else being over the top. We did a family style dinner which she nailed! So many tasty dishes. Right before the wedding my mom started freaking out that we didn't have steak knifes (beef tenderloin ?) she comes to Sam to tell her the bad news and Sam says "well I guess it better be tender" and it was totally perfect! All of her staff are very polite and very professional. Highly highly recommend!


One of the best catered meals that i have ever had. I strongly recommendChef Samantha any business function, party, or if you just feel like cooking. highest quality & service! Thank you Samantha !


I have used Chef Samantha to cater work and family events. She is always prompt, professional, friendly, reasonably priced and the quality of the food that they prepare is exceptional. Everything is incredibly fresh, tastes delicious and beautifully staged. I will continue to use their services for years to come. I proudly recommend Chef Samantha to my friends and family!


I had an evening open house event and Samantha brought in amazing and unique appetizers. Everyone loved everything and I could not get enough of the tuna avocado wontons. The quality of food, presentation and the ease of having her provide the food was outstanding. I will use her again in the near future!


Samantha is an amazing chef. Her food is unique yet delicious. We have used her several times for various functions and everytime the food was incredible. The presentation of the food was very professional. I would recommend that you use her to cook meals for your family, employee luncheons at work or any special event you might be having.


Samantha is an amazing cook...she comes to our house periodically to cook a few meals for us. We love her food and our kids do too...and it isn't mac & cheese. We are trying flavors that we wouldn't normally try. Always so tasty! She is prepared and leaves our kitchen as clean as she found it. She is creative with her meal options. And to top it off, she is very nice and always has a smile on her face!


Samantha was the caterer for my wedding. She made the process extremely simple and stress free. I gave her my budget (which she respected, unlike other vendors that push you to spend more) and my ideas. The wedding went off without a flaw. Everyone was full and happy. Can't wait to have her cater another event!!!!


Attended a business event Samatha cooked for and it was perfect. As a wedding photographer I eat alot of catered meals and this was one of the betters ones I've eaten. Well done to her and her team!!!


I have enjoyed the variety of foods in balanced meals with generous portions and all very tasty.


We used Chef Samantha our wedding. We had a very specific idea of what we wanted and a small budget to get it accomplished. We didn't think it was going to be possible but she with us to create the dream menu unlike any other. Now, a year after our wedding, people still talk about the food and how much they enjoyed it. You will not regret going with Chef Samantha for your event.
$ 135 Per person
all-inclusive: 2-hour class, 3-course meal and taxes.
---
Can be used for any experience or cookware
Meet your chef
---
As an incredible personal chef, Chef Samantha knows exactly how to tailor cooking styles and cuisines to meet individual needs and desires, and can customize menus to give guests a feeling of personal attention. With over a decade of experience in the kitchen, Chef Samantha is ready to showcase delectable fare that will please your palate and dietary requirements. From intimate dinners to large events, Chef Samantha can cover it all!
Flexible booking: Cancel or reschedule this event's reservation for free up to 48 hours before the event.
This experience is not refundable as it includes a meal kit.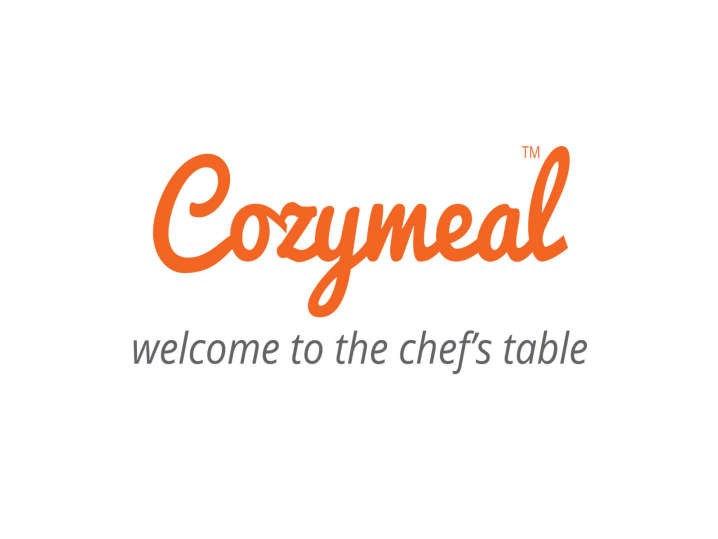 This website uses cookies to enhance user experience and to analyze performance and traffic on our website.
We also share information about your use of our site with our social media, advertising and analytics partners.
This website uses cookies to enhance user experience and to analyze performance and traffic on our website. We also share information about your use of our site with our social media, advertising and analytics partners.
Accept