Cooking Class - Local Farmers' Market Fare
Cooking Class - Local Farmers' Market Fare
59 reviews
59 reviews
Share Event

COVID-19 protocols this chef will implement are:

Social Distancing Friendly
Discover some of the best ways to utilize fresh and local ingredients in the kitchen.
In this hands-on class with Chef Chris, you will learn how to create a restaurant-quality meal using the freshest local ingredients brought to life with skills and techniques that translate across all types of cuisines.

You will begin by learning how to cook up crispy shrimp and a slaw combination that is on a different level. For the main course, discover how to use fresh herbs as you prepare chicken and buttermilk-infused potatoes topped with smoked bacon gravy, and end by expertly torching crème brûlée.

Guests are welcome to provide wine and beer to enjoy during the class.
Crispy Shrimp and Mixed Slaw Salad
With rice wine vinaigrette, rainbow carrots, red onions, English cucumbers and roasted peanuts
Chicken and Buttermilk Potatoes
With fresh herbs, garlic, smoked bacon gravy and Brussels sprouts
Rustic Root Vegetables
With sweet potatoes, parsnips, turnips, kale and Parmesan crisps
Crème Brûlée
With heavy cream, egg yolks and sugar
Most dietary restrictions can be accommodated if noted prior to the event. Please mention this in the message field when you submit your booking request as adjustments to recipes cannot be made during class.
Minimum Guests

2

Maximum Guests

6

Meal Courses

4

Event Duration

2.5 hours

Labels

Beginner, Couples, Date Night, Gourmet, Holiday, Mother's Day, New American, Valentine's
Reviews guests left for this experience


Chef Chris was professional, personable and the food was delicious! My whole family learned, laughed and enjoyed the food. We will be booking Chef Chris again!


Chef Chris was great! My son and I had a great time learning new skills in the Kitchen!


Absolutely wonderful!!


Chef Chris made my husband's birthday surprise a success. We had a great time and the food was amazing. Will definitely book a class with him again.


Chef Chris was excellent. He was very nice and extremely knowledgeable. We had a wonderful time and would recommend this to everyone!


Great time and the food was amazing. Would definitely recommend this class to others.


Great recipes, will make again! We enjoyed the class for sister's birthday. Good job!
Reviews guests left for other experiences with Chef Chris


The class was a lot of fun. Chris did a fabulous job. Very friendly and informative. We would definitely do it again!


Chris was great! This experience was better than expected! We had so much fun and we cannot wait to do it again!


Great experience again! So much fun & learned a lot.


Chef Chris was great. We enjoyed a fun casual pizza-making experience


Great experience!


We asked Chef Chris to give us a grilling lesson, and he showed us tips and techniques that we will practice. The food was delicious, and our group really enjoyed the experience.


Great experience


Cook, learn and Eat - super fun low key evening.


Food was great!


I gifted this experience to my mom for her birthday. We had an amazing time cooking, laughing and even singing with Chef Chris! I highly recommend this class and Chef Chris to anyone who wants a fun-filled unique experience!


He was very pleasant and knowledgeable. We learned some new things and had a delicious meal!


Awesome!!! Highly recommend Chef Chris!!!


Katelyne McGrath
18 Mar 2023
Excellent class and very explanatory. Would recommend!


Chef Chris was awesome, very professional and he did a great job showing how to make raviolis from scratch. food was great overall and experience was first rate. would highly rate this class


Chris was great and the meal was delicious! As a corporate team-building event he taught us how to make ravioli, and even gave us a custom option for the vegetarian in our group. I would definitely recommend chef Chris.


Chris was absolutely wonderful. He exceeded our expectations for our Valentine's Day dinner. This was a Christmas gift from our kids. Thank you, Chris.


Awesome all the way around. I've never down this before and it's been a wonderful experience. Thank you Chris. Sorry about my wife bugging you in the kitchen!


Wonderful experience, will absolutely do this again.


My family had a great pizza night with Chef Chris. Chef brought everything we needed, was very interactive, and helped us make amazing pizzas (and other courses). Highly recommend.


Chris was great and provided a fun evening making sushi with my daughter!


Chef Chris was very professional, friendly and guided us through an amazing meal. We will definitely be booking future classes.


Incredible evening and absolutely the best! We will definitely have another class soon.


He was absolutely amazing! We will definitely be doing this again!


Chris was awesome! The dinner was superb & he was delightful. I would highly recommend! We tipped in cash


Chef Chris and his team were great. They showed up a little early to get set up and prepared. They were very kind to everyone but also focused on their craft. The food was amazing, everyone truly enjoyed the flavors and presentation. They cleaned up nicely and were out of there in no time at all. I would definitely recommend.


Chef Chris was very patient and happy to answer any questions. He explained everything thoroughly and gave me a lot of tips and tricks throughout the process. The meal was absolutely incredible and one of the best I've ever had. He made it an awesome experience and would 10/10 recommended Chef Chris!


Loved the cooking class with Chef Chris. He was very informative, patient and most importantly the food was delicious! 10/10.


Wonderful Chef and menu!!! Will be doing this again.


Everything was on point, delicious, and very timely! My husband and I enjoyed such a wonderful evening, with great food prepared by a great chef. Thank you Chris for making our weekend extra special!


Chef Chris was amazing! The food was delicious, we learned so much, and the poached plums on the baguette for dessert were to die for l!!'


Chris served us a wonderful meal. Everything was prepared expertly. Really loved the menu. And he was a great host the entire evening. I'd recommend Chris whole heartedly. Patrick Fitzsimmons


Great time with Chef Chris!


Chef Chris was amazing all around! He was prompt, informative, had a great sense of humor and made us feel really comfortable about the entire experience.. we will definitely be enlisting his services again soon!


He was on time, friendly, and the food was amazing. It was a interactive experience that my girlfriend and I really enjoyed.


The experience was on another level. The chef walks you through the process while ensuring you have the best experience. Each entree was prepared simple and with your everyday in the pantry items. I highly recommend and will see him again in the near months.


Cozymeal.com is the best! Look up Chef Chris! My husband and I celebrated 22 years as a couple with surf and turf steak and shrimp, tangerine pear and blue cheese salad, wonderful creamy potato soup, and biscuits cooked to perfection topped with strawberries and whipped cream. They offer lots of classes!


Chris exceeded all expectations when doing our 4-course dinner for two for our anniversary. All of the dishes were excellent and had great presentation. He also did a great job of answering cooking questions along the way. We would highly recommend him and plan to use him in the future.


Chef Chris taught us some valuable cooking tips and prepared a delicious meal in the process! He accommodated our dietary restrictions with ease and ensured we had a great experience. Looking forward to another meal with Chef Chris.


The experience with Chris was outstanding! he is an incredible Chef!


We loved Chef Chris' sushi making class! The knowledge and wisdom of his craft is on full display as he teaches the art! Chef Chris is such a wonderful and friendly instructor as he creates an environment that is personable and informative throughout the class, making it entertaining and relaxing, allowing us to enjoy it to the fullest! The food was fantastic, and the class was excellent, and it gave us an experience to remember! I look forward to using Chef Chris again!


Chef Chris was extremely professional and such a wonderful addition to our celebration night! Everything was so delicious and I would absolutely hire him and his assistant, Elizabeth, again. They were such an amazon team! Thank you again to the both of them!


Delicious.


Excellent dinner, great conversation, joy all around!!!


Chris provided us with an excellent cooking class experience! It was fun, instructional and delicious! We hope to try more classes in the future!


We had the best experience with Chef Chris. We hired him to cook brunch for my fiance's 30th birthday. He was on time, professional, and made great company during the time he was at our house. But the best part was the food!! Everything he made was delicious. The meal was even more enjoyable than what we could have gotten in a restaurant for the same money. We would ask Chef Chris to cook for us again without a doubt. Thank you Chef Chris!


We had Chef Chris over to demonstrate his Seasonal Surf and Turf Menu. It was a fun experience. Chef Chris is soft spoken and kind. I enjoyed hearing about his background. His teaching style is easy going. We had a great time and will look for more classes with Cozymeal!


We picked a meal that was actually too basic for our group. Chef was pleasant and friendly. Wasn't too fond of potato soup, lacked texture and seasoning. Liked using leak tops as garnish.


Amazing! Chef Chris was extremely professional and courteous. He demonstrated each step and also gave us plenty of hands-on experience with each course. The food was absolutely delicious! We will definitely use him again.


Really enjoyed the meal


The "Stunning Seafood Spread" was fantastic! Chef Chris has a very nice "hands-on" approach to teaching — first demonstrating and then allowing us to take over. Every dish was delicious and beautifully presented. We would definitely take another class with Chef Chris!


The recipes/dishes were tasty. The broth for the mussel dish was bright and I'll be making it again. Chef Chris is soft-spoken and easy going, but also light on instruction and preparation.


Chef Chris' culinary skills are amazing and he turns the simplest recipes into pure heaven for your mouth. I absolutely enjoyed his teachings and personality, definitely skilled in his craft!
$ 85 Per person
all-inclusive: 2.5-hour class, 4-course meal and taxes.
---
Can be used for any experience or cookware
Meet your chef
---
Chef Chris has been busy working as a sous chef, head chef, and head baker in many restaurant kitchens over the past decade, and now, he is sharing his experiences and passion for all things food in an array of incredible cooking classes. Chef Chris creates an inviting and nonjudgemental atmosphere brimming with culinary wisdom that will empower you to cook at home and feel more confident in your kitchen.
Other Cooking Class Experiences you may like
Flexible booking: Cancel or reschedule this event's reservation for free up to 48 hours before the event.
This experience is not refundable as it includes a meal kit.
Chef Chris will travel to guests within Dallas for this experience.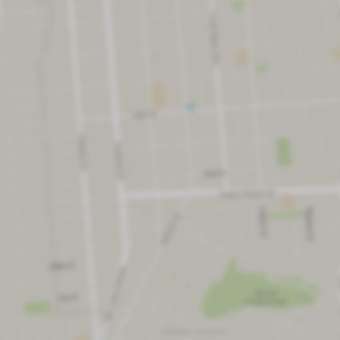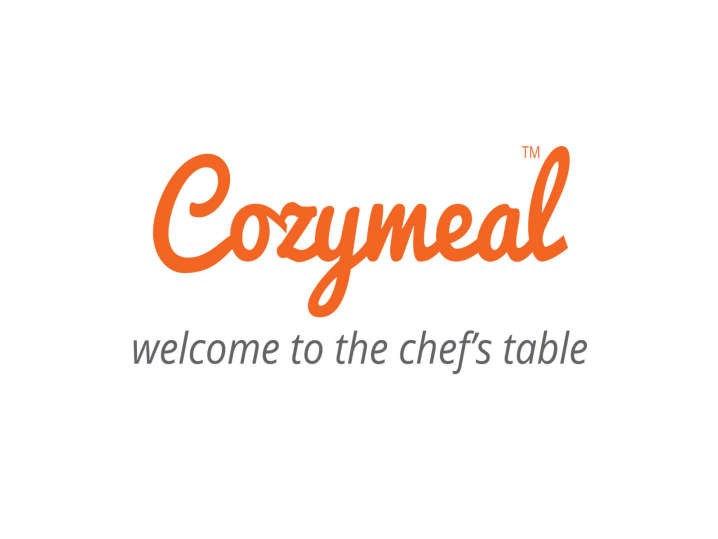 This website uses cookies to enhance user experience and to analyze performance and traffic on our website.
We also share information about your use of our site with our social media, advertising and analytics partners.
This website uses cookies to enhance user experience and to analyze performance and traffic on our website. We also share information about your use of our site with our social media, advertising and analytics partners.
Accept