Cooking Class - Secrets to Searing Seafood
Cooking Class - Secrets to Searing Seafood
37 reviews
37 reviews
There is nothing quite as deliciously wonderful as a dinner that showcases perfectly seared seafood.
In this hands-on class with Chef Honor Star, you will learn how to get the perfect gentle sear on a thick cut of fish and then finish in fish the oven with a Mediterranean style sauce.

Chef Honor Star will teach you the secrets to perfectly sear a fresh catch of the day boasting a crispy crust on one side with just barely done meat in the middle. From there, you will move onto learning how to sear perfect scallops to get a golden brown crust and a buttery center to rival any swanky seafood restaurant.

Guests are welcome to provide wine and beer to enjoy during the class.
Seared Catch of the Day
With fresh market fish, fruit relish, lime, basil, onion and cilantro
Oven Baked Fish
With Mediterranean sauce, cherry tomatoes, zucchini, olives and shallot
Seared Scallops
With a smoked jalapeño-sweet pea purée, and tri-colored tomato garnish
Mexican Street Corn
With lime, cilantro, cumin, mayonnaise and cotija cheese
Raspberry Mousse
With ladyfinger cookies and whipped cream
Most dietary restrictions can be accommodated if noted prior to the event. Please mention this in the message field when you submit your booking request as adjustments to recipes cannot be made during class.
Minimum Guests

2

Maximum Guests

6

Meal Courses

5

Event Duration

3 hours

Labels

Couples, Fun, Gourmet, Pescatarian
Reviews guests left for this experience


My favorite cooking experience. I left with better skills and a greater appreciation for cooking.


Chef Honor Star is a great host and provided exactly what we were looking for in learning how to make delicious fish. She is passionate about what she does and is an excellent chef.


Had a great time at chef honor's house. The food is amazing and she taught us some tricks. Highly recommend!


Great experience! Chef Honor welcomes you into her lovely home and makes you feel welcome from the start. My wife and I learned so much in just a short amount of time. There was tons of food and it was all amazing. We have taken other group classes at Sur La Table but this is so much better. We can't wait to go back. Would recommend to anyone.


Chef Honor was great. Very knowledgeable and fun.


My girlfriend and I had an absolute blast with Chef Honor and her seafood class! She is very personable and makes the class fun. Highly recommended!


We had a greater time! Honor new exactly what she was doing while making it a fun laid back time.


What a fun date night! Fun atmosphere, great food and a fun hostess! We shared cooking tips and laughs galore. Can't wait for the next class!


Opened the door to us as we were walking in which made us feel like home (house was beautiful). Chef Honor is very high energy, fun and joyful. Food was amazing! We are not fans of the scallops and loved it. She was also very sweet to change the menu a little for us to accommodate for what we wanted because we were the only ones there. We booked last minute and she still had the class for us. Overall, great night!


We had an incredible evening with Chef Honor! We had two types of fish, scallops, risotto, and the easiest but most impressive dessert! The food was spectacular and we learned things that we can't wait to use in our own kitchen! My husband and I enjoy a special date night once a month and this goes down as one of my very favorites! We can't wait to go back and bring friends. If you are in the Dallas area, take note and when you see her classes on Cozymeal BOOK THEM!! We will definitely be back as soon as we can.


Great food, easy to follow instructions, and a fantastic experience! Chef Honor Star is funny, charming and immediately made us feel welcome in her kitchen. If you are looking for a fun date night idea with awesome food, do not hesitate.
Reviews guests left for other experiences with Chef Honor Star


Honor was a fantastic host and chef! The class was fun and engaging from start to finish and we felt like we were cooking in a friend's kitchen. The food was absolutely wonderful, and Honor was great at organizing everything so nobody was ever idle. The European Surf and Turf class is a fantastic value for the price and we would love to cook with Honor again!


My wife and I had a great time with Chef Honor. She is really fun. The class was really laid back and we had a lot of laughs. Her home kitchen is a great venue and is well suited for this type of class. Great Experience!


My husband and I attended Chef Honor's class in February 7. We had a great time. She was very informative. We not only tasted great food, but learned helpful a techniques as well! We look forward to taking her classes in the future.


Great class for a date.Chef Star was very welcoming into her home and we learned a lot.I tried some new things I've never had.It was really cool.


Chef Honor provided such an incredible experience for us all! She shared a wealth of knowledge and tips, i shall carry forward, along with a meal with recipes i will surely make again. The meal was simply amazing. I would highly recommend her and will be taking future classes with her.


My husband and I thoroughly enjoyed our dinner/ cooking class with Honor Star. She made everything look so easy, and it was a joy to cook with a passionate teacher, chef and host! The environment was really cozy and festive as well- which was great for being around the holidays. We couldn't have been in better hands and we highly recommend her for catering, chef classes and anything food!! Thank you for opening your home to us, Honor!


Chef Honor was the absolute BEST!!!! I took some top clients to her home kitchen and, never having experiencing CozyMeal, I was nervous about concept of CozyMeal. Chef Honor exceeded all of my expectations. The clients were blown away by atmosphere, Chef's menu, and her humor. She was amazing. Will recommend 100x over again!!!


Chef Honor Star was AMAZING! We had a wonderful time taking this class. She was a great teacher. We will definitely be taking another class with her and bringing our family with us. The food was delicious and we learned so many new things. We were celebrating my husbands 50th Birthday and she made it so special for him! Thank you Chef Honor Star for such a lovely experience!


Chef Star was AMAZING. Not only delicious food, but an incredibly entertaining host. Knowledgeable, but relatable, and just an overall incredible experience. We can't wait to do another event with her! Great value. This class is a MUST.


So much fun. Would do it again in a heartbeat.


My wife and I celebrated her birthday with Chef Honor Star and it was a fantastic evening. She was very entertaining and the food was fantastic . We've never done anything like this before and I chose her because of the good reviews. Also, her home was beautiful and the perfect location. Will definitely be booking another with her soon. Side note: we went with my brother-in-law and sister-in-law which made it more fun. Highly recommend going with another couple or two you already know. Not specific to the chef, just makes things more fun.


She was excellent!


she was friendly and experimental


Loved the class ! It was fun, food was wonderful, learned so much. I will be making all the dishes at home. We will definitely take another class from Chef Honor Star. Thank you for opening your beautiful home and giving us an evening to remember.


Had an absolutely fantastic time, learned how to make 5 fabulous dishes that tasted awesome. Chef Honor made the class really fun and made us all very comfortable. You have to take this class and I can't wait for her next class.


The food was delicious ! I highly recommend doing a cooking class with Chef Star. She is amazing!


Wonderful class filled with jokes, awesome accents, and lots of fun! We truly enjoyed the intimate setting and the opportunity to work with interesting individuals; lots cool information, insights, and lots of laughter. What else can you ask for?


So much fun! Chef Honor made our first cooking class experience so easy to follow and we're excited to make these dishes again. Such good flavor and personality in her food and her class.


Chef Honor was awesome! She is savvy, cool, fun, and a great teacher! The class was awesome! Cozy environment! You will love this class. The beef wellingtons melt in your mouth. All the food we cooked turned out superb! Ready for the next class! Thank you Chef Star!


My wife and I had an amazing time cooking with Chef Honor! The session was relaxing, fun and filled with great foods! If you want a Chef who is entertaining and informative, this is your lady! Thanks for the laughs and great food, we felt right at home!
Reviews Chef Honor Star received outside of Cozymeal


We have enjoyed Honor's meals at many beautiful gatherings and dinners over the years. Always impressive, creative and perfectly prepared. Honor's cooking class is next level for any age. As a chef, she not only knows her stuff but her engaging and fun personality make her classes special. Honor is a very talented Chef .. our family will refer her to others every time!!


Honors cooking class was so much fun! She is great at explaining things and demonstrating tips and tricks. I have recreated the recipes on several occasions and am always proud to whip up the chocolate soufflés I learned how to make in her class. She's got a great sense of humor and I am looking forward to taking another class soon!


I think Honor's cooking class was useful, realistic & delicious. The variety of items we cooked amazed me and I will never forget how to correctly chop a large onion thanks to her! I highly recommend Honor as a chef and/or as an instructor. I can't wait to hire her for a fancy dinner party!!


Enjoyed everything from start to finish! The experience was very professional, educational and super fun! I plan to sign up again very soon! Highly recommend...


Honor was interactive, informative, and fun. She got all of us involved in the meal preparation. The chocolate soufflé was a great ending!


I thoroughly enjoyed the cooking class I took from Honor. Not only did I learn a lot, I also had a great time from beginning to end. She selected delicious recipes, demonstrated key techniques and walked us through important steps for each recipe, which I really appreciated because it made it easier for me to replicate back home. Honor is funny and passionate about cooking and I look forward to the next chance I get to take a class from her.
Other Cooking Class Experiences you may like
Can be used for any experience or cookware
Meet your chef
---
Chef Honor Star is the owner and head chef of a catering company with a focus on creating opulent and gourmet meals boasting presentations that make them almost too pretty to eat. Now, Chef Honor Star is offering even more incredible culinary experiences in a variety of cooking classes that emphasize the honing of skills and techniques that translate across all types of cuisines and build confidence in the kitchen.
Chef Honor Star will travel to guests within Dallas for this experience.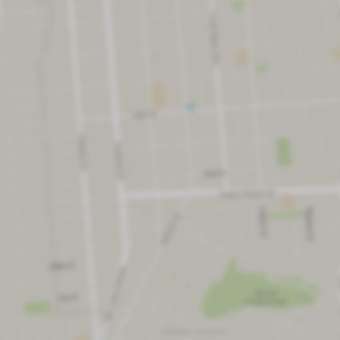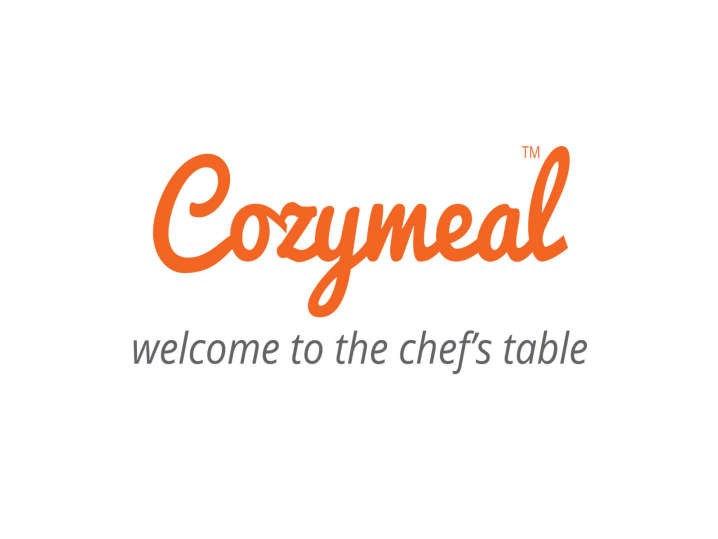 This website uses cookies to enhance user experience and to analyze performance and traffic on our website.
We also share information about your use of our site with our social media, advertising and analytics partners.
This website uses cookies to enhance user experience and to analyze performance and traffic on our website. We also share information about your use of our site with our social media, advertising and analytics partners.
Accept