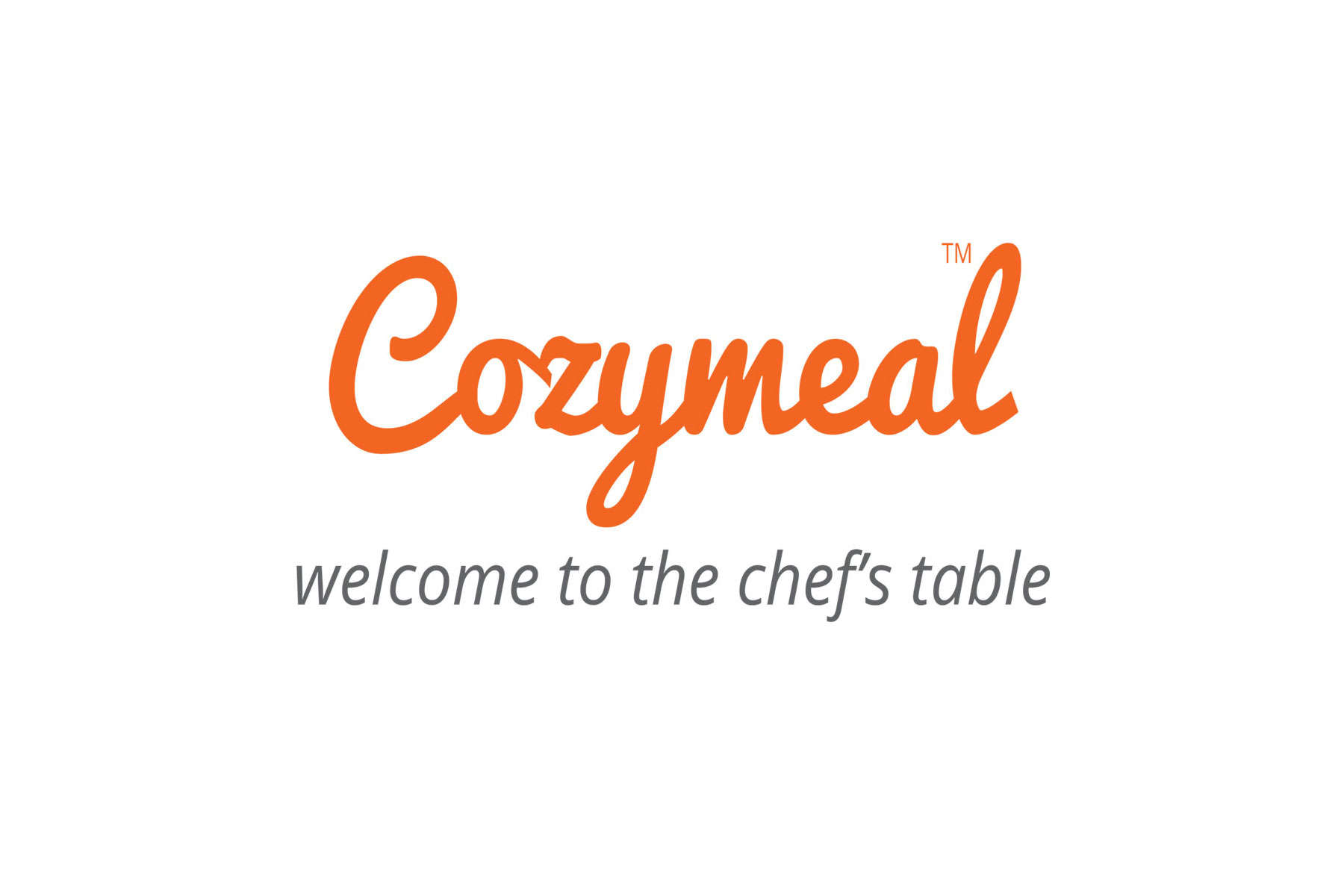 Chef John has traveled to 32 countries in his search for culinary perfection, and is a knowledgable caterer with more than nine years in the business in the UK and Ireland. A runner up in the 1999 Toque d'Or culinary competition in London, Chef John has been featured in The Sun newspaper and Restaurant Australia magazine, and he once cooked for Prince Charles at the opening of a new museum!
See more
Cooking Classes WITH Chef John
Chef John's Overall Rating
Based on 37 reviews
Cozymeal guest reviews for this experience

05/20/23
The food was delicious and the experience was super fun. I had no idea you could instruct that many people all at once. Thank you for a very entertaining Friday night and unique experience for my friend's birthday ?
05/20/23

05/13/23
Learned a bunch, Chef John was really awesome. Food was all fantastic. We had a great time and would definitely do another!
05/13/23

03/24/23
Chef John made an extremely comfortable experience for my girlfriend and I, as we are just amateur cooks. Food was amazing, 5 gold stars!
03/24/23

03/19/23
What a great experience! We have now participated in two cooking classes, Spanish Tapas and Paris Bistro, and both were thoroughly enjoyable. Chef John leads the evening in a way that is both educational and fun, offering tips that go beyond the meal you are creating, and we've left both classes feeling inspired. We liked our first night so much we invited friends along to the second and we highly recommend this experience with Chef John!
03/19/23

01/12/23
Fun night out, great food!
01/12/23

11/21/22
My husband and I really enjoyed the class! It was so cool to learn what delicious food you can make out of your kitchen supply. Chef John did a great job teaching us and made it fun for us as well.
11/21/22

09/24/22
The class was super fun! John is a great teacher, very engaging, knowledgeable and entraining. He gave useful tips and the food we cooked was delicious. Amazing experience! Totally worthy
09/24/22

07/30/22
Most delightful experience! First time and absolutely not the last for this amazing insight in the world of culinary refinement. Chef is amazingly knowledgeable and shares life and worldly experiences from one delicious course to the next. Well done!
07/30/22

07/04/22
Excellent experience!! It was lovely to meet Chef John and learn how to cook such delicious plates!
07/04/22

03/28/22
We really enjoyed our experience! We liked how he explained every step and the purpose behind the process. Overall, Chef John is very knowledgeable and able to teach those with varying cooking backgrounds. It was so fun and entertaining and, most of all, incredibly delicious! Thank you!
03/28/22

03/26/22
Had a really good time and learned to make mussels and souffle for the first time! Looking forward to the tapas class :)
03/26/22

03/12/22
Great learning experience! Food was fantastic, and the depth of knowledge was there between traditional and contemporary dishes.
03/12/22

02/06/22
Very fun and tasty. Simple easy to cook meals and very delicious. Highly recommend.
02/06/22

12/10/21
Such a fun night cooking with Chef John. The menu was a perfect selection of Paris Bistro favorites and I can't wait to cook them again at home. Really looking forward to our next class
12/10/21

12/06/21
Good times...
12/06/21

11/22/21
Great class. Lots of fun. Chef John was a great host and teacher. All our food was delicious :)
11/22/21

11/13/21
Hi Chef John, we really enjoyed enjoyed your class. You made it extremely fun and entertaining. It was a perfect blend of learning to cook and enjoy some chef prepared items. Thankful we didn't have to wait until the very end to eat. Also, the dining area was also cute. Thanks again for the very enjoyable evening!
11/13/21

11/13/21
Wonderful experience! Would definitely book this chef again. Very professional and great with explaining techniques and giving tips on ingredients and kitchen tools. The food was DELICIOUS.
11/13/21

10/18/21
We had Chef John over at our house for a private cooking class for 6 people for a birthday celebration. He was really entertaining and shared his experiences from travelling around the world as well as cool cooking hacks/tips/tricks. Everyone had an amazing time as it was a very interactive and engaging. Though we cooked up a storm in the kitchen, we all really enjoyed the delicious 5-course Thai food menu. Thank you Chef!
10/18/21

09/13/20
Great experience and flavourful food! It was a fun evening! Thanks Chef John!
09/13/20

02/23/20
Fun, educational, delicious!
02/23/20

02/23/20
Hands on and demonstration in an inviting atmosphere.Loved the flavours, kitchen tips and entertaining stories!
02/23/20

02/17/20
Awesome experience, delicious food, and knowledgeable chef! I would highly recommend this to anyone looking for a fun night.
02/17/20

02/12/20
The meals Chef John prepared for us did not only rejuvenate our taste buds, but also satisfied us throughout the following days as we reveled in the joyous experience that is cooking with such a well-travelled and storied chef. His experience shines through in how easily he offers teachable moments and includes everyone in the cooking process. It was an absolute delight having him in our home and we would happily do it again. Thank you chef!
02/12/20

02/01/20
Great experience. Cozy intimate setting. Lots of fun. Tasty food.
02/01/20

02/01/20
Great way to spend an evening, great company, great food, informative and interactive session. Thanks so much for sharing your passion for cooking, the tricks and tools of the trade and the terrific stories. Well done, well done, well done! Cheers, Shannon and Lori
02/01/20

01/26/20
Chef John's "Wonders of Asian Street Food" class was fantastic! His passion for cooking is contagious and he had everyone smiling the entire evening. We learned so much about different cooking techniques, tricks for the average home-chef, and the best places to find ingredients. I highly recommend taking a class with Chef John!
01/26/20

01/26/20
We had an absolutely fantastic time. Chef John was a great teacher - we learned some new kitchen tricks that we didn't know before, and a host of delicious recipes. I very much liked the hands-on experience, with the whole group working together to make our meals. Sitting down at the end of the night to all eat together family style, was a great way to close out the evening. Thanks John!
01/26/20

01/19/20
We had a wonderful time with Chef John. The food was so good and we will definitely be making some of the recipes at home! He did a great job of keeping the night fun, explaining what he was doing and best places to find the less common ingredients and overall entertaining us with interesting stories about food around the world. We would highly recommend his class to anyone looking for a night of good food and fun.
01/19/20

01/12/20
Lots of fun and great cooking techniques
01/12/20

12/16/19
Chef John's cooking class, Wonders of Asian Street Food, was a wonderful and inviting experience presented with many fascinating and engaging layers. Chef John brings to the table a long list of personal talent and a wide variety of food experience from being a professional chef, cooking class instructor, restaurant owner to extensive travel and culinary interest in Asia to intense passion in all things to do with food culture, sources, nutrition, preparation and presentation (his library has over 400 books on cooking from a multitude of cultures)! Chef was thoroughly prepared for each of the meal courses in introducing an amateur foodie to the basics of selection, preparation (who knew turmeric was a root!) to the advanced concepts cooking temperatures, how spices, herbs and citrus are combined to produce the unique and varied flavours of Asia to the subtleties of acquiring ingredients and options within each dish. The class is intensely interesting, engaging, fast paced and delicious! Top all that off with Chef John's warm, inviting and encouraging style of teaching and sharing extensive knowledge of all things food, resulted in a personal growth, educationally rich and satiated experience! Thanks Chef John!
12/16/19

10/23/19
This has been a fantastic evening! Working with Chef John to create an amazing multi course meal that we all shared was fun and educational. I've learned several new tricks in the kitchen and I'm confident that now I can recreate the same dining experience at home. Chef John and his wife were also very entertaining, sharing stories of their travels and food experiences. We participated in the "Paris Bistro Classics" cooking class. I got to work one-on-one with Chef John to create mussels with bacon and white wine, cheese souffle with greens and bread and the main course, a beef and vegetable slow cooked stew with red wine, a truly French evening. We wrapped it up by making caramelized Hazelnuts, that Chef John paired with ice cream and chocolate cake of his own making. I highly recommend this experience to couples that wish to enrich their home cooking skills and spend a magical evening out.
10/23/19

09/09/19
Chef John is an incredibly talented and skilled chef. His space is elegant and comfortable; a real delight to have spent time learning how to make these dishes. I really felt welcome and at home. He is such a skilled teacher. He was easy to follow with his instruction, explained the origins of these dishes, and had us laughing along the way. He really was awesome!
09/09/19
Guest reviews for Chef John

09/11/19
John was great I learned a lot and will incorporate all the new skills I learned thank you I had a lot of fun
09/11/19

09/11/19
Excellent fish cookery Class was beyond amazing very fun time and relaxed it was beyond wonderful!
09/11/19

09/11/19
Learned about fish cookery an amazing experience great teaching john is very personable
09/11/19

09/11/19
It was a gift an amazing gift John is an amazing teacher!
09/11/19
These are the precautions your
Chef
will be taking for your experience:

chef

Will Be Wearing a Mask (Upon Request)
Requires Proof of Vaccine
Social Distancing Friendly
We use cookies to offer you a better browsing experience, analyze site traffic and personalize content. If you continue to use this site, you consent to our use of cookies Accept