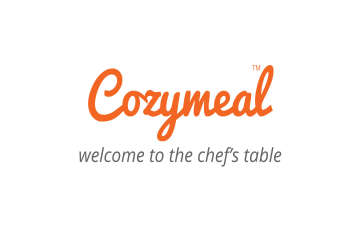 Chef Najib
Verified chef
Food safety certified
(8 reviews)
Chef Najib played a pivotal role in opening one of El Jedida, Morocco's premiere luxury resorts in 2008. He also formerly worked as a head chef in food production for an international company. While doing that work, Chef Najib also worked on TV shows and photo shoots, helping with food presentation and giving culinary trainings to employees. Additionally, he cooked for more than 5,600 people at the 2015 Dubai Jazz Festival.
Cozymeal guest reviews for this experience


Chef Najib was a very personable guy and the food was great! He'll tailor the instruction to the audience, so you can be as be as involved in the process as you want to be. Be sure to allow for a bit more time than the noted 2 hours, as our experience was more like 3 hours, but that is because he was explaining the process to us as we went. Extra note: the soup in the Italian dish was SO GOOD!


Chef Najib was amazing! My daughter and I learned so much. He went above and beyond to make the experience memorable and educational for us. I would highly recommend his cooking class to anyone. He shared his tips and tricks with us on how to create a wonderful meal and elevate your cooking skills. He brings such passion to his class and it shows in the care he takes to share his love and experience of cooking. He took the time to answer all of our questions and we had an amazing meal at the end of the experience. This was hands down the best cooking class I have ever taken!!


Chef Najib came prepared with the needed equipment and ingredients. He was knowledgeable and kind. He left the kitchen clean and tidy. Chef Najib was able to include us in parts of the food prep processes and explained everything he would do. The food was delicious and there was lots of leftovers. Chef Najib is well worth it, although be prepared that the class may run longer than advertised (listed as 2.5 hours but lasted for 4 hours - just something to be aware of).