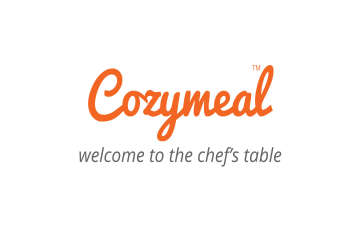 Chef Manjula
Verified chef
(3 reviews)
Over the past 15 years, Chef Manjula has built a career as an esteemed pastry and dessert chef in the hospitality industry. He's held positions in pastry kitchens in Sri Lanka and Dubai, UAE. His expertise includes curating gourmet dessert menus filled with artful confections. His inventions delight diners with a taste for sweet things. Chef Manjula brings his love of food and his passion for cooking to every class he teaches.
Cozymeal guest reviews for this experience


Chef Manjula is a talented pastry chef. His presentation will surely impress you! His experience covers many different culinary environments from hotels, restaurants and catering. In addition to his skills, his friendly personality is warm and welcoming.
Guest reviews for Chef Manjula


Chef Manju's food is lovely - stylish, elegant, tasty, and very skillfully prepared. We are his greatest fans. Could not recommend highly enough. Was professional and on point through the entire process. Highly communicative and flexible with the menu. A delight to have in our home and the food was DELICIOUS. We will hire again. Excitement and anticipation is something that is rare these days but that's what I feel when I'm about to be treated to a meal cooked by Manju. Having first experienced his cuisine at Wafi I was thrilled to learn of his new company and first in the queue to try.Chef Manju's menu combinations are always enticing and his presentation is exceptional. No challenge is hard for Manju however and I am already planning my next event with friends to sample his 2022 menus! Absolutely outstanding! From help with menu selection through the very end of our dinner party Manju was a pleasure to work with. Very professional, outstanding food, creative menu – he was great. I'll definitely use him for our next event. Chef Manju and his team were fabulous. Food was excellent and service outstanding. They also left the place spotless. Highly recommend!


May I would like to share my experience with Chef Manjula. His Foods and Pastries really amazing in my rate his food NO 1 with 5 ***** its lovely, delicious, and attractive because he making it with love. Nice plating with his own way and full of hygienic. Highly Recommending him to Foodies.