Cooking Class - Fresh Italian Seafood Feast
Cooking Class - Fresh Italian Seafood Feast
48 reviews
48 reviews
COVID-19 protocols this chef will implement are:

Chef Wearing a Mask (Upon Request)
Learn how to prepare a seafood feast in this Italian cooking class with Chef Joseph.
If you love seafood and Italian fare, you won't want to pass up this hands-on cooking class with Chef Joseph where he teaches you how to prepare two traditional shellfish dishes inspired by the flavors of Italy.

Start with mussels and tomatoes cooked with white wine, garlic and herbs. Then, prepare a decadent entrée of fresh spaghetti with clams, fresh parsley, garlic and white wine. After all that seafood, brighten your palate with homemade mascarpone mousse topped with fresh fruit and Italian-style biscotti.

Guests are welcome to bring wine and beer to enjoy during the class.
Cozze alla Marinara
With fresh mussels, tomatoes, white wine, parsley and garlic
Spaghetti Alle Vongole
With fresh pasta, clams, white wine, garlic, parsley and extra virgin olive oil
Mascarpone Mousse
With seasonal fruit and biscotti
Most dietary restrictions can be accommodated if noted prior to the event. Please mention this in the message field when you submit your booking request as adjustments to recipes cannot be made during class.
Minimum Guests

2

Maximum Guests

8

Meal Courses

3

Event Duration

3 hours

Labels

Date Night, Gourmet, Italian, Pasta Making, Pescatarian
Reviews guests left for other experiences with Chef Joseph


This was an amazing class


Great experience. We really enjoyed the class and the pasta turned out amazing. Definitely recommend the class.


He was knowledgeable but it seemed rushed and not enough info ahead of time to be sure to have the right ingredients and tools.


Great class! Chef Joseph was clear and easy to follow, showing us each step of the recipe and explaining why things are done in a certain manner. He was very relatable, and responded to every question asked. Finished product was delicious! We will be making his fresh pasta again and again! Thank you!


So much fun!


Really enjoyed our class with Chef Joseph! Highly recommended!


A very fun night; we had a great experience and loved making our own pasta. Chef Joseph was very patient with the attendees and really knows his stuff! Thanks Chef for a great evening!


Excellent experience from home


Joseph was very knowledgeable and explained with easy how to go step by step. Engaged us at all times and answered our questions perfectly. I loved this class and the recipe, such a great experience!


Anne Zacharia
03 Feb 2022
Chef Joseph is a master of his art, He makes an excellent teacher in my opinion. He explain every detail clearly and precisely anticipating the mistakes amateur cooks can make. Hope he gives us some more cooking demonstrations.


Anna Kuianova
02 Feb 2022
Great class! Highly recommend!


Chef Joseph was great! He didn't go too quickly nor too slowly. He also stopped and asked several times if anyone had questions along the way. We learned a lot and had fun. I was relieved that he made the handmade pasta with a rolling pin instead of the pasta machine, since I opted not to purchase one.


We had a great time thank you.


It was a great class, amazingly delish food!


We had such a good time! Chef Joseph moved quickly, but made sure we were all on the same page, and the food was SO good! Very pleased with the class.


Excellent session


This was a terrific first online cooking class experience! We gifted the class to our son and his girlfriend and (selfishly) got to join them. All of us were impressed with Chef Joseph's expertise and enjoyed his 'move it right along' professional delivery. His instructions were very clear, and his additional tips were very useful. Note: Chef Joseph's recipe makes 3 servings. For 4 people (with leftovers), we basically doubled his recipe. We used 4 c. Semolina flour, 8 eggs, 4 Tbls. olive oil, 1 medium onion, 3 garlic cloves, 2-12oz. tubs of cherry tomatoes, ½ bunch parsley, zest of one lemon, 3 c. ½ & ½ (instead of heavy cream), ½ c. white wine, and 2- 4oz. packs of smoked salmon. It was scrumptious! We compared notes and all of us agreed that it was a fun learning experience and a great way to spend time together. We're looking forward to another class soon!


Such a fun experience! My husband and I really enjoyed this. Chef Joseph made the recipe easy to follow and was available to answer questions as we worked on the dough. The meal was wonderful and delicious. We've never made homemade noodles/sauce before, and it was delish!


We learned some very good tips with this class, Chef Joseph's instructions were very detailed and easy to follow, he went at a good pace. He also interacted really well with all participants and the end result was indeed very tasty…my daughter and I were super impressed and are looking forward to trying more classes!


Chef Joseph provided some great tips on getting good pasta and a nice overview of the Italian origin of the pesto we made. Our meal was delicious! I suggest supplementing the ingredient list with a salad or other greens. (I understand there's no time to make that in the allotted time, but it could be recommended to make before the class starts.)


Awesome class. I took this with course with my 13yo and we had such a great time -- and were both covered in flour by the time we enjoyed our meal. The pasta dough creation moved a bit fast for us (I am an absolute novice and we needed more input on how to fix our pasta dough) which is what drove four vs. five stars, but otherwise loved the class. Pasta sauce and pasta ingredients were simple and in large part superhealthy (olive oil, fresh basil, almonds, garlic, tomatoes, etc.). I also learned why you cook fresh pasta in salted water (it absorbs the salt while cooking, so don't add salt to dough), how NOT to clean an antique pasta maker (no soap and water as interior is not stainless!), and a very cool technique for hand cutting tagliatelle (gently layer the pasta in segments - don't press, or it won't separate in water). Chef Joseph is fantastic answering questions -- accommodative, interactive, and knowledgeable. Loved his personal history and connection to the meal with his Italian heritage. Look forward to our next class with Chef Joseph!


Thanks so much! Great instruction walking us through the steps.


Very good at explaining what we were doing and why


Fun class! Good tips even for experienced cooks.


Chef Joseph was amazing and my wife and I thoroughly enjoyed our experience!


Chef Joseph is super knowledgeable and inviting. We came in knowing nothing about pasta, and left having made delicious fresh pasta of our own. We also learned a valuable lesson to open boxes of 35% whipping cream very carefully! All in all a great experience, I highly recommend.


Great experience!


Very easy to follow. Taste was excellent. We will make this again. Loved the tips. Our dough was perfect. Good ideas about the knife tip protection with wine cork and sealer rings for cutting board stability.


Very easy to follow. Taste was excellent. We will make this again. Loved the tips. Our dough was perfect. Good ideas about the knife tip protection with wine cork and sealer rings for cutting board stability.


Not enough time given, and no indication that we should have ingredients prepped and ready to go as soon as we hit the zoom start button. I was consistently 10 steps behind, and by the time the chef had plated I was just starting to roll out my pasta. Also a little unfair to use a pasta maker for the ravioli when majority of us were struggling to roll out pasta by hand. Chef obviously knew what he was doing, but I don't think the given time is enough to properly teach people how to make ravioli. I felt like I was on an episode of "Speed Chef."


Fast paced but great end result


Really good class. Some great tips for cooking pasta.


Brittany McCabe
25 Feb 2021
We had a great experience!


Chef was very patient and helpful in the class


Thanks for our great first CozyMeal experience. Picked up several great tips and learned that making ravioli and pasta is MUCH easier than I expected it would be.


Chef was really knowledgeable and very helpful when we inevitably messed up!


We loved it! We appreciated how patient and accomplish Chef Joseph was during our class. We'd definitely take another class from him.


Chef Joseph was great and the meal was delicious! We had a great and would recommend.


Great chef, very knowledgeable and knew how to adjust the class based on individual needs


We booked a Private In-Home cooking experience class (Pasta from Southern Italy) with Chef Joseph for myself and my son, and enjoyed every single bit of it. To start with, wanted to thank Chef Joseph for being extra flexible and accommodating - due to different circumstances we managed to change the format, date and time of our class with him, and he was very helpful. The class experience was great, we learned a lot of different tips and tricks about pasta and tiramisu. Chef Joseph is definitely very knowledgeable, but he also a great teacher, adjusting his pace to the students. Chef Joseph was also very well prepared, some ingredients had to be prepared in advance, he carefully explained how he did that. Lastly, the taste of what we prepared together was just amazing, it was definitely beyond and above our expectations ! We cook a lot at home, so will add these recipes to our book. Thanks Chef, hope to get more classes with you once the lockdown is over !


This was a wonderful culinary experience. Chef Joseph provided a relaxing and interactive atmosphere that combined his passion and knowledge of Sicilian cuisine. We loved it!! Thank you Chef Joesph!!


Chef Joseph was amazing! He gave us some great cooking tips. Such a great experience and the food was delicious! Will definitely be back for another cooking class. Highly recommend Chef Joseph.


absolutely fantastic time! Learned a lot, and got our hands on each step of the process. Highly recommend this experience!


What a wonderful evening! Chef Joseph is an absolute professional and he created an amazing evening for us. We can highly recommend him and we will keep him in mind for possible future events (personal and corporate). Everybody learned a lot and he took his time to make sure that the evening was worthwhile for everyone.


Chef Joseph was a great teacher and made every aspect of the Pasta from Southern Italy class a fun experience! He made us feel very comfortable in the kitchen and we learned so much from him. The food was delicious too and we can't wait to practice the skills we learned at home!


There is a lot to take away from your time with Chef Joseph. His traditional French cooking experience is in a class of its own. A true delight to learn from and engage with a professional Chef such as Chef Joseph. The setting is clean and modern with extremely informative conversations. This learning will be utilized in every dish you will ever make, an outstanding experience.
Reviews Chef Joseph received outside of Cozymeal


We know Chef Joseph from our time as students in cooking classes in Paris. He was assistant to the head chef in the cuisine courses in the professional cuisine training. His duties included ordering and preparing ingredients and materials for the classes as well as assisting the chef in directing the students in proper food safety, knife skills and preparing the recipes. Joseph in addition to English speaks French and Italian fluently. His command of French allowed him to communicate readily with the chefs, assistants and French students in classes. He is an excellent communicator. Joseph has family in Italy and frequently travels to Italy. From his experiences in Italy he has mastered pasta, risotto, ragu and most of the traditional Italian recipes. Joseph has a comprehensive repertoire and the ability to offer a wide variety of cuisines from French, Italian, Canadian, American and most like more that we don't know about. Joseph was not only very knowledgeable in the skills and recipes he was the kindest and most helpful of the assistants to the chef. As he watched the students he would notice if there were unsafe practices or better ways to do the tasks and would direct us to using the correct method. Students in the class felt very comfortable asking him for assistance and he was always ready to help guide us students. Joseph was very clear in his directions as he demonstrated the proper techniques. He presented the information at a pace that allowed good understanding of what information he was conveying. He was very observant and ready to demonstrate and explain what was needed for a successful outcome. Tom and Jean Patt


Joseph was an amazing chef and teacher, he was knowledgeable and was able to explain clearly what needed to be done to make great dishes. If you are looking for someone to learn from, enjoy their company, and eat great food I would highly recommend Joseph.
Other Cooking Class Experiences you may like
Can be used for any experience or cookware
Meet your chef
---
Chef Joseph is a formally trained chef with over a decade of professional culinary experience gained in culinary school, working at the Ritz Paris' cooking school, and by cooking for several well-known people, including Laurent Perrier and the Michelin family. Chef Joseph is now hosting a variety of cooking classes to share his incredible culinary knowledge and cooking techniques with you.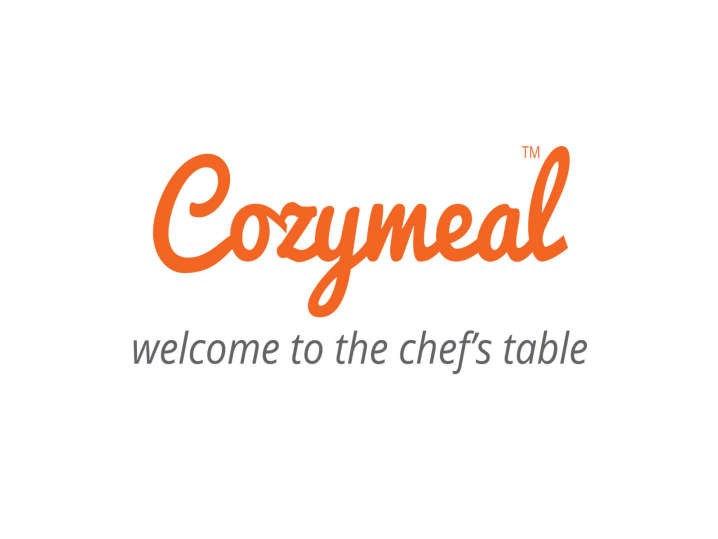 This website uses cookies to enhance user experience and to analyze performance and traffic on our website.
We also share information about your use of our site with our social media, advertising and analytics partners.
This website uses cookies to enhance user experience and to analyze performance and traffic on our website. We also share information about your use of our site with our social media, advertising and analytics partners.
Accept