Cooking Class - Wonton Workshop 101
Cooking Class - Wonton Workshop 101
40 reviews
40 reviews
COVID-19 protocols this chef will implement are:

Chef Wearing a Mask (Upon Request)

Social Distancing Friendly
Prepare three very different dishes all centered around the same ingredient: Wonton wrappers.
You'll learn just how versatile a wonton wrapper can be in this creative, interactive cooking class with Chef Alicia. She'll teach you her tips and tricks for working with wontons as you create three stellar dishes together.

First up, a pork and shrimp wonton soup, a classic with a twist. Then, you'll learn how to prepare wonton tacos with Korean chicken and an Asian pear soy glaze. Class ends on a sweet note as you make sugared wonton wrapper peach napoleons with whipped cream.

Guests are welcome to provide wine and beer to enjoy during the class.
Pork and Shrimp Wonton Soup
With scallions, garlic and oyster sauce
Korean Chicken Wonton Tacos and Coleslaw
With Asian pear soy glaze, brown sugar, green cabbage and carrot slaw
Sugared Wonton Peach Napoleons
With whipped cream, vanilla and mint
Most dietary restrictions can be accommodated if noted prior to the event. Please mention this in the message field when you submit your booking request as adjustments to recipes cannot be made during class.
Minimum Guests

2

Maximum Guests

10

Meal Courses

3

Event Duration

2.5 hours

Labels

Asian, Couples, Date Night, Fun, Gourmet
Reviews guests left for this experience


My wife and I had a great experience with chef Alicia. She made sure to make us both feel comfortable while learning a new cooking style and have fun in the process. Chef Alica's skills are great not only as a chef but also as a teacher. We are really happy with the experience. Oscar


We had so much fun during our cooking class! Chef Alicia is engaging and very knowledgeable. Perfect balance of instruction and hands-on work. The food was absolutely delicious! Would definitely recommend and book again!


Had a great time and Alicia made it easy to relax and have fun! It was all really delish and we walked away with some fun tips and tricks.


This cooking class was awesome! Chef Alicia was patient, helpful and fun. The wontons were great and it was something different. Would definitely recommend!


Our cooking class with Alicia was a TREAT! Besides the delicious food, Alicia was very attentive and responsive to our ability level and encouraged us to step outside our cooking comfort zone. We definitely did not end the night hungry. I wish we knew earlier that we could freeze portions before cooking them so that the quantity of each course was more balanced (PLENTY of yummy wonton soup compared to main and dessert portions), but other than that it was such a wonderful evening! We definitely plan to have another Cozymeal night in the future :)


Had a great time with Alicia at our dumpling night. We were a group of 4 adults at our home and Alicia looked after a great meal. Communication was excellent and all went very smoothly. Alicia was friendly, helpful, knowledgeable and, importantly for us, a great host / chef who really engaged in our evening. We all participated in the cooking over the three courses with some great guidance provided by Alicia. Would recommend Alicia to others looking for a similar experience. Well worth it.


Our cooking class experience with Alicia was excellent! She was full of energy and very fun to talk to. She explained all the ingredients well and catered to our tastes. The meal turned out to be delicious. We went a bit overtime but it didn't matter because we had so much fun chatting and vibing. Alicia happily cleaned all the dishes and left our kitchen better than it was before. Would highly recommend it to others.


On an already special day, we were so fortunate to spend our evening with Alicia. Neither of us had ever done a cooking class before, never mind one in our own home. On top of being helpful, knowledgeable and adept at teaching, Alicia was incredibly fun to be around and made us feel like we were a part of the process. All in all – amazing food and unforgettable experience.


Chef Alicia was incredible!! The food and the class itself were amazing, but the company was even better! She is so fun and knowledgeable. She walked through how to cook the meals and also fit in some kitchen tips and tricks. Would highly recommend any class from Chef Alicia!


Before I say anything more, I have to highly recommend both this experience as a whole and Chef Alicia as an individual. I booked this experience for a group of 4 and each one of us could not have better things to say about it. First, the food was amazing, each of the three courses was just as good as the last and the portion sizes were more than enough to fill you up. Chef Alicia involved all of us in the prep and cooking process and educated us on the culinary components as we went along. Another stand out point was that Chef Alicia checked in with our palettes throughout the class, tailoring the flavor of the dishes to our preferences. Personally, I love everything about wontons, but being able to take the simple wonton and elevate it into other unique dishes made experience that much more novel and memorable. Chef Alicia is knowledgeable and charismatic which made it super easy to stay engaged throughout the entire class. All in all, I can't recommend this experience enough and I encourage everyone to definitely consider this class for a special event, celebration, or a change from the normal friday night!


Alicia arrived on time, ready and enthusiastic! I have never done a cooking class before and Alicia made the experience so much fun and enjoyable. She took her time with answering questions and had a wonderful approach to teaching the step by step process of the wonton menu. I am so thrilled after working with Alicia that I cannot wait to work with her again. Her flare for food is obvious and her cooking is delicious! She was so easy to interact with and she was very clear in her communication while teaching. Thank you so much Chef Alicia! Stefanie and Robert


I booked Chef Alicia's wonton workshop as a gift for my girlfriend's birthday - needless to say we both LOVED the workshop and Chef Alicia! She created an experience that was informative and hands on, with delicious recipes that we have saved to make again. We discussed how different ingredients compliment each other as we added them, we did taste tests because she wanted to make sure we really enjoyed each course, and we ate the most delicious wontons we have ever eaten!! Chef Alicia is personable and we all got along fabulously for the duration of the workshop! Both my girlfriend and I have raved about the workshop to our friends, and we will continue to recommend Chef Alicia for cooking classes to anyone who will listen! Thanks Chef!!


Thank you Cozymeal for this experience. Chef Alicia was great! I support two individuals with an intellectual disability who expressed that they would like to participate in a cooking class as part of their life goals. I arranged a cooking course for each individual and they had such a wonderful time! Alicia was patient, knowledgeable, humorous, kind and enthusiastic about the meals she prepared with the individuals. Her meals were delicious, colorful and made with care. My clients are looking forward to working with Chef Alicia in the future! Thank you Chef Alicia for making dreams come true. You are a true inspiration.


Alicia was great. She tught us all things Wonton and some cool kitchen tricks. This was a gift for my wife. She made sure we were involved and hands-on while still ensuring we stuck to time and made the food in a reasonable time. She gave us some great techniques on chopping while also helping us discover that Wonton soup can be very delicious if made right. Such a fun class!


Chef Alicia was nothing short of spectacular! She came to our house with everything ready to go, helped us prepare an amazing meal, and taught us along the way. She brought her own filming (camera) equipment to capture great memories. Her personable and bubbly attitude enhanced the experience! 10/10 recommend.


I decided to try something new this year for my wife's birthday and this experience did not disappoint. Alicia was friendly, fun to hang with, respectful, patient and extremely accommodating to the occasion. She answered all our questions and even gave us the recipes after :) This course was a great experience and turned out super tasty (I am from Hong Kong and have consumed many wontons in my lifetime). Highly recommend this for someone looking for a fun cooking lesson at home!


Alicia was nothing short of amazing! She came prepared, was extremely organized, and tailored the experience to our needs. The food she prepared for us was delicious, and we learned so much as she taught us at the same time and allowed for an experience with the perfect amount of interactivity. I highly recommend her and this type of experience!


Alicia was great! She was so personable and made the experience for my mom and I so pleasant. The wine pairings she suggested, went great with the meal! The food was also great and we learned so much. Would highly recommend!


We had a wonderful evening with Alicia. She was easy going, fun to cook with and a great teacher. She made lots of modifications to the food based on our preferences. She taught us some great tricks to make the cooking taste even better and she took lots of photos for us to commemorate the evening. We can't wait to host her again for another cooking class!!


Funny, engaging and a great cook!
Reviews guests left for other experiences with Chef Alicia


Chef Alicia was incredible! She is extremely knowledgeable and we learned so much from her, both general tips about how to mix flavours and specific advice for using wonton wrappers. Chef Alicia was extremely kind and a great teacher. And the food was delicious!! Each dish was a mouthwatering combination of flavours and textures. We can't wait to try the recipes again on our own!


I booked a cooking class with Alicia for my one year anniversary with my girlfriend and it was an absolute 5-star experience! Alicia was knowledgeable and passionate about cooking, creating a fun and engaging environment. The class was hands-on and provided an opportunity to learn new cooking techniques and try new recipes. The meals we created were delicious and I was able to bring new cooking skills and recipes to my own kitchen. I would highly recommend this class to anyone looking to enhance their cooking skills and have a memorable experience with a loved one.


There aren't enough words to describe how much Chef Alicia exceeded my expectations. The cooking class in my home was a Christmas gift for my nieces (ages 9 and 11) and it was just perfect for them. We choose the crepe meal and Alicia walked the girls through the basics of cooking and making the crepes. She was enthusiastic, engaging, and very patient in guiding them through the process (and answering nine million questions from the little one). They loved the experience and they loved Alicia. I highly recommend her.


Chef Alicia was great. Extremely fun to be around and she made our date night special and tasty!


Alicia was wonderful - warm, charming and interesting. The food was good, and the overall experience a ton of fun. Cozymeal was incredibly difficult to deal with. It took more than a year to book our dinner, which was very disappointing.


We liked the cookie decorating class. Chef Alicia was punctual, communicated well, and was fun and enthusiastic. We were really impressed by the hot chocolate. However, we were expecting a bit more in terms of cookie decorating. We would have liked if the Chef brought cookie cutters with her as our free hand cookie cutting skills were not great. We also wish Chef brought more colors of icing sugar. We had pink and white. Christmas colors would have been great as we had this event during December Holidays. We recommend this class, however, the price could be more economical. Thank you Chef, we enjoyed the experience.


Chef Alicia was amazing - truly a fantastic experience! We never had a private chef experience before, and she was a natural and made it so much fun for us. She made us a lovely French meal and taught us cooking tips along the way. Would recommend her to anyone!


Dane Goodwin Oct 22, 2022, 21:54 PDT The expectations were met above and beyond. Chef Alicia did an incredible job providing an amazing experience for all of my guests. I would certainly hire again. Thank you to Cozymeal and Chef Alicia for an outstanding performance!


Alicia was amazing! The food was perfect and she's super friendly. She made my experience very comfortable and I would honestly recommend her to anyone of my family and friends if they were looking for an experience like this! No complaints at all thank you so much, I appreciate all that you did!


Alicia brought such a wonderful experience into our home for my mom and I. She made the class super fun and interesting, went above and beyond to make us feel comfortable with COVID19 protocols, and the crepes we made were absolutely delicious! Alicia is great at what she does and was very engaging throughout the whole experience. We learned a lot about making crepes and had so much fun doing it. We will definitely be working with Chef Alicia again and look forward to taking more of her classes both online and in person!!
Reviews Chef Alicia received outside of Cozymeal


Chef Alicia was an absolute joy to work with for our Corporate Employee Appreciation Week! As team lead, I was so happy everyone had a great time, learned a few kitchen tips and had delicious goodies to take home with them. Will book again any day!


I booked Chef Alicia for a Halloween themed class with six of our kids. It was chaos in the kitchen, she was fun, professional, educational and the kids loved her. My wife was over the moon with the experience. This may just be an annual thing we do with the kids before trick or treating.


All my friends and I love Chef Alicia's classes. She is to the point, funny and teaches us to make delicious food! Always a joy! Thank you Chef Alicia, until next time!


Talented, energetic, knowledgable, patient and outgoing. Girls night making wontons and learning from her was sooooo bomb!


Our family can't wait to have another class with Chef Alicia. She went around to make sure everyone was caught up before the next step. No soldier left behind she said! Her bright and cheery personality lit up the house and it smelled so good with all the food we made. We were all so happy with her. 10 out of 10 for sure!


She knows her way around a BBQ. Our crew were very impressed. She's on our list of chefs to call on a regular basis. Definitely recommend :)


This was my first time attending a cooking class with my friends. We weren't sure what to expect and were more than pleasantly surprised and delighted! Alicia is very polished, teaches very well step by step and creates tasty morsels of food. I use her recipes all the time now and people ask all the time what I make and how I make it so tasty lol. Thank you Alicia!


We tried something different for our company outing this year and it did not disappoint. Even the most unenthused New Yorkers about cooking got into it. Cuddos to Alicia. Great recommendation, get her on board!


It was an amazing time! We booked Chef Alicia for a cruise out on our yacht and she made an unforgettable smorgasbord. She also conducted a mini wine lesson throughout different courses. Just fantastic, fantastic!


For Valentine's Day I booked Chef Alicia for a romantic night in for me and my girlfriend. I've missed her previous year because she was out of town. She came early to set the mood with candles and flower petals and even brought my girlfriend chocolates to accompany my flowers. So thoughtful. The surf and turf was sublime, the appetizers were delicious and delicate and chocolate mousse to die for! Every Valentine's Day now it is, if she is in town.
Other Cooking Class Experiences you may like
CAD $ 149 Per person
all-inclusive: 2.5-hour class, 3-course meal.
---
This cooking class does not have any dates.
OR
Find similar experiences:
Can be used for any experience or cookware
Meet your chef
---
After spending years in corporate human resources management, Chef Alicia traded the board room for the kitchen. She has completed many courses in culinary skills, exploration of wine, food styling and more, and now works in the hospitality and food product development realm where she enjoys curating Mediterranean, Latin, Asian and other recipes, as well as crafting health-conscious meals. Chef Alicia looks forward to meeting new faces and bringing joy through food!
Chef Alicia will travel to guests within Toronto for this experience.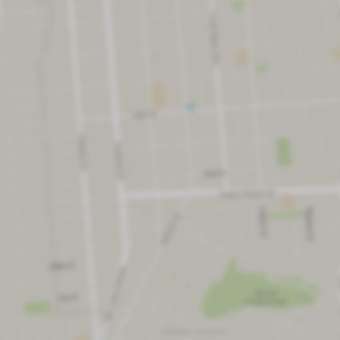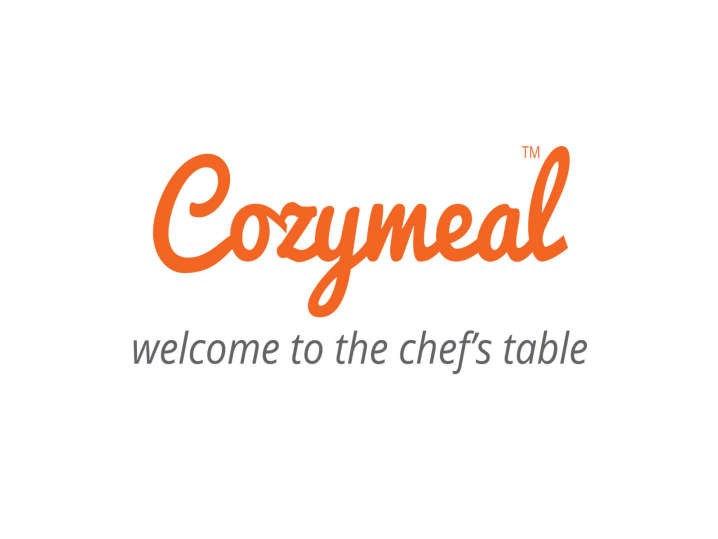 This website uses cookies to enhance user experience and to analyze performance and traffic on our website.
We also share information about your use of our site with our social media, advertising and analytics partners.
This website uses cookies to enhance user experience and to analyze performance and traffic on our website. We also share information about your use of our site with our social media, advertising and analytics partners.
Accept