Private Chef - Classic Mediterranean Feast
Private Chef - Classic Mediterranean Feast
35 reviews
35 reviews
Journey to the Mediterranean with a regional feast by Chef Laine.
In this private chef experience, Chef Laine showcases traditional flavors of the Mediterranean with a balance of brightness, freshness and richness that is a signature of the cuisine. To start, the chef will prepare stone-baked sourdough pita bread with refreshing tzatziki. The centerpiece of the meal is a spread of marinated chicken souvlaki and vibrant lemon potatoes paired with a classic Greek salad. Finish the meal with a sweet and citrusy raspberry-orange coffee cake.

Guests are welcome to provide wine and beer to accompany the menu, and may request pairing recommendations from the chef upon booking.
Sourdough Pita Bread and Tzatziki
With yogurt, cucumber, dill and garlic
Marinated Chicken Souvlaki and Lemon Potatoes
With olive oil, garlic and oregano
Greek Salad
With cucumber, peppers, tomato, red onion, olives and feta cheese
Raspberry-Orange Coffee Cake
With flour, sugar, eggs, butter, sour cream, brown sugar and orange zest
Most dietary restrictions can be accommodated if noted prior to the event. Please mention this in the message field when you submit your booking request as adjustments cannot be made during the event.
Minimum Guests

2

Maximum Guests

20

Meal Courses

4

Event Duration

3 hours

Chef Arrival Time

1 hour prior to the selected serving time
---
What's included
The ingredients
The cooking
The service
The washing up
Reviews guests left for this experience


Used Laine before she is always great.


We had such an amazing dinner from Chef Laine. Not to mention she was so friendly and amazing. Also super accommodating because I needed to change the date several times.
Reviews guests left for other experiences with Chef Laine


Chef Laine walked us through the steps of this dish, while having a great conversation with our group. An enjoyable evening and delicious meal!


Chef Laine was amazing. The Thai food we cooked was incredible. Her explanations and directions were easy to follow. I feel I can now attempt Thai food at home. Chef Laine was friendly and personable. I highly recommend taking a class from her.


Chef Laine was amazing! My husband loved the dinner for his birthday. The food was incredible, Chef Laine was so personable. The whole experience was great! We look forward to do this again with Chef Laine.


Great birthday event, Laine was awesome


Sandy Findlay
05 Jun 2023
Friendly, professional , delicious meal!!


Thank you. It was a wonderful experience.


Chef Lane is great, we had a lot of fun and had fun learning to make dumplings and sushi! A great date night


Chef Laine was remarkable! She made us all feel so comfortable and made the whole experience so smooth. She was so friendly and warm and made us impeccable food. She navigated our kitchen well, engaged in our conversation, and was just so lovely. What an amazing experience. I HIGHLY recommend Chef Laine!


Chef Laine was a delight! We had several food restrictions which she accommodated with ease and it did not compromise the fabulous meal in any way. We would all highly recommend her to anyone looking for excellent food and a super experience, such fun!


Chef Laine was awesome! She was warm, friendly, professional and made the evening a really special one for us. The food was great and the conversation was even better. We'd highly recommend this experience to anyone looking to do something different in the comfort of your own home!


Excellent experience, great personality, very relaxed and fun, and food was superb!!


I booked Chef Laine for a surprise bday evening for a friend and some girls. My friend was surprised when she arrived at the house and then the next couple hours were so much fun! Already have plans to book this for my hubby and a couple of his friends. The recipes were delicious and will be easy to replicate. 5 stars!


For my wife''s birthday I set up the evening with Chef Laine, Well this turned out to be a spectacular evening. Chef Laine was engaging, thoughtful and extreamy informative on how to create the meal. She had a wealth of knowledge on other subjects relating to food from great hole in the wall restaurants to places to shop to different preperation techniques. This was a wonderful experience. Thanks Cozy Meals and Chef Laine


Chinook (the rocker) Adam
14 Jan 2023
Laine was a wonderful host with the most delicious recipes, Great conversation along side tips and tricks! if you're looking for an interactive flavour packed evening this is highly recommended!


Laine is an amazing chef, and very personable. We had a blast cooking with her, the meal was exceptional and we would do this again!


Awesome night... very friendly and went above and beyone!


Ashlyn and Al
20 Dec 2022
Laine was so much fun to cook with! She came well prepared, so the night was well paced! She was also really personable and the whole night was a blast. The food was delicious and we learned some great tips for recreating Thai dishes ourselves (I've never cooked Thai before). We made a ton of food, so we had a leftovers to enjoy the next day as well. My dad and I had a ton of fun and I am already thinking of doing this again with other poeple. Definitely recommend!


We had a delicious meal and evening with Chef Laine. The food she prepared was excellent. Great personality and so comfortable working in front of us and in our home! Don't hesitate to book with Laine!


Chef Laine came into our home and prepared the most fabulous meal. The interaction with her through the evening and result of what she created for us was excellent.. I would highly recommend Laine to anyone looking to do something different and special for a romantic in-home experience or a group dinner of any sort vs the same old option of going out to restaurants… she was prompt, organized, engaging and efficient. All was cleaned up as promised and left with a smile! Tutti bene in una splendida serata romantica con cucina di prim'ordine! A wonderful evening, thanks so much Chef Laine . Tony & Roxanne


We had such a great experience!! Laine made the whole evening very fun and provided a lot of great ideas that we can now incorporate into our daily life. She was very personable, informative, and we learned a lot! Thank you again Laine!


I bought this as a gift for my brother and his new wife and Chef Laine absolutely knocked this class out of the park for them. She went above and beyond to teach them techniques as well as, show them how to use different things because they are vegetarians. She made my brother's wife feel very comfortable with being in their home (I kept this a complete surprise to them) and was the perfect "host". Not only is she fantastic, but the food was amazing. They can't wait to host their own parties and teach their friends all the things they learned. Thank you again Chef Laine, you are so great!


Laine was amazing! She was very professional and friendly to deal with. The food was outstanding! Every course was great but the Tartar was to die for. And then the pastry dessert… delicious! Thank you again Laine.


Such a great experience. Chef Laine was so good. Lots of good tips and delicious food. I'd do this again for sure.


Very expensive for 2 hours when class said 3 hours. We had expected more demonstration of sour dough techniques and printed recipes would allow students to take notes. Disappointing to get cold Apple dessert leftovers from previous class. Chef Laine has a wonderful personality.


Had a great experience, not didn't only answered my questions on pizza and pastry but also everything food related. Can be a great experience if you are open. Thx


What an experience!!!! Chef Laine was 12/10. I would highly recommend! So friendly, confident and knowledgeable, Chef Laine taught us the how to make dumplings, miso soup, sushi rolls, and ice cream all while making us laugh and enjoy the ride. Would hire her to make me breakfast, lunch and dinner if she'd let me. Will absolutely book again! -Steph


Awesome experience! The class was thorough and hands on. She really knows her stuff, and it shows! The food was delicious.
Reviews Chef Laine received outside of Cozymeal


If you're looking for amazing culinary skill made with love Chef Laine is the cream of the crop! From her knowledge of technical skills to vast styles of cooking nothing disappoints! Some of my absolute favs from her kitchen have been homemade soups, wild mushrooms beef with rice, coconut curries, delicious sourdough, and amazing island dishes to name a few. Laine has master the are of being both professional and warm and welcoming. I recommend her food and cooking classes to everyone.


We have been ordering bread and broth from Laine for quiet some time, and absolutely love her homemade with love approach to cooking and her kind hearted way of business. We fell even deeper in love with her meals when our family had our Thanksgiving meal catered by her. Full Turkey dinner with all the fixings but fancier then your moms! Gravy you will dream about for weeks and greens that blew my mind. Can't wait for our next holiday to book with Laine.


My husband is the pickiest man alive and even he loves Laine's cinnamon buns! Her baked goods are next level delicious!


short and sweet. When I eat Laine's food, I know I am in the presence of a master chef just doing what comes naturally. Her way of making ordinary food extraordinary is such a gift. I've cried eating her pickles, I've sworn tasting her bo-sam, I've laughed out loud in disbelief at the pure deliciousness of her whipped feta. I could go on for days about her bread and how every piece of food she touches is transmuted into perfection and pure joy for my mouth and tummy. Blessed.


Up until the first time I ate Laine's food, I could recall but a handful of times where food was so good it took over my senses and entranced me in deliciousness. I've worked in kitchens, eaten at fancy restaurants and have known many chefs as well, none of which have compared to Laine's intuitive and lifelong talents for capturing flavor, elegance, and that wholesome feeling of an amazing home cooked meal. I've now shared countless moments of food ecstasy and have new found kitchen skills and unforgettable recipes thanks to Laine. She continues to challenge herself to learn authentic styles of cooking from various cultures while elevating the experience in ways only she can. Your heart and belly are in good hands with Laine.


I can't say enough good things about Laine's cooking, her food is not only delicious, but it's well thought out. She always utilizes such unique foods to make great pairings that you would have never thought of but are out of this world tasty. Anytime I get a chance to eat Laine's cooking I definitely seize the opportunity, I would highly recommend her…actually I have highly recommended her to everyone I know and have never been disappointed!
starting at
CAD $ 109 Per person
All inclusive: 4-course meal, ingredients, cooking, service & clean up.
---
Can be used for any experience or cookware
Meet your chef
---
Chef Laine was introduced to cooking by her mother and sister, both wonderful cooks in their own right. At age 11, she catered her first party of 40 guests, and she's been pursuing that passion for cooking ever since. Chef Laine held various positions for catering companies and high-end restaurants over the years, even spending time as a private chef and a professional baker. Her world travels have informed her repertoire, which she delights in sharing with others.
Chef Laine will travel to guests within Calgary for this experience.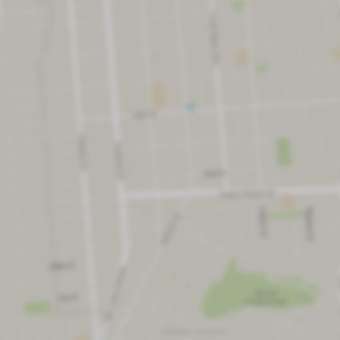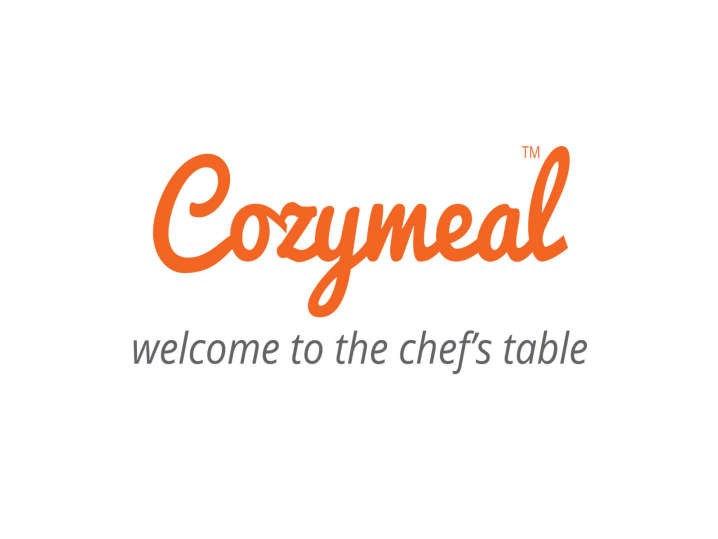 This website uses cookies to enhance user experience and to analyze performance and traffic on our website.
We also share information about your use of our site with our social media, advertising and analytics partners.
This website uses cookies to enhance user experience and to analyze performance and traffic on our website. We also share information about your use of our site with our social media, advertising and analytics partners.
Accept