Cooking Class - Vegetarian-Friendly South Indian Favorites
Cooking Class - Vegetarian-Friendly South Indian Favorites
55 reviews
55 reviews
COVID-19 protocols this chef will implement are:

Chef Wearing a Mask
Discover a unique taste of South Indian history and culture with Chef Vinutha.
In this hands-on cooking class with Chef Vinutha, you'll learn how to craft a traditional Indian meal that is vegetarian-friendly and can be made completely vegan.

Dynamic dishes created by Chef Vinutha come together in a balanced spread highlighting traditional flavors with a variety of textures. You'll make delicious rava dosa to enjoy with a savory, spicy vegetable korma, followed by fried lentil donuts and a sweet pineapple kesari for dessert. Enjoy a feast for all the senses as the colorful, fragrant meal is beautifully plated on a banana leaf.

Guests are welcome to bring wine and beer to enjoy during the class.
Rava Dosa
With semolina, rice flour, ginger, onion and Indian spices
Vegetable Korma
With carrots, potato, peas, beans, cauliflower, onion, coconut and cashews
Vada
Black lentil fritters with cumin, ginger, pepper and curry leaves
Pineapple Kesari
With semolina, sugar, saffron, cashews, raisins and cardamom
Minimum Guests

2

Maximum Guests

4

Meal Courses

4

Event Duration

2.5 hours

Labels

Beginner, Couples, Gourmet, Indian, Vegetarian
Cozymeal guest reviews for this experience


The experience was amazing. Great atmosphere and food was delicious. Chef Vinutha was very friendly and we had a great time. Would totally do it again.
Cozymeal guest reviews for other experiences with Chef Vinutha


I got this experience as a birthday gift for my fiancée. Chef Vinu was incredible! Her home is aptly decorated for such a wonderful experience. She plays music appropriate to the style of cooking she's teaching. Aside from her unquestionably authentic techniques and incredible teaching style, Vinu is such a kind person and makes you feel very welcome in her home. We will be back again soon!


Chef Vinutha provided an amazing experience. It was organized, informative, and delicious. I would definitely do it again.


Wonderful experience! Vinutha was a pleasant and welcoming host, and we learned so much with her. It was a fantastic way to spend a Friday and will definitely recommend it to friends. Thanks for having us!


Chef Vinutha was very knowledgeable and passionate! We really enjoyed the class and learned a lot. Will definitely recommend Chef Vinutha to anyone and looking forward for having another cooking class with her soon!


Great experience!


Chef Vinutha was a great host! I found this site while searching for a birthday gift for my fiancé, and thought this would be a great idea. It was a great experience. Chef Vinutha welcomed us into her beautiful home and we were pleasantly surprised with her patience and knowledge. It was lovely to learn how to make these amazing dishes with my love and be in such a cozy environment. Highly recommended for any one looking to brush up their skills or have an experience.


We had a lot of fun. Chef Vinutha is very kind and professional. We got a lot of great tips from her, she is a great hostess and had a lot of patience to our questions (; The food was delicious Thank you very much, Aviv & Aylam.


Chef Vinutha was amazing!!!! The meal itself was really yummy and well thought out. Vinutha also shared a lot of tips and knowledge with us. She answered any of our questions really well. It was really a great experience and I'm hoping to try another class! Thanks Vinutha!!


My fiance and I had an amazing time from start to finish. Chef Vinutha was incredible; she walked us through each recipe step by step and gave us tips and tricks to improve our cooking. She is extremely patient and experienced. The food tasted absolutely delicious! She was even kind enough to give us packing containers to take the rest of the food home with us. Definitely recommend.


Chef Vinutha made our anniversary a most memorable one! Every aspect of the experience was well organized. She was detail oriented, and was super informative on the cuisine. Would highly recommend the experience to anyone who enjoys learning, especially those new to pasta making!


Chef Vinutha was amazing. Very patient and provided many detailed explanations to all of our questions. Vinutha's place was very cozy and warm, made for a great couples activity. Would definitely book Vinutha again!


Was just ok both the experience and the food.


Very knowledgeable and prepared. Everyone was encouraged and able to participate and ask questions.


This was an awesome experience! I got this for my fiancé's birthday since he loves to cook Italian food. We both had such a great time. Chef Vinutha's home is beautifully set up. It felt like you stepped into a small Italian restaurant. You can tell she puts a lot of care into the experience. We learnt a lot through the whole class. Chef Vinutha shared a lot of helpful tips and guided us the whole way. We're planning on making our own pasta every time we make Italian now. The meals were delicious! We were especially surprised by the sauce we made using orange juice. We couldn't stop eating it! To give you an idea....we cooked enough for 6 people and 2 of us ate it all? We'll definitely be signing up for more classes! Thanks, Chef :)


Vinu was such an incredible host with the most amazing apartment! We love to cook and it was so fun learning a cuisine we had never tried before. She was a great teacher and it was so nice getting to know her. Thank you Vinu for an awesome experience!


This was an amazing first experience of a Cozy meal. Chef Vinutha was kind, an incredible teacher, very knowledgeable and her space was cozy and comfortable. The food we made, ate and took home was so good. 10/10 would recommend!


We had a lovely experience with Chef Vinutha! We participated in the Authentic Neapolitan Cuisine class - Chef Vinutha was patient and extremely knowledgable. Not only did she walk us through the specific recipe steps, she also provided alternative recipe ideas and lots of information on the entire cooking process. The food itself was delicious and we enjoyed our meal in her lovely home (also had some food for takeaway!). She is very accommodating of allergies as well (I have an anaphylactic peanut allergy). We would love to do another class with Chef Vinutha, and highly recommend that you do the same!


Vinu was very nice, super helpful and took the time to break out every step of the preparation while. I don't usually cook and this was a very interesting experience for all levels. Would definitely recommend any food classes with Vinu!


We had such a great time with the experience. The Flavours of India meal was delicious and Vinutha had all of the ingredients prepared for us as soon as we walked in. She was so knowledgeable and patient in how she taught us each recipe and walked us through every step. We're looking forward to booking another meal with her.


My wife and I had a great experience! She was so knowledgeable, we learned so much about food, and of course the meal tasted delicious!


When we arrived we we're immediately greeted by welcoming faces. A variety of prepared ingredients were arranged for our intimate cooking experience. The kitchen space was beautiful, complete with vibrant plants and fresh herbs. Vinu was a gracious host and instructor, providing us with step by step instructions to complete a delicious 4 course meal. Authentic and enjoyable!


We really enjoyed our cooking experience with Chef Vinutha. She patiently explained all the steps and thoughts behind each dish we made. She was courteous knowledgeable and friendly. The Sicilian fare we created was scrumptious and we enjoyed the cooking experience and the dinner. Highly recommend!


Chef Vinutha came to our house and we had a private cooking class for 4 of us. She was amazing! Very patient & communicative, and the dinner was delicious. Highly recommended! Thanks again.


It was a great meal and lesson.


Elena Ferranti
01 May 2022
We LOVED the Lebanese mezze class with chef Vinutha! Her explanation was clear and efficient and instructions were easy to follow. She is a knowledgeable and experienced chef and we loved chatting with her. The food was delicious, great tools and welcoming space. We hope to do another menu with her!


Amazing experience! Learnt so much!


Chef Vinutha was amazing! What a fun afternoon.


My brother in law is a horrible cook and the opposite of a foodie, until we met Vinu. This was hands down the Top 10 greatest experiences of his entire life. He's now a converted foodie with a whole new appreciation for life, let alone food. Her warmth and welcoming attitude made the experience 10x better. Then the food…. *drool* … an absolute masterpiece. We'd HIGHLY recommend this over any other Cook on the site ?‍?


She makes the whole event a great experience from the time we get there to the time we left.


This was my group's first experience with a cooking class and Chef Vinutha made it the most memorable. Chef Vinutha was a wonderful host who explained everything very clearly and answered all of our questions. The food was amazing and I would love to take another one of her classes again.


Chef Vinutha was knowledgeable and explained every step in detail as we went along. Gorgeous + delicious food!


Amazing experience! Fun, informative and delicious. Chef Vinutha is very professional, knowledgeable and kind! Would highly recommend her cooking class.


Two big thumbs up to Chef Vinu for being such a gracious and patient host. She had shown us how possible it was to prepare a delicious Italian dinner from scratch! We are so excited to incorporate the teachings of such a wonderful and passionate individual into our daily cooking. Highly recommend and thank you again Chef!


Chef Vinutha is so passionate about what she does. I'm not a huge pasta fan but what we made was so good! Easy and definitely will be making it again by myself. Met some lovely people as well


Great experience! Totally recommend Vinutha for both beginners and advanced cooks. So fun!


Chef Vinutha was excellent. She takes her time to go over all the fine details of the recipe, preparation and other details of preparing a delicious meal. We learned how to make pasta from scratch, and will be incorporating the lessons we learned in our home!


Chef Vinutha was great - such a good teacher and made the cooking class fun but also filled with learning. She answered all of our questions and was a really great teacher. I took my mom as a Christmas present and we both had an excellent time and the food was delicious. Would highly recommend and thank you very much Chef Vinutha!


Very informative and creative menu. Extremely interactive , welcoming environment , SUPER tasty.


She was amazing!!!


VInutha was very welcoming and instructive. We had a great time with a great meal to follow!


I had a wonderful experience with Chef Vinutha! Her home set a perfect mood and the lesson was fun, educational, and produced a delicious final product. Highly recommended!


My girlfriend and I aren't necessarily the best cooks in the world and we were hesitant to try this experience; however, Vinutha made us feel like world class chefs! Her instructions and demonstrations were very clear and easy to follow, but also fun and engaging. She was also very encouraging and supportive which is unlike any of the chefs I've seen on TV (perhaps you may know of a British chef from a popular tv show about a kitchen in hell?) As well as her ability to cook, Vinutha has extensive knowledge on technique, food pairings, and history of dishes that made the event even more thrilling. You can tell her passion for cooking as well as hosting and teaching made it extremely interactive. Not only does this type of experience make it fun in the present, but also the tips will carry on in the future when cooking for yourself or others. And let's not forget the food was amazing! The kitchen and dining area were very clean and the aesthetics were amazing. We felt right at home right as we walked in. My girlfriend and I were hesitant at first about cooking with another couple; however, Vinutha made the experience more old friends gathering for a meal with no awkwardness or discomfort. I understand this is a long review but when good service meets good people and ends up with great food, I feel good work should be recognized. My girlfriend and I loved the experience and would definitely attend another cooking class with Vinutha. Definitely recommend, your tummy will thank you! JH


Chef Vinutha was awesome! Her knowledge on the meal was very informative, we learned a lot. The food was absolutely phenomenal and the meal was organized and it made it simple to follow instructions, which only made our experience more pleasant. I will be cooking this recipe for myself!


Amazing Italian meal!


Chef Vinutha exemplifies superb culinary expertise and we had a very pleasant experience. I would highly recommend her class!


It was our first experience with cozymeal and Vinutha was such an amazing host. The menu was really well put together using ingredients that are accessible to anyone. The dishes are simple, yet impressive and the flavours were bold. Vinutha facilitated the evening flawlessly and everything was planned and organised well. The entire experience was very enjoyable, Vinutha has a really good knowledge of food and it was really cool to be able to take advantage of that and ask a lot of questions. We had a lot of fun putting the dishes together and they tasted amazing. I'm sure we'll try making them again at home to impress friends. Would highly recommend this experience.
Guest reviews for Chef Vinutha


Chef Vinutha hosted a wonderful series of classes for us! She gave concise directions, was always encouraging, and was great company. She has a deep knowledge of South Indian cooking and shared these new flavours with all of us. My favourite recipe is the Upma, which I make for breakfast even to this day. Highly, highly recommend spending time with Vinutha and her cooking!


Vinu is an amazing teacher! She is very patient and clear. She taught me a whole bunch of Indian dishes and cooking techniques that I had never heard of or tried before! The food was delicious and Vinu made it easy even when it was something brand new. Highly recommend her classes for anyone who loves food!


Vinutha's work is phenomenal, her food delicious, and she makes cooking fun.


Great organizational skills, warm personality, and incredibly delicious recipes characterize learning to cook from Chef Vinu. South Indian cuisine is a hidden gem that is only recently starting to get the attention it deserves in the world of culinary arts - and Chef Vinu adapts her Grandmother's traditional recipes for a North American audience while still holding onto it's authenticity. Truly I never believed that food this healthy (and nearly entirely gluten free / vegan) could be this delicious!


Vinutha's recipes are unreal. I like to cook and I have definitely learned lots of new techniques and flavour combinations that I would have never thought of. Thank you!!


Vinutha's instructions make me feel like everything in the kitchen is possible! I'm still finding my confidence in the kitchen and she makes me believe I am totally capable. Her instructions are clear, questions are easily answered with kindness and encouragement, not to mention her recipes are amazing!


I was lucky enough to get to take a course of classes with Vinutha and I cannot say enough good things! As a summary - delicious food, well organized, clear and easy instructions, attentive teacher, and lovely person to learn from. To start classes were clearly well thought out, with meticulously detailed class agendas and recipes to make prep and following along as easy as possible. And make for great references later when you want to make meals again and again (as I have). The class itself was run smoothly - we ran on schedule while making multiple meals at once (though it never felt hard - everything was so well planned we got to make multiple items just like a "real chef" without ever feeling stressed). Vinutha was also incredibly attentive - she showed us every step as she did it and made sure to check in with each of us as we went along, with plenty of opportunity to ask questions or have her look at your food to see what you might be missing (add a touch more water etc). She was excellent at explaining everything she was doing and making sure we were all on track. And of course - the FOOD. Wow is all I can say. My mouth is watering as I type this. Delicious full meals you want to make again and again and again. There's also a large variety of food - starters, mains, snacks and desserts so you gain a wide variety of skills and things to satisfy your taste buds. SO GOOD!!! I got to try new foods and learn new skills, all in very fun and enriching environment, with an incredible chef. I cannot recommend Vinutha enough!!!!


I was intimidated at first when I joined Vinu's southern Indian cooking classes because the cuisine was mostly new to me and many of the dishes she taught were far more sophisticated than anything I'd ever attempted in the kitchen. But Vinu knew exactly how to make her classes accessible and highly enjoyable. She sent participants recipes well in advance, offered tips on where to find certain ingredients, and occasionally shared videos ahead of some classes in which she demonstrated the more complicated techniques we would be employing. This was especially helpful considering she conducted the classes over video. Her instructions during class were clear and precise, and she patiently repeated them for anyone (mostly me) who needed extra help. The food itself was always delicious, and I always the sense of accomplishment at the end of each class. I highly recommend Vinu's cooking classes!
CAD $ 110 Per person
all-inclusive: 2.5-hour class, 4-course meal.
---
Meet your chef
---
Chef Vinutha has built a varied career in the food industry with positions as line chef, event sales specialist and service associate. She also operates a YouTube channel detailing South Indian cuisine and has a catering company in the works. Chef Vinutha's specialties include food and wine pairings and preparing authentic Indian, Lebanese, Italian and Thai cuisines, skills she's eager to share with others.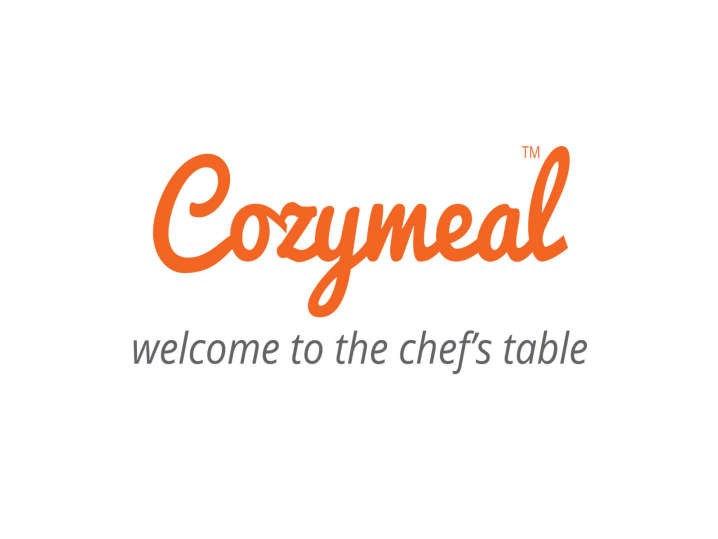 We use cookies to offer you a better browsing experience, analyze site traffic and personalize content. If you continue to use this site, you consent to our use of cookies Accept