Cooking Class - Vegan and Gluten-Free Mediterranean Fare
Cooking Class - Vegan and Gluten-Free Mediterranean Fare
51 reviews
51 reviews
Share Event

COVID-19 protocols this chef will implement are:

Chef Wearing a Mask (Upon Request)

Social Distancing Friendly
Enjoy Mediterranean-inspired dishes full of flavor and spice, all plant-focused and prepared without gluten.
Dive into Chef Burcu's hands-on cooking class featuring Mediterranean-inspired dishes that are gluten-free, vegetarian and, if desired, can be made completely vegan.

Start by preparing a refreshing arugula salad topped with beetroot and oranges. Next, carve zucchini boats and load them with feta — or tofu for vegan guests — and fresh basil. For the entrée, stuff bell peppers with quinoa, cranberries and almonds before roasting them to perfection. Finally, bake a few apples with walnuts, cinnamon and star anise for a warm, spice-infused dessert.

Guests are welcome to bring wine and beer to enjoy during the class.
Beetroot and Orange Salad
With olive oil, garlic, balsamic vinegar and arugula
Zucchini Boats
With feta cheese or tofu, garlic and basil
Quinoa Stuffed Bell Peppers
With cranberries and almonds
Baked Apples
With walnuts, brown sugar, cinnamon and star anise
Most dietary restrictions can be accommodated if noted prior to the event. Please mention this in the message field when you submit your booking request as adjustments to recipes cannot be made during class.
Minimum Guests

2

Maximum Guests

6

Meal Courses

4

Event Duration

2.5 hours

Labels

Gluten Free, Healthy, Holiday, Mediterranean, Vegan, Vegetarian
Reviews guests left for this experience


The food was delicious with a lot of flavours. We totally appreciate the experience.


Friendly, accommodating chef. Great tips. Delicious food!
Reviews guests left for other experiences with Chef Burcu


This was a fantastic cooking experience! We had fun co-creating the meal with Chef Burcu! We learned a number of new cooking tricks and the food was so delicious! Would highly recommend this cooking experience for anyone! We had all different skill levels in our group and everyone enjoyed.


We recently had the pleasure of a private session with chef Burcu, and it was an unforgettable culinary journey. The pasta-making was a hands-on delight, the minestrone soup was bursting with flavor, and the lasagna was genuinely out of this world. The casual atmosphere created the perfect backdrop for a great time. Highly recommend chef Burcu for an incredible and personalized dining experience!


Wonderful experience, super professional and well thought out!


My wife and I had a great time. Chef Burcu was a great teacher and her recipes were delicous


My experience with Anna was astounding! She was very accommodating, kind and soft-spoken. She was very friendly and welcoming. We felt very comfortable with her. All of her meals were well thought-out and filled with flavour. We felt very fortunate to have our first experience with her.


Chef Burcu was very warm and welcoming. Her directions and advice were clear and really made the food more delicious than we thought possible in a short amount of time. 10/10, would go again.


Karen and Mark
23 Aug 2023
Chef Burcu prepared us a wonderful meal and was kind enough to let us watch and ask questions about the preparations. We had a great time and will certainly be back for more in the future.


Chef Burcu was super friendly and willing to explain course preparation in detail. Of course, the dishes were awesome and tasted as good as they looked. I would recommend Chef Burcu to everyone.


Thank you!


My teenage son and I loved this class! The food was amazing! Chef Burcu demonstrated exquisite skill and patience in her instruction. We can't wait to try another class with her. Highly recommend this experience!


Our class with Chef Burcu was lovely. She is not only a very skilled chef but also a wonderful host! My teenage son and I did this class together and are looking forward to doing another class with Chef Burcu already. Her knowledge of food ingredients and techniques is impressive, and she also had very interesting stories to talk about as we prepared our meal. Highly recommend!


My girlfriend and I booked a class with chef Burcu and enjoyed learning how to cook the best ravioli we've ever had!


Chef Burcu was wonderful. We took her Turkish Cuisine class with friends and we had a lovely time. The food was so delicious and we got to take some baklava with us home! We will be back to take other classes with her soon. We highly recommend her.


Chef Burcu was very knowledgeable and made this experience very enjoyable.


We recently took a couples cooking class with chef Burcu and had a wonderful time. The class was well-organized and the chef was knowledgeable and engaging. We learned a lot about cooking and had a lot of fun in the process. Thank you!


I came to the class with almost no prior experience in cooking but chef Burcu was amazing at navigating me through the process, and with some great results!


I booked cozymeal and Chef Burcu as a gift for my mothers 80th birthday. The food was Michelin star class and the presentation was superb. A wonderful evening. Thanks again.


Chef Burcu provided an excellent experience for my sisters 50 th birthday. She was well prepared and very interactive when creating her meal. The food was amazing and the experience will always be remembered. We will definitely recommend and use this service again


What a great experience! So fun and so delicious. We learned so much


Nice experience, it was very delicious!


It was a great evening. Incredible food and easy conversation. I would defiantly enjoy another experience with Cozymeals and Chef Burcu.


Lovely experience. Delicious meal. Chef Bercu was very kind and patient walking us through the recipes.


Chef Burcu is highly skilled, knowledgeable and *patient* as she led us through the steps of making this delicious three course meal. The bulk of the time is spent making the ravioli pasta, which I've never done before and am now inspired to try on my own. The final meal was so delicious, we are stuffed to the gills. Thank you for inviting us into your home for a lovely evening. I would definitely recommend this class for a "date night" or small group of friends.


This experience was the perfect way to celebrate our friend's birthday. The food was absolutely outstanding and the baklava was the best we'd ever tasted! Thank you for helping create a memorable evening!


We spent a wonderful evening learning how to make pasta. Not only did we get to indulge in great food but we also dove into meaningful conversation. We would do it again


Chef Burcu was a talented chef and we enjoyed our meal however this experience was less hands on than we expected and the space felt a little tight. We appreciate the tips and tricks that we learned but were only really involved in the ravioli making. It was tasty and we appreciated the hard work that went into the meal by the chef.


Megan and Sarah Evans absolutely loved Chef Burcu and her pasta making class. The food was delicious and Chef Burcu was a very instructive and calming presence.


Chef Burcu is a wonderful host. She is kind and patient at explaining the process of making pasta. Highly recommend.


Very nice evening with my bros. and Chef Burcu!


Mahmood Nawab
28 Jan 2023
Amazing experience! Highly recommend the class with Chef Burcu. She was so friendly, hospitable and helpful. The meal was delicious:)


Chef Burcu is not only very technically skilled in the kitchen, but she is also an excellent teacher who goes above and beyond to answer questions and demonstrate difficult cooking techniques. I had such a lovely time at her class, and the food was some of the best food I've had ever. She even accommodated my dietary restrictions, even though I forgot to mention them beforehand. Thank you Chef Burcu for such an unforgettable night!


We were so lucky to have found Chef Burcu to celebrate my partner's birthday. The menu was incredible and her setup was perfect to make certain aspects of the meal and then observe what she was doing for other parts. I would highly recommend this experience!


Chef Burcu presented a wonderful evening. She had the ingredients prepped before we got there, and demonstrated the main courses for us: soup, beef stew and eggplant in a creamy sauce. We were hands-on for the salad prep, and the tahini walnut dessert. The salad and dessert were simple and delicious. The pomegranate dressing was amazing - I'll definitely add those to our regular repertoire! It was very interesting to see the eggplant prep, and we were hands-on for some of this part. I'm keen to try it out at home - it was really delicious, and seeing it up close it I'm confident we'll be able to repeat the process. Chef Burcu was well organized and professional. The atmosphere was relaxed and pleasant, and the meal was fantastic!


We had an excellent experience. Chef Burcu was well organized and brought high quality ingredients. We appreciated her calm demeanor and her willingness to answer questions we had about our meal. We certainly will repeat the experience for special occasions in the future. P.S. We took care of the tip in person.


She was wonderful! We enjoyed our experience tremendously and will be booking again!


We highly recommend this event with Chef Burcu. She was very knowledgeable and welcoming. We enjoyed a fabulous meal with her assistance! We provided a tip onsite.


Surprised my husband for his bday! What an experience! Chef burcu was super accommodating and was great teaching us and walking us through the recipes. Big thank you to chef burcu.... it's definitely an experience to share and to be done again!


We had a wonderful time with Chef Burcu. The meal was delicious and we learned some neat tricks to bring home to our own cooking. My wife and I were made to feel very comfortable and enjoyed a lovely evening.


Chef Burcu was amazing and very patient while my girlfriend and I tried to make the pasta by hand. She was helpful and provided great explanations as to why she was doing something or adding in an ingredient.


This was a lovely experience. Learned a lot, had a lovely meal, and the Chef was so pleasant and interesting to talk too.


Chef Burku is a delightful person and provided an excellent culinary experience. Chef Burcu explained and demonstrated the techniques very clearly and so I think I can finally try making home made pasta at home. The meal was delicious. I would definitely take another class.


It was an awesome experience chief Burcu was a wonderful teacher she answered all my sister and my questions she was very friendly we really enjoyed being in her home learning how to make an awesome meal. I would recommend her to all my family and friends. Thank you so much for the great time.


I came into this experience with no expectations and Chef Burcu left me amazed. She takes the time to explain everything before you begin and allows you to be as involved as you want. I recommend taking a hands on approach to the class so you can really take it in. Ive seen other cooking classes and they seem to be in larger groups this one was much better because its just your guest and the chef in a private kitchen. The meal was by far one of the best i've had in years, each course was full of flavors tasted so fresh with the authentic turkish ingredients she provides. I got to try at least 5 new ingredients that added so much flavor to the meal. Chef Burcu is extremely easy going which makes the experience so much more enjoyable, she really did her best to make us feel comfortable in her kitchen. I highly recommend booking a class with her, the food on its own is better than any meal you'll get in Ottawa. The experience is an amazing memory you wont regret.


My husband and I had an amazing experience with Chef Burcu! She was a great teacher and an excellent host. We were blown away by how delicious and impressive the meal was in the end. Chef Burcu was very patient and attentive and gave us great tips on each of the three courses, so we were able to re-create the meal on our own weeks later. At the end of the night, we loved the unexpected and special touch of being served the three-course meal that we'd prepared with Chef Burcu in a private dining area. It was a fantastic experience from start to finish, and we'll definitely be signing up for another Cozymeal with Chef Burcu in the future.


Wonderful experience. Loads of instruction and quality ingredients. Chef Burcu is very talented and so helpful, so if like me, you are not the best in the kitchen, don't worry. The meal will turn out great!


This class was really fun! Chef Burcu was very professional, polite, and a good teacher. The food was delicious and I would highly recommend!


Chef Burcu was an absolute professional! She made sure we had notes, snacks, explained every step and gave us general cooking tips along the way. A wonderful experience and I would recommend it!


My partner and I had an excellent time learning from Chef Burcu! The menu was extraordinarily put together and all of the dishes were extremely tasty. I was particularly fond of the red lentil soup and my partner loved the beef stew with aubergine. We will definitely be making those recipes again with the handy recipes she provided. Chef Burcu made us feel very welcomed into her exceptionally clean and inviting home and even offered us aprons to wear during our cooking lesson. We learned proper chopping techniques and assisted with the food preparation. Chef Burcu served us dinner and offered us Turkish coffee which was delightful. She even surprised us with a cake that said "happy 5th anniversary" which made my partner and I feel extra special on our special day. Overall, cooking with Chef Burcu was a wonderful experience that my partner and I will fondly remember and will recommend to friends and family and any other lovers of food/cooking!
Reviews Chef Burcu received outside of Cozymeal


Burcu is an amazing chef! I have tasted her desserts and main course dishes and they are always flavourful, perfectly cooked and beautifully presented. She whos attention to detail and you can tell she loves to cook. :)
CAD $ 149 Per person
all-inclusive: 2.5-hour class, 4-course meal.
---
Can be used for any experience or cookware
Meet your chef
---
Chef Burcu has spent the better part of the last 10 years building a career in the food industry. Educated in the arts of French cuisine, chocolate confection and cake design, she has held positions as a food server, chef and executive chef in restaurants and hotels across Turkey and Canada — she has even owned a pasta-making company. Chef Burcu specializes in French and Mediterranean cuisine and is excited to share her knowledge and skills as a culinary instructor.
Flexible booking: Cancel or reschedule this event's reservation for free up to 48 hours before the event.
This experience is not refundable as it includes a meal kit.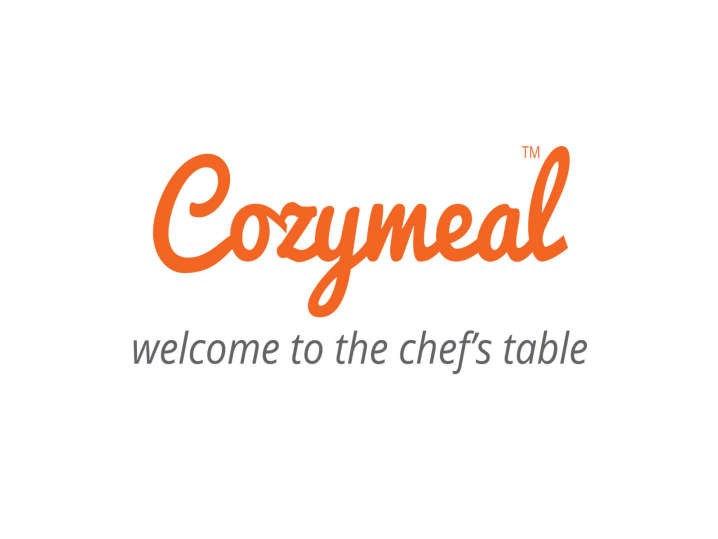 This website uses cookies to enhance user experience and to analyze performance and traffic on our website.
We also share information about your use of our site with our social media, advertising and analytics partners.
This website uses cookies to enhance user experience and to analyze performance and traffic on our website. We also share information about your use of our site with our social media, advertising and analytics partners.
Accept