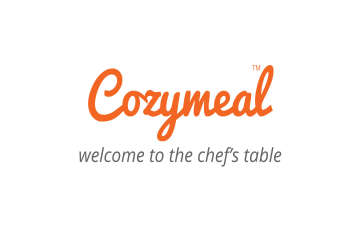 Guide Bobby or Local Guide
Verified guide
(3 reviews)
Guide Bobby and their team are food tour extraordinaires who can't wait to show you around Toronto's culinary scene. With many years of experience exploring the city's restaurants, hotspots and hidden gems, these expert tour guides will introduce you to local classics and national favorites. Take in the gorgeous architecture and savor each bite as your guide shares fascinating facts from Toronto's far-reaching history.
Cozymeal guest reviews for this experience


This is such a fun way to explore Toronto and learn all about its history, culture, and food scene! 5 Stars!
Guest reviews for Guide Bobby or Local Guide


Carol, our tour guide, was excellent! The tour followed its schedule and began on time. Carol was well-versed in the city's history and architectural styles. She guided us through the Market and told us many interesting facts that I never would have learned on my own. The food was delicious and authentic in both the shops and restaurants. The seafood, pizza, and beverage options at the restaurant were amazing. Her depth of knowledge and her beauty made this tour the greatest money I had spent while traveling. Definitely will do it again when I return!


It was a wonderful chance to learn about some of Toronto's history and experience Canadian cuisine. Our tour guide, Yuliya (sorry if I misspelled your name! ), was excellent. She was extremely friendly and knowledgeable about the area. She even succeeded in getting us into the Flat Iron building in Toronto so we could witness the city's first elevator, which Al Capone used! The cuisine was excellent, and Yuliya saw to it that our dietary needs were met. Excellent food! There were additional alternatives besides the Caesar that we tried when we choose the enhanced drinks option. It was a terrific way to cap off our vacation because it was the last thing we did.