Cooking Class - Beginner Sushi Staples
Cooking Class - Beginner Sushi Staples
40 reviews
40 reviews
COVID-19 protocols this chef will implement are:

Chef Wearing a Mask

Social Distancing Friendly
Learn how to make popular sushi rolls with a modern twist with Chef Paul.
In this interactive cooking class, Chef Paul will teach you the fundamentals of sushi-making as you compose updated versions of classic sushi rolls. Put a unique spin on sushi favorites while practicing the art of making sushi.

The chef will guide you as you prepare a spicy take on the iconic California roll followed by a Philadelphia roll with cream cheese and smoked salmon. Challenge yourself to construct a double crab roll with a tantalizing array of flavors and textures. For dessert, enjoy a traditional Korean-style pancake with ice cream.

Guests are welcome to bring wine and beer to enjoy during the class.
Spicy California Roll
With avocado, cucumber, crabmeat, jalapeño, sesame seeds and spicy mayo
Philadelphia Roll
With avocado, cucumber, crabmeat, shrimp tempura, smoked salmon, cream cheese, sesame seeds and mango mayo
Double Crab Roll
With avocado, cucumber, crabmeat, grilled crabmeat, sesame seeds, unagi sauce and spicy mayo
Korean Pancake With Ice Cream
With flour, sugar and Korean syrup
Most dietary restrictions can be accommodated. Please mention this in the message field when you submit your booking request.
Minimum Guests

2

Maximum Guests

6

Meal Courses

4

Event Duration

2.5 hours

Labels

Asian, Fun, Gourmet, Korean, Sushi Making
Cozymeal guest reviews for this experience


Great experience. Paul was awesome and friendly.He taught us about every details of making sushi roll and he advised about ingredients. I can recommend this class to everyone.


Chef Paul was very knowledgeable about all the food and the ingredients! Made the experience interesting and fun! Would do it again :)


We had a lot of fun with Chef Paul- he was easy going, welcoming, and had a great sense of humour! We all learned some great tips and tricks to making delicious sushi rolls. Highly recommend and we are looking forward to doing it again!


Chef Paul was excellent, easy to follow instructions, nice and kind. We had a great evening talking about culture and food and learning some of the basics. Will definitely try it at home


Sydney McHugh
27 Jan 2023
So knowledgeable, personable, and a really great teacher and chef. I would recommend Chef Paul without hesitation.


Chef Paul was awesome. Every step was broken down and we each had a opportunity to try to do everything. Was a great date night. I highly recommend Chef Paul.


Simply there very best experience!


Great teacher, friendly, fantastic experience. Looking forward to doing another class with Chef Paul.


Wow! What a fun time! Chef Paul is funny and kind. He is a great teacher and really took the time to explain each step to us. I would do another class with him without a question! Great experience!


WOW!! This class and the food was absolutely amazing. Chef Paul hosted us in his house and it was a memorable experience. The rolls we made were so flavorful and filling! They were so good we look forward to ordering from Chef Paul's restaurant in the future. Highly recommend this experience!


We booked a private Sushi lesson with Chef Paul and I can't praise him enough! Not only was he incredibly gracious, knowledgeable and professional, he welcomed us Into his home, made us laugh and made the entire experience so special for us. We arrived as strangers and left as friends. I would recommend Chef Paul to anyone looking for catering, private lessons, team building, etc. He will add something special to your event. 10/10


Chef Paul was very personable and knowledgeable. He took time to explain the "why" behind each step of the process so we could understand better and remember how to do it at home. It was a fabulous experience. 10/10 would recommend


Chef Paul was a pleasure to learn from! We enjoyed learning knife skills, sushi making skills, and even how to properly make tempura. The class was so fun, my husband and I really enjoyed the time. Sushi is our go-to for date nights and now we are more informed and trained in sushi making for ourselves! Maybe date nights will include home made sushi nights from now on ;) Thank you so much from the bottom of our hearts! Jamie and Mark


Chef Paul hosted my team for a sushi-making class and it was extremely fun, informative, and delicious. We all had a fantastic time


Chef Paul is knowledgable, personable, and our team of colleagues had a wonderful time learning how to make sushi with him! I highly recommend Chef Paul to anyone looking for a fun cooking experience.


Great Class. Chef Paul is great! Nice person and really knows how to teach us even though you have zero knowledge on how to make sushi. So many good tricks I learned and now I am confidente to make sushis on my own
Cozymeal guest reviews for other experiences with Chef Paul


UNBELIEVABLE. Chef! Paul welcomed us into his kitchen and treated us like royalty. The fish was better than any I have ever tasted.


Very good experience! Amazing chef.


This is an amazing !!! We had such an amazing time with chef Paul.


What a delightful experience. Chef Paul came to our house and proceeded to prepare a multi-course Sushi meal that was as delicious as it was filling. The whole time Chef Paul was charming, engaging and informative on his process and techniques. We would totally recommend the experience to any Sushi lovers.


10/10 recommend doing this experience with Chef Paul. The environment was perfect, the food excellent, and the teacher exceptional. We had an incredible evening of laughs and eating and learned cooking techniques to take home.


Chef Paul was great! He graciously opened his home to my girlfriend and I for an evening of cool experiences, laughs and story telling. I would recommend this class for anyone looking to practice some knife skills or to learn how to roll a Kimbap. My favourite part of the evening was listening to Chef Paul's stories of growing up and living in South Korea.


I recently attended Chef Paul's Korean cooking class, and I must say that it was an incredible experience. Chef Paul was not only an excellent instructor, but also a great host, making sure everyone felt comfortable and confident in the kitchen. His knowledge of Korean cuisine and cooking techniques was impressive, and he was able to share this knowledge in a way that was easy to understand and follow. The dishes we prepared were not only delicious, but also beautifully presented. Overall, I highly recommend Chef Paul's Korean cooking class to anyone who is interested in learning about this amazing cuisine.


Truly amazing!! Food was delicious, and Chef Paul was very friendly and knowledgeable! Highly recommended!!


Chef Paul was delightful. We had a five star experience. He was so knowledgeable, had so many great suggestions, excellent teacher and tips on where to find ingredients. A great date night/birthday night for my husband. Chef Paul really made the experience.


Chef Paul was amazing , the details in each step made the difference . I've been to cooking classes before but this was was really different and enjoyable . Will be recommended to all my friends and will book again for more amazing experiences


Chef Paul was excellent! I learned a lot about preparing food, got some awesome recipes and really enjoyed eating the food. Wonderful experience!


I took chef Paul's "Authentic Tempura and Sushi" cooking class with my partner and we absolutely loved it!! It's always been a dream of ours to learn how to make authentic sushi and we're very glad this was our introduction. Chef Paul was very friendly and we can't wait to try it out on our own :)


Chef Paul communicated well ahead of the event, showed up to our house on time and gave us lots of tips on how to source and prepare the dishes. He was great with our family including our 11 and 9 year old kids. A delicious and fun evening!


Chef Paul was super organized and kind, taught us four different dishes in under 2 hours! We have lots of leftovers and knowledge to go forward.


Chef Paul was super friendly and professional. I really enjoyed the whole experience and would highly recommend it to anyone!


It was a great experience to learn how to make Sushi the right way. Fun way to engage in a team building activity in a very private setting. Thanks Paul for a great experience and we wish you the best! Mo and team.


Amazing food class experience! We booked it as a corporate team building event and Chef Paul made the entire process fun, engaging and delicious. Lots of laughs and memories made. Thanks Chef Paul!!


Lashonde Revels
16 Sep 2022
Chef Paul is amazing! You will not be disappointed. Cannot wait to practice my sushi making skills!


He showed up on time and straight away made us something to eat. It was delicious and the sauces were great. Finally he showed how to cut salmon, make deep fried tofu and rolls


Excellent experience! Chef Paul was extremely professional and fun to chat with. The food was incredible and really enjoyed the new skills we learned to easily bring them home to our kitchen. What a great date night or dinner party event!


We had a great time at the Korean Favorites cooking class. Chef Paul did an excellent job of explaining the ingredients and techniques of the dishes. It was also clear that he has a passion for sharing his knowledge as he was happy to indulge us with any questions related to Korean quinine. The dishes were delicious and we had a delightful time. We would recommend Chef Paul and this class to anyone looking to dive into the world of home Korean cooking!
Guest reviews for Chef Paul


I fell in love with Korean food after traveling to Korea last month. These days, there are many Korean restaurants in Calgary, so I wanted to learn Korean food, after search, I found out about cooking class in Calgary, and I got to know chef Paul who is Korean. Also Chef Paul is managing a take out restaurant, so I think he knows more about trends of korean food than anyone else, and I learned a lot about Korean food in cooking class. I am so happy to think that I will call my friends in this week to cook the food that I learned after cooking class. If you are looking for a Korean chef in Calgary, I recommend chef Paul without hesitation.


We learned sushi happily through Chef Kang for the first time. we always went to the restaurant to eat sushi, but it was hard to find a delicious restaurant. Among them, the place where Koreans do it was delicious, so I decided to have a fun time because I thought it would be nice to learn sushi from a Korean chef. Especially, Chef Kang is from Culinary art, and he has various knowledge about cooking, so he explained it easily, especially since he currently runs a sushi restaurant, he knows about sushi better than anyone else and explained it easily to new learners. Now, we are going to make sushi in the kitchen, not in the restaurant with my wife, and invite my friends to dinner. Thank you again and I would like to apply again soon to learn more advanced courses, not beginner courses. I strongly recommend it to those who are interested in sushi.


Chef Paul is a very talented sushi chef and restaurant owner. Sushi is something I really enjoy. Chef Paul showed me how to make a sashimi dish. I love learning about dishes I love and how to recreate them at home. If you are a sushi lover too I recommend Chef Paul!
CAD $ 99 Per person
all-inclusive: 2.5-hour class, 4-course meal.
---
Can be used for any experience or cookware
Meet your chef
Chef Paul
Verified chef
Food safety certified
---
After studying culinary arts in New Brunswick, Chef Paul began his luminous career as a professional chef specializing in Korean and Japanese food. He is a talented sushi chef and master of Korean BBQ, with a flair for crafting dishes that are both traditional yet delightfully modern. Chef Paul currently runs his own restaurant, but has also worked as a restaurant manager and private chef. Now, he's eager to share his knowledge and skill with you.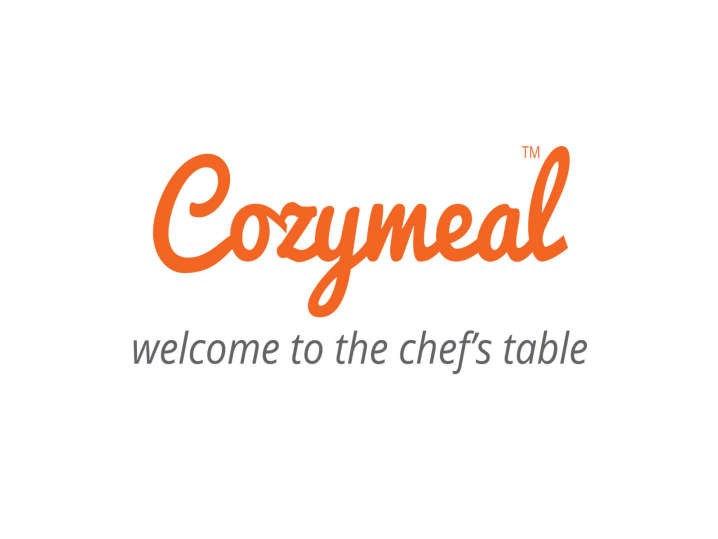 We use cookies to offer you a better browsing experience, analyze site traffic and personalize content. If you continue to use this site, you consent to our use of cookies Accept