Grilling Class - Backyard Barbecue
Grilling Class - Backyard Barbecue
236 reviews
236 reviews
Discover the sweet, smoky joy of outdoor cooking in this fun hands-on grilling class.
Let Chef Logan transport you to the great outdoors to teach you the finer points of a backyard barbecue! You'll learn the fundamentals of using a barbecue, working with varying temperatures, and much more.

Once you've advanced your grill skills, you'll prepare a grilled Thai pineapple salad and marinated chicken kebabs served with roasted garlic potatoes. You'll also mix up some frosty peach shots to whet your whistle. And to wrap it all up, you'll create s'mores banana boats — a fresh take on a cookout classic.

Guests are welcome to bring wine and beer to enjoy during the class.
Grilled Thai Pineapple Salad
With Thai peppers, bell peppers, green onions, peanuts, cilantro and lime
Frosty Peach Shots
With local peaches, apple cider, peach juice and fresh ginger
Marinated Chicken and Vegetable Kebabs
With red onion, bell peppers, zucchini, lemon, herbs and garlic potatoes
S'mores Banana Boats
With marshmallows, dark chocolate and toasted graham crackers
Most dietary restrictions can be accommodated. Please mention this in the message field when you submit your booking request.
Minimum Guests

2

Maximum Guests

4

Meal Courses

3

Event Duration

3 hours

Labels

BBQ, Couples, Date Night, Fun
Cozymeal guest reviews for this experience


Chef Logan was amazing. He created such an amazing experience for us and taught us lots of little cooking tips. He was very friendly and made the class very fun. Would definitely do it again!
Cozymeal guest reviews for other experiences with Chef Logan


AWESOME TIME,,,GOOD FOOD!!!!!


Logan was awesome-great experience!


Logan's cooking class was a wonderful experience. He was very accommodating to dietary restrictions. He is so knowledgeable and has great suggestions!


Fun class, chef Logan was great


wonderful chef. Class was easy to follow and questions were answered. I would definitely recommend


We enjoyed our experience with Chef Logan. Beyond the food and drinks being delicious, Chef Logan was patient with us when we got behind and never made us feel like we were a burden. We also learned some new things!


The class was a great explanation of how to make pizza, I'm definitely doing it again with my family and friends.


I thought the class was great! Thank you!! I cannot wait to make the pizza and bruschetta for friends. Chef Logan answered all my questions and it was appreciated. It was a great experience.


Chef Logan was an excellent instructor! My husband and I had such a fun time taking his class. Absolutley recommend!


First time ever trying this out and it was a blast! Definitely doing it again! Chef Logan was amazing. Easy to interact with and very welcoming it was like hanging out with a friend!


Amazing chef with a great personality. We had a good time.


My wife booked this for my 50th birthday and it was an incredible experience! Chef Logan is an amazing chef and made the whole experience fun and educational. One of the best meals I have ever had. Cant wait to sign up for another one with Chef Logan.


It was an amazing session, we had been trying to make our own dough and Logan made the process so easy. The food tasted amazing and we learned a lot in the process too. Overall a fun and tasty evening for all!


Fun and delicious!


The event was very good. Chef Logan was very engaging, made the whole process easy to follow and I learned new techniques how to cook and handle the knife. He gave some additional tips on other types of paellas. He also gave us a very good instruction on how to make sangria. In summary it was very good and exceeded my expectations.


Chef Logan was a great teacher - had really helpful and detailed tips and his recipes were incredibly delicious!! All of the recipes turned out perfectly thanks to his guidance. Would definitely recommend his class!


fun


Was a wonderful evening


Very informative and pleasant evening with very personable Chef Logan on the art of pizza making using fresh ingredients.


Fun night cooking pizza with Chef Logan and extra benefit of making the best bruschetta that we have ever had!


Felt rushed- maybe make one sushi roll- I did like the history of sushi and education about how to roll


This was our first experience with Cozymeal. Chef Logan did a fantastic job and We really enjoyed it. We are already planning our next class.


Logan did outstanding explaining steps. It was our first time making sushi and it turned out really well!


We really enjoyed the sushi essentials class. Thank you!


Honestly, I would give this 0 stars if it was possible, here's my experience, we pulled up to the address and the first thing we both thought, was there must be some mistake. The house was very old, which I'm it's self is not an issue, however the yard was in serious need of attention. It was so bad, we thought for sure the house was either Abandoned, or up for Foreclosure. I asked my gf to wait in the truck while I approached the door, fully expecting this address to be incorrect. Chef Logan was standing just inside the door, and assured me I had the right address, so I went back and got my gf. Chef Logan greeted us at the door, and welcomed us both in, the very first thing we noticed was how unkept the house was. Not saying it was completely disgusting, but honestly, wasn't too far off. The second thing we noticed was heat that greeted us, it was apx 30 deg out side, and being that there was no air conditioning, and a toaster oven on, it was considerably warmer in side. The third thing we both noticed, was the size of the kitchen, it was extremely small. Chef Logan had 4 bar stools set up I front of his prep station, which would work fine for seating four people, providing your personal space is very small, and you don't mind touching the people around you. The other couple attending were about 20 mins late, so Chef Logan passed the time by asking about us, and telling us about himself, all the while occasionally wiping the sweat from his brow as he, and we, dealt with the extreme heat inside the small kitchen we were occupying. Being that the kitchen was so small, I asked Chef Logan how we were all going to set up so we could each have our space to prepare food, he informed me that because of the limited space, we would use the prep space he was standing in front of, as well as another counter in the kitchen. This counter he pointed to, was hardly adequate space for someone to prep food. And even if there was enough room, the area looked unclean enough that any rational person would not want to handle food there. Once the other couple showed up, we began with the class. This is when I realized this was going to be nothing like what I thought it was going to be. This may be my fault for reading the add carefully enough, but I thought we were all going to have our own space where we would be prepping food. I was completely wrong, we simply sat there in that extreme heat, and tried our best to listen to what he was telling us and showing us. After about 20 mins, I excused myself so I could go get some fresh air. Although it was still 30 deg outside, the air felt cool compared to what we were sitting in and I stood outside for a few mins enjoying being out of that hot, dirty house. That is when I realized I didn't think I was going to be able to make it through the entire class, but as I had paid 200 bucks for this, I was going to try. I walked back in and took a seat, that's when I noticed Chef Logan use a paper towel to wipe the sweat that was rolling down his forehead, toss the paper towel, then proceed to continue to handle food with out washing his hands. That was the point where I had had enough, I looked at my gf, who was clearly as uncomfortable as I was and told Chef Logan that we would be unable to make it through the class due to the heat. I informed him that as he contacted to cook, and turn on more appliances, combined with the heat of five bodies in such a small place, the heat was only going to get far worse. I abstained from giving him my opinion on everything as I figured it best not to do so in front of the other two guests. He told me he completely understood and asked if we would like to come back for the meal. I said we likely could, so he said to drop back by in about an hour and a half. The gf and I went for dinner and discussed our experience, and both decided with the state of that house, neither of us wanted to go back and consume any food that was prepared there, as hard as that may sound. Did I mention he pulled slightly wilted Basil out of a bag and started preparing it with our even a rinse under the tap? And to make matters even worse, I pity anyone with a dog or cat Allergy that goes over there as there is two cats and a dog that live there. For my gf and myself, this was not an issue, but I feel it's something that needs to be stated in the add so people can make an informed decision as to whether or not they would like to visit this man's house. As far as Chef Logan personally, he was a very polite, welcoming, mild mannered man. And it needs to be said that Chef Logan contacted me later in the night and refunded me just under a hundred dollars of my 200 back to me. As to whether we would use CozyKitchen again, we would not. I know it's not fair to judge a company off of one experience, but this experience was enough to cause both of us to do exactly that.


We really liked the extra culinary knowledge: knife skills, flavoring, toasting saffron etc. Very fun and informative!


Victor DeLaet
18 Jul 2022
Logan is very talented and well worth it. Highly recommend his services.


Our cooking class with Chef Logan was wonderful. He is very charming, professional and informative about all types of cooking. He taught us many little tips along the way and the finished product was delicious. It was a fun evening and we would highly recommend Chef Logan. Thank you!


Logan was a great teacher and the food was delicious!


This was our first class & we loved it!


Chef Logan was extremely friendly and made us a delicious dinner (Mexican Classics). We had a wonderful experience


We enjoyed the burgers


Chef Logan was engaging and led an awesome class. He was open to all questions and really made the class fun! I would 110% recommend his class to others!


Wonderful class and chef!


Lot of fun! Thanks!


Chef Logan was so great! Very interactive, explained everything thoroughly, and the meal was delicious! Thank you so much, great date night idea!


Thanks for the great class!


Family oriented, fun experience. Was a great Father's Day gift. Chef Logan was easy to understand and worked at a good pace for us. Will definitely do more classes!


I booked this experience as an early father's day gift for my husband and we were both blown away! Chef Logan is not only super knowledgeable but so personable and made the night fly by! We learned so many great tips and enjoyed some of the best pizza we have ever tasted! Thank you so much! and we can't wait to book with you again soon! Travis and Iona


This class was fantastic! Chef Logan was excellent and he made everyone feel at home and that we could readily succeed in learning how to roll sushi. He was personable and made sure we were all keeping up with him as he taught us how to make sushi. I especially liked that he gave us inside chef information, tips and tricks during the class, like using a damp towel to stabilize the cutting board and how to safely hold and use a knife. My grandchild and I doubted that we could be successful on our first try at making sushi, but we did it! and Chef Logan made that possible.


Colleen Bolton
10 Jun 2022
Lots of fun - learned a lot about dough


Sharon Lockhart
08 Jun 2022
Excellent cooking techniques were shared. The recipes were delicious. Chef Logan encouraged us and answered all of our questions. We had a great time together!


This was a great experience and lots of fun. We learned some new techniques and the food was delicious! Chef was very interactive and engaging with our team.


Logan was very personable, and fun and lots of information was given. Just overall a very enjoyable experience.


Super fun!! We loved chef Logan!


Chef Logan was amazing. He provided excellent guidance, cooking tips, and culinary history while being upbeat and enthusiastic. A+.


Chef Logan was super nice and taught us alot about the art of sushi. Our sushi tasted so good and looked pretty good. Thankful for his help! Definitely would take another class and recommend him!


Chef Logan was awesome! Very personable, welcoming, knowedgable and prepared. We learned so much, had a great time and there was even an original rap ! Highly reccomend this experience.


Chef Logan was fantastic! My girlfriend and I both enjoyed an evening learning how to make various types of sushi using high quality ingredients selected by the chef. Chef Logan was incredibly welcoming, friendly and knowledgeable giving us not only a super fun hands on experience but also sharing some of the history of sushi.


Chef Logan was great! Went fast enough to get it all done, but took questions and was aware some things took a little more time. Really fun & great experience to have with my nephew. Recommended.


I had Chef Logan come to our home to surprise my husband for his birthday. Not only was it a wonderful surprise, the class exceeded all expectations. We've tried making homemade pizza before, but we learned a couple of tips that I we had never heard before that will definitely "up our game" in the future. (Best pizza ever!) Chef Logan was friendly and personable. I would highly recommend this class.


Absolutely fantastic experience! Food was amazing and Chef Logan was a great host!


Cazilda Steele
04 May 2022
Chef Logan was full of energy and assisted us in making a tasty meal. I really liked the knife techniques he showed us. The meal was simple and the spices were plenty! Great class!


Chef Logan was amazing! Extremely thorough, personable, and a master at his craft. His ability to be personable and educational gave our family a fantastic experience. I would highly recommend taking a class from him to anyone. We learned many tips that we will use in many dishes to come. Thank you Chef Logan.


Chef logan is fantastic; super friendly, offers so many practical tips, and of course great food.


Victoria Guerra
28 Apr 2022
Chef Logan was great! My paella came out so good. Chef Logan is great at explaining the recipe and providing any guidance throughout cooking


Chef Logan was very methodical and swift! Love his knife skills and how to cut an onion! Highly recommend! Paella was awesome.


Chef Logan was a great class facilitator. He was knowledgable and highly engaging. I gave this class to my 17 year old grandson and his girlfriend for their birthdays and they were very pleased. The sushi tasted delicious and the kids went ahead and made sushi again the next day on their own.


The CEO loved the event and is looking forward to the one tonight!


Fun time!


Just Awesome!


Great speaker, easy to follow and very knowledgeable. Would highly recommend.


Clear, informative, well-paced, and food was delicious!


What wonderful evening! The food was delicious and the recipes easy to follow. We will definitely be making this again! Thanks Chef Logan for a fun night!


Logan was very engaging and knowledgeable. We got a little behind at times but he just stopped so we could catch up. He also taught tips on other things like knife skills. Very fun. We all enjoyed it.


Chef Logan was awesome!


This was our first experience with Cozy Meals and we would definitely do it again. Chef Logan had us watch his technique then try it ourselves which was really fun and interactive, answered every one of our questions (and we had a lot) and the food was amazing. We came in with some basic cooking skills/knowledge and learned so much from him. The meal was simple with tips on how to elevate it to the next level. Chef Logan is very down to earth, personable and is a fantastic teacher. The entire experience felt like going to a friend's house to have a relaxing meal, while learning at the same time. We highly recommend this experience to anyone. Thank you, Chef Logan!


Very good instructions. The class moved along quickly and kept me on pace. This was a fun experience.


Chef Logan was great! Very friendly and knowledgeable. He taught us the history of sushi as well as many detailed techniques. We wouldn't hesitate to recommend the class to anyone considering it.


Chef Logan's class was engaging and excellent. The recipes were great and we also loved some of his kitchen tips and techniques, especially the knife skills!


Awesome class. So much taste. Definitely worth learning new ways of cooking.


Chef Logan wad great! Knowledgeable, friendly and fun. We had a blast and the sushi was delicious!


Carrie RenaudLapierre
30 Mar 2022
He was amazing ! Learned a ton and Chef Logan made it super fun and easy to follow along. Highly recommend.


Teresa Goguen
29 Mar 2022
You did a fantastic job :)


Logan's the type of guy you find a life long friend you in. Enjoyable doesn't even explain how much fun we had. We will for sure do it again.


So much fun. Gave as a gift to my wife and our friends. Learned so much about food from Chef Logan. Food was delicious!


Talked very fast and did not allow time for questions or to catch up. Maybe pizza is too complicated for such a sort class


Really fun class! We learned so many tips and will definitely be making the BBQ pizza and bruschetta again. So good!! Thank you Chef Logan!


The food was excellent, chef talks a little fast. Everything turned out great in the end!


Thank you so much Chef Logan.


So fun. Really delicious sushi you make yourself!!


The class was fun. Chef was informative and easy to follow. Gave some interesting history about sushi. As well as some great rolling tips. Would definitely take a class of his again.


We had a great time and learned a lot!


The sushi turned out great my kids ate it before the class was over. The class was very fun!


Fantastic experience. Chef Logan has a welcoming and friendly outlook and structured the evening so that we got a thorough intro, some hands on making and, of course, lots of tasting. All with helpful hints and tips along the way so that we feel confident to try making sushi ourselves.


We had a great time and the food was wonderful.


Such a fun time! Gave this to my boyfriend as a gift and we had a blast learning to roll our own sushi!


Very friendly chef! Chef Logan made the class very fun!


Chef Logan was very personable, understanding, and knowledgeable. The paella was absolutely delicious, I would recommend for anyone who loves the dish, wants to try something new by cooking with some unusual ingredients, has a date who also loves cooking, or anyone else! This is a really fun way to spend an evening.


It was a fun course and chef Logan took his time to explain even little details of the cooking.


Great class!


Chef Logan was exceptional! His instruction and delivery was amazing! He was also very patient in answering our questions and making sure we were able to stay on track. I will absolutely attend another one of his classes in the future.


Logan was awesome and so insightful he did a wonderful job!


This was so much fun!!! Definitely recommend for anyone.


Our favorite cooking class yet, Chef Logan made us feel like we were part of a cooking show on the Food Network. He was very Alton Brown-ish in the way he shared food facts, science tidbits and other interesting anecdotes. He was engaging, entertaining and informative. We learned a lot of useful techniques and We've already booked another of his online classes!


Chef Logan was fantastic! Super personable, knowledgeable and we learned a lot of cooking tips and tricks! The meal was delicious! Highly recommend!!


Very easy going class.


Logan was great! Easy to follow, friendly, and a sense of humor. Plus the sushi was amazing! We will definitely be making sushi with him again.


Would family of 4 had a blast making sushi with Chef Logan! Fun for the adults and kids, and a good pace.


Awesome experience and easy to follow! Picked up some great tips for the future!


Great experience! The pace was a little fast at the beginning and then varied, hard to follow at times. But overall chef Logan was very knowledgeable and took the time to personalize the experience


This was so much fun and informative!


Great host! He made it easy to follow along and a comfy and inclusive atmosphere, virtually. Plus our sushi came out delicious!


Great class, very helpful for a newbie


Chef Logan was knowledgeable, entertaining and a fantastic teacher. The recipes were duplicate-able and the food was was amazing!


He was excellent! Delicious!


He was fantastic! We had so much fun.


Chef Logan was amazing! He was funny and patient and knowledgeable. I planned the class for my new singles group I created on meetup and wasn't sure how it was going pan out. It was seemless. We had a blast .. and I made sushi!!!??. I will definitely do this again. Thanks Chef Logan


Absolutely fantastic! Highly recommend. Great food and vibe.


Great class and learned a lot. Chef Logan was engaging and informative. Thanks for a great evening.


Chef Logan was absolutely incredible. He was very personable and just a delight to be around. I'm definitely looking forward to going to another one of his classes. It felt like I made a new friend. 10/10 recommend any of his classes. He rocked!


Awesome class, great evening. Chef Logan made the night super enjoyable and was great at teaching everyone everything he knows about Sushi and a few other dishes too!


An excellent evening!! Not only was the meal absolutely delicious and totally worth every penny, we learned a lot about Indian cooking ingredients, techniques and history in the process. Highly recommend!


The class was super enjoyable and laid back! Chef Logan was very knowledgeable and fun to be around.


Great food, great conversations, we even got a special surprise appearance from "Hot teeth"! Highly recommend this with friends and/or your partner.


Just a warm, easy going, relaxed and wonderful evening. Can't wait to have an occasion to meet up with chef Logan again.


Our group had so much fun with Chef Logan tonight - thank you!! We took the Artisan Italian Pizza class and I can say that this was the best pizza I've ever tasted!! We had a blast in our cooking class, Chef Logan is down go earth, personable and his passion for cooking is contagious! We will definitely be taking more classes with him in the near future!!


We had a great time learning to make sushi and enjoyed the history and knife skill lessons.


Chef Logan was terrific. The class was well paced and run, with clear instructions and interesting stories. Thank you so much!


That was fantastic! I can't wait to try more. Thank you.


He moves quick, but keeps the class engaged and provides plenty of leeway and suggestion to experiment both during and after class. We had a lot of fun!


My husband and I enjoyed our first class with chef Logan. We learned a lot and appreciated Chef Logan's tips and tricks. Highly recommend!


Chef Logan was enthusiastic and incredibly helpful and this was a well-paced class. I was so fortunate to be able to take this class. Thank you, Chef!


Logan was really nice, but he went really fast and made the experience rather stressful. I wish more time was devoted to the rice making because that's the most important part. He rushed through that to then waste time too vividly explaining how to roll the sushi. I loved his personality and vibe, just wish he distributed the time better. We were also not informed that we needed to make the sauces and sushi vinegar before hand so that made it more stressful. Thanks for a fun birthday though!


Excellent experience, so easy to follow. Would definitely take another class


The instruction was thorough and excellent. I highly recommend the instructor and class.


This was fun. I learned a lot of stuff, which I will use in addition to when I make these recipes. The meal was delicious


Chef Logan's sushi rolling class was a hit for our office Xmas party! It was a fun learning experience for everyone and we ended yo with more than enough to fill our bellies and to take home!


Awesome personality And really made us feel very comfortable. That brochetta was a dream!!!! I can't wait to get the recipes!!!!


My husband and I signed up for the Artisan Italian Dinner with Chef Logan as a date night. It was wonderful. Chef Logan is very personable, fun, and a great instructor who is passionate about the food he makes (delicious) and shows you how to make, and generous with his knowledge and tips about what makes a dish great. This was our first event with Cozymeal and the experience was superb; it's definitely something we'll definitely try again.


Wow what an amazing experience with Chef Logan! It was a great mix of learning, laughter and really good food. Would highly recommend and will personally be using again


Chef Logan was professional, personable, and all around fantastic. Thanks for the great evening!


Chef Logan was so personable and knowledgeable about his art of cooking. We thoroughly enjoyed our experience with him. Would highly recommend him if you are looking for an evening of good food and entertainment.


Our Indian cooking lesson was beyond our expectations. Not only did we have amazing instruction on Indian food and spices, we were given many other cooking tips. Our feast was excellent. Thank you Chef Logan for a memorable night.


Chef Logan was great to work with. I really enjoyed his Neapolitan-Style Pizza class. I learned many new things and the pizza was the best pizza I've made so far. If you're interested in making a great tasting pizza, then try Chef Logan's cooking class.


Chef Logan made the experience . He explained all the steps along the way. He offered tips on how to use your knife, how to cut up onions and other vegetables. He kept us focused on the task at hand and ended with trivia questions that were challenging.


Made the class fun and gave great cooking tips. He went at a pace that was easy to keep up with.


Chef Logan did a great job virtually leading a large group (24+) work event, consisting of individual's of varied cooking experience. He demonstrated techniques twice to ensure we understood, provided enough time between steps to allow those of us who needed more time to catch up, and kept talking / providing tips during that time so that the event remained engaging for those who may not have needed the time. He also answered questions in real-time throughout the session. It was a great team building event.


Great class! Yummy recipes and fun trivia at the end!


Great Basic Class if you want to learn to make sushi.


Great instructions on the technique of rolling, very clear, enjoyable course.


Chef Logan was amazing! My boyfriend and I had a great time for our in person cooking class. We would come back even just for chef Logan, but the food is to die for! We will definitely be booking again! Vibes and food were perfect.


Well paced and very thorough! Sushi turned out amazing


Absolutely fantastic night with Chef Logan going over the Quidditch meal. Would recommend to anyone.


A great evening with Chef Logan. Very personable and very knowledgeable. While talking and demonstrating his meal plan he answered questions and showed us techniques outside the lesson while keeping us on track. He deserves five stars, but there was only room for two to sit while watching and four of us traded off and on; otherwise a perfect evening. The pakoras and scented rice were out of this world; both so light. And the pakoras were so crisp! The Roman joshi was perfect! We've been talking about it for two days straight and have told our friends.


Chef Logan is amazingly knowledgeable, talented and passionate about cooking. We learnt so much and the food was fantastic. Just needs a better kitchen for viewing purposes. Couldn't see the stove so well. Will book again and refer. Thanks Chef Logan


Chef Logan provided clear instructions throughout on the way to a delicious paella meal. Additionally, he shared several tips that were exceptionally helpful, such as how to make a cutting board not slip, how to hold a knife, how to chop an onion (demonstrating 2 different methods). Somehow I always thought the onion chopping was TV magic but he showed us how to do it. I can't say enough for how much I enjoyed this class.


We had so much fun in this class We loves chef Logan!!!!


Great class, easy to follow and is very patient. He will answer any questions you have. You learn a lot from chef Logan.


Logan was excellent - perfect pace, very enthusiastic and the recipes were amazing!


Wonderful experience! We booked a private party for my son's 18th birthday and Chef Logan was so engaging and clear with directions - everyone had a great time and learned to make beautiful sushi : ) We would definitely recommend!


The best pork tenderloin ever! Such a fun class to do together as a group and Chef Logan was very knowledgeable. Everyone had a blast.


Logan was an amazing teacher


Chef Logan was very personable and definitely knows his pizza! It was very fast paced, but I anticipated that would be the case from reading the recipe. I can't wait to make it again.


Chef Logan was really fantastic and super nice! My own feedback would be for him to slow down a little so the participants can keep up. Or maybe start by having everyone lay out all of the ingredients in each of the dishes so that when it comes time to do that dish, the participant is ready to rock. Otherwise, amazing!!!


Everything turned out delicious!


Logan was great! My team did a virtual work event and everyone had the best time. Lots of great tips and I loved the sushi facts as well, so interesting.


Such a great experience! Incredibly well done - we loved learning how to cook a new cuisine while getting a little background on the history of the food. He kept it slow enough for beginners to keep up but quick enough to fit a lot in one class.


The result is that we had excellent tasting sushi and beautiful rolls. He walked us through everything really well. One tip: Print the recipes out. We had many things going on and confusion can be an unwanted guest. I also like the redundancy of hearing the directions and reading as well. Of course, you can ask Chef Logan to repeat and he does so gracefully, but I think it would have been easier had I had them printed out. Maybe Chef Logan can put the recipes on a screen share but even then that'd be temporary. Printing the recipes would be probably easier.


Zach and Jerra
21 Mar 2021
This class was great! Sushi was delicious and we had a lot of fun. The chef went very fast in the last half and it was a little difficult keeping up, but still a great class nonetheless.


We never thought that we would ever be able to make sushi, but we did! It was delicious with perfect rice and delicious sauces!


Chef Logan was outstanding! He made the class so fun and helped us through every step of the way. It was a fast, intense class but we absolutely loved it. Thank you for the fun experience!


What a great time! Chef Logan, was helpful, informative and best of all taught us how to make great food! This is our second, and most certainly, not our last Cozymeal Experience. What fun!!


Had such a blast with Chef Logan! His instructions were really easy to follow, and he always paused if we needed a little more time or if we had questions. The sushi that we made was amazing! The only downside for me was having a lot of ingredients leftover at the end, so if there is a way to modify the recipes for 1 person, I think that would be helpful. Thank you chef!


Chef Logan was very knowledgeable and had lots of fun facts. He encouraged us to try some new things and gave us options to customize our food. The pace was very fast at the beginning but Chef Logan made sure we didn't get lost. Most important, the food was delicious and we had a lot of fun!


Exactly as I had hoped. Accomplished a lot in a short amount of time. This is a fast paced introduction to sushi making. No prior experience necessary. Protip - look at the recipes in advance and prepare what you can ahead of time (not necessary but makes things much easier). Many in our booking seemed to know each other -- I was happy that the Chef was uber focused on accomplishing the task (sushi making) and kept the class/experience focused on the end goal. Would highly recommend.


Great class. Great sushi!


Very impressed with Chef Logan's class! Well-paced and easy to follow.


Great sushi making class !


Awesome! I really enjoyed it and had a great time with my team and Chef Logan. The pizza was awesome and everyone was fighting over it.


Chef Logan was great! Very patient and the food was amazing!


Logan was super patient and the finished product was really good!


Chef Logan was excellent!! He was very friendly, informative and also gave up some great tips and techniques to use in the future!


We had a great time and we learned a lot. Logan is organized and informative. His personality is perfect for teaching . It took us a little while to get use to the fast pace, but Logan was willing to repeat things as needed. We all had success with our pizzas.


Really enjoyed this class and the sushi was delicious. A little fast paced but Chef Logan will assist with any questions and repeating instructions as needed.


really good experience I think the only thing that could have done better was speak a little slower with the recipes.


This was so much fun! Chef Logan was a great teacher! He answered all of our questions, gave us lots of little facts along the way, & gave us all time to follow along perfectly! I feel very lucky we got him on our first time because we all agreed, that we will be back!!! Thanks again Chef!!!


Great class. Very informative. He didn't acknowledge the occasion.


Thank you Logan! Everyone enjoyed their time with the class.


Loved it! Chef Logan was a great teacher and did a great job making sure nobody fell behind.


Chef Logan was great to work with and very patient with all the questions. We accidentally ran out of one ingredient and he helped us easily find a substitution on the fly. The food was INCREDIBLE and my partner and I couldn't stop saying how impressed we were with ourselves! All thanks to the direction and guidance from Chef Logan. Thank you for teaching us how to make our favorite date night meal, sushi, FROM HOME!


We had the best time with Chef Logan learning to make sushi! He was patient and repeated directions as needed. We will definitely be doing a cozymeal event again!


Very engaging & fun! The food was fantastic.


I loved the recipes, however the class felt very rushed, and the Chef didn't pay much attention to where everyone was in the process. Other classes I've attended, the Chef has done "check-ins" on how it was going, and checking the food to see if it was coming along. I feel the class could be a great class given the attention to the participants a bit more.


Chef Logan was amazing! He was a great teacher, patient when he had to be, and obviously super well versed in his craft. He also had a lot of fun sushi-related facts — we learned a ton. We'd never taken a cooking class or rolled our own sushi before but it was so much fun, and an overall great experience. We'd definitely do it again!


Learned new techniques! Great class!


This class was awesome! Logan was a wonderful instructor. The pace is pretty fast, but that was much appreciated by our group. We all felt like we learned a lot and are equipped to make sushi on our own. Everything we made was delicious. It would be good to revise some of the recipes and/or provide more clarification on ingredients that can be substituted and quantities (smoked salmon vs sashimi grade raw salmon, brown sugar vs granulated sugar, amount of sesame seeds needed). As other reviews mention, this class is closer to 90-120 minutes instead of 75 minutes. We went into it expecting that and it was the perfect length.


Made the best burgers ever! Easy to follow, great tips! Thank you chef Logan!


This was a lot more fun than I expected. The first 30 minutes were very quick, but after the rice was on the stove and cutting was done, Chef slowed down and was great at providing instruction to make the rolls. I came away from the class with the knowledge and skill to make rolls on my own. Thanks!


Chef Logan is very knowledgeable and made the whole process very fun and engaging! He really encourages taking risks with your cooking and trying new things. Would definitely take a course with him again


Really enjoyed the fun facts during the experience


Chef Logan's sushi making class was so much fun. He is very knowledgeable, informative, and patient. We made delicious sushi with our teens. Great family night.


Chef Logan was great. He worked fast but repeated steps many times and had no issues when people asked again for the step. Started with some basic knife skills to get everyone started and offered alternatives to folks who couldn't find all ingredients.


Thank you so much Chef! This class was so fun! My husband and I enjoyed learning how to make sushi multiple ways! Instructions were clear and easy to follow! This sushi tastes great! We gained all the fundamentals needed to explore more sushi recipes of our own! Started eating the sushi before the class ended it tasted so great! Thank you again! ?


The class was super fun!!


Awesome class, we learned so much and had a great time!


This was a great experience. It felt a bit hectic in the beginning but Chef Logan was very patient and took his time to help us get it right.


It was a great class .chef Logan was very clear and detailed about everything. I have made sushi before but I did learn some great tips from the chef that I will definitely be doing from now on.


Chef Logan did an amazing job with this class. I'm an avid sushi lover but with the quarantine haven't been able to enjoy much lately. With this class that'll no longer be the case. The class did run a little long but it was more than worth it for what he taught us. I highly recommend this class to anyone looking to learn how to make sushi!


We had such a great experience with Chef Logan. He was super informative not just about our Pizzas but also about his other tips and tricks in the kitchen! Highly recommend for a date night. He made cooking fun and everything came out delicious. We'll 100% be signing up for another class.


This was so fun and got us to do something different during quarantine! Chef Logan did an awesome job of walking us through everything in detail. It was super easy to follow and delicious. Would definitely do this again.


Chef Logan was nice and very knowledgeable and this class was a good learning experience for the basics. However, the class that was supposed to take 75 minutes ended up lasting 2 hours and 15 minutes. This wasn't an issue for us, but I wanted to leave feedback that the class time should be accurately represented in case people have other plans. Chef Logan went way too fast when creating the sushi rolls, and it was impossible to keep up, leaving us feeling stressed. My recommendation for this class is to cut out one of the rolls or sauces or something so that Logan and participants can slow down. Additionally, most people, us included, ran out of sushi rice when it came time to make the hand rolls. I recommend that Logan instruct people to set aside a portion of rice for the hand rolls at the beginning, or just cut that part out for time. This class would be better if Logan would check in on the participants and see how they were doing. It seemed that Logan was teaching this class as if it was without other people present, and it would have been nice to feel as if we were actually a part of the experience.


Logan was so great and the pizza was AMAZING! Highly recommend


Chef Logan was amazing. Easy to follow along, full of fun history facts. Such a great experience.


Chef Logan was amazing!! Loved taking his class, not only is he a great teacher but he was very receptive to questions and we had a blast! Thank you!!


Planned this experience for my boyfriends quarantined 30th bday and he loved it! He can't stop telling all his friends to check cozymeal out. Chef Logan was a phenomenal host, had a lot of great facts to share throughout the process, and did a great job leading everyone through the steps. We have made sushi a couple times already since our session a couple weeks ago.


Great experience


Chef Logan taught me to make the best tater tots in the Universe! The recipes and pace were challenging but the end result was a five-star brunch. It was highly-interactive, full of tips, tricks and pro-level techniques. Book with confidence that Chef Logan can and will make you a brunch Rockstar!


It was amazing. Thank you.


Chef Logan was very friendly and amazing! He walked us step by step through the entire process of making pizza! I feel confident enough based on the cooking class, that I have made my own pizza! thank you!!


Such a fun way to learn how to cook pizza!


Chef Logan was a great teacher! He shared a lot of his knowledge about making sushi and the proper techniques. The cameras were set up well so we could see what he was doing. I appreciated how personable he is, and I really enjoyed the fun sushi facts he sprinkled in!


This was an awesome class! We booked it as a private party for my husband's birthday, and we had a great time. Chef Logan was very thorough in his directions and made it easy to figure out what to do when. I was shocked by how well our sushi actually turned out!


Chef Logan was interactive, ready to answer our questions and very easy to follow.


Chef Logan was engaging, patient, and informative. This was my first virtual cooking class and I loved it!


Much fun with the chef!


The pizza making class was fun. Chef Logan showed that pizza dough is easy to make from start and there exists dessert pizza!


Great class!


Logan did a wonderful job with instructions and also shared some great history and background on Sushi.


Chef was wonderful! He answered all of our questions prior to the class. During the class he was patient and knowledgable with each person's inquiry/needs.


What a delight. Logan was funny, kinda and helped us make some wonderful pizza! Thanks Logan!


Had so much fun and the food was delicious!


Chef Logan was engaging, talented, and made a mean pizza. My pizza wasn't quite so mean... but practice makes perfect, and I learned a lot and had fun.


Great class thx


We surprised my mom with a Zoom 70th birthday with all of her friends. Chef Logan was very patient with our group with 10 screens logged in. He taught us how to make Neopolitan style pizza from scratch, as well as a dessert pizza. Everyone loved the pizzas, they were truly the best homemade pizza we have all ever tasted (and most of us are from Chicago which means we know good pizza!). With having a big group, naturally there were people who got behind and often lots of people trying to talk at once. Chef Logan was super patient, never once got annoyed with the group and never hesitated to repeat the measures of ingredients over and over so everyone could be on the same page. He would also get some questions about the different cooking processes and what his preferences were for certain ingredient brands or cookware products. He always had great answers and is clearly skilled in his craft! Thanks, Chef Logan, for a fun and delicious evening with friends! This was a great option for a quarantine birthday!


Chef Logan was a lot of fun. Upbeat and friendly. Passionate and knowledgeable about his craft. I look forward to taking more classes with him in the future.


We booked Chef Logan for my girlfriends birthday and he put in the extra effort to make it a special experience with attention to detail in all aspects. The food and the experience was top notch. We learned a lot about cooking and enjoyed an amazing meal. I would highly recommend this Chef as he made us feel welcome and valued with a professional, yet laid back experience with laughs and great memories.


Logan was very friendly and knowledgeable! Clearly has a passion for cooking and for people. We had a great time!


We have an amazing evening with Chef Logan - it felt comfortable like hanging out with a friend whilst still learning lots. The Sushi at the end was amazing and we were provided with so much we even took home some of it!


It was awesome. Bruschetta was the best ever. Steak, potatoes, brussel sprouts and dessert were great. Chef Logan was very informative. We learned a lot and had a great time.


It was an absolute amazing experience Chef Logan was great. He explained things very well and we could tell that he is really passionate about what he does, which enhanced the whole experience. Looking forward to doing this again :)


My wife and I had a great experience learning about and cooking pizza. I can honestly say that this was some of the best pizza I have ever tasted! Chef Logan is knowledgeable about ingredients and passionate about food. His creativity is an added bonus as well. Chef Logan is a personable guy and fun to hang out with while enjoying a top-rate meal. Definitely an experience worth trying!


Chef Logan was very nice and friendly. We enjoyed the food and learned a lot. Sushi making is fun! I definitely recommend it!


Cooking with Logan was a lot of fun! We were his first cooking class and he did a great job. Very easy and fun to talk to. He gave us lots of fun tricks and tips about pizza. We made probably the best pizza we have ever tasted and the desert pizza was out of those world! Definitely recommend this class!


While everything was so very tasty in Chef Logan's tasting, the steak took the prize for me today. I enjoyed everything very much and he was very personable as well!
CAD $ 95 Per person
all-inclusive: 3-hour class, 3-course meal.
---
Can be used for any experience or cookware
Meet your chef
---
Chef Logan has worked under several titles in his extensive culinary career, including executive chef and director of team building exercises for a global food company. Although he is well-versed in many food traditions, Italian is his favorite, with an emphasis on from-scratch pizza. Chef Logan's personal philosophy is to ensure everyone is included in every part of the meal, and he is more than happy to accommodate guests with food allergies.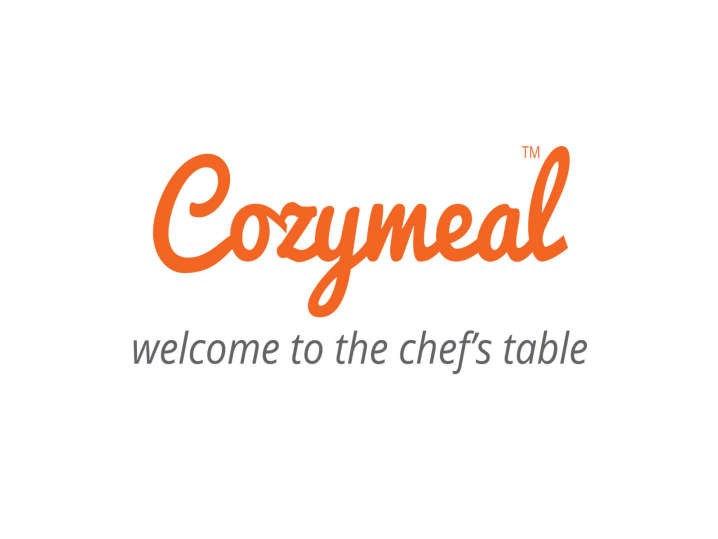 We use cookies to offer you a better browsing experience, analyze site traffic and personalize content. If you continue to use this site, you consent to our use of cookies Accept