33 Best Things to Do in Cleveland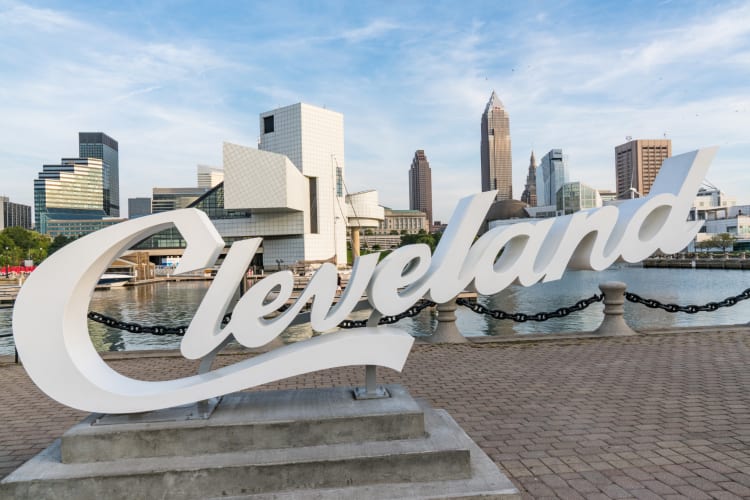 If you are new in town or have friends coming in from somewhere else, you're probably looking for some fun things to do in Cleveland. Are your friends foodies? Then take them to the West Side Market or to Heinen's Downtown. If they love to spend time outdoors, Cleveland has many parks with trails for hiking and biking, or beaches for kayaking and strolling at sunset.
Are you looking for something cultural? There's a lot to choose from in Cleveland, from museums, plays and concerts, to food and garden tours exploring the different cultures represented in this diverse city. It's not hard to find fun things to do in Cleveland!
Jump to Section
Top-Rated Cooking Classes in Cleveland
Master the art of gourmet cuisine with the help of the best chefs in Cleveland.
Foodie Things to Do in Cleveland
1. Take a Cooking Class
When you are looking for things to do in Cleveland, consider checking out some of the cooking classes near you. Learn to make a favorite dish or try a new cuisine. Cooking classes in Cleveland are a great way to meet new people and learn new techniques from experienced local chefs. If you don't feel like venturing out, you can even take interactive online cooking classes at home.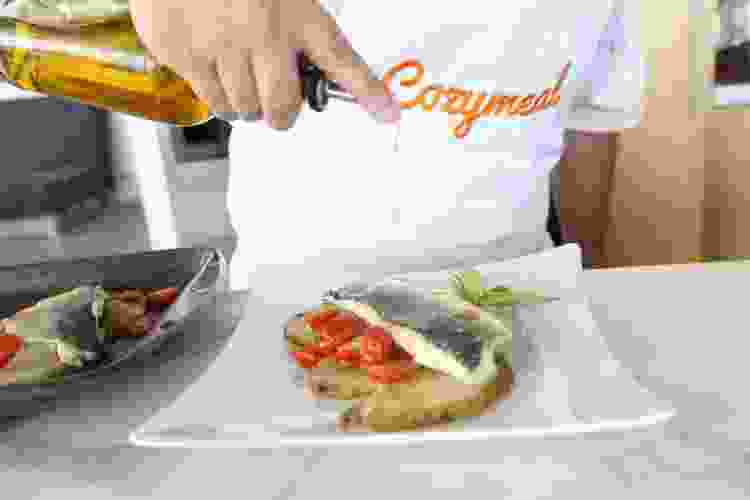 2. Go On a Food Tour
When it comes to things to do in Cleveland, going on a food tour of one of the city's many different neighborhoods is a great way to explore the local food scene. From sausage in Slavic Village to bagels in Beachwood, Cleveland has many of its own distinct flavors.
3. Have a Taste, Real or Virtual
Cleveland offers some interesting and fun tasting opportunities. Stop by Chateau Hough, a vineyard and winery right in the city, or take a trip to Whiskey Island. Great Lakes Brewing also offers tastings.
Rather stay home? You can choose a virtual wine tasting led by experienced sommeliers, or an online mixology class to learn how to mix your favorite craft cocktails.
4. Visit a Food Hall
Van Aken Marketplace, located in the Van Aken District of Shaker Heights, offers a variety of retail stores and restaurants under one roof. You'll find an assortment of delights from specialty coffees, poutine, brisket sandwiches and more. This is a good lunchtime thing to do in Cleveland.
5. Stop by a Cleveland Institution
Cleveland's West Side Market offers fresh produce as well as butcher stalls, fishmongers, bakeries and more in a beautiful, historic building. Try a crêpe or get a sandwich and head to the balcony for some epic people-watching while you have lunch. If you are a foodie, the West Side Market is one of the best things to do in Cleveland.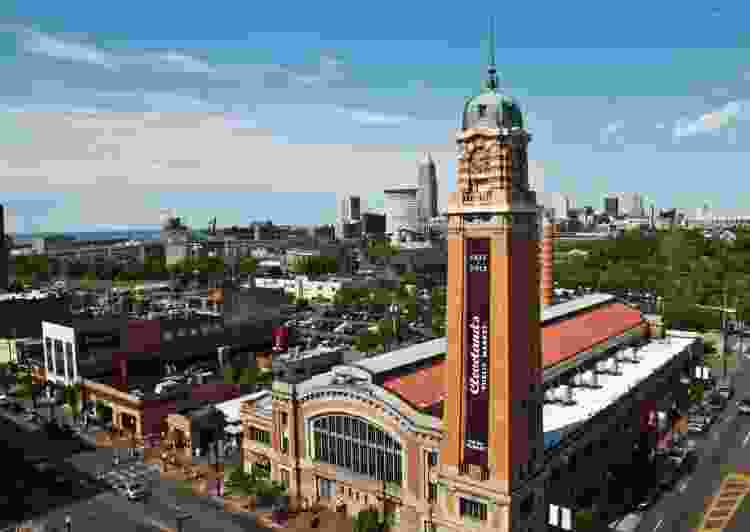 6. Discover Something Cool
Another favorite foodie thing to do in Cleveland is visiting Heinen's Downtown. Heinen's Fine Foods has grocery stores all over Cleveland, but Heinen's Downtown is an experience not to be missed. The downtown store has been named one of the five best grocery stores in America.
Book an Online Mixology Class
Craft cocktails. Palate-pleasing food pairings. Master mixologists. Skip the crowded bar scene and host your own virtual happy hour.
7. Have a Taste of Mystery
Enjoy a craft cocktail at Cloak & Dagger in Cleveland's Tremont District. This mystery-themed bar also offers a vegan menu and is definitely one of the fun things to do in Cleveland.
8. Travel Back in Time
Cleveland is home to several speakeasies or hidden bars. You enter Quintana's Speakeasy through a barbershop, the B Side Liquor Lounge is under the Grog Shop, and Magnolia Donuts and Coffee becomes a dance club after hours. Searching for hidden bars is always a unique thing to do in Cleveland.
9. Have Fun for Brunch or Dessert
Try a taste of Korean street food at Ball Ball Waffle in Asia Town. These fun bubble waffles come in savory and sweet flavors and pair well with Korean milk tea, perfect for either brunch or dessert.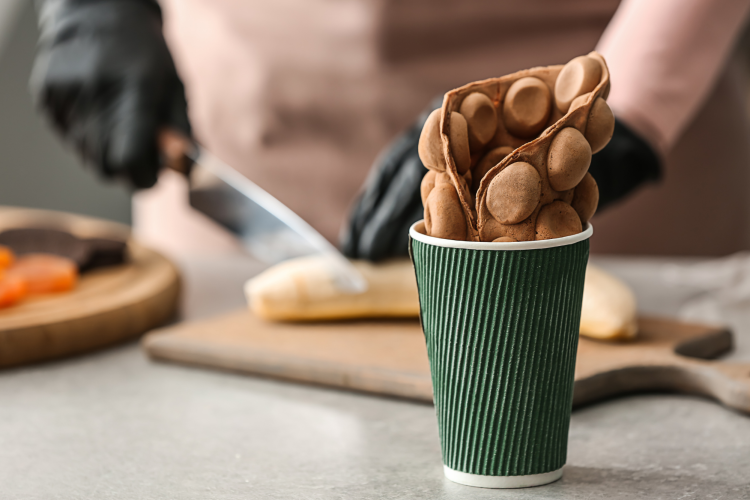 10. Try the Best Corned Beef in Cleveland
If you like corned beef, put a trip to Slyman's Restaurant and Deli on your list of things to do in Cleveland. Voted Cleveland's best sandwich, it's tough to get your mouth around a corned beef on rye, so you might want to share one.
11. Head to Ohio City for Pizza
The name is kind of strange, but Ohio City is a neighborhood of Cleveland, and it just happens to have a collection of the city's favorite pie shops. Saucy Brew Works (a combination microbrewery and pizza restaurant), Market Garden, Citizen Pie and the Ohio City Pizzeria are all known for their saucy, cheesy concoctions.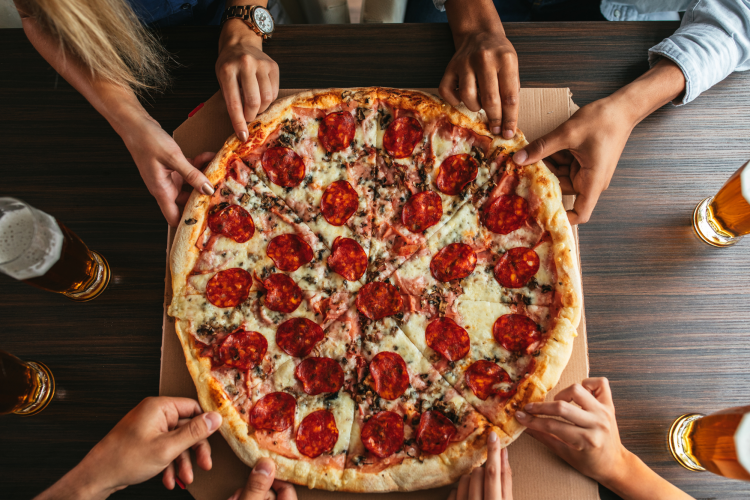 12. Venture Into Vegan Territory
Cleveland also offers many vegetarian and vegan restaurants, cafés and bakeries. Some local favorites are Cinnaholic in Westlake, Cleveland Vegan in Lakewood and the Beet Jar Juicebar in Ohio City.
13. Experience a Local Classic
A trip to Mitchell's Homemade Ice Cream definitely needs to be on a list of things to do in Cleveland. Mitchell's has shops all over the city where you can get this delicious frozen treat made with local ingredients, but a tasting tour of the Ohio City site is worth the trip. Located in a renovated movie theater, Mitchell's Ohio City location includes skylights, solar panels and a rainwater harvesting system.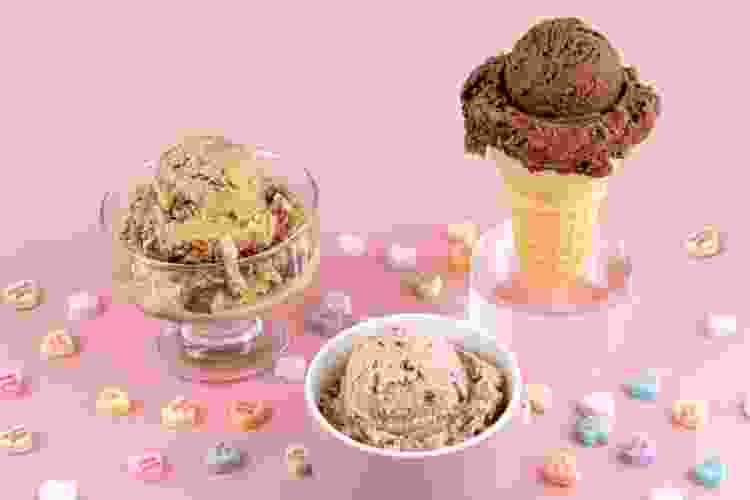 Fun Things to Do in Cleveland
14. See Sharks Up-Close
Among things to do in Cleveland, the Greater Cleveland Aquarium has to be on the list. It offers a chance to visit sea creatures like sharks, eels and stingrays. You will find 1,300 fish and marine mammals, plus an 11,000-gallon stingray petting pool and a 175-foot tube where you can watch sharks swim by.
Top-Rated Cooking Classes in Cleveland
Master the art of gourmet cuisine with the help of the best chefs in Cleveland.
15. Explore a Park
Cleveland is fortunate to have the enormous MetroParks system for hiking, biking, picnicking, kayaking and canoeing. The system includes the zoo and a demonstration farm, plus golf courses and waterfront parks. With the MetroParks nearby, there is no lack of things to do in Cleveland.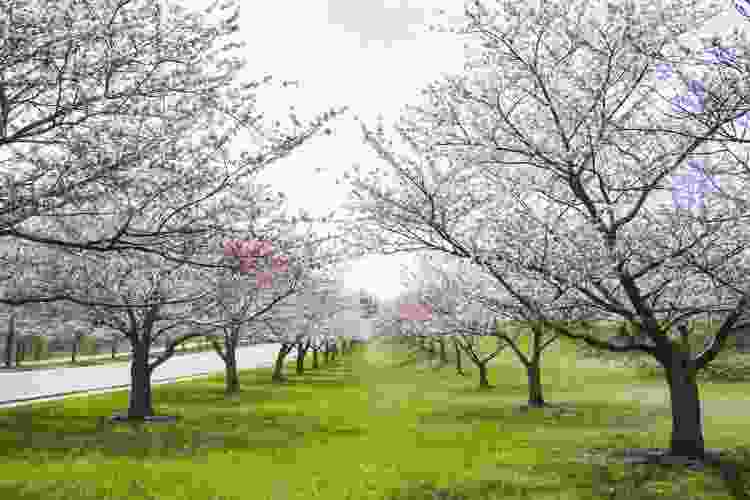 16. Go to the Movies
The Cedar Lee Theater in Cleveland Heights shows many independent and art films, plus a midnight showing of the Rocky Horror Picture Show once a month. Originally a one-screen theater that opened in 1925, the Cedar-Lee was expanded to six screens in the 1970s. If you are a movie buff and love old theaters, this is one of the things to do in Cleveland that shouldn't be missed.
17. Ride a Train
One of the great things to do in Cleveland is to go on one of the longest historic railway trips in the country. The Cuyahoga Valley Scenic Railroad travels through the 33,000-acre Cuyahoga Valley National Park.
18. Visit the Broadway of the Midwest
Cleveland's Playhouse Square is the largest theater district outside of New York City with theaters, restaurants and a newly constructed apartment tower. Cleveland is a popular stop for Broadway touring companies and a landmark of the district is a large outdoor chandelier. Put this on your list of things to do in Cleveland if you love theater.
19. Visit a Garden
Cleveland has many beautiful gardens to visit, but the Holden Arboretum and the Cleveland Botanical Garden are not to be missed. Holden is a vast forested area south of the city, and the Botanical Garden and its large glasshouse are located in University Circle. Wandering amongst the greenery is a great date idea in Cleveland if you and your partner love the outdoors.
20. Visit a Museum
Another one of the fun things to do in Cleveland is to visit one of the wonderful museums. The Museum of Natural History, the Cleveland Museum of Art, The Great Lakes Science Center and more offer a fun and educational afternoon.
21. Go to a Game
Cleveland is home to the Browns NFL team, the Cavaliers of the NBA and the Guardians major league baseball team, so if you are a sports fan, going to a game is definitely one of the cool things to do in Cleveland.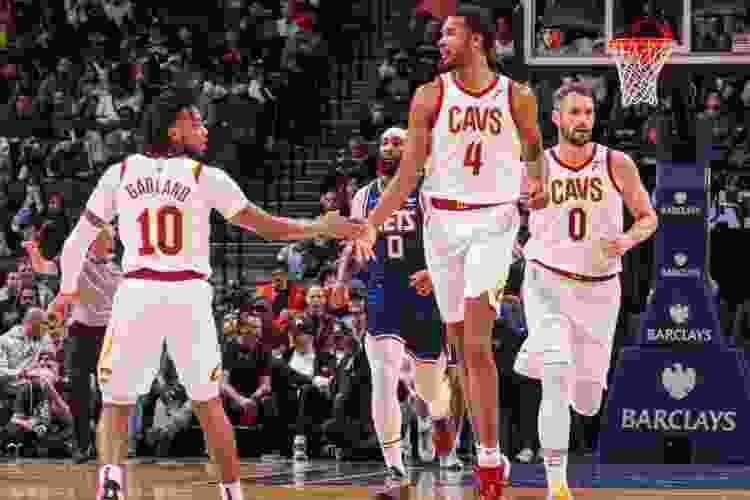 Free Things to Do in Cleveland
22. Take a Sunset Stroll
One of the best things to do in Cleveland is to stroll along the beach in Edgewater Park at sunset. It's the perfect place for an evening picnic date idea or a visit to one of the nearby restaurants or cafés.
Join a Live Online Cooking Class Today
Your kitchen is now your own culinary classroom. Connect with chefs from around the world right from the comfort of home.
23. Visit an Iconic Cemetery
Lake View Cemetery is one of the most interesting things to do in Cleveland. If you are interested in history, Lake View is the burial place of Revolutionary War soldiers, John D. Rockefeller, Eliot Ness and President James A. Garfield. The Weeping Angel statue draws visitors from all over, and there are some spectacular views.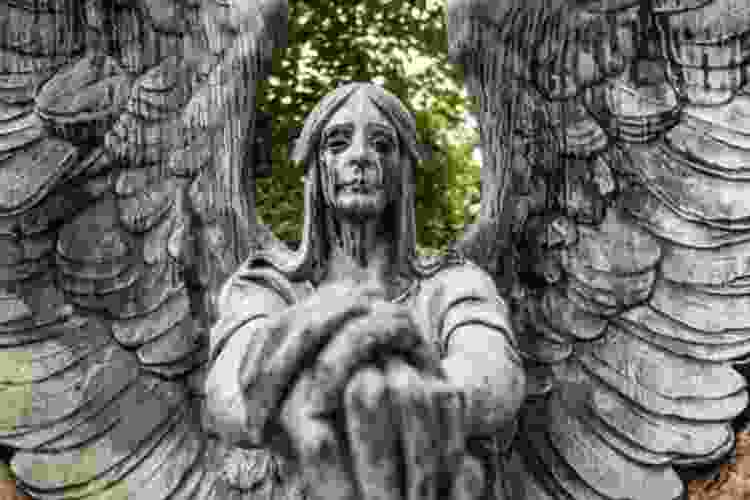 24. Hike a Bit of History
Ohio & Erie Canal Towpath Trail offers 87 miles of trail and visitor centers along the historic Ohio & Erie Canal. The canal was active from 1827 to 1913, with canal boats pulled by mules ferrying people and goods along the route, and now is a favorite place for hiking and biking. This is a great thing to do in Cleveland for history fans and outdoor enthusiasts.
25. Climb the Solstice Steps
Another great thing to do in Cleveland is to climb the Solstice Steps. The steps are located west of Cleveland in Lakewood and are another fantastic place to watch the sun go down.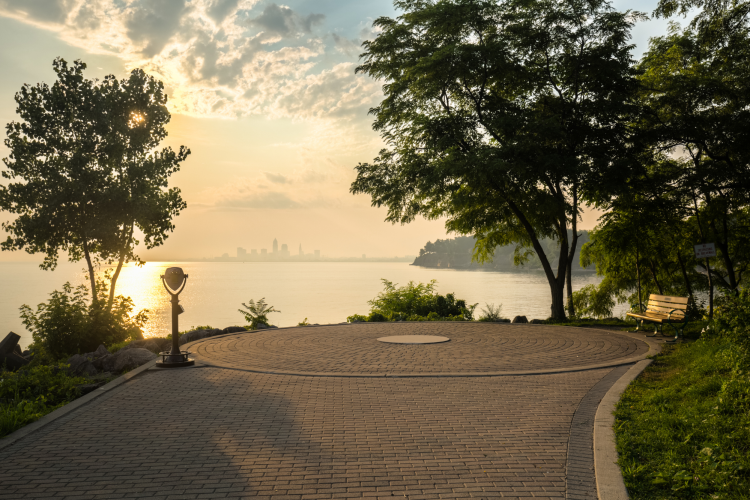 Unique Things to Do in Cleveland
26. Explore a Piece of the Underground Railroad
The Cozad-Bates House Interpretive Center was part of the Underground Railroad in Cleveland. Exhibits cover local anti-slavery efforts and other histories of the region before the Civil War. This is a unique thing to do in Cleveland if you love learning the story behind the place you're visiting.
27. Marvel at Historic Architecture
Part of The Old Arcade in Downtown Cleveland is now a hotel, but it is still an architectural wonder and a visit is one of the coolest things to do in Cleveland.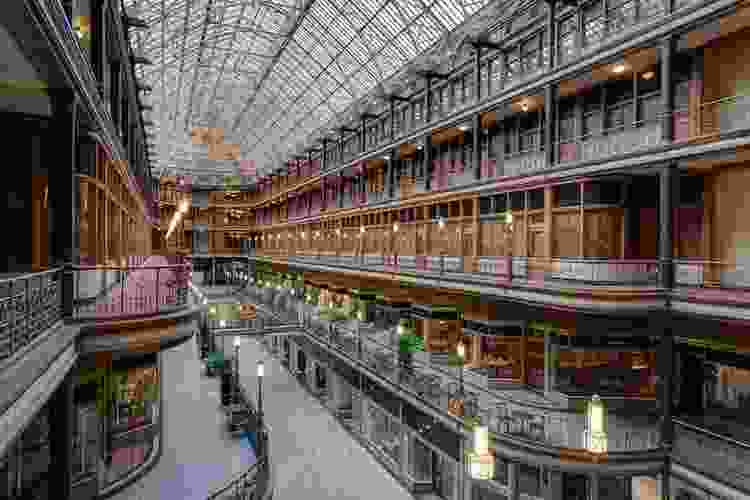 28. Experience a Concert at Blossom Music Center
The Cleveland Orchestra performs a series every summer at this beautiful outdoor performance venue, and there are plays and other performers on the schedule as well.
29. Visit a Lighthouse With a Ghost Cat
Visiting the Fairport Harbor Marine Museum and Lighthouse along the shores of Lake Erie is an interesting thing to do in Cleveland, especially if you happen to meet the resident ghost cat.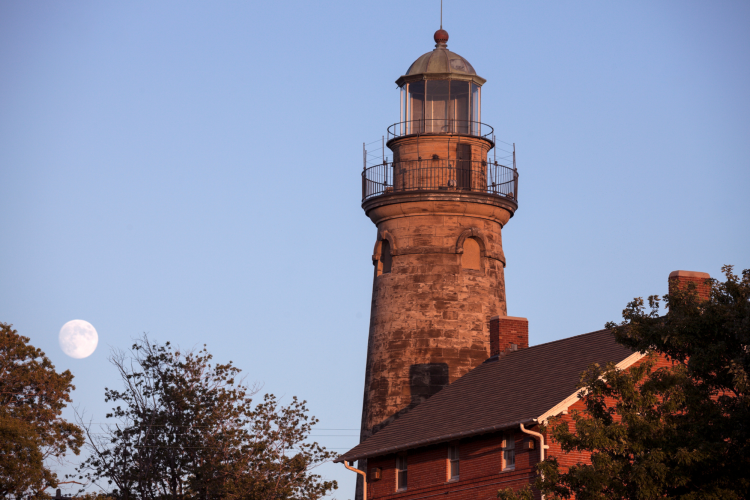 Cool Things to Do in Cleveland
30. See How Records Are Made
Gotta Groove Records is pressing vinyl albums, which are making a comeback among audiophiles. A tour of the factory located in Tyler Village is a cool thing to do in Cleveland if you're a music lover.
Top-Rated Cooking Classes in Cleveland
Master the art of gourmet cuisine with the help of the best chefs in Cleveland.
31. Visit Music History
The Rock and Roll Hall of Fame is located in Cleveland and is a striking example of modern architecture next to Lake Erie. Here you can see artifacts and memorabilia from the many bands and musicians who have been inducted into the hall of fame. Some items are on permanent display and others are on loans and rotate over time. This is another of the can't-miss things to do in Cleveland.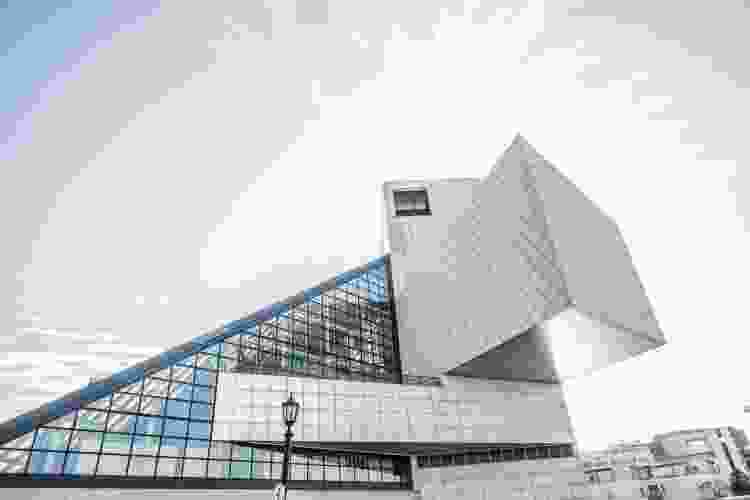 32. Tour an Art Collective
Ingenuity Cleveland is a collective focusing on the intersection between art and technology. The collective is based in the Hamilton building and holds regular workshops for people interested in exploring creativity. This is definitely a unique thing to do in Cleveland.
33. Find Out About a Real Witch
Raymond Buckland was initiated into the religion of Wicca, or witchcraft, in England before moving to the United States. He is believed to be the first to establish the religion in this country. Visit the Buckland Museum of Witchcraft & Magick to see some of his collection. This is definitely one of the spookier things to do in Cleveland.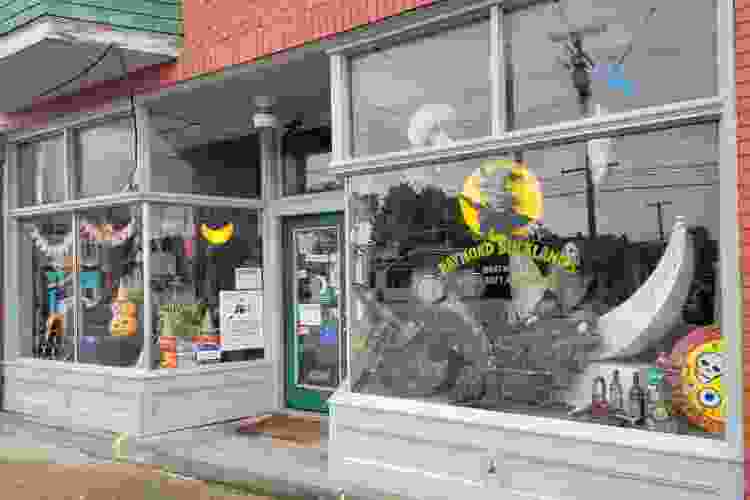 Join 200,000+ Culinary Enthusiasts
Exclusive deals, recipes, cookbooks, and our best tips for home cooks — free and straight to your inbox. PLUS: 500 Rewards Points.
Cleveland offers many interesting things to do, whether it's wine and whiskey tastings, a sunset bike ride or a Broadway show. This city on the heights along the southern shore of Lake Erie has a vibrant food culture with many fun restaurants and bars. There are so many things to do in Cleveland, it might be a tough choice to pick just one!
For even more fun things to do in Cleveland and beyond, check out other experiences happening on Cozymeal.