19 Best Gift Baskets of 2023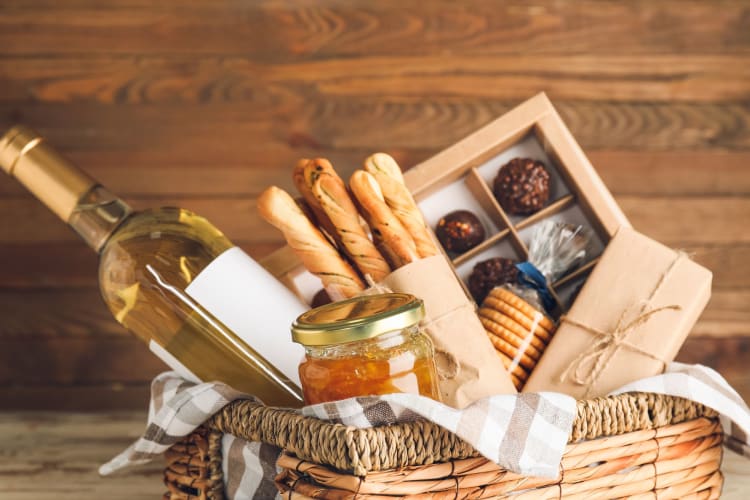 Our editorial team recommends the best products through independent research, selection and careful review. If you make a purchase through one of our affiliate links, we may earn a commission. Prices are subject to change.
When the holiday rush is closing in, finding the best gift baskets might feel like an impossible task. That's why we've rounded up 20 options for everyone on your list. Not many gifts can compare to a gift basket's ability to present variety and creativity all in one neat package. Plus, with many online options available, you'll be able to ship these great gift baskets to friends and family near and far.
This list will help you brainstorm unique gift baskets for just about everyone. From a fun DIY option that allows you to pair experience gifts with more traditional gift basket items to baskets for coffee lovers, grill masters, world travelers and everyone in between, there's sure to be something on this list of best gift baskets that will help you accomplish your gift shopping this year.
GET UP TO $50 IN COZYMEAL
CASH™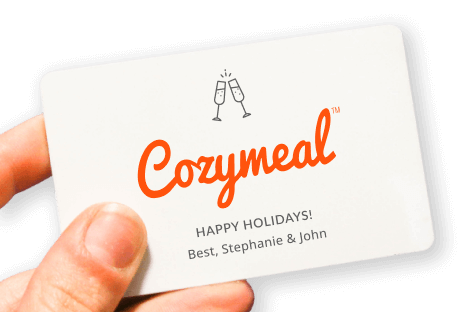 GET UP TO $50 IN COZYMEAL
CASH™
$100 or more, get $10 Cozymeal Cash™
$250 or more, get $25 Cozymeal Cash™
$500 or more, get $50 Cozymeal Cash™
1. DIY Foodie Gift Basket
What better way to show your friends that you know them than by making them a custom gift basket featuring their favorite things? Build your gift basket around a foodie gift card. This gift card can be purchased in any amount over $10 and never expires. The recipient of the gift card can use it for any culinary experience, including cooking classes, food tours and private chefs, as well as for items in the Cozymeal Shop — anything from premium cookware to the best sushi making kits. Fill in your basket with their favorite treats, or even add the gift card to any of the baskets on this list for a unique gift basket that goes above and beyond.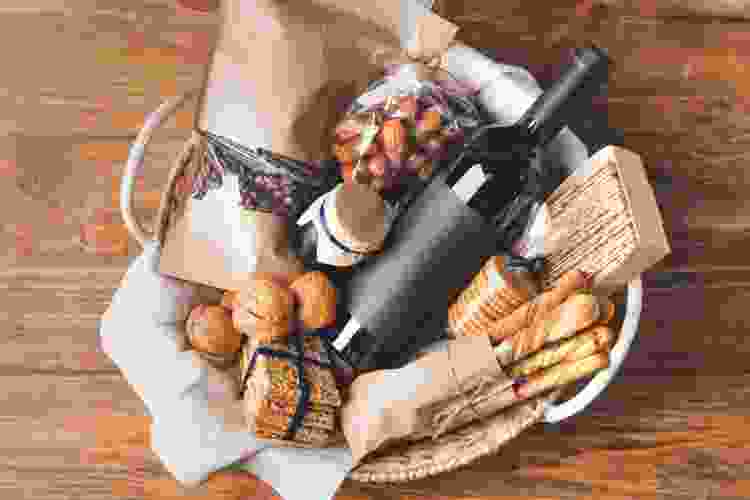 2. A Classic Harry & David Basket
Harry & David gift baskets are some of the best gift baskets around thanks to their combination of high-quality products and excellent reputation. Their Favorites gift basket includes goodies like cheese, popcorn and, of course, their staple: pears. You can also add on to any of their gift baskets by purchasing extras like wine, juice, Moose Munch and more, making this an excellent addition to your list of last-minute Christmas gifts.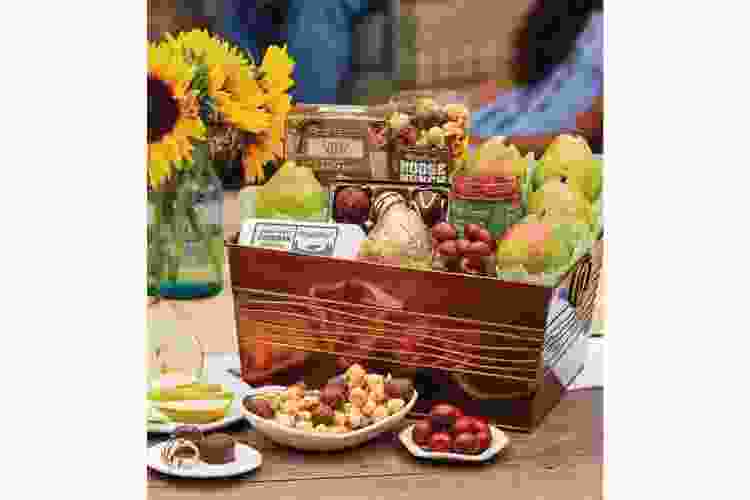 3. Citrus Crate
You can't go wrong at the holidays with a classic citrus gift basket. This Citrus Crate from Melissa's boasts a wide selection of navel oranges, lemons, tangerines, key limes, kumquats and more. The variety included in each crate is based on what is freshest and in season at the time of purchase. This is one of the best gift baskets to liven up the dreary days of winter with bright citrus flavors.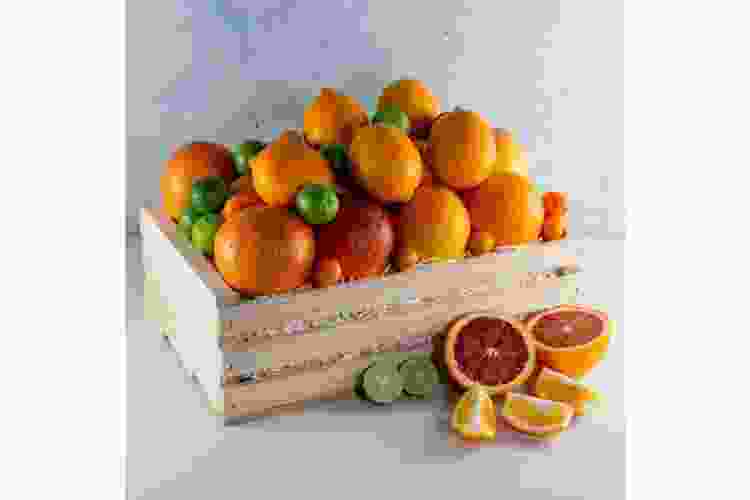 4. Fortnum and Mason Piccadilly Hamper
This unique gift basket from the classic British retailer Fortnum and Mason is perfect for the Anglophile on your list. The Piccadilly Hamper includes a selection of traditional teas, truffles and other snacks that will transport your friends to London in an instant. Best of all, this gift basket comes packaged in a traditional hamper that is perfect for a picnic. Your friends will be able to keep the hamper for years after the delicious food portion of the gift has been enjoyed.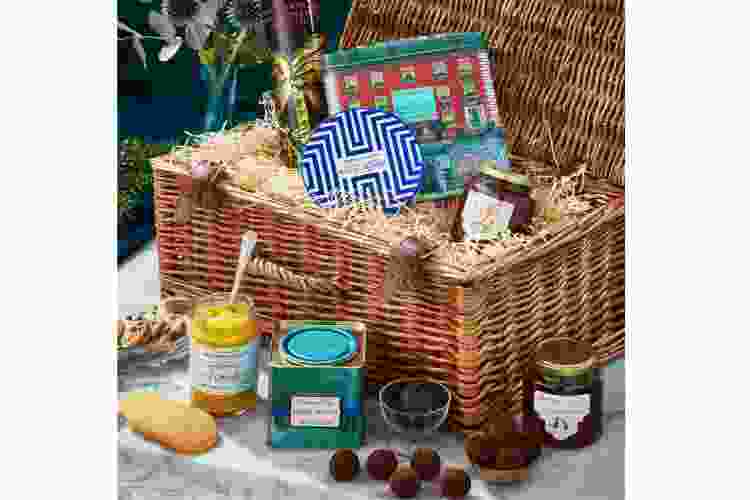 Hungry for the Best Cooking Gifts?
Shop gifts and experiences for food lovers, budding chefs and cocktail connoisseurs.
5. Antipasto Gift Basket
For some Italian goodness, try this Antipasto Favorites box from DeLallo. Like all the best gift baskets, this one comes filled to the brim with a wide array of goodies. Your friends will be able to create their own delicious flavor combinations with this gift basket containing olives, prosciutto, artichoke halves, breadsticks and more. They'll be able to pair this with a nice bottle of wine for an at-home trip that will leave them feeling like they've visited Italy.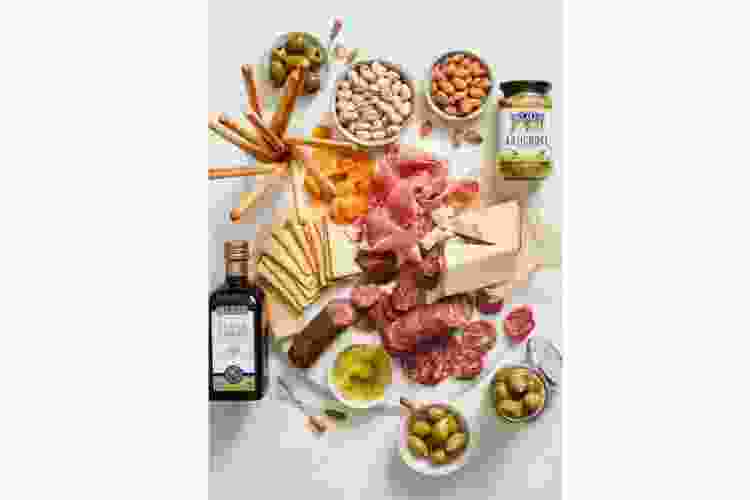 6. Galician Bread Sampler
Another of the best food gift baskets around is this Rustic Galician Bread Sampler from La Tienda. Your friends will be able to indulge in six rolls and four loaves of bread. This genuine bread is pre-baked and ready to cook when it arrives. Simply warm the items up for about 10 minutes in the oven, and the kitchen will be filled with the delicious aroma of warm Spanish bread.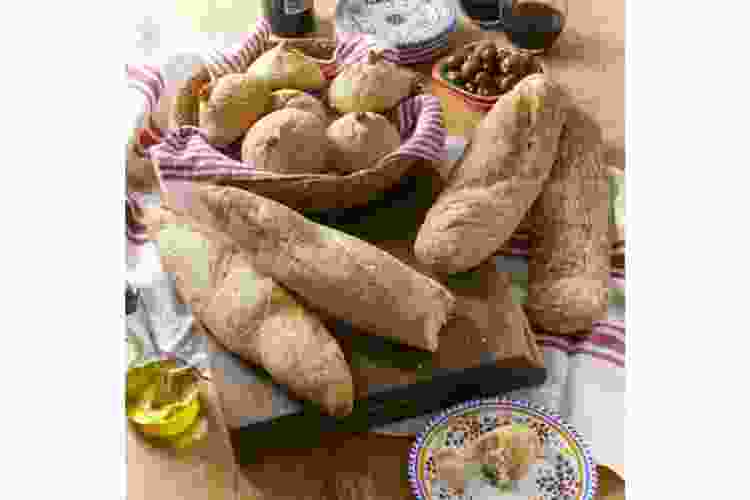 7. Curated Coffee Box
The best gift baskets don't have to include food! For a great gift for coffee lovers on your list, try the Bean Box World Coffee Tour box. This curated set of world coffees will take your friends and family on a tour of some of the world's top coffee-producing areas, from Latin America to Africa and beyond. This caffeinated gift set is sure to inspire their next favorite coffee blend.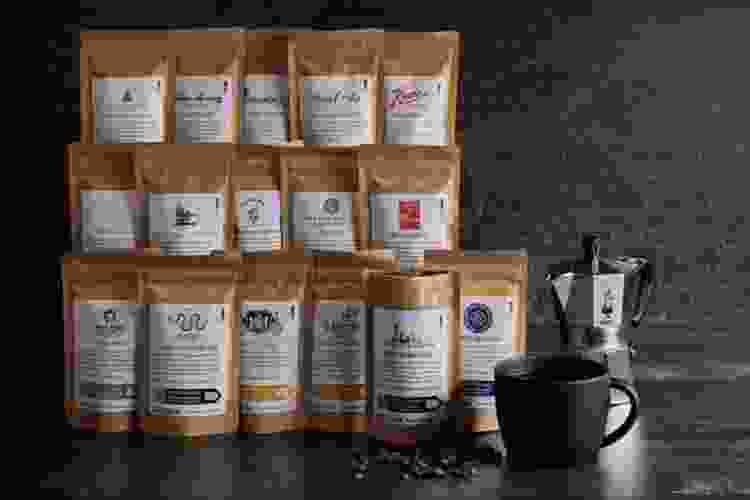 8. Tea Lovers' Crate
This Time for Tea gift basket from Harry & David is perfect for the people on your list who enjoy the more subtle flavors of tea time. The crate ships with a reusable travel mug, honey, two types of teas and biscuits for your friends to enjoy, making it one of the best gift baskets for tea enthusiasts.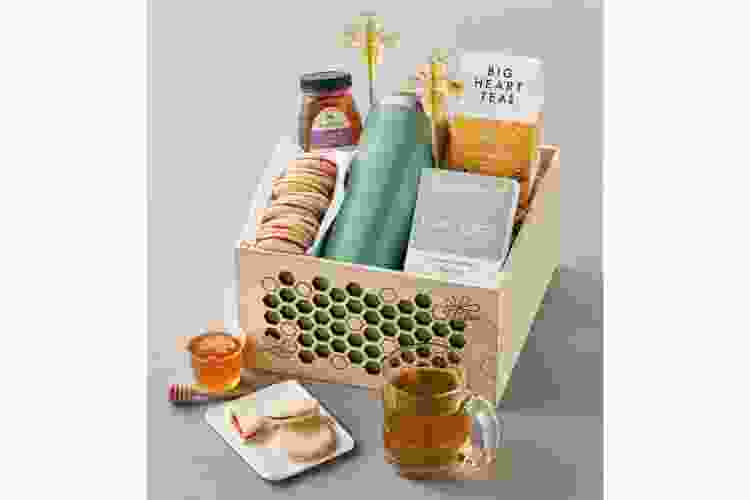 9. Holiday Beverage Collection
If you're searching for the best gift basket to dole out some festive holiday cheer, try the Holiday Beverage Collection from Harry & David. This cozy gift basket includes six flavors of Christmastime tea, a 12-ounce blend of Christmas coffee, a bottle of Rième spiced apple French sparkling beverage, gingerbread hot cocoa mix and four gingerbread cookie mug toppers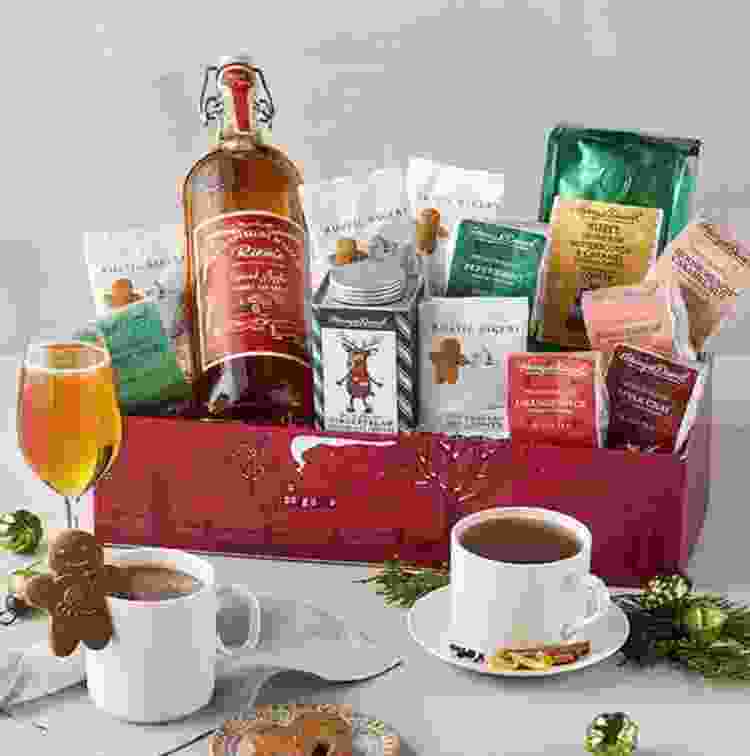 10. Bourbon Sampler Gift Set
For even more spirited fun, try this bourbon sampler, which includes four samples from the most popular bourbon brands on the market. This is one of the best gift baskets for the bourbon lover who wants to try something new without breaking the bank. Your friends or family members will be able to sample the best, all from the comfort of home.
Gift Cookware Loved by Chefs
Shop gourmet gifts for your favorite foodie. Chef-beloved brands. Easy returns. Price matching guaranteed.
11. Porter Road Classics
This Porter Road Classics gift basket is one of the best gift baskets for anyone who loves a good cookout. The gift basket includes premium cut steaks, hot dogs, sausage, meat rub and more. It's the perfect grilling gift or even keto gift for the meat lovers in your life. Send it to your friends and hope they invite you over for the cookout that is sure to follow!
12. Seasoning for the Grill Master
For the other grill masters in your life, try this Barbecue Deluxe Collection from The Spice House. Your friends will be able to test out a variety of seasonings that perfectly balance smoke, heat and spice. The offerings in this gift basket range from Kansas City blend to Jamaican jerk to Louisiana Creole and more. This is one of the best food gift baskets for home chefs, and the variety of rubs makes it a long-lasting and delicious gift.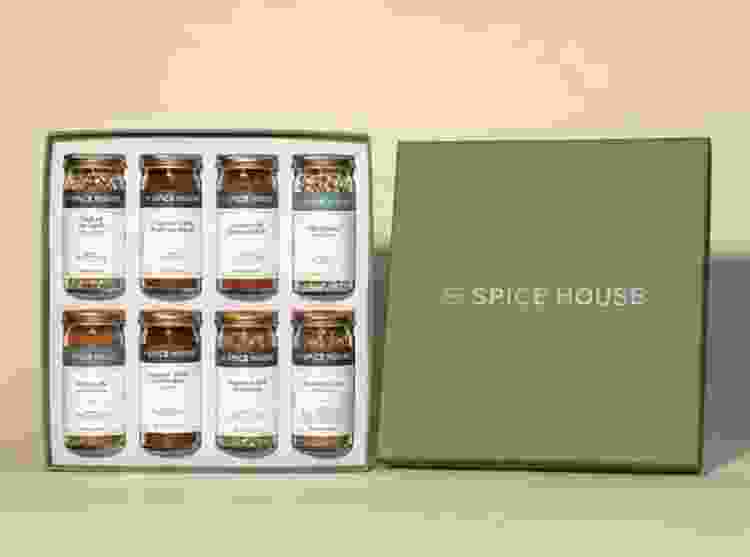 13. Oil and Vinegar Gift Basket
In this Harry & David oil and vinegar gift set curated by Chef Geoffrey Zakarian, your foodie friends will find everything they need to elevate the simple indulgence of bread dipped in olive oil. The set comes with a bottle of cold-pressed extra-virgin Greek olive oil, a three-year aged balsamic vinegar, a Greek salad salt blend and two loaves of French demi baguettes.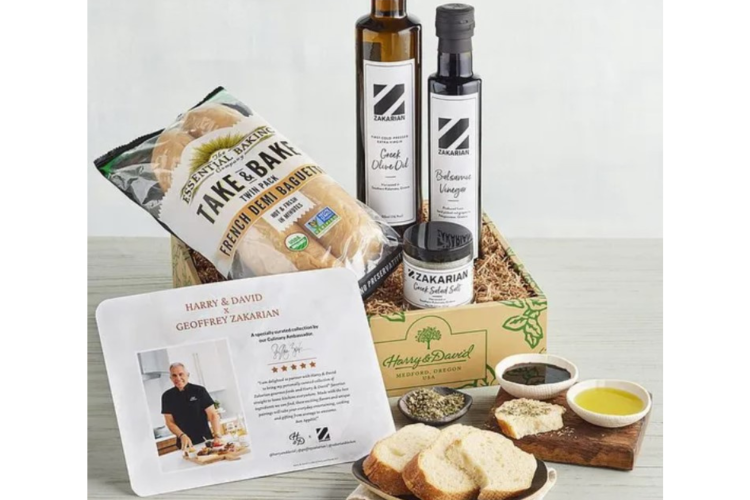 14. Ice Cream Sandwich Bar
This Ice Cream Sammie Kit from Milk Bar is the best gift basket for anyone with a strong sweet tooth. This kit comes with four pints of ice cream and a dozen cookies to make for the best ice cream sandwich party ever. The kit even includes sprinkles to decorate your homemade ice cream sandwiches with. Your friends will love the DIY feel of this gift basket while also enjoying gourmet cookies and ice cream.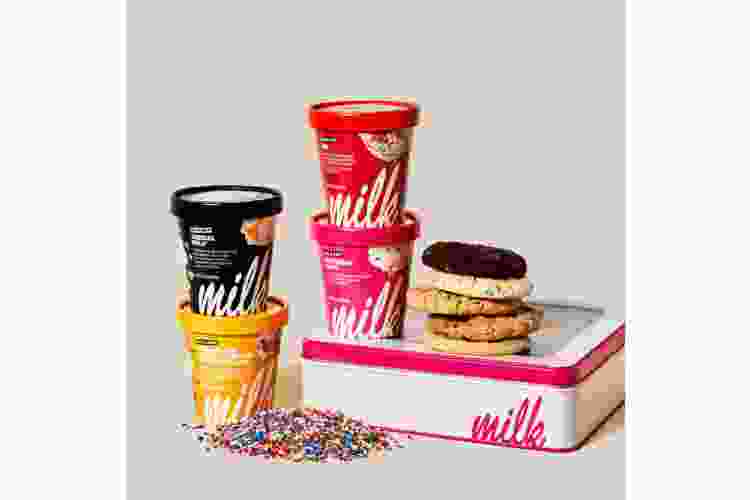 15. Mixed Nuts Sampler
The Oh! Nuts 12-variety mixed nut gift basket is the best gift basket for your friends who enjoy snacking on traditional nut varieties. With 12 different varieties of nuts on the tray, there is no shortage of flavor combinations with this gift. This is also a healthier option for your gift-giving list since the nuts on this tray are a great source of protein and are sugar-free and dairy-free.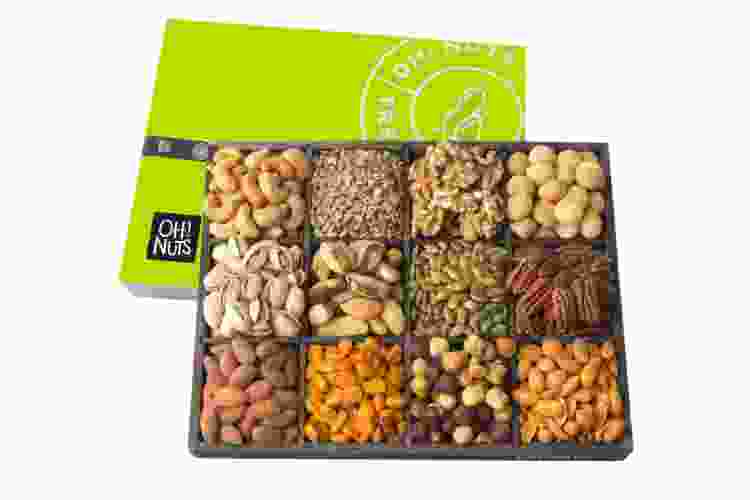 GET UP TO $50 IN COZYMEAL
CASH™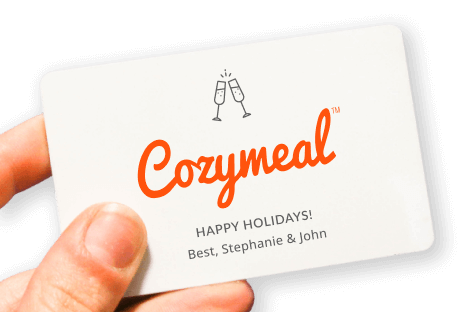 GET UP TO $50 IN COZYMEAL
CASH™
$100 or more, get $10 Cozymeal Cash™
$250 or more, get $25 Cozymeal Cash™
$500 or more, get $50 Cozymeal Cash™
16. Exotic Chocolate Bars
For your chocolate-loving friends, send a library of exotic chocolate bars to tempt the palate. These nine mini chocolate bars include both traditional and exotic flavors that will transport the recipient to different regions of the world. The collection includes both milk and dark chocolates, making it the best gift basket to satisfy everyone's sweet tooth. The mini size of the chocolate bars also ensures that the flavors aren't overwhelming; they're the perfect sample size for holiday snacking. Bonus tip: These delightful chocolates also make a decadent gift for employees.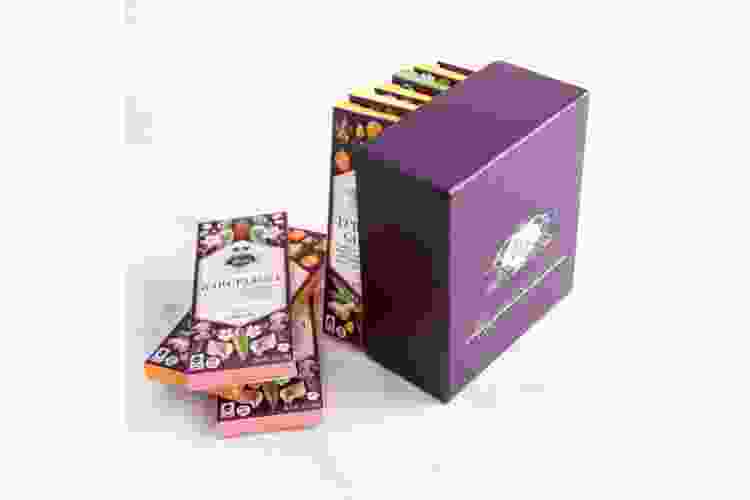 17. Movie Night Gift Basket
The Popcorn Factory's Movie Night gift bin makes a great gift under $50 for a cozy night in watching a classic movie. This gift includes a variety of movie theater classics like Skittles, Mike and Ikes, and a variety of five gourmet popcorn flavors to sample, making it one of the best gift baskets for the movie lovers in your life.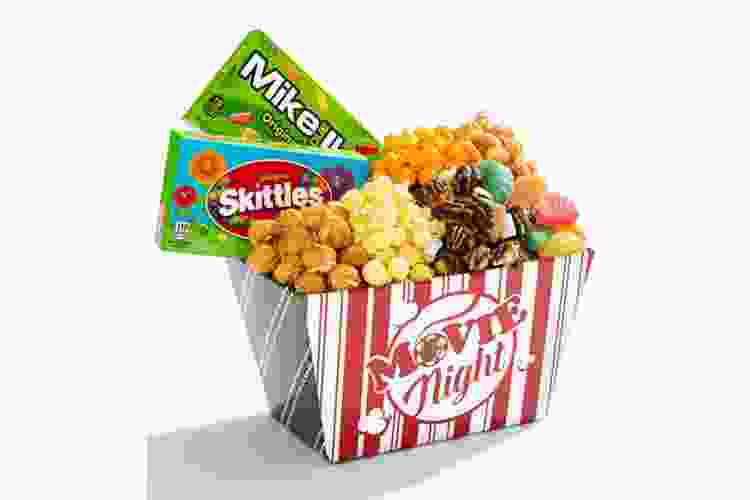 18. Nostalgic Candy Bucket
For the true candy aficionado on your list, this Nostalgic Candy gift bucket is a great way to sample the most sentimental candies of the past. From Pop Rocks to Candy Buttons, this gift bucket will have your friends reaching for one sweet treat after the next. This is one of the best gift baskets on the market for combining yummy flavors with nostalgia and sentimentality.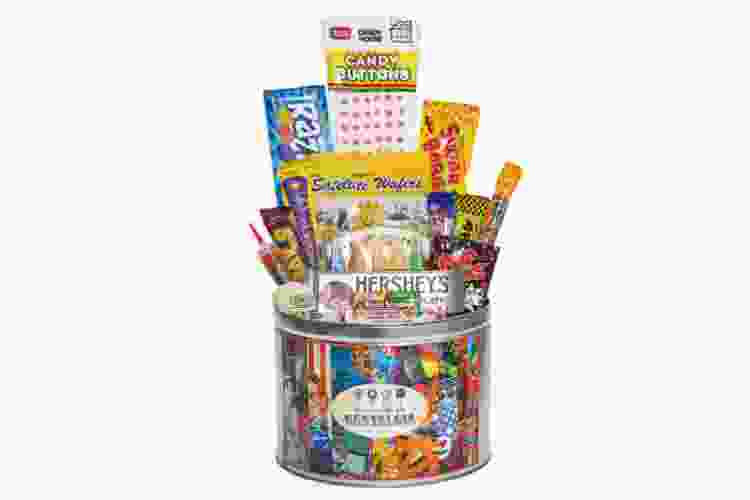 19. Something for Everyone
It can be so difficult to buy gifts for someone who has everything, but this Tastes for Everyone gift basket from Olive & Cocoa is sure to make everyone happy. This food-based basket has chips, pesto, cookies, jams and more. Since it's meant to be eaten and enjoyed, you won't have to worry about finding the latest gadget or gizmo; simply send them this gift basket and let them gather around to enjoy together.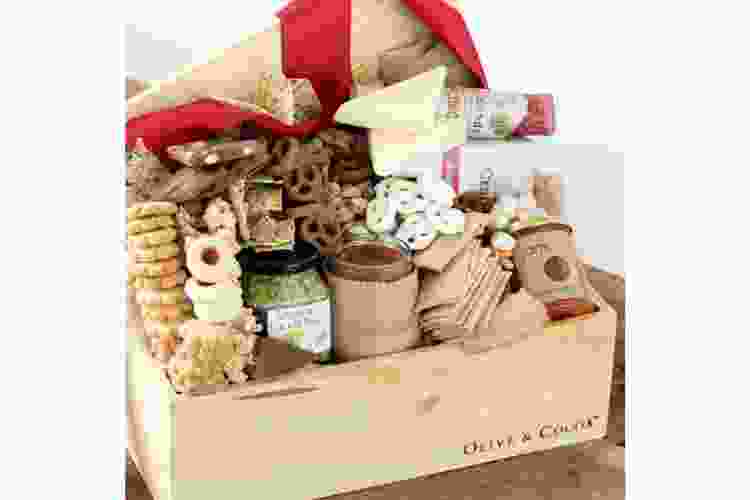 Join 200,000+ Culinary Enthusiasts
Exclusive deals, recipes, cookbooks, and our best tips for home cooks — free and straight to your inbox. PLUS: 500 Rewards Points.
With the holiday gift-giving season in full swing, gift baskets can be a great option for just about anyone in your life. The ability to ship many of these baskets to friends and family takes away some of the hassle of holiday shopping, and the creative themes of each basket help you tailor the gift perfectly to its recipient. We hope this guide to the best gift baskets of the year helps you make your holidays a little simpler and a little sweeter.
For even more fun gift ideas, check out other experiences happening on Cozymeal.