Cooking Classes in Los Angeles
Book a cooking class with a professional chef in Los Angeles!

Press
---





People love us
---
"I wanted to try something new with my date and decided to check out Cozymeal's pizza making class. This was a win! I cannot recommend them highly enough."
Daniel N. on Yelp , Hollywood Area
"My friends chose a cooking class with Cozymeal to surprise me on my birthday. We felt very welcomed the moment we stepped into the door. I highly recommend this service."
Shiva B. on Yelp , West Los Angeles
"Booked a Cozymeal cooking class for a friend's birthday last week. It was a lot of fun! And now I can make my own sushi! Loved it, definitely recommend it, can't wait to try their other cuisines!"
Tiana T. on Yelp , Downtown Los Angeles
"The most incredible experience I've ever had!! With one click of a button, have a chef at your house. I used this for a date night. It's literally a cooking class, at your kitchen, in your own home!"
Radhika S. on Yelp , Santa Monica
"We just finished our first ever cozy meal class with Chef Daniel and it was perfect! My boyfriend cannot stop raving about how it was the best birthday present I have ever given him! I highly recommend!!!! "
Liz Q. on Yelp , Culver City
"We booked an Italian couple's cooking class on Cozy meal and had an absolute blast. I would recommend the class to anyone looking for something really fun to do in LA. I wish I had found out about this much sooner."
Farid G. on Yelp , West Los Angeles
"My boyfriend and I took a couples cooking class with Chef Eric and had a ball! He was knowledgeable, encouraging and the food turned out amazing. Not to mention you can bring your own wine! Would definitely do again."
Natalie J. on Yelp , Hollywood Area
"If there was a way to give Cozymeal more than 5 starts, I would certainly do so! We attended one of their cooking classes and had a wonderful time - everything was done perfectly.The entire experience was just perfect!"
Iman N. on Yelp , Downtown Los Angeles
"Just had an amazing class with Chef V! She was incredibly inspiring and taught an all paleo meal. I can't wait to come back! I would definitely recommend to friends; it's also great for corporate events. Such a fun night!"
Ann T. on Yelp , Mid-City Area
"My husband and I can't stop recommending Cozymeal to our friends. It's a perfect experience and a great option when planning anything from a romantic evening to a night with friends. Looking forward to more cozy nights to come!!"
Sheila G. on Yelp , West Los Angeles
"Had a chance to attend a cooking class in LA, with a friend of mine, and right off the bat the atmosphere was warm and inviting. I was hooked! I'm looking forward to booking them for my own event. Oh! The food was beyond phenomenal!"
Henri M. on Yelp , Santa Monica
"I attended a cooking class offered by Cozymeal. It was a sure way to meet new friends while personally meeting and learning from your chef. I found it very engaging and FUN! The food turned out to be amazing! Would definitely do it again."
Monica D. on Yelp , Culver City
---
How it works
---
1. Select Experience
Browse through our classes and pick your favorite
2. Pick Date
Pick your preferred date or date range
3. Book & Enjoy
Book with just a few clicks and enjoy!
Some of our Favorite Cooking Classes in Los Angeles
About us
---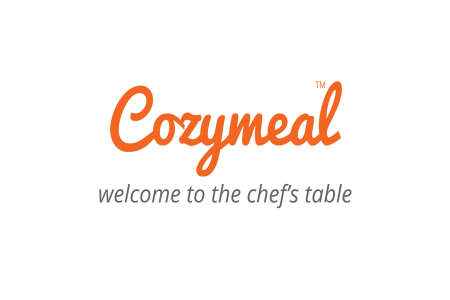 Certified
We are the leading provider of culinary experiences with the best local chefs. Cozymeal chefs are vetted in person to ensure our standards are met, including requirements for food safety certifications.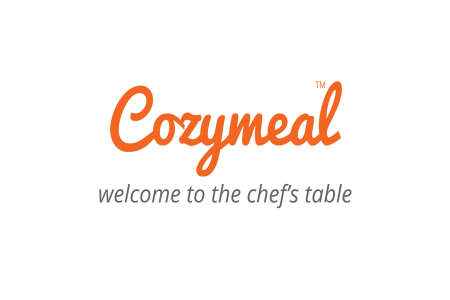 Unique
Experiences are hosted at the chef's place or your place. Chef's locations are all pre-approved and range from premium venues to event spaces to private homes. Alternatively, have the chef come to you by selecting "My Place" when booking.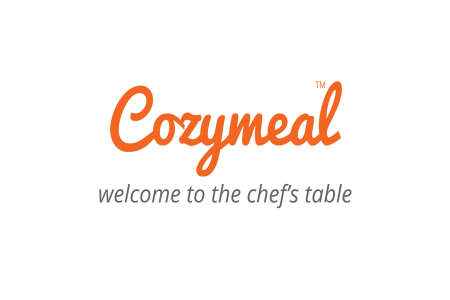 Simple
Book online or contact us by email or phone, 800-369-0157. We'll take care of everything.
---
Insurance
All Cozymeal experiences are insured.
Payment Protection
The Cozymeal Escrow System® keeps your payments in escrow until after the event so you can book with confidence.
5-Star Reviews
We love food and we love our customers. We are honored to have received over 5,000 5-star reviews!
---
Press
---





---