Cooking Class - Traditional Vegetarian Indian
Cooking Class - Traditional Vegetarian Indian
62 reviews
62 reviews
Discover enchanting Indian dishes made vegetarian style with Chef Manjiri.
Indian cuisine certainly is enchanting. Chef Manjiri will draw upon her many years of experience creating amazing vegetarian Indian plates.

In this class, you will learn from the best as you work alongside the seasoned chef creating dishes that are both Indian and vegetarian. Be in awe at the amazing aromas that will fill the kitchen as you are cooking in this hands on, informative and entertaining class. Cook up gorgeous meat-free Indian dishes such as chana masala, aloo curry and mango lassi.

Guests are welcome to bring wine and beer to enjoy during the class.
Cucumber Salad
With yogurt
Chana Masala
With chickpeas, onion, tomato, and Indian spices
Aloo Curry
With potatoes, tomato, and Indian spices
Jeera Rice
Mango Lassi
With vanilla yogurt and milk
Most dietary restrictions can be accommodated. Please mention this in the message field when you submit your booking request.
Minimum Guests

2

Maximum Guests

4

Meal Courses

4

Event Duration

2 hours

Labels

Couples, Indian, Singles, Vegetarian
Cozymeal guest reviews for this experience


This experience was amazing and Chef Manjiri was wonderful. The food was delicious!


Meaghan Walsh
03 Dec 2022
Beginner friendly, fun and quick class! Will definitely be using these recipes in the future.


Excellent class! Professional, organized, helpful, and delicious food!


Really enjoyed a wonderful class with Chef Manjiri!


Benjamin Backus
06 Mar 2022
The food was amazing!!! I wasn't sure Id like vegetarian but this was delicious! We made more of it the next day! Chef Manjiri was wonderful and so kind!


Excellent class! Delicious, easy prep meals!


Delightful experience - clean, thoughtfully organized and all the dishes are delicious.


Had a great experience cooking with Chef Manjiri. Learned about the Indian culture, and the food we made. I would definitely recommend this class to a friend and take another one! My only complaint is that the knives provided were very dull and hard to use. Other than that the food was tasty and easy/quick to make! Take this class!!


Chef Manjiri was incredibly organized, instructive, kind, and easy to learn from! We had a great time learning from her and are so excited to try making these recipes again soon!


My husband and I had a fabulous time learning at Chef Manjiri's home -- the food was delicious, she was so welcoming, we had great leftovers, and now we're excited to cook these recipes at home with the great tips and insight she offered.


Chef Manjiri was very personable! She explained recipes ahead of time, assisted w/ preparation and explained rationale for do's and don'ts relating to Indian cooking in particular. Her home setting a delight.


Chef Manjiri was an absolutely incredible host with so many tips on how to make amazing vegetarian indian food. It went above and beyond my expectations. She was so friendly and welcoming and I would 100% do this again. What an amazing experience with amazing food.


In short, Chef Manjiri was an amazing host. She graciously welcomed 6 of us into her home for an afternoon of laughter, cooking, and eating. It was an incredible experience that my partner and I were happy to share with our parents. Chef Manjiri made us feel at home and took great care in teaching us about the ingredients / recipes for her traditional Indian menu. I highly recommend Chef Manjiri - the food was delicious (we have been eating leftovers for days!!!!)


Chef Manjiri was very kind and a great teacher. The recipes for this course are pretty simple, so if you are a beginning cook or just want the fundamentals of Indian cooking this is a great course to take. Everything turned out very tasty!


Chef Manjiri was a wonderful hostess and instructor! She was incredibly warm and we had a wonderful time learning to cook the dishes and an equally wonderful time eating all of the leftovers! I highly recommend Chef Manjiri and her Traditional Vegetarian Indian class.


Chef Manjiri was so kind, welcoming, and helpful! I have cooked Indian dishes before, but none that were this delicious and easy to make. My wife and I really appreciated her hospitality and encouragement.


My parents loved the cooking class with Chef Manjiri! They were very pleased with the food and left with so much to take home! They can't wait to recreate the dishes. Thank you chef!


My daughter and I had a great experience with Chef Manjiri. My daughter has become a vegetarian and we were looking for new dishes to her expand her dinner options. Chef Manjiri took her time explaining the dishes, how to easily prepare them and how to change the seasoning levels. This was a very hands on class as it was just me and my daughter. I would recommend this to anyone wanting to try Indian food or more specifically vegetarian Indian food.


Truly fantastic class. She was very patient and the food turned out great!
Cozymeal guest reviews for other experiences with Chef Manjiri


The class was excellent and a great way to spend an afternoon. Manjiri was very patient and clear about the ingredients and the specific steps along the way. The food was delicious and I learned a lot. I would recommend this experience to anyone.


Great time! Recipes were delicious! And lessons are very useful and applicable at home. Would do it again!


Very approachable recipes - easy to make and were also tasty! Chef Manjiri was very organized, and was the perfect host. A nice way to spend an afternoon!


Chef Manjiri's class was wonderful - we loved all the dishes and look forward to making them on our own!


Excellent class that was fun, informative, and low stress.


Chef Manjiri was great! She taught us so much and helped us figure out what we've been doing wrong at home. She's fantastic, and the recipes she shared were fast and delicious.


I had a great experience in Chef Manjiri's class, she made cooking Indian food approachable and fun, and I definitely learned a lot.


For my sister's bachelorette, I got in contact with Chef Manjiri who very kindly taught us how to make several delicious Indian dishes at her home. Chef Manjiri was very prepared, and her process exceptionally streamlined. As a result, we were able to cook and pack up within the allotted time--which was great since we had another bachelorette event scheduled right after the cooking class. Also, half of us were vegetarian, and she was more than accommodating. Not only is Chef Manjiri well organized, she is also kind, sociable, and patient. She really helped cultivate a relaxing atmosphere, which I'd say is essential for novice cooks. I can't speak highly enough about the class, and if you choose to take it, make sure to bring plenty of containers. You will walk out with lots of amazing food.


Chef Manjiri was very prepared and organized. She clearly presented information and was open to answering questions. The end result was delicious vegetarian dishes full of flavor. I highly recommend the class. You would enjoy it!


This was such a great experience for my wife and I! We love Indian food and have always wanted to learn how to cook authentic Indian dishes. Chef Manjin created a cooking experience that was quite simple, had few ingredients not found in your pantry and delicious! We came home with dinner for 3-4 people and were able to host friends to enjoy our expert cooking!! Would recommend this to anyone of any level of cooking experience! Jeff from DC.


Manjiri is an excellent teacher! My boyfriend and I really enjoyed her style of teaching, she gave us a rundown of how things would work then went step by step with us. Our meal turned out delicious! We saved the recipe so we can remake it at home. 10/10 recommend her class if you love Indian food!


Chef Manjiri was an exceptional instructor- she provided us the recipe hardcopy with ability to take notes if we wanted. She answered all our questions, including locations we could be sure to find the spices, then she coached us while we made the meal. It turned out delicious, and we had a wonderful time.


Fantastic class!! I loved that chef Manjiri explained all the ingredients to us and chose recipes that took less than 20ish minutes to make (each). She made Indian cooking accessible for me. I was pretty intimidated before this class. I'm already looking at her other classes and looking to sign up.


My wife and I really enjoyed this cooking class. The food was really good!


We had a fantastic time with Manjiri! She was a great teacher!


We really enjoyed the Festival of Indian Flavors cooking class! Chef Manjiri is very welcoming and provided a great environment for the class. And she did a great job teaching us how to cook one of our favorite meals - butter chicken with mango lassi for dessert. Everything was delicious!! We are planning to try it again at home in the near future.


Chef Manjiri was so amazing to work with and learn from! We learned so much about selecting the best ingredients for the dishes we prepared, how the different courses work together, and general information about Indian flavors. We loved getting to chat with Chef Manjiri and getting to learn more about her. Everything was fresh and one of the best parts ended up being how many leftovers we had! 10/10!! Cannot recommend Chef Manjiri enough!


My partner and I had such a wonderful experience with Chef Manjiri! She graciously hosted us in her home and led us through cooking so much delicious, healthy vegetarian food. We're so happy to learn from her and to incorporate many of the spices, ingredients, recipes, and techniques into our cooking moving forward. ?


My 15-year old daughter and I had a great afternoon with Chef Manjiri! We took the "Indian Vegetarian Feast" class. Chef Manjiri is a friendly and engaging host. She is very knowledgeable about Indian cooking, and was able to demystify some of the techniques that are typically used. The dish selection was perfect, and everything turned out really well. Manjiri provided written recipe instructions, so that we can repeat the recipes at home. We made a huge amount of food that lasted for several delicious meals. Thanks Chef!


My mom and I had a blast for her birthday! Chef Manjiri was so welcoming, friendly and knowledgeable and her home and kitchen were clean and inviting. The presentation was great from start to finish. And the food was absolutely delicious with plenty of leftovers to take home. Highly recommend if you're looking for a fun activity for a special occasion! Skip the fancy restaurant and have a hands on experience.


Wonderful experience! Even had a last minute change which Manjiri took in stride and made it work. Than you!!


The overall experience was fantastic and extremely comfortable. Chef Manjiri was extremely communicative leading up to the event and provided an atmosphere that was enjoyable to all.


My 16 year niece and I took Chef Manjiri's Global Vegetarian Cuisine class and loved every minute of it! She took the time to run us through all the recipes and was very engaging throughout the cooking sessions! Highly recommend taking this class!


My girlfriend and I took the Festival of Indian Flavor with Chef Manjiri. It was such a wonderful experience - she clearly explained the agenda for the class, told us about herself, explained all the ingredients, and then helped us through all four recipes with both laughter and fun. What a great time!


We had a great time with Manjiri, and came away with some good general tips for cooking Indian food. Loved how she gave us recommendations on what brands to buy for certain ingredients and where to get them in our area. Would definitely recommend.


Manjiri was friendly and kind (including being very patient with my 13 yo son). However, I was disappointed in the class. It felt like hanging out with a home cook who uses shortcuts, not a professional chef. The ingredients were not in the least gourmet (for example, margarine in the "butter" chicken, pre-flavored vanilla yogurt for the mango lassi). I had hoped to learn more about Indian spices and see an expert cook with fresh, high quality ingredients. We had a fun time and the food was tasty but overall the experience wasn't a good value for the money. She's a very nice person, but I want to leave a candid review.


We had a wonderful time, learned new cooking techniques, and got a tasty meal! Thank you, Chef Manjiri!


Manjiri was amazing! She thought of everything, and created such a warm, inviting, and learning-friendly space for my partner and I to make some AMAZING dishes. Would highly recommend!


Chef Manjiri was so kind and an excellent teacher! The food was delicious and she made the experience of cooking a 5-course meal very stress-free and accessible. I would definitely recommend taking any of her classes.


Chef Manjiri was fantastic! The recipes she set up were delicious, yet easy to execute. We will definitely include her recipe in our culinary toolbox!


We drove over 2 hours for this experience and it did not disappoint! I'm not much of a cook but Chef Manjiri was very patient and gave just the right amount of help while allowing us to prepare the food to our liking. She is very knowledgeable and gave us great tips for when we will certainly make these dishes in the future. Masks were worn the whole time and then Chef Manjiri gave us a few minutes to enjoy our hard worked meal in privacy which was perfect because the aromatic smells made us very hungry. All in all, a great experience from start to finish while adhering to COVID-19 policies!


Chef Manjiri made a special day perfect. She's extremely patient and her style of teaching the recipes is flawless. She was just the right amount of hands on. She gave room to freestyle some things as to create an individual feel to the recipes. Thank you so much for the opportunity to cook with you we would love to do it again.


Chef is organized, patient, and helped us prepare a 4 course dinner. We really enjoyed our time together, cooking. thank you.


Chef Manipuri was all set up when we arrived. Told us about herself and went through each recipe. She was thorough and a pleasure to learn from. Whether you are a novice cook or have been cooking awhile I would highly recommend this experience. My husband and I had a wonderful time and would do it again.


Chef Manjiri was amazing! We had a fantastic time learning to cook, and really enjoyed her company and conversation. Her kitchen and house were super clean and neat, she was very well prepared, and the food was delicious. If you sign up for this class, you will not be disappointed!


My kids and I bought this class for my foodie/vegetarian husband who enjoys cooking. My husband and I had such a great experience with Chef Manjiri. We highly recommend! She was very welcoming and personable. We did enjoy the diversity of the Global Vegetarian menu and we will be using the recipes for sure in our regular rotation! We learned a lot!


Superb chef experience! Chef Manjiri was very welcoming and walked us through the entire meal. The food was tasty and turned out to be a great day date for my boyfriend and I


We learned so much about true Indian spices. The lesson was not only fun and delicious, but very well-organized, a true class with information and techniques that Chef Manjiri made sure we actively learned. Chef Manjiri was very hospitable and tailored the class quickly to match our skill level. The kitchen space was lovely and easy to get around, even with social distancing in mind. We can't wait to apply what we learned here to our own meals!


Chef Manjiri was absolutely great! She was very welcoming and friendly. My girlfriend and I did the butter chicken dish which was so good. I would definitely recommend chef to friends and family! 10/10!!


The experience was amazing! Chef Manjiri was very welcoming and made the experience a blast. Would recommend for anyone looking for a fun afternoon.


A fun and tasty experience! Chef Manjiri was very friendly, knowledgeable, and professional. My boyfriend and I did the vegetarian cuisine, which I highly recommend. The food was amazing! We cooked enough to have leftovers for the next day! I would definitely recommend Chef Manjiri to friends and family.


I had a great experience. The recipes are delicious, easy to prepare, and versatile.


I felt right at home the minute I walked in the front door. Chef Maniiji was welcoming and inviting. The cooking area was relaxing with a "this could be my kitchen" feel to it. The flavors of each dish was approachable and simply easy to enjoy.
$ 105 Per person
all-inclusive: 2-hour class, 4-course meal and taxes.
---
This cooking class does not have any dates.
Can be used for any experience or cookware
Meet your chef
---
When it comes to cooking, Chef Manjiri believes being hands-on in the kitchen is the best way to learn. She enjoys teaching students simple culinary tricks and techniques to grow their recipe repertoire in an entertaining, yet informative, manner. With 20 years of cooking experience, Chef Manjiri is an expert on many cuisines, most notably authentic vegetarian Indian cuisine, and looks forward to sharing her knowledge with you!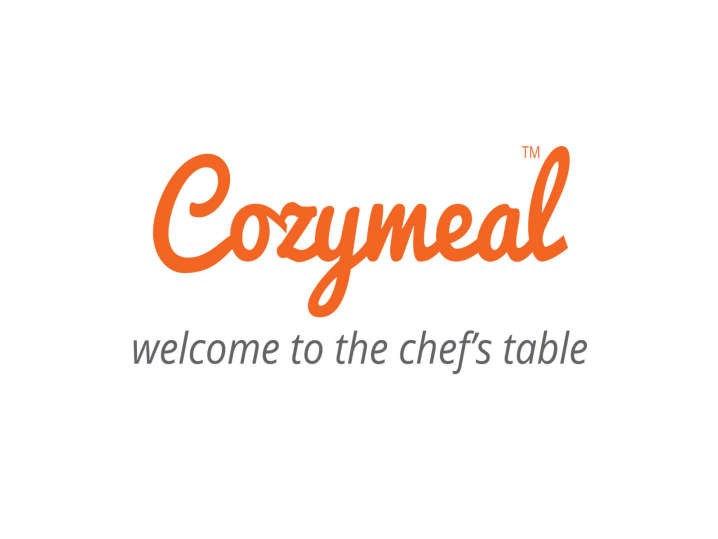 We use cookies to offer you a better browsing experience, analyze site traffic and personalize content. If you continue to use this site, you consent to our use of cookies Accept