The Most Unique Bachelorette Party Ideas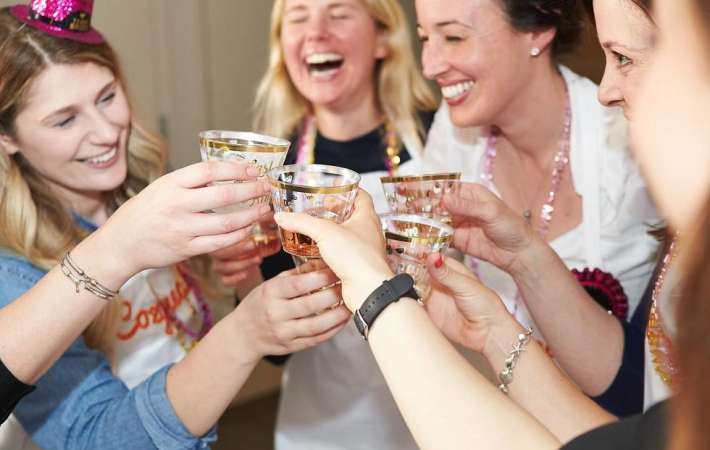 ---
When you hear the words "bachelorette party," many things probably come to mind: pink satin sashes, plenty of drinking, embarrassing paraphernalia of one specific body part, etc. But a bachelorette party doesn't have to fit that stereotypical image.
It's time to step it up, ladies!
Celebrate a woman's departure from singlehood with meaningful activities and destinations that are specially tailored to the bride-to-be's personality. These out-of-the-box bachelorette party ideas are destined to be a fun-filled fête that strays from the ordinary.
The era of the alternative bachelorette party is (thankfully) here, and these are some of the best ideas we've seen. Try these unique bachelorette party ideas to make her dwindling days as a single girl unforgettable.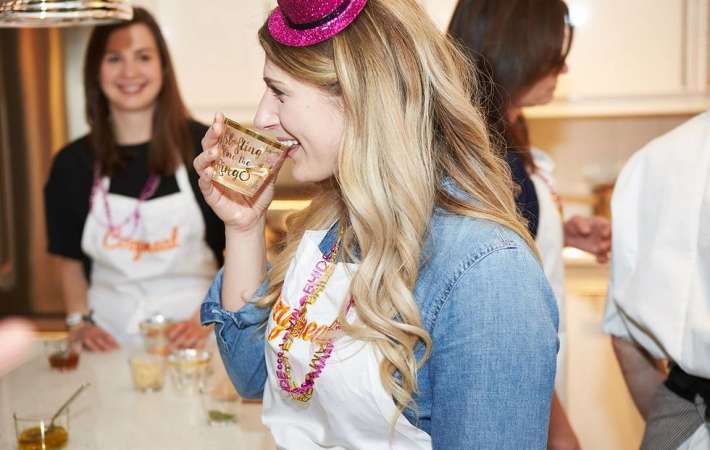 via Cozymeal
7 Unique Bachelorette Party Ideas
1. Take a Cooking Class
Not every cooking class requires you to come with sharp knife skills and proper pronunciation of sous vide. Cozymeal offers a range of cooking classes suited to bachelorette parties that include all the fun of a dinner party with your girls, but also come with a side of schooling. From Italian to vegan to sushi, Cozymeal offers a large variety of cuisines in over 20 major cities nationwide, and can serve bachelorette parties of any size!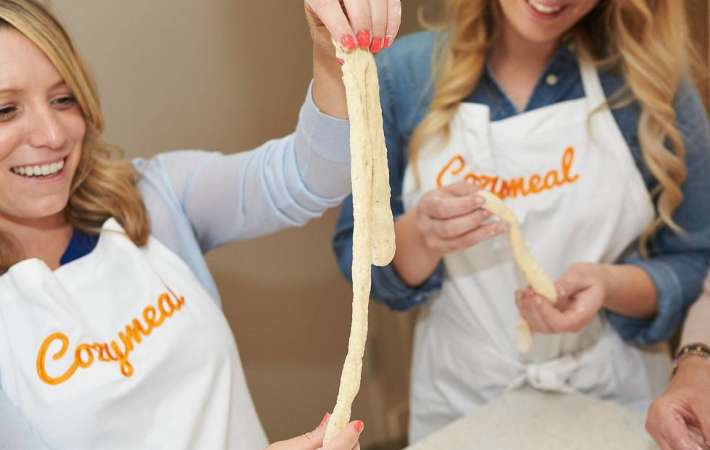 via Cozymeal
2. Go On a Food Tour
Explore the vibrant food scene of a city when you do a food tour bachelorette party! Whether you and your girls are cooking novices or dedicated foodies, food tours will introduce you to new perspectives and exclusive experiences. Of course, you could just follow guidebooks, but it's always best to have a ringleader corralling a bachelorette party. Plus, they know the best fares are at the ends of tiny alleys, hidden somewhere on the third floor, and down other unbeaten paths.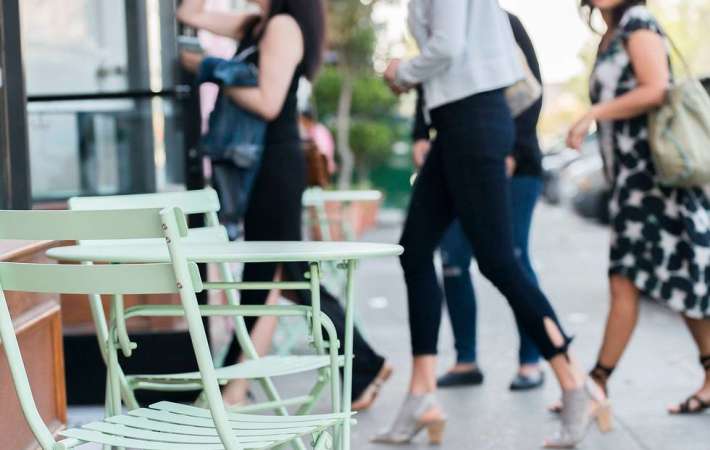 via Cozymeal
3. Interactive Chocolate Making
Learn the skills to become a master chocolatier when you take your bachelorette party for a tour of a Willy Wonka-like chocolate factory before a tasting and pairing activity. Concoct confectionery combinations with unique fillings, such as whiskey or beer caramel and fig and date ganache. Discover everything from tasting chocolaty morsels, to coating and decorating your own scrumptious chocolate candies. Fashion and form popular treats and goodies or invent your own chocolate confections. Join this Interactive Chocolate Making experience in New York City or find a class in your home city.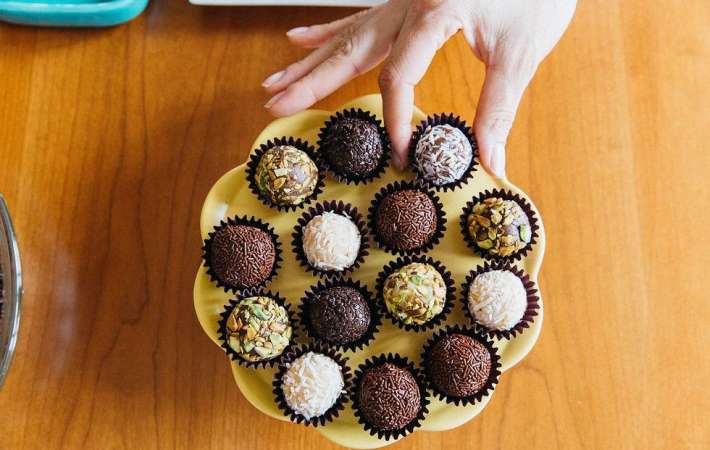 via Cozymeal
4. Try Your Hand at Mixology
It's the bride-to-be's last call! For a refreshing departure from the typical bachelorette party bar scene, enjoy craft cocktail lessons and a crowd-free night out before the wedding. Learn the art of mixing the perfect cocktail and get your hands "dirty" making drinks and tasting your creations. Mixology classes even come with a charming bartender to shake things up. For innovative appetizer ideas to pair with your indulgent drinks, check out Chef Pierre's Three Michelin Star Cocktail Hour class.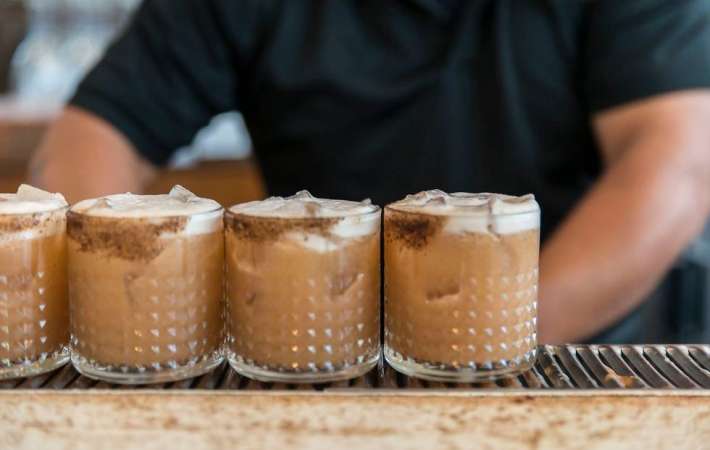 via Cozymeal
5. Painting and Pairing Parties
Celebrate the bride and create a lasting memory with a palette of paint and the bride's best gals. Paint, sip, and send the bride off in style while creating your own masterpiece and giving her the gift of being able to take home a special keepsake. Bachelorette painting parties can even choose their own painting and music playlist to create the perfect party atmosphere. Check out Chef Sara's Hors d'Oeuvres an Event Deserves class for food pairings that complement both the palette and your palate.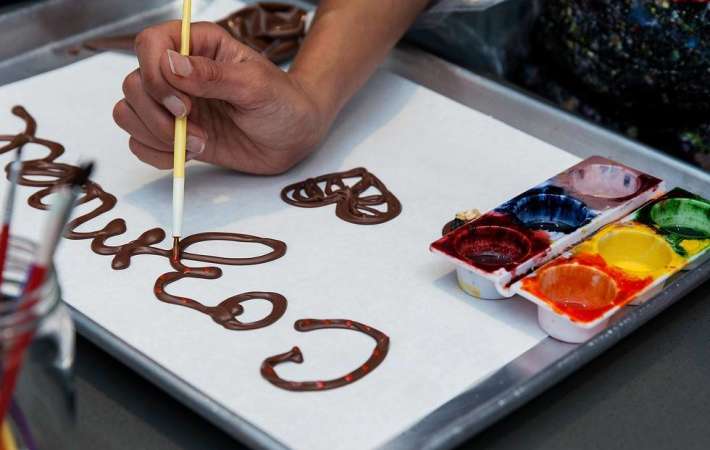 via Cozymeal
6. Al Fresco Farm to Table Feast
Any innocent bystander knows that bachelorette parties should not be taking place in confined spaces. So take it outside for an unforgettable al fresco experience. Farm dinners are a radical intervention to stale bachelorette dinner parties. Enjoy a restaurant created at the source where you and the girls can dine at one long table set between earth and sky. There are no boundaries. To create your own farm to table dinner, check out Chef Kisha's Farm to Table class.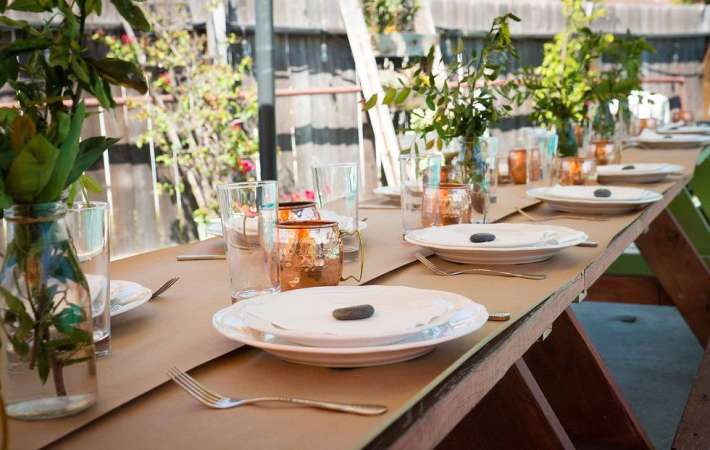 via Cozymeal
7. Bachelorette Party Brunch
Whether it's the day of the big bash or served as recovery the morning after, brunch and bachelorette parties are a match made in heaven. There's no better way to either kick off or wind down a bachelorette party than surrounded by your favorite people, eating elegant and indulgent fares, and sipping a mimosa or two. Whether you spend brunch planning the future craziness, or catching up on the night before, brunch is a unique bachelorette party idea that the future bride won't forget.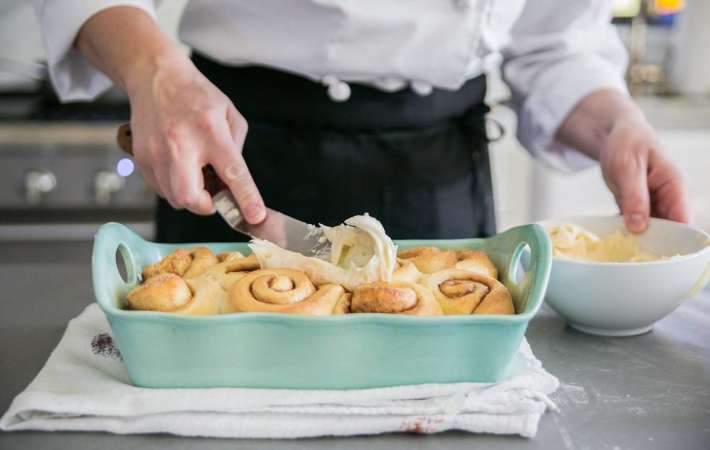 via Cozymeal
Which bachelorette party idea are you most excited to try?
A bachelorette party can be so much more than a night out with the girls. These bachelorette party ideas prove that you don't have to pick between bar hopping or clubbing—and don't feel like you have to plan a weekend in Vegas to show the bride a good time. Instead, get creative with these unique bachelorette party ideas. Remember the best bachelorette parties are the ones where you do activities the bride will love. Because when she is having fun, everyone involved is guaranteed to have a good time!
Recent posts
---
07-12-2019 - Give office morale a boost with these 30 fun team building games.
06-28-2019 - Wedding bells are in the air! Ring in the season of love with these 50 unique gifts for newlyweds.
06-25-2019 - Give the gift of memories over the material. These 35 exceptional experience gifts have something for everyone.
Most popular posts
---
11-16-2015 - Feel the burn.
09-11-2018 - We've searched high and low to bring you the very best brunch spots in Los Angeles. From chicken and waffles to fluffy croissant French toast to the best healthy options in town, here are our picks for the best brunch in Los Angeles.
04-02-2019 - These 35 fun and new ideas for date night in NYC will bring a spark back to date night—and they just might make you fall in love with the city all over again, too.